The 10 Most Visited City Parks In The United States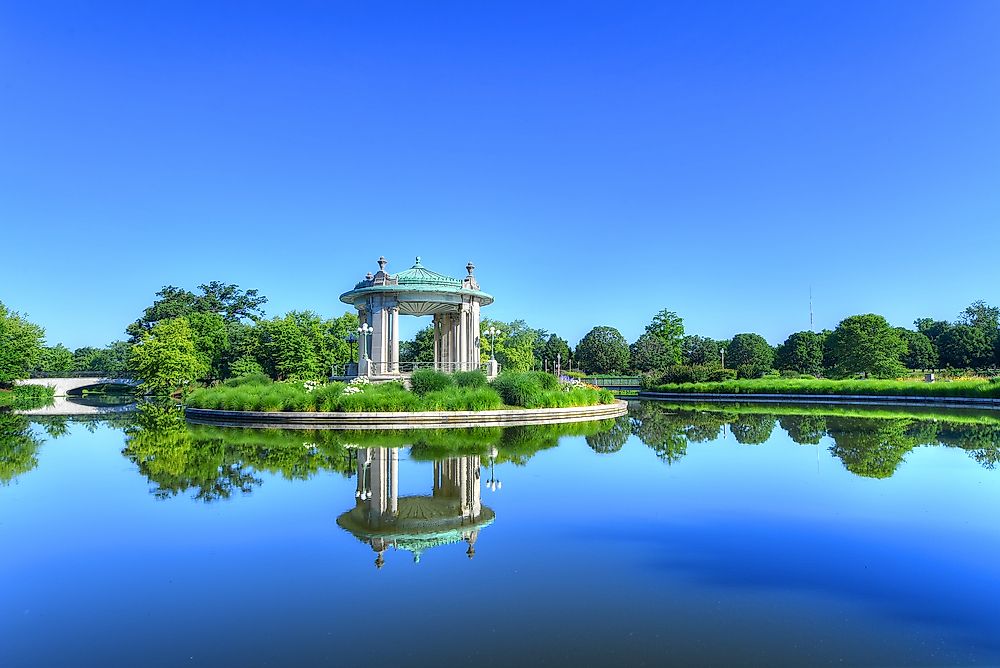 The United States is fortunate to be home to a large number of public parks and gardens that offer recreational activities to residents and visitors alike. City parks also offer a refuge of green space to city dwellers, and help combat pollution by hosting trees and pants. Here is a list of the country's most visited city parks.
10. Hermann Park, Houston (5.36 million visitors)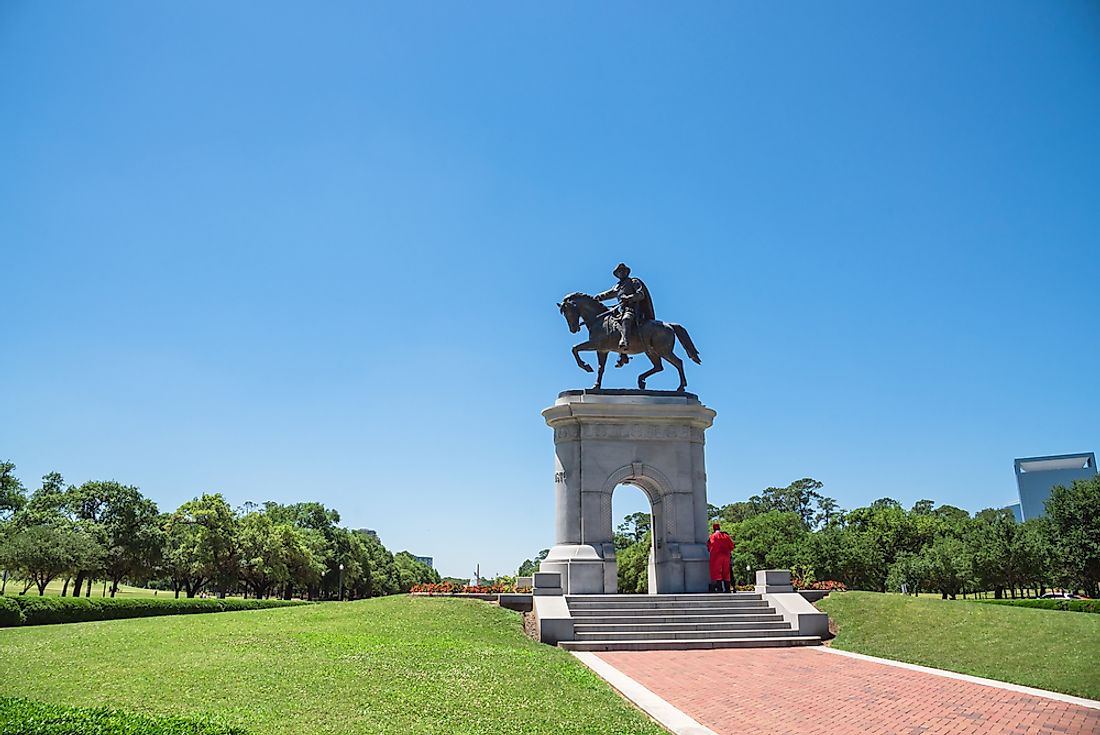 The eighth most visited city park in the US is located in Houston, Texas. Many cultural institutions like the Miller Outdoor Theatre and the Houston Museum of Natural Science are located here. The popular Houston Zoo is also part of the park. The Hermann Park is also home to a large golf course, several picnic areas, and gardens, a massive reflecting pool, etc.
9. Chain of Lakes Regional Park, Minneapolis (5.48 million visitors)
This public park of the US includes the shorelines of five lakes in south Minneapolis within its boundaries. The park has miles of biking trails and other facilities of outdoor activities. Boating on the lakes is enjoyed by many visitors to the park.
8. Fair Park, Dallas (5.52 million visitors)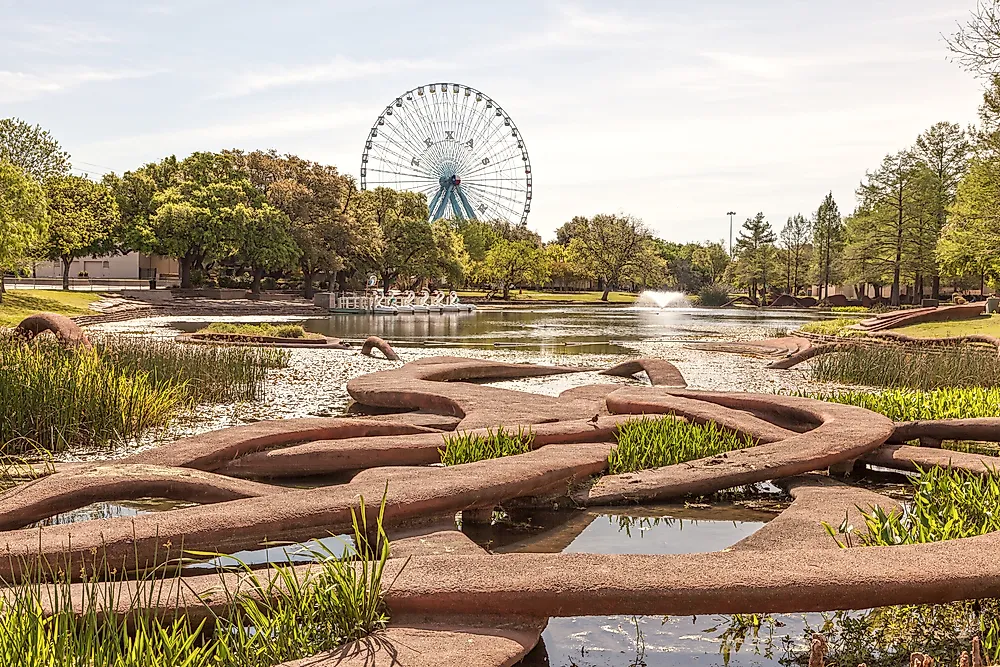 Fair Park in Dallas spreads across an area of 1.12 square km. It serves both educational and recreational purposes. Many cultural institutions of the city are based here. For example, the Old Mill Inn, Hall Of State, the African American Museum, Museum of Nature and Science, and other such buildings are located here. The Fair Park is also host to numerous events throughout the year. The annual State Fair of Texas has been held here since 1886. The North Texas Irish Festival is also held here every year.
7. Griffith Park, Los Angeles (12 million visitors)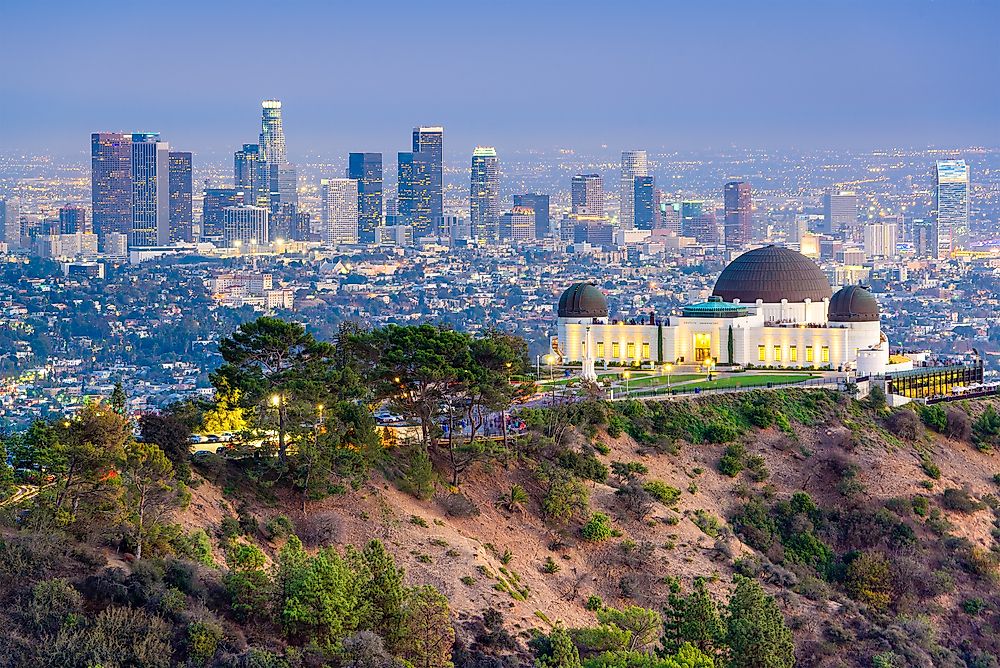 Griffith Park is California's second largest city park. It is located in the Los Feliz area of Los Angeles. It hosts a large number of natural and human-made features and cultural institutions. The Bronson Canyon, a natural area that is a famous filming location of many movies and TV shows, is located here. The Heritage Tree at the park is a pine tree that was planted in the park in the memory of George Harrison of the Beatles. The Los Angeles Zoo, Greek Theater, Griffith Observatory, and other similar sites are also located here.
6. Golden Gate Park, San Francisco (14.5 million visitors)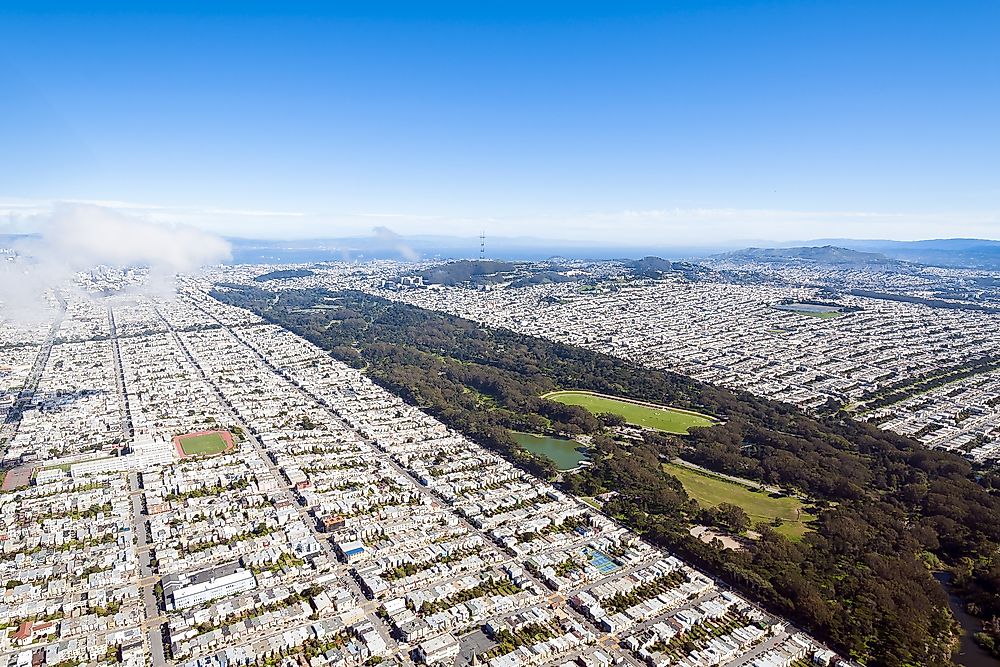 This city park is located in San Francisco. It is the country's fifth most visited city park. It hosts numerous natural and cultural attractions. The Music Concourse which is a sunken open-air plaza serves as the venue of major music festivals. The Japanese Tea Garden, the country's oldest public Japanese garden is part of this park. The Conservatory of flowers, Beach Chalet, Windmills, Academy of Sciences, De Young Museum, etc., are all located here. The park also hosts a wide variety of plants. It also has many lakes and hills within its boundaries.
5. Forest Park, St. Louis (15 million visitors)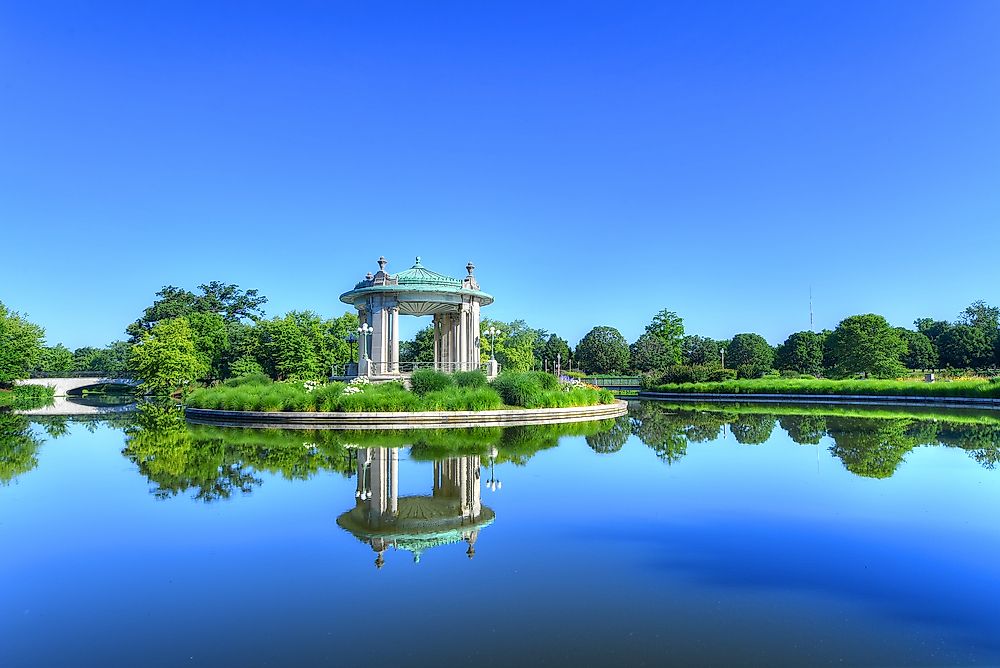 Forest Park is located in St. Louis, Missouri. It was opened in 1876 and since then has hosted many events of international significance like the 1904 Summer Olympics and the Louisiana Purchase Exposition. A variety of attractions like a zoo, a science center, a history and an art museum, etc., are located here. A number of water bodies and other natural features enhance the park's beauty.
4. Mission Bay Park, San Diego (17 million visitors)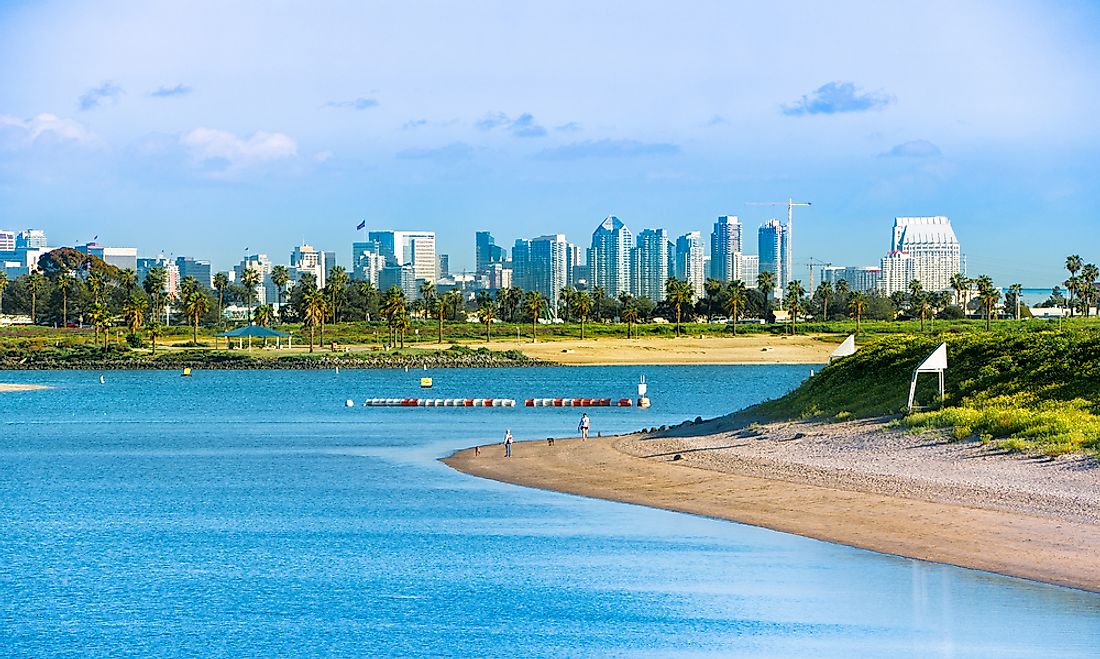 Located in San Diego, California, Mission Bay Park is the country's largest aquatic park. The park has 27 miles long shoreline including large tracts of sandy beaches. A network of islands and channels at the western side of the park allow visitors to enjoy a number of recreational activities like windsurfing, biking, picnicking, water-skiing, swimming, sunbathing, boating, etc.
3. Lincoln Park, Chicago (20 million visitors)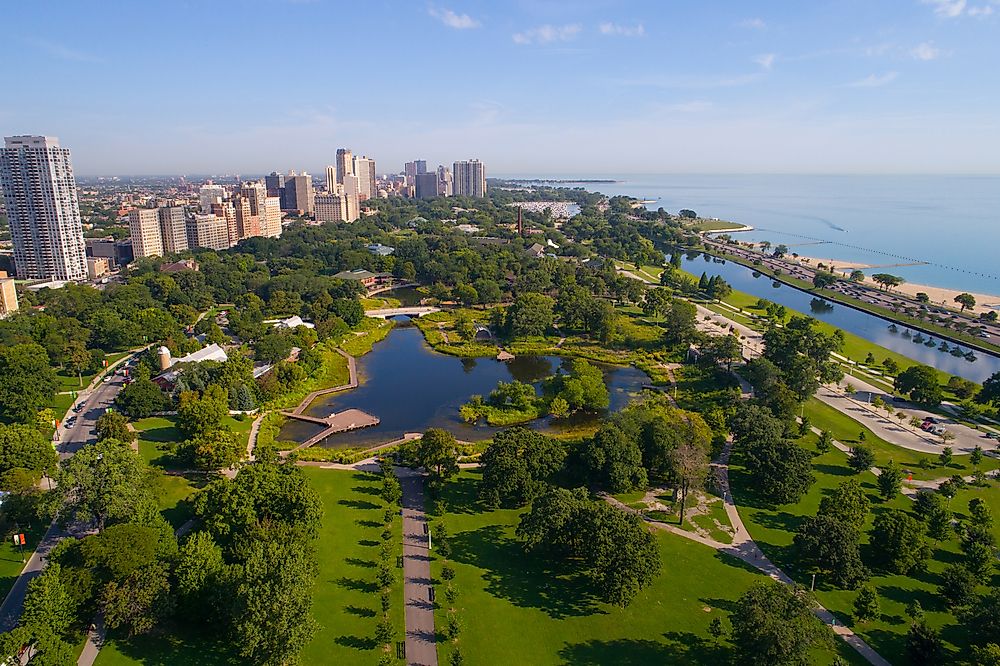 Lincoln Park is the third most visited city park in the US. It is located on the shores of Lake Michigan in Chicago, Illinois. It is home to a zoo and several museums. The park also has several recreational areas, museums, a theater, nature reserves, beaches, and harbors. The park is well-equipped with sports facilities like tennis, soccer and volleyball courts, a golf course, an archery field, a skate park, and more.
2. National Mall and Memorial Park, Washington D.C. (33.5 million visitors)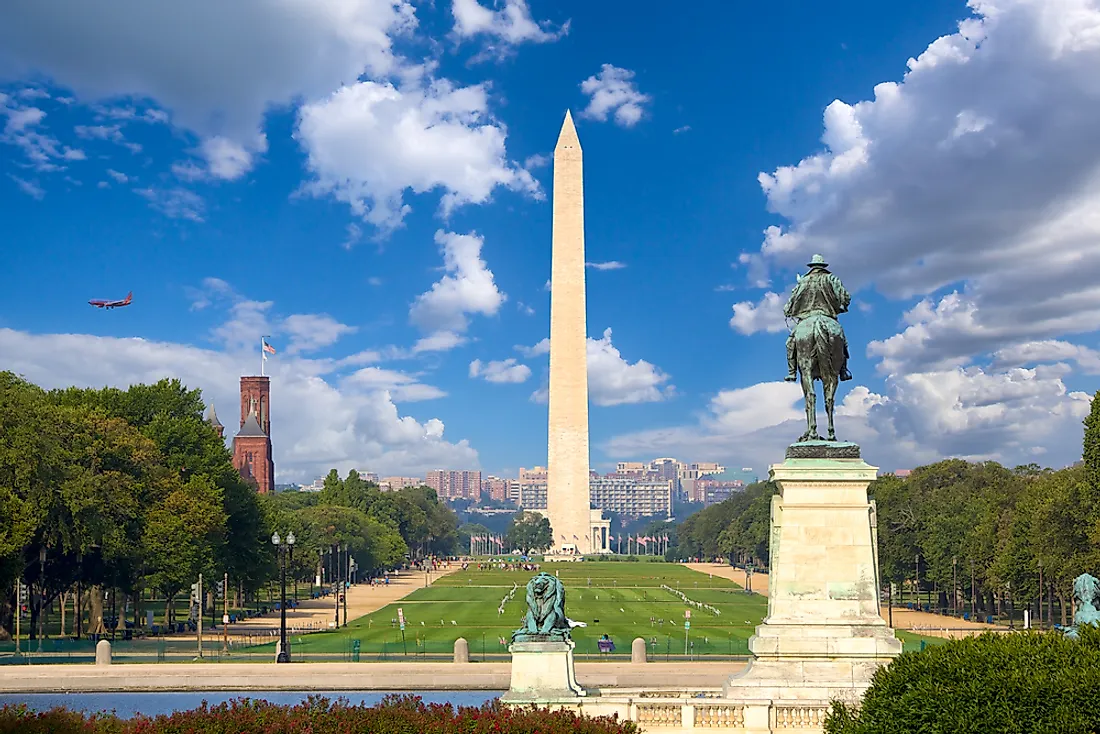 The National mall and Memorial Park is the country's second most visited city park. This city park of the US preserves over 1000 acters of federal parkland and recorded 33.5 million visitors in 2016. The park hosts many monuments and memorials of great national significance including the Washington Monument, Jefferson Memorial, Lincoln Memorial, national historic sites, and more. These structures and spaces honor the country, its citizenry, and democracy. The park also offers many recreational facilities to its visitors.
1. Central Park, New York City (42 million visitors)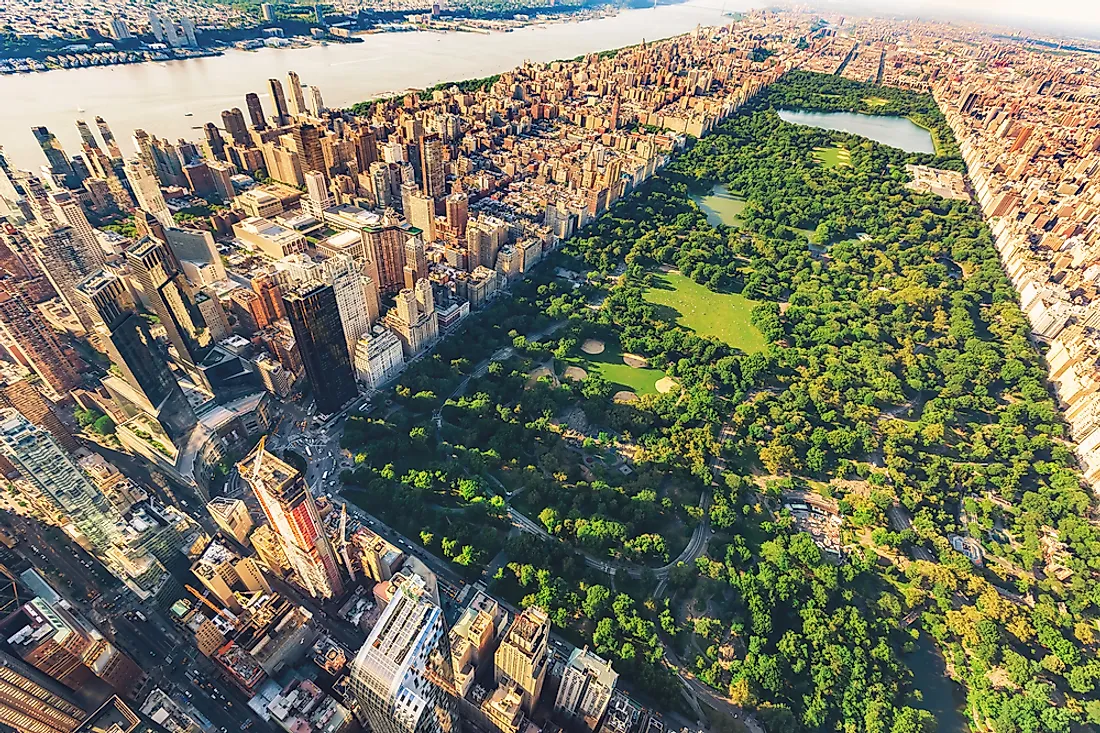 Central Park is located in the Manhattan borough of New York City. It is the country's most visited city park, and may also be one of the most famous parks in the world. It is not only visited by locals and domestic tourists but nearly every international visitor to the city include the park in their itinerary of the must-visit places in New York City. Central Park is also one of the world's most filmed locations. Many Hollywood and other international films feature this park. The park was established in 1857 and expanded to its present-day size of 843 acres in 1873. In 1962, it was designated as one of the country's National Historic Landmarks.