Besides being the state capital, Springfield is Central Illinois' largest city, the second-largest city outside Chicago Metropolitan Area, and the state's sixth-most populous city. The city served as the home of Abraham Lincoln - the 16th President of the United States. The city's major tourist attractions include the Abraham Lincoln Presidential Library and Museum, Lincoln-Hernon Law Offices State Historic Site, and the Lincoln Tome at Oak Ridge Cemetery. With so many city attractions connected with Abraham Lincoln, one could say Springfield, Illinois, is a little Lincoln-crazy.
Geography And Climate Of Springfield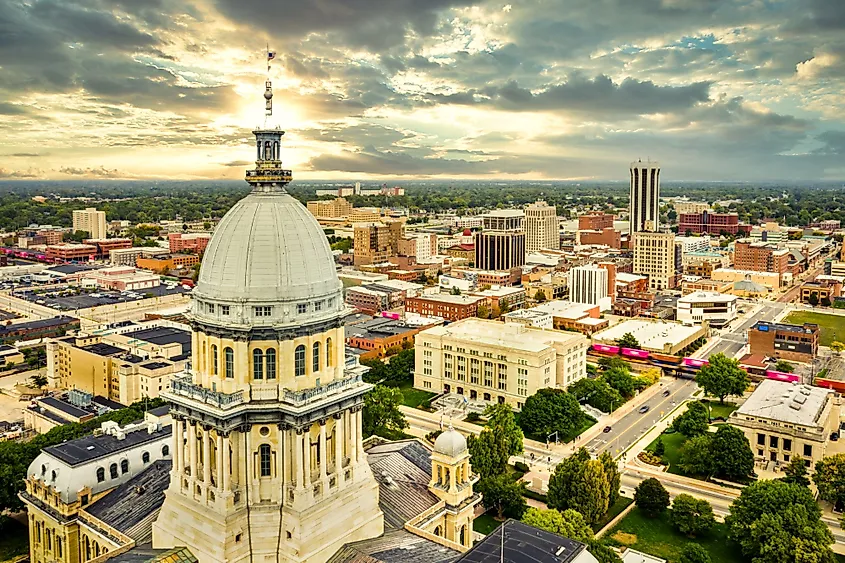 Springfield is nestled in a valley and a plain close to the Sangamon River. The city also contains a large artificial body of water, Lake Springfield, in the southwest city limit, which serves as an area of four-season outdoor recreation. Some other nearby cities include St. Louis, Peoria, Decanter, and Litchfield. As for day trips, Pere Marquette State Park is about 100 miles northeast; Starved Rock State Park is about 130 miles north-northeast; and Cahokia Mounds State Historic Site is about 90 miles south-southwest. Springfield covers a total area of 174.79 sq. km, of which 158.41 sq. km is occupied by land, and 16.38 sq. km is covered by water. 
According to the Köppen Climate Classification, Springfield has a hot summer humid continental climate. It experiences hot, muggy summers and frigid, snowy winters. July is the warmest month, which sees a high of 88.5 °F, and January is the coldest month, which sees a low of 20.8 °F. Of the 97.2 days that produce precipitation, there is an annual rainfall of 45.1 inches and 13.6 inches of snowfall. On average, 210 days of sunshine comprise a UV index of 4.8.
An Overview Of Severe Weather In Springfield
Springfield is situated on the farthest reaches of the Tornado Alley, where severe weather events are observed in the spring and summer. In June 1957, an F4 (Fujima Scale) struck Springfield, killing two. More recently, a set of F2 tornadoes touched down on March 12th, 2006. No one was injured, primarily due to the siren system being replaced the year after failing a test. This weather event was also the first time a tornado had directly hit Springfield since 1957 with a nearly identical path of destruction.
History Of Springfield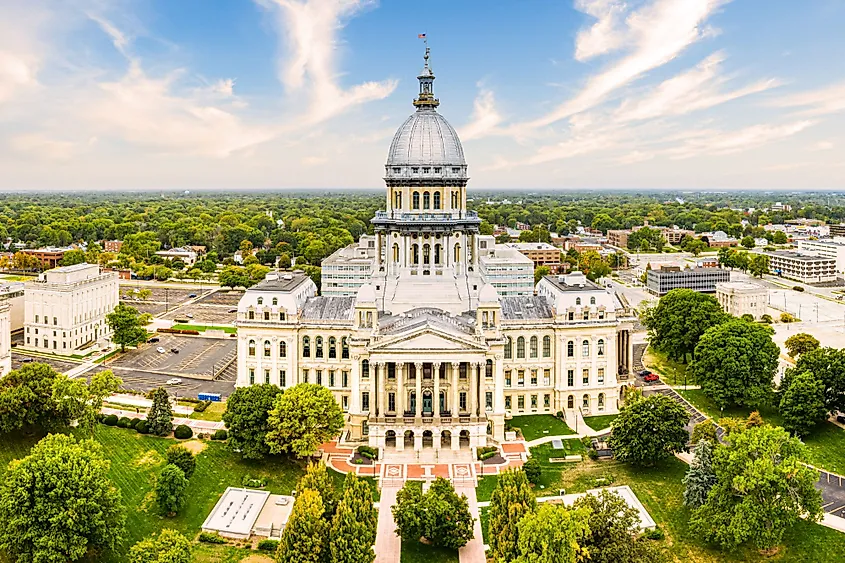 Springfield was formerly referred to as "Calhoun" after South Carolina Senator John C. Calhoun by settlers and trappers in the early 19th century. With fertile land, great hunting game, and location, Calhoun was designated the county seat in 1821. However, the name was short-lived due to changing public view of John C. Calhoun, so it was renamed in 1832 to Springfield. Interestingly, Springfield would become the third capital of Illinois after Kaskaskia and Vandalia after efforts pushed by Abraham Lincoln. The would-be president moved to Springfield in 1837 and worked here for another 24 years. And before departing for Washington DC, Springfield was the site of Lincoln's famous Lyceum address. 
The Population And Economy Of Springfield
The latest US Census reported that Springfield had a population of 114,394 residents. Expanding over 174.79 sq. km, there is a population density of 722.16 people per sq. km. Springfield has a median household income of $77,437, while 17.90% live below the poverty line. As for the cultural or racial background: 72.26% were identified as white, 20.12% were African American, 4.09% were of two or more races, 2.96% were Asian, 0.33% of another race, 0.15% were Native American, and 0.08% were Native Hawaiian or Pacific Islander. Of the 52,900 employed, 10,558 worked in healthcare and social assistance, 7,036 worked in public administration, and 5,413 worked in retail trade. 
Attractions In And Around Springfield
Lincoln Home National Historic Site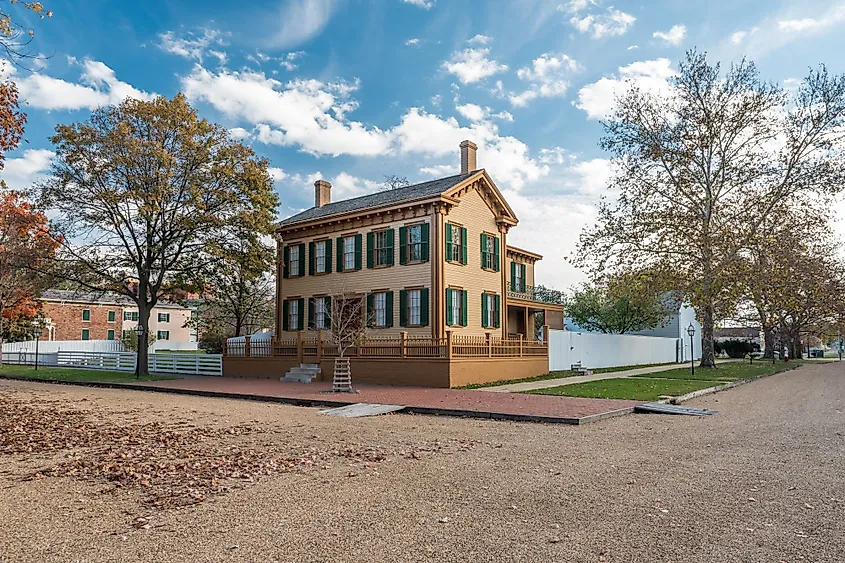 Ever wondered what Abraham Lincoln's life looked like before becoming the President? Step foot into the restored Lincoln Home and surrounding blocks. Participate in one of the guided tours and learn exciting facts about the man who believed everyone should have the same hopes and dreams. 
Old State Capitol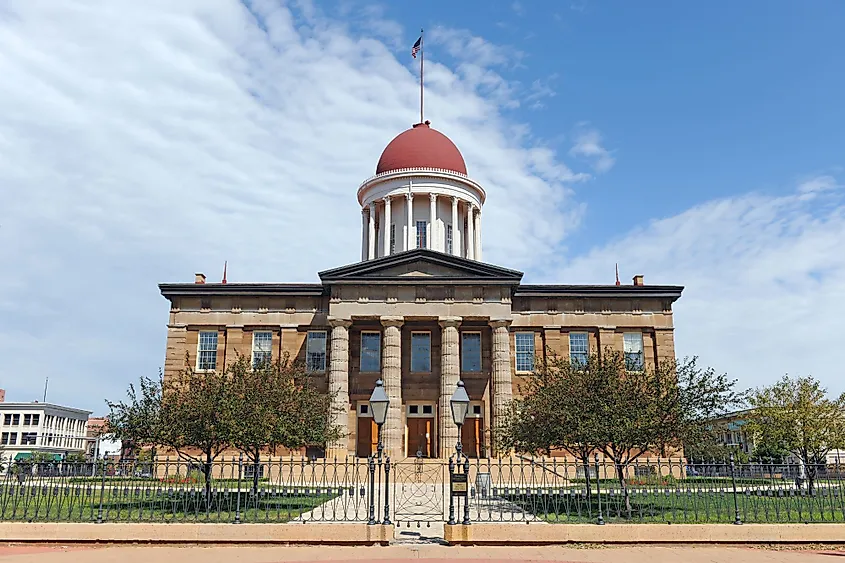 The Old State Capitol Building was the fifth built capitol building and a fine example of Greek Revival architecture. In 1961, it was recognized as a National Historic Landmark. The Old State Capitol building has been the site of both historical and recent political events. Of these was Abraham Lincoln, who announced his Presidential Candidacy in 1858, and more recently Barack Obama, who did the same in 2007. Come and relive this beautiful site's history, with guided and self-guided tours available daily; it is simply a must-see for all history buffs!
Abraham Lincoln Presidential Library And Museum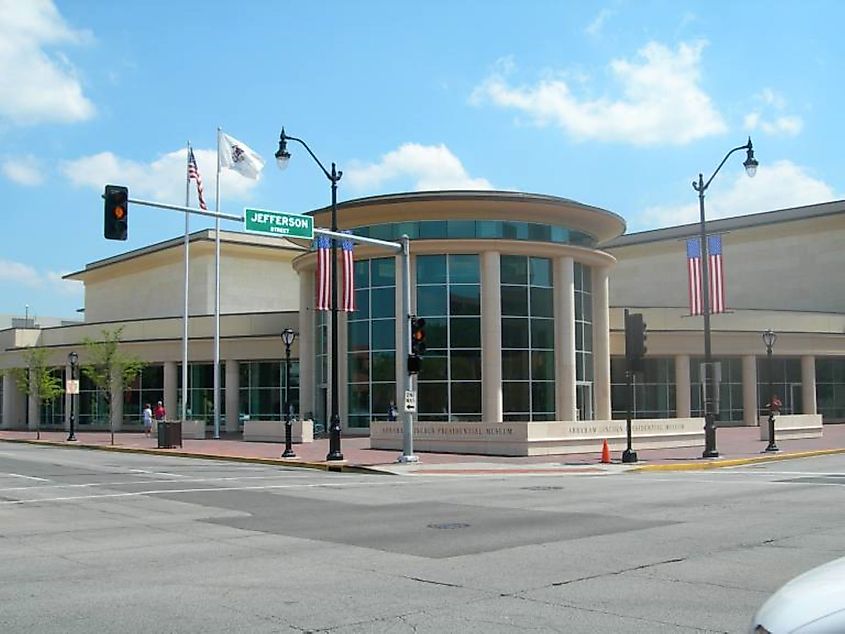 Tourists must visit the Abraham Lincoln Presidential Library and Museum while on tour to Springfield. Head over to the museum portion and walk among the replica of Lincoln's childhood home, the White House, and the sight where Lincoln was assassinated at the Ford's Theatre, to name a few. There are also fascinating artifacts such as Lincoln's spectacles, a copy of the Gettysburg Address, and the signed Emancipation Proclamation. 
Abraham Lincoln profoundly impacted Springfield, which eventually became the state capital and one of the largest cities in Illinois. Yet, with history around every street corner, there is more to see, including the Dana Thompson House, Henson Robinson Zoo, and the Lincoln Memorial Garden and Nature Center. Take a journey to this fascinating capital city, and experience all that Springfield has to offer!