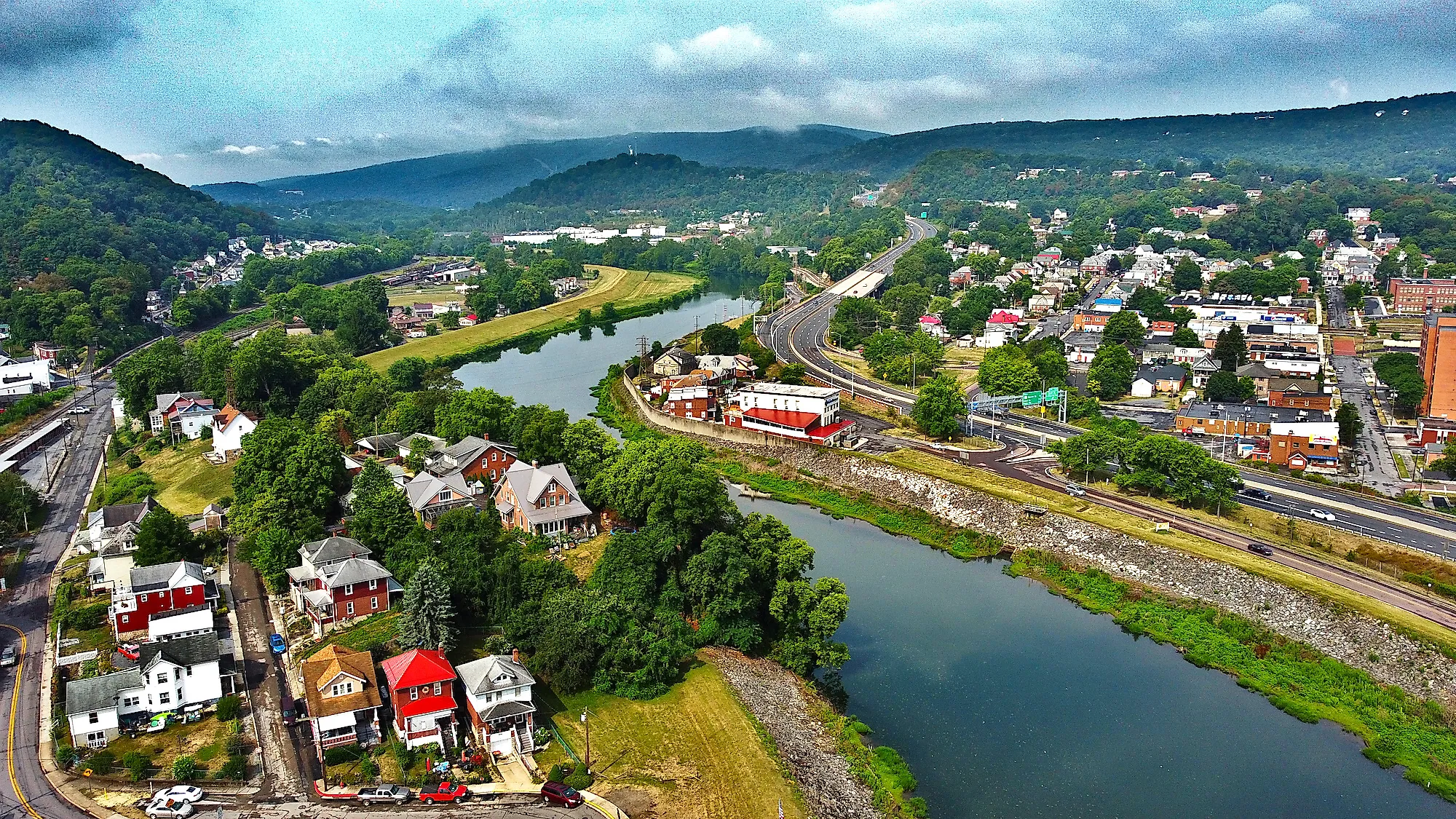 14 Off The Beaten Path Maryland Towns
As a mid-Atlantic state steeped in natural beauty, given its coastlines like the Assateague Island National Seashore and waterways, Maryland has various beautiful small towns tucked away like Berlin. Each town has unique elements that make each experience and exploration worth it, ranging from regular parks and museums like in Havre De Grace to annual festivals and concerts in Easton of Cumberland. You can check out top attractions like the Chesapeake Bay Maritime Museum in St. Michaels and beautiful scenery along the Easton shores.
Take your time to revel in the fun of these Maryland hidden gems, collecting unique arts and antiques in New Market, learning history in museums at Berlin, capturing state-of-the-art buildings and landscape views at Mount Airy, and taking fun boat tours and cruises in Oakland. You should traverse through the enchanting streets of Cumberland, enjoy great cuisines, and experience the satisfaction of Maryland embedded in its unique hidden gems. These off-the-beaten-path towns are bucket-list locales in Maryland that you won't want to miss.
Berlin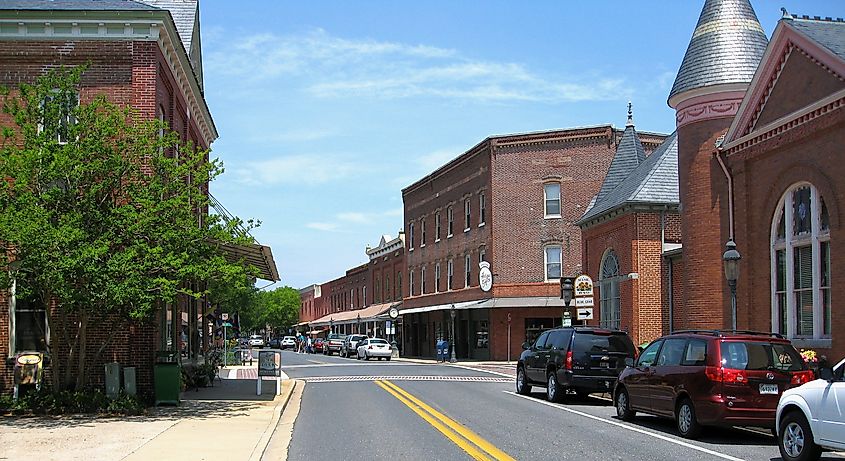 Berlin is a small town in Eastern Maryland, but to be mistaken for Berlin in Germany as this beautiful destination has its peculiarities. Tagged as one of America's great Main streets, the town exhibits its vibrancy in its distinctive shops, art galleries, museums and high-class restaurants/dining. Shop a variety of things, including apparel and jewelry, vinyl records and flower shops like Bruder Hill & Home, Sound Storm Records and Bleached Butterfly. Prepare to walk into Berlin's history with its established museums, featuring one of its must-see and newest attractions, The Mermaid Museum, founded in 2020 to exhibit the mythical sea creature. Experience the town's "artistically alive" galleries at the Worcester County Arts Council and Henry Fine Arts Gallery. While exploring, have a complete course meal in Berlin's local cuisines; start with Breakfast at Boxcar on Main and end it with dinner at Blacksmith, a farm-to-table favorite.
Havre De Grace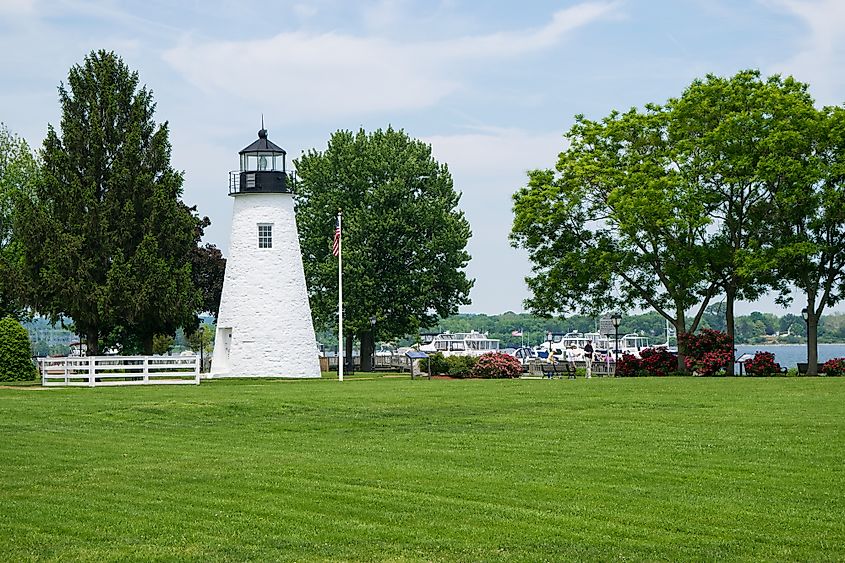 Founded in 1782, this town is the second oldest municipality in Maryland and is situated at the head of Chesapeake Bay along the Susquehanna River. One of the town's top attractions is its 1837 Concord Point Lighthouse, the second oldest Lighthouse in Maryland. The Lighthouse offers a perfect view of the town and still holds the Keeper's House Museum and gift shop within its ambit. If you're a History buff, visit other museums like the Havre De Grace Decoy Museum, Maritime Museum or Susquehanna Museum at the Lock House.
Enjoy this waterfront town's scenic parks and trails at Concord Point Park, David Craig Park and Havre De Grace Promenade overlooking the Susquehanna River. Have fun hiking or biking through the park trails and enjoy the natural scenery while observing surrounding attractions like the Decoy Museum.
St. Michaels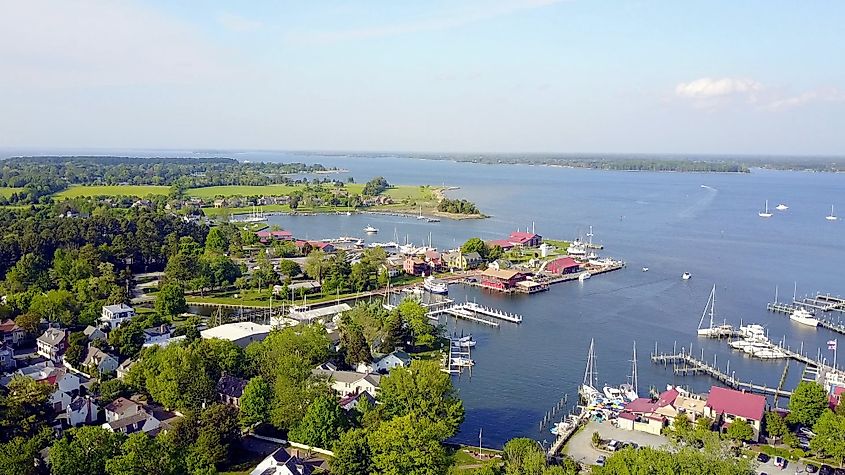 St. Michaels is planted on the Chesapeake Bay, famous for its nickname, "the town that fooled the British," due to its role in the War of 1812. This town keeps its maritime history alive in its 19th-century seaport outlook and old Victorian homes with unique shops and boutiques. Start your journey discovering the area's history at the St. Michael's Museum, showcasing its 19th-century past on historic shores. Head to the Chesapeake Bay Maritime Museum and observe the artifacts and exhibitions telling the area's seaport story.
One of the most fun parts of a trip to this Eastern shore is its water activities. Sail through the waters in a guided tour of Chesapeake Bay with wine-tasting options and history talks with the Sail Selina II. Hop on the oldest privately owned ferry, Oxford-Bellevue Ferry, to ride across the Tred Avon River and discover the Skipjack Rosie Parks. Also, grab a bite while you can at The Crab Claw for seafood or casual dining at Foxy's Harbor Grille.
Easton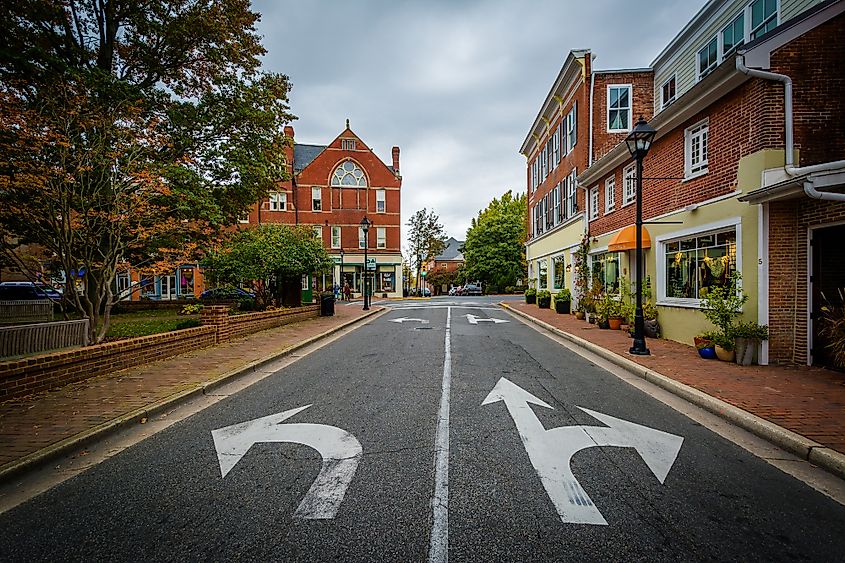 This seaside town is never a bore with its impressive array of delectable cuisines, so if you love to taste new food, here's where to go. Start your day at Bas Rogue, offering European dining and head to the Stewart lounge and bar for Scottish-styled vintage champagne and malt scotch. Easton backs up its fantastic food scene with its great history embedded in historic sites and museums like the Academy Art Museum and Talbot Historical Society.
Easton boasts of its art and culture through engaging outdoor performances at the Avalon Theater and the annual Plein Air Art Festival, hosting air painting competitions and more. There's plenty of fun to go around in Idlewild Park, ideal for kids and adults, and store explorations at Benjamin for elegant wears or Flying Cloud Booksellers with a host of fictional and non-fictional books for visitors to buy.
Mount Airy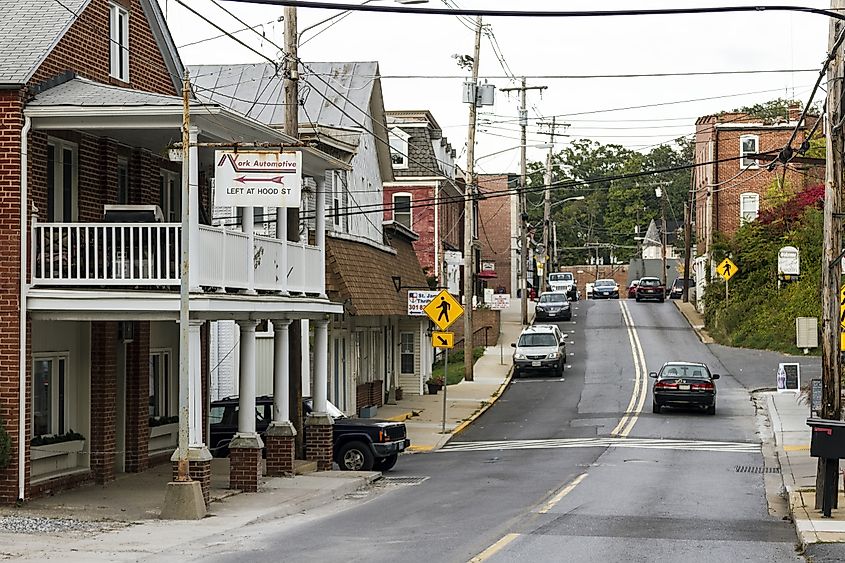 Mount Airy is only 40 miles from Washington D.C. and Baltimore, so you might think the big cities rub off on it. However, this is false, as Mount Airy is visited for its urban areas and small-town aura. It is pegged in the Frederick and Carroll Counties, graced with exciting parks, gift shops and fun locations, including the Old National Pike Park, Gift shops at the Mount Airy Commons and games at Enter Exit Escape. You can also observe wildlife at Audrey Carroll Audubon Sanctuary and discover takes at the Pins Grove Cemetery.
The town has several wineries and distilleries where visitors can participate in wine-tasting sessions, including Frey's Brewing Company, Loew Vineyards and Linganore Winecellars. You could also tour through farms like the Gaver's farm and Knill's Farm Market.
Monkton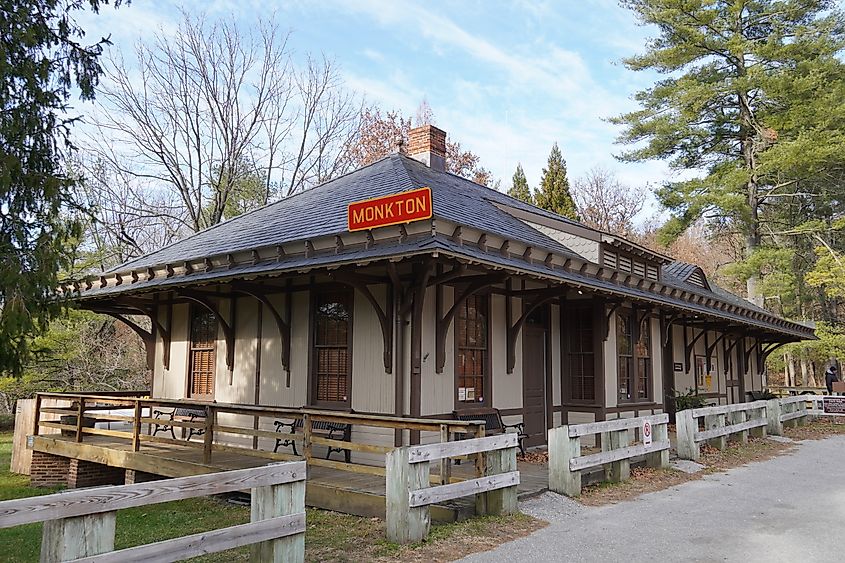 Monkton is a small town of over 4,000 people in Baltimore County, exuding the aura of quiet country life within its scope. The charms of its resorts/inns representing a mixture of modern and country feel is worth the stay as in the calm ambiance of the Courtyard by Marriott Baltimore Hunt Valley and the luxurious look of Embassy Suites by Hilton Baltimore Hunt Valley. Take a relaxing stroll to the town's historic sites, parks and museums, including the Ladew Topiary Gardens, Monkton Railway Station and Gunpowder Bison & Trading Co.
If you find biking exciting, join the Pedego Baltimore County bike tours and rentals. You can also explore one of Monkton's art galleries and paint & pottery studios, the Manor Hill.
New Market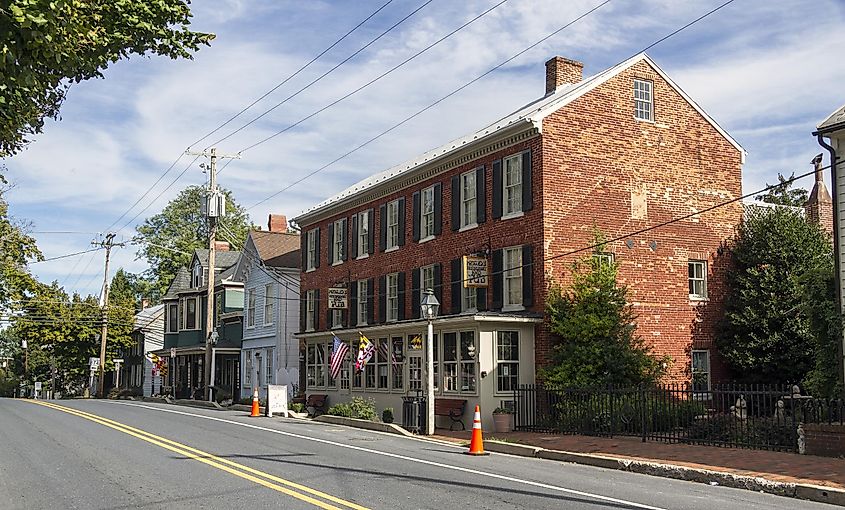 This town is the hub for Antiques in Maryland. Given its many unique shops, travelers often stop by to get various specialties. Glide through New Market's Historic Main Street and go where it leads you, starting with Fleshman's Antiques through several other shops such as Smith Tavern Antiques, RP Bardy and 1812 House. Visit the town's museums, parks and historic sites, including New Market Historic District, Adventure Park USA and the Original Playhouse Children's Museum. Engage in the thrilling challenges that the town throws at visitors in Tree Trekkers and golf games at Whiskey Creek Golf Club. Enr your day with a relaxing meal at any of the small town's cafés, pastry or dining like a cup of coffee at the 5 West Cafe or diner at the Derby.
Boonsboro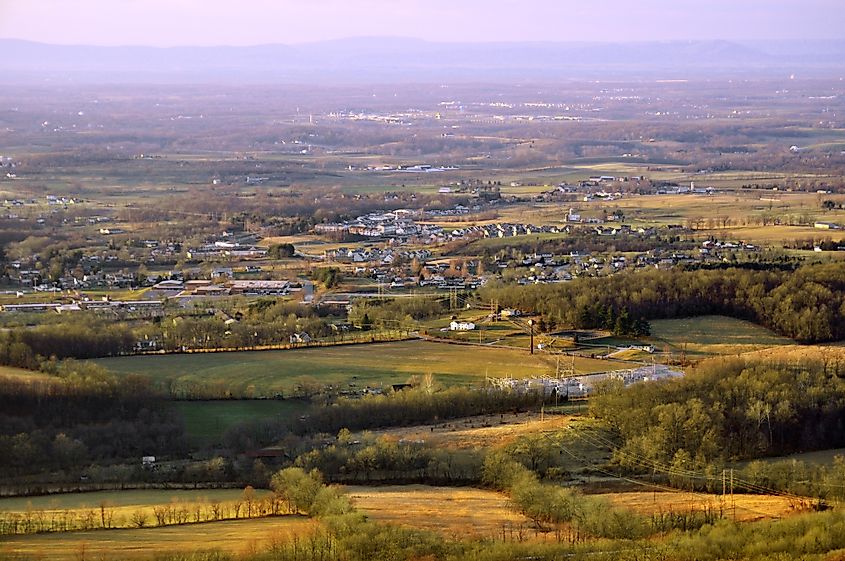 At the foot of South Mountain lies the rural town of Boonsboro, founded by George and William Boome in 1792. The city is nestled between Frederick and Hagerstown, bearing a rich historical heritage of its colonial era and Civil War times. If you're particularly here for its history, prepare to jot out relevant historical moments as you make your way to South Mountain and Antietam National Battlefield and National Road, Washington Monument State Park holding the 40-foot-stone tower marking the first moment to George Washington in America. You can hike through the Appalachian Trail at the park as you learn about the town's history. Check out more of the town's delightful attractions, including the Boonsboro antique shop, a tour to Crystal Grottoes Caverns and the beautiful landscape view from the Annapolis Rock. Take your chance to grab a signed copy of New York Times Bestselling author Nora Roberts at Turn the Page Bookstore.
Leonardtown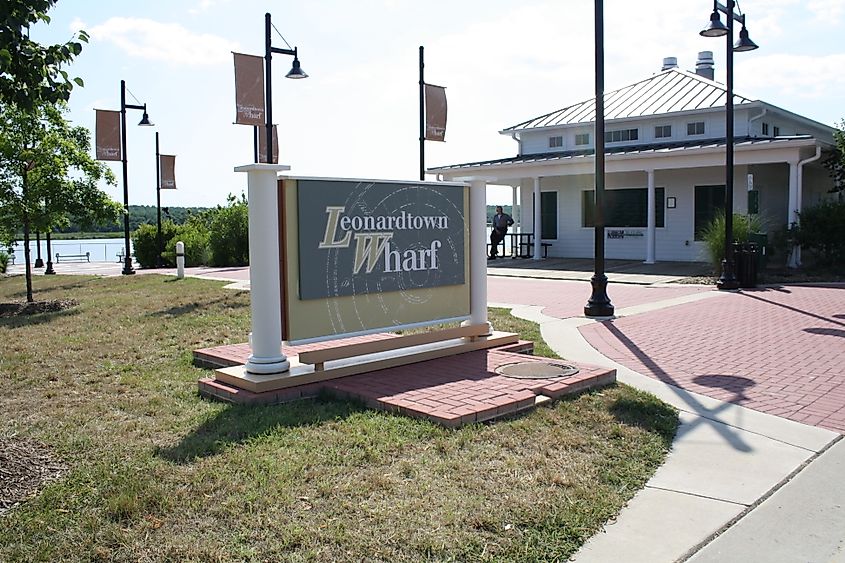 Stay enchanted at this small town in St Mary's County, Maryland. The breathtaking scenery and vibrant historical buildings at Leonardtown are one of a kind, beginning with the Old Jail Museum and Leonardtown Visitors Center for some history lessons. Skip or hike along the newly opened Leonardtown butterfly trail, revealing its landmarks, art, fun, and outdoor areas along beautiful butterfly banners. Head with the town's most famous cruise with The Wharf, cruising through Breyton Bay to St. Clements Island. Also, experience the flavor and beauty of the First Landing Wine Trail, celebrating Maryland's birthplace and offering a sip of award-winning wines at Corteau Vineyards, Generation Vineyard, Port of Leonardtown Winery and Xella Winery & Vineyard. Take home some of Leonardtown's crafts and specialties from the Craft Guild Shop, Happy & Zen Crystals and many more unique shops.
Fulton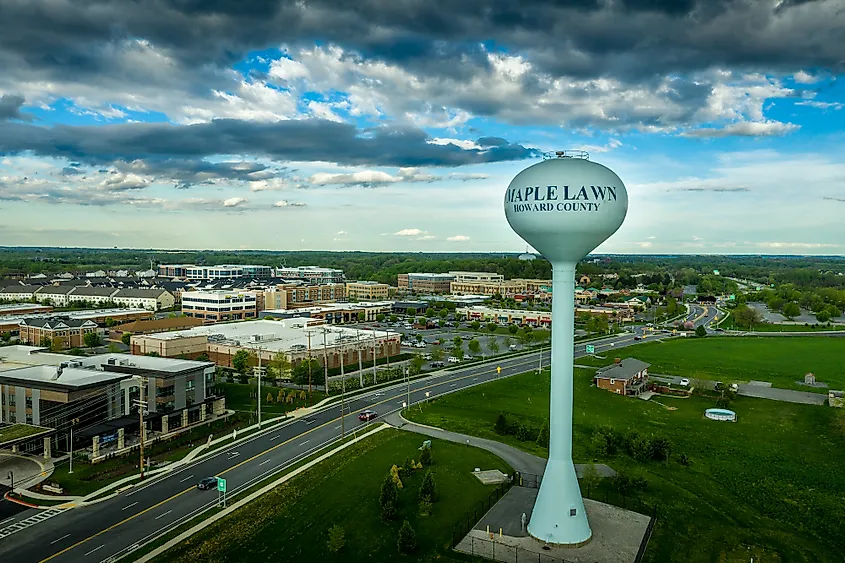 Fulton is the best place for a tranquil and peaceful trip with its verdant greenery, scenic landscapes and hills, making it a must-visit for nature lovers and wildlife enthusiasts. One of Fulton's most admired areas is its Patuxent River, which is 115 miles long, the largest River in Maryland, and it offers visitors paddling, fishing experiences and a hiking trail. There are also various scenic landscapes to relish in, such as the Rocky Gorge Reservoir, Scotts Cove Recreation Area and Maple Lawn Park for family picnics and getaway fun weekends with each place's provided recreational facilities and outdoor beauty. Other highlights in Fulton town include the Washington Kali Temple, Laurel Museum and Merriweather Post Pavilion Theater offering theater performances and concerts. 
Snow Hill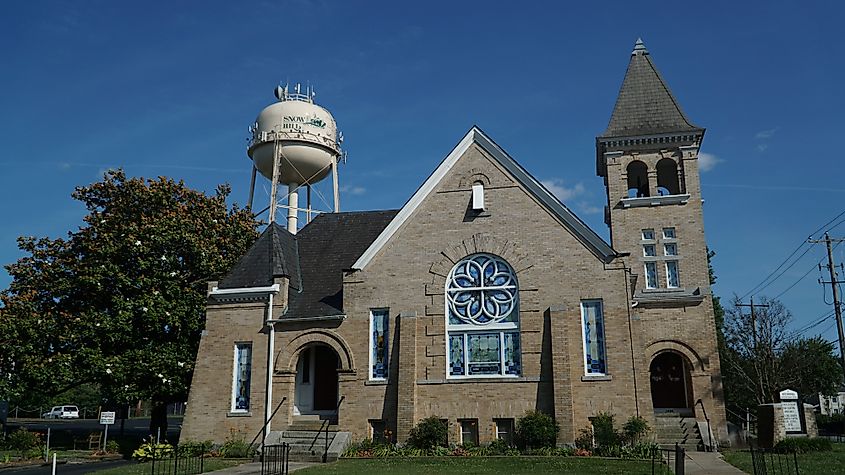 On the South banks of the Pocomoke River, Snow Hill is a small town with a great history starting in 1686 when it was founded by English settlers, now known for its agriculture and suiting environment. Snow Hill has existed as many things, including being a fantastic seaport town in the 19th century with traditional appeal. Peak into the town's cultural heritage through the Julia A. Purnell Museum, which uniquely displays the town's maritime legacy and African-American history. Visit All Hallows Episcopal Church, Chanceford, Samuel Gunn House and Makemie Memorial Presbyterian Church for more context into what the town holds. Go paddling in the Pocomoke River State Park or observe natural scenery through birdwatching, hiking and picnicking.
Oakland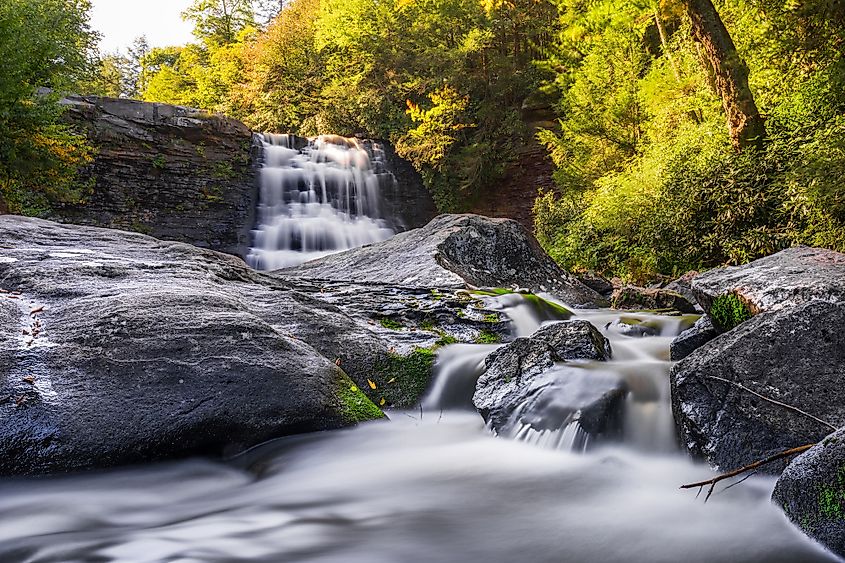 "The Great Small Town," as it is called, is tucked in the mountains of Southern Garrett County, surrounded by valleys and hills. Oakland is a small, picturesque town with a bustling downtown with lots of shopping areas, museums, historical sites and restaurants. A typical trip to Oakland will begin with unearthing its incredible bodies of water and state parks, including Swallow Falls State Park, Deep Creek Lake State Park and Herrington Manor State Park. Home to several museums and sites, experience the stories in Garrett County Museum of Transportation, Historical Museum and the Oakland B&O Railroad Museum. Go on a horseback riding tour with the Circle R Ranch or rent a boat at Silver Tree Marine to ride the waves of the beautiful Oakland rivers.
Cumberland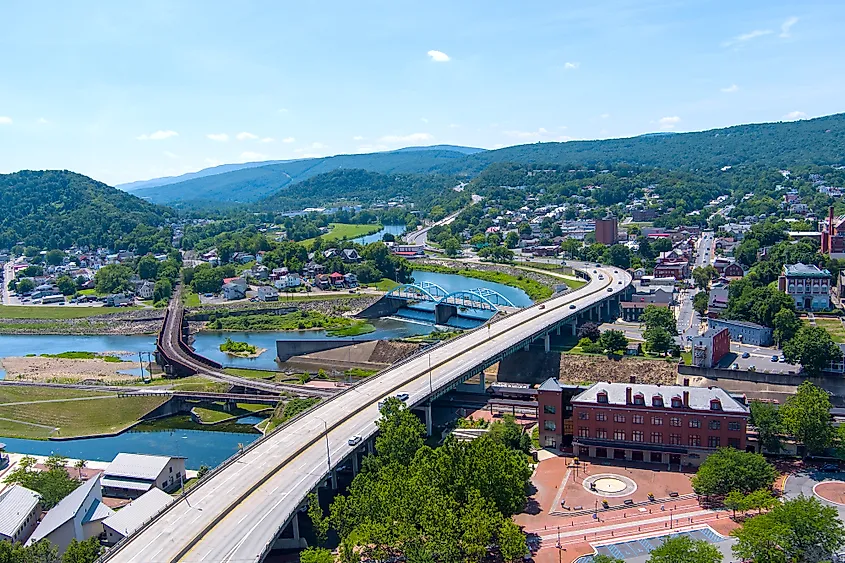 Experience the soothing feeling of walking in the tree-lined downtown streets of Cumberland in Western Maryland, located on the Potomac River's banks. As you make your way around these streets, make intentional stops at the town's notable landmarks, including Cumberland's historic buildings, starting with the Western Maryland Scenic Railroad, Canal Place Heritage Area and Washington Street Historic District. Also see Allegany County Courthouse, the town's most remarkable building and the Emmanuel Episcopal Church, a gothic church established on Fort Cumberland's former site.
Explore entertainment and arts in Cumberland by attending the New Embassy theater shows and Summer Heritage Festival, exhibiting local performances and history. The downtown area offers an array of fantastic dining opportunities with delectable Italian meals at Ristorante Ottaviani, El Jinete Mexican-themed restaurants and Baltimore Street Grill.
Chesapeake City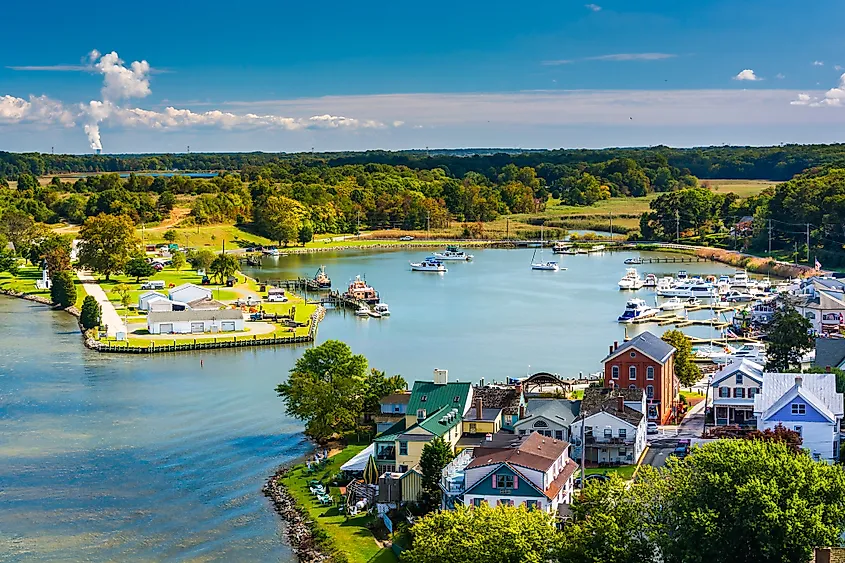 Chesapeake in Cecil County is a small town with great shops and landmarks. The town is known explicitly as the only town in Maryland located on a working commercial canal. The town has been on the National Register of Historic Places for its architecture and historic areas like the Chesapeake City Historic District, Chesapeake & Delaware (C&D) Canal Museum, and the Chesapeake City Canal & The Turkey Point Lighthouse. These museums offer a revealing story of the city's past through great displays. The Ben Cardin Recreational Trail or Chesapeake Wine Trails are perfect locations for a relaxing fall experience with recreational activities such as biking and hiking. You might just have a Ghost walk on your porch or join the town's Ghost Walk of Chesapeake City, a two-night annual event by acting troupes on porches where you must help solve the mystery play. 
Maryland is filled with captivating small towns enveloping irresistible attractions and great landmarks that prove the state's superiority as a great location for visitors who need a peaceful getaway and a unique, fun experience. The idea of new food tastes at Easton is something that makes visitors keep leaning back to and the thrilling history of Snow Hill and vintage buildings will make you relive the town's 19th-century past. The stories woven in every town are as distinct and varied as the landscapes around them. 
The Appalachian Trails and scenic monument park in Boonsboro will spark visitors' curiosity and spin them into taking history lessons while hiking and biking through tree-lined paths. There is definitely everything to discover in Maryland's lesser-explored destinations.