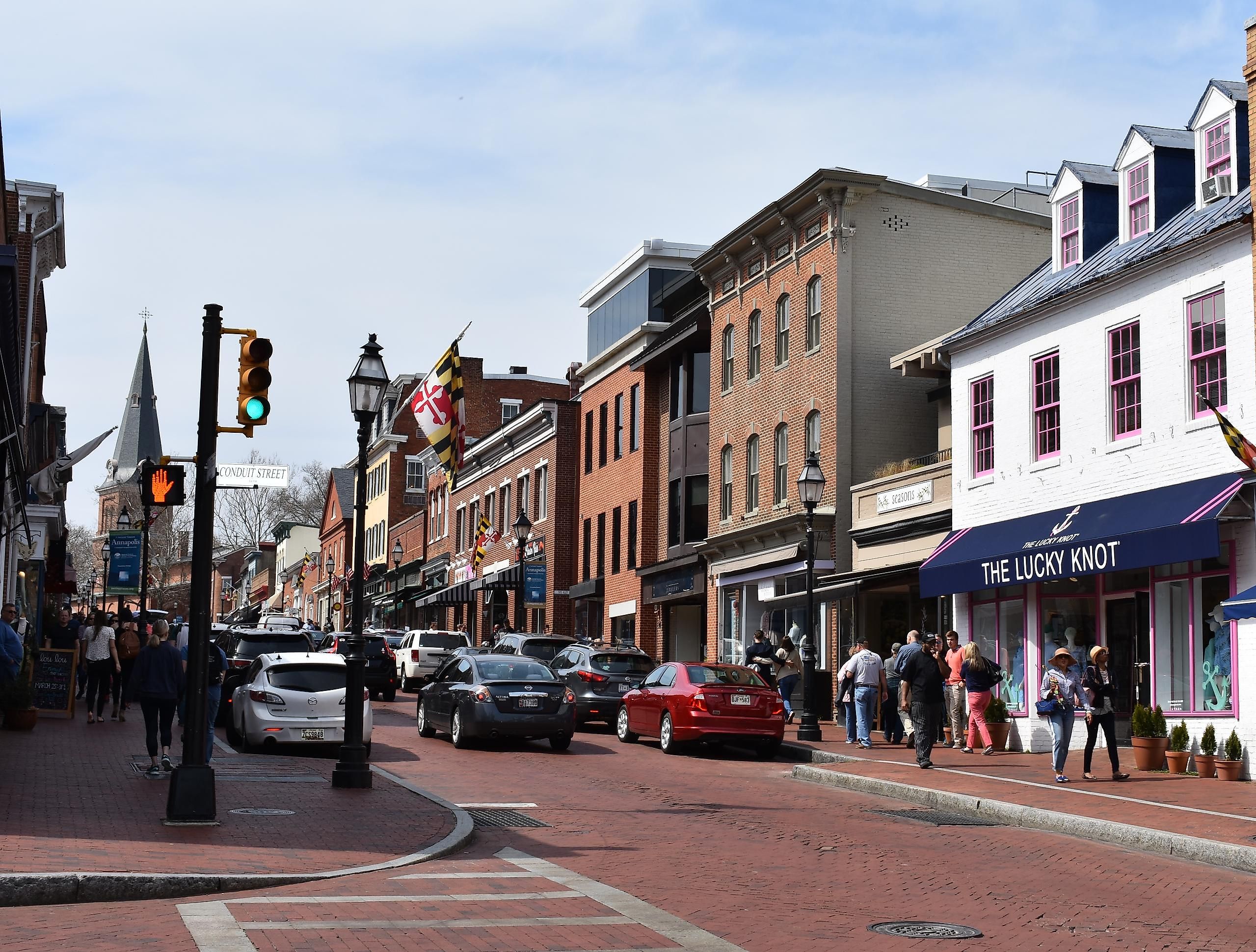 9 Ideal Destinations For A 3-Day Weekend In Maryland
Bordered by Pennsylvania in the north and both the Atlantic and Virginia in the south, Maryland, or the Old Line State, as George Washington supposedly suggested, is a vacationer's goldmine. That statement is as true with regard to its rich history—as it is about its culture, gorgeous scenery, and many pretty beaches — including ones in Ocean City and Assateague Island. The vistas, the sylvan splendor, the visual drama, is better experienced than told. Then again, from almost any ground in Maryland, one is conveniently close to such big cities as Washington DC, the Big Apple, and Philadelphia. That means Maryland can make for a quick weekend getaway. Wondering how to plan your trip? Here are the 9 ideal destinations for a 3-day weekend In Maryland.
Penn Alps Restaurant & Craft Shop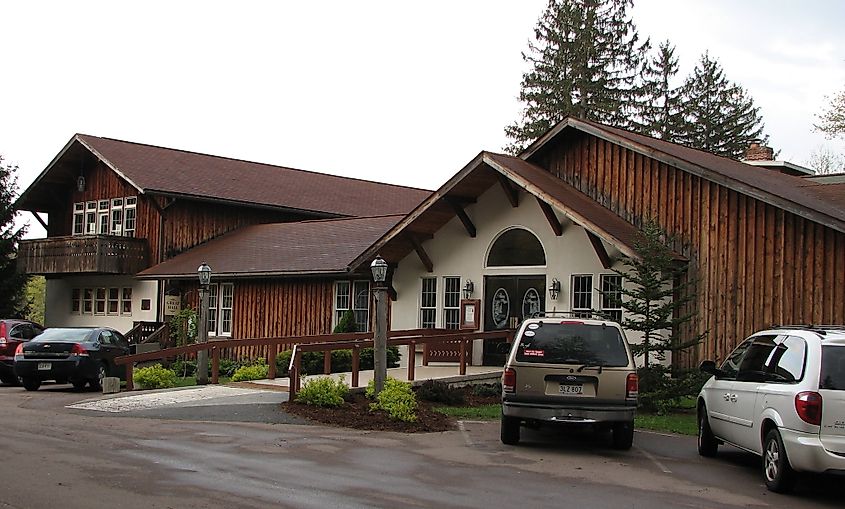 It is a pithy saying that whatever you are going through in life, eat first. Your weekend adventure to the 7th state will probably start on a Friday.  Whatever the means, whether a road trip or a quick flight, you'll need some good brunch. A delectable, well-filling brunch. Since our first recommendation is Deep Creek Lake, and the area around it, an eatery located close to it will be ideal. Therefore, your first stop in Maryland should be at historic Grantsville, a small mountain community that began as an Amish settlement. Penn Alps Restaurant is a cozy and rustic property that provides outstanding food in a sublime, homespun atmosphere steps from downtown Grantsville. Enjoying a delicious brunch in the immediate environment of the Casselman River State Park—as well as the river that lends the park its name — is a perfect way to begin a Maryland adventure.
Deep Creek Lake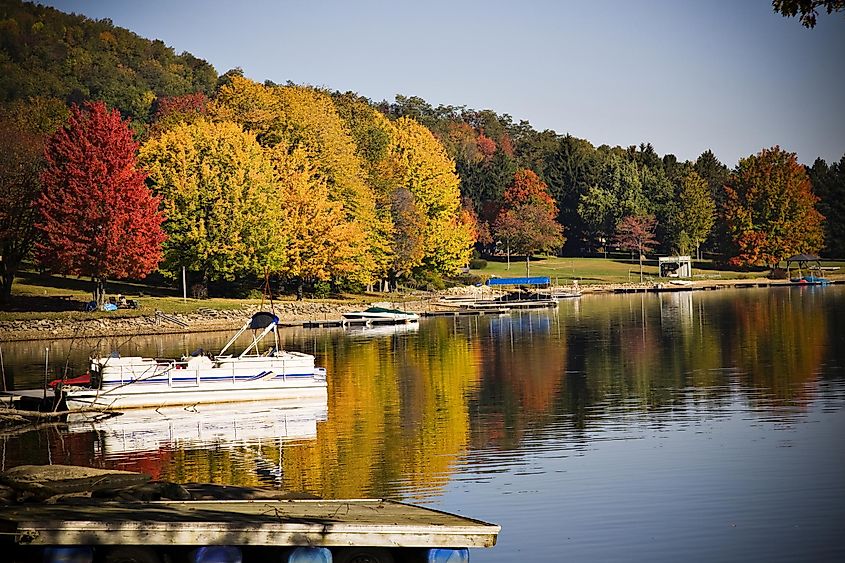 Here is the truth. No trip to Maryland should be complete without spending a few hours at Deep Creek Lake. Probably the most sought-after spot in the state, particularly by outdoor enthusiasts, a trip to Deep Creek Lake is worth every single dime. On your way from the restaurant, you will cross the Casselman River Bridge, which, at the time it was completed, was the largest single-span stone arch bridge on Earth Calmly settled in the peaceful mountains of western Maryland, and spanning about 3,900 acres, Deep Creek Lake is the largest inland body of water in Maryland. Aside from the heart-ravishing serenity, water sports one can indulge in here include swimming, boating, and fishing—among numberless others. Make no mistake, Deep Creek Lake, and the park around it, can easily steal a whole day.
Savage River Lodge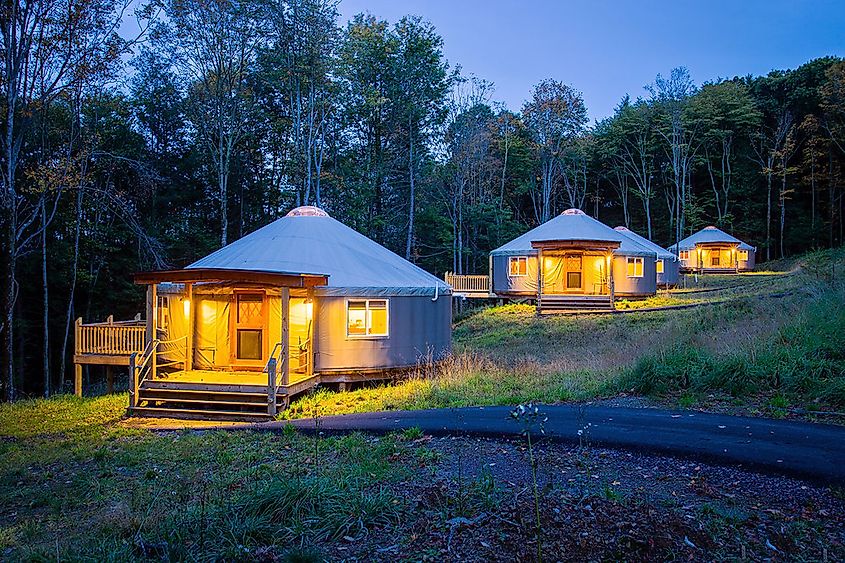 After viewing the setting sun—as mirrored on the sparkling lake, it will be time to head to Savage River Lodge. A prior reservation can do the trick. Fortunately, Savage River Lodge is only about 45 minutes away from Deep Creek Lake. Located about 10 miles from Frostburg, a tiny college town perched at the head of the Georges Creek Valley, Savage River Lodge is encircled by more than 700 acres of state forest. Wrapped by panoramas of rolling green, this property is a hideout in every sense of the word. Offering what they style "a rare brand of privacy," Savage River Lodge is as much an architectural pleasure as it is a secluded retreat. What's more? Guests can even enjoy the on-site 14 miles of hiking trails right within the property.
Fort Frederick State Park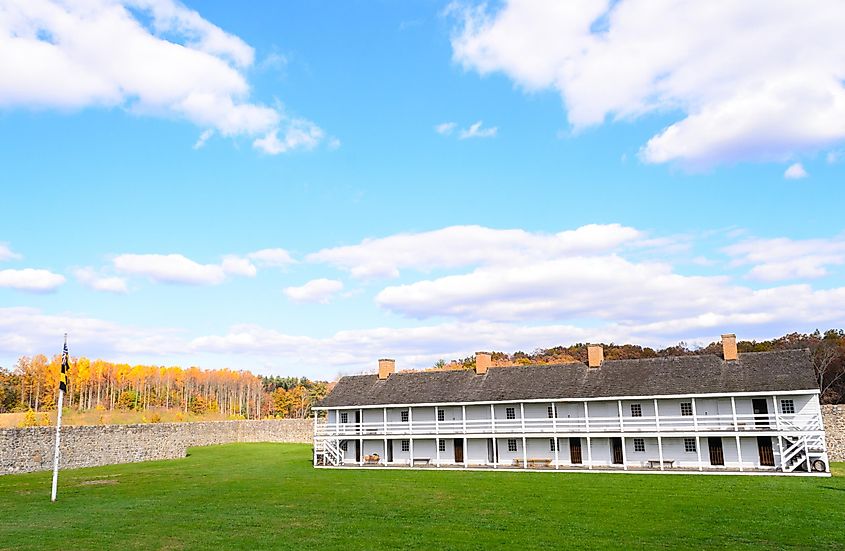 After enjoying a hearty breakfast at Savage River Lodge, it will be time to hit the road. Our next pick is Fort Frederick State Park, located slightly more than an hour away from Savage River Lodge. This capsule of history is regarded as among the largest fortifications built by English colonists in North America. Constructed in 1756, the stones that make up this unique fort have lived through the Revolutionary War; it was a prison for British soldiers, the American Civil War, and the two World Wars. A Maryland adventurer will marvel at the fort's 18-foot-high stone walls, the theater of the French and Indian War. Also, encircled by a park on whose edge the Potomac menders, visitors can enjoy some fine hiking trails, great camping, and awesome sightseeing.
Annapolis Downtown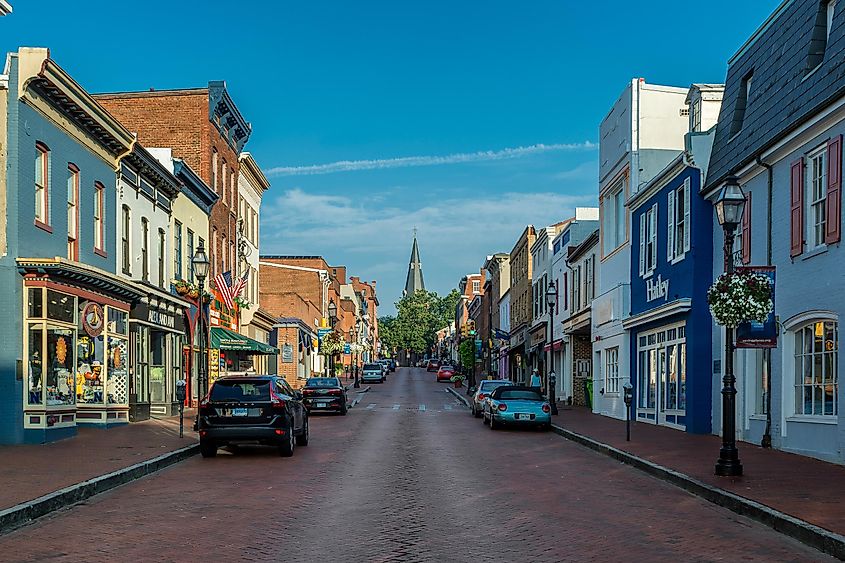 As one of the original 13 states, Maryland is a treasure trove — at least history-wise. Maryland State House, for instance, located in Annapolis, is the oldest state capitol still in continuous legislative use. Then again, downtown Annapolis boasts a wealth of 18th-century architecture—and features many buildings that are older than the first known publication of the phrase "United States of America." For perspective, the Old Line State is home to more colonial buildings that are still standing than anywhere else in the United States. Also, unlike any state in the country, all homes of the Maryland signers of the Declaration of Independence, still exist. All of them are in Annapolis. The Chase-Lloyd home, for instance, located at 22 Maryland Avenue, and built by a signer of the Declaration of Independence, is among the first Georgian-style mansions in America.
Historic Inns of Annapolis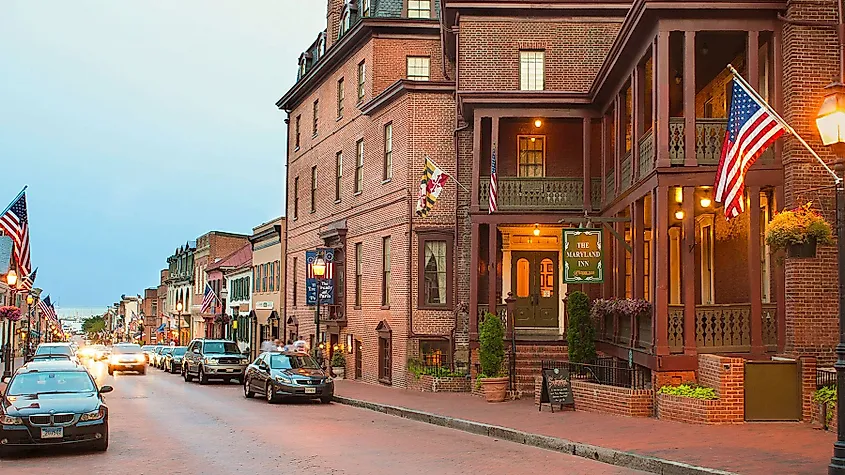 If a trip to Annapolis is a step back into history, Historic Inns of Annapolis is like staying in a piece of history. For perspective, at Historic Inns, one can sleep right where the delegates to the 1783-1784 Continental Congress once slept. For history buffs, this will be an experience to treasure. Also, located right across from the Maryland State House, Historic Inns is not only a piece of history—but also encircled by history. The inns that constitute this Maryland gem include Maryland Inn, the Robert Johnson House, and the Governor Calvert House. The latter, built in 1727 and the oldest of the three, features cool colonial gardens appropriate for outside rest and relaxation. 
Chesapeake Bay Maritime Museum
After getting a good rest in a place whose historical value is scarcely rivaled, it will be time to hit the road again for something a bit different. Our suggestion is the Chesapeake Bay Maritime Museum, conveniently located just about an hour away. This trip will involve crossing the William Preston Lane Jr. Memorial Bay Bridge, informally known as the Chesapeake Bay Bridge. When completed, this 17-mile bridge was the longest continuous over-water steel structure in the world —and is today among the scariest on Earth. At the Chesapeake Bay Maritime Museum in St. Michaels, visitors should not just expect to find passive exhibits behind walls of glass. Instead, actual people tell the rich, fascinating history of the area. Then, of course, several artefacts, visual arts, and watercraft — constitute part of this museum's offerings.
Bistro St. Michaels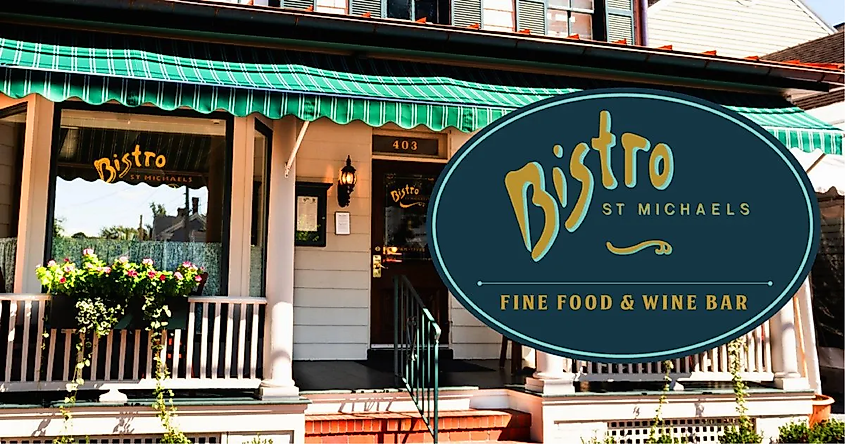 After what will be a trip of a lifetime across the bridge and at the Chesapeake Bay Maritime Museum, hunger pangs will start to set in. Fortunately, the dining scene in this area of the state is top-tier. One place you may want to check out is the under-the-radar Bistro St. Michaels. Known for its impressive, market-fresh menu, Bistro St. Michaels holds TripAdvisor's Travelers Choice Award for the Best of the Best. Expect to receive top-tier service while enjoying French-inspired, classically prepared cuisine on a beautiful back patio where everything seems just about perfect. The meat here is mouthwateringly tender and delectable, and the ambience strikes the sweet spot between simplicity and upscale elegance. Here is the truth. Eating at this place will make other eateries look disappointingly average.
Sail Selina II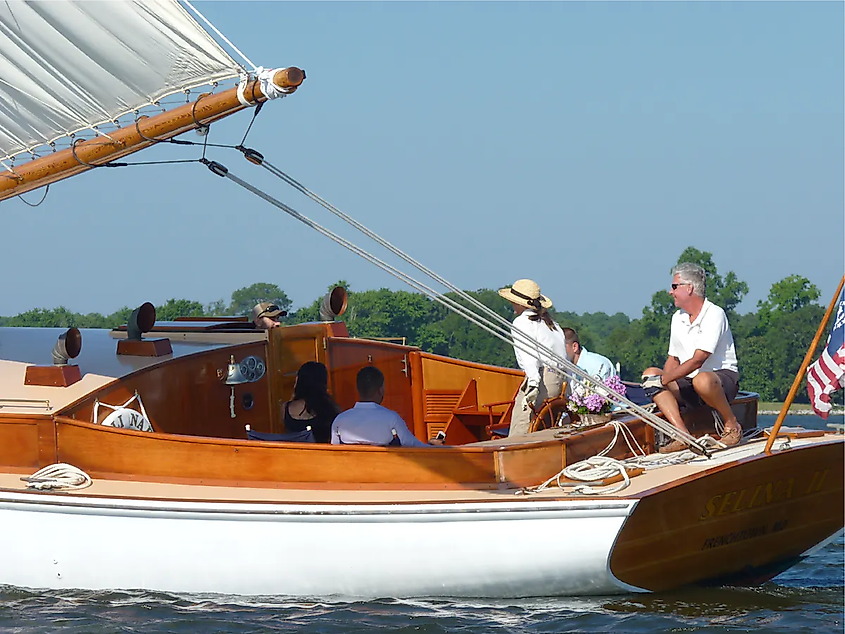 After enjoying a hearty meal at  Bistro St. Michaels, Sail Selina II will provide a fitting finale to what will be a trip of a lifetime. This is essentially a boating adventure — but that provides a top-notch experience. In an escapade tinged with a romantic haze, visitors go on a 2-hour excursion that takes them around the Chesapeake Bay Harbor and into the Miles River, one of the Eastern Shore's busiest waterways, especially when warm weather rolls around. You will inhale the sights that dot this spectacular shoreline, and take in the quaint, heart-ravishing vistas. A trip takes two hours. You can work with the 3.00 pm -5.00 pm slot if you arrive after lunch. 
The Takeaway
Home to such figures as Harriet Tubman and Fredrick Douglass, the history of Maryland is as much the history of the United States— as it is the history of the 23 counties that make up the Old Line State. One of the original 13 colonies, Maryland boasts a history that is as rich as its pictorial charm. And because of its convenient location, Maryland can make for a quick getaway from such major cities as Washington D.C., New York City, and Philadelphia. From nature's charm at Deep Creek Lake — to history's allure at Annapolis, a weekend in Maryland can travel the whole gamut.