Known as the "Old Line State", Maryland was admitted to the Union in 1788 and continues to be a most fascinating place of history and stunning natural surroundings. With its beautiful coastline, pristine seaside vistas, and loads of great colonial history, Maryland and its towns are indeed wonderful destinations to discover. For some authentic small town charm, welcoming and friendly hospitality, and an endless supply of nature and history together, then a visit to these Maryland towns is a definite must for travellers of any age.
Ocean City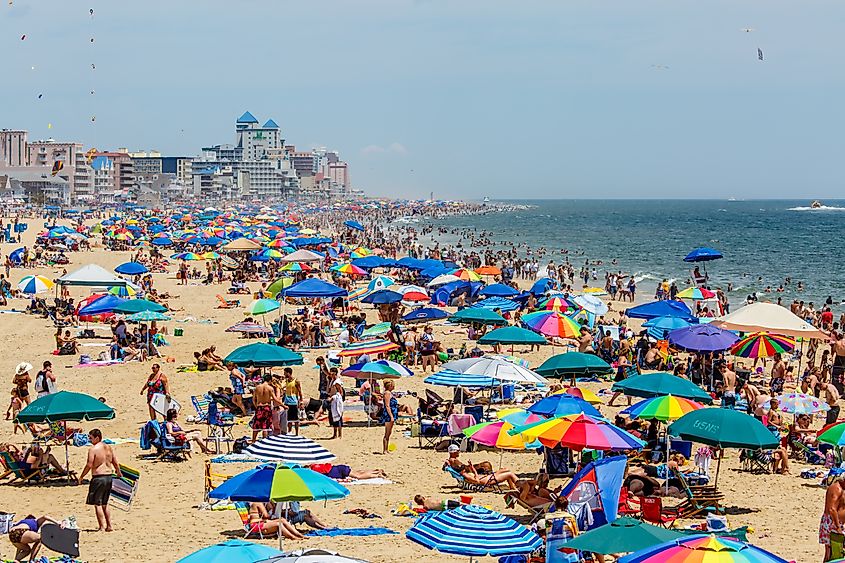 Despite the city in its name, the town of Ocean City is home to just under 7,000 residents. Yet up to 345,000 tourists descend on this summertime hub for a period of at least four months. Indeed this very popular Mid Atlantic destination offers splendid beach areas, beautiful waterside panoramas, and a number of insightful historical markers from the days of the Thirteen Colonies and early 19th century. Spend time along the Ocean City Boardwalk for a most charming day, where restaurants, boutique shops, performing artists, and more always make the afternoon or evening a pleasant one. And with plenty of boat rentals available, a most picturesque and relaxing excursion on the Atlantic Ocean makes a stop in Ocean City a most rewarding sojourn.
Vienna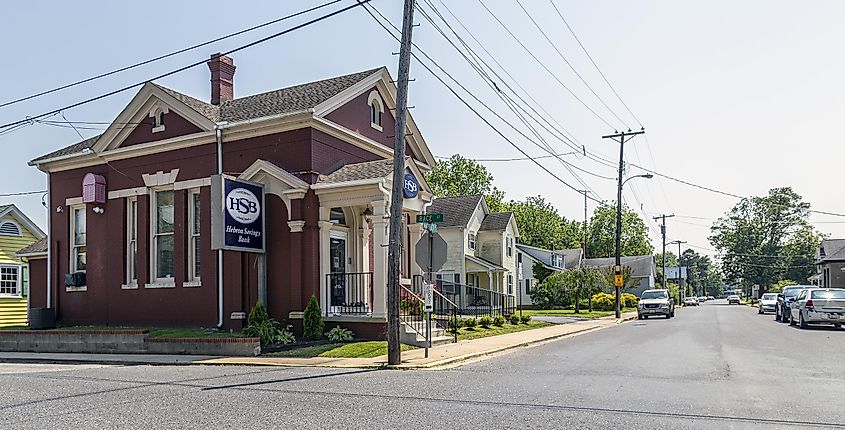 Tracing its history back to the year 1706, Vienna is a modest and quiet community with a population of just under 300 residents. Located on the shores of the Nanticoke River and framed by stunning and lush vegetation, Vienna is the perfect place for a peaceful vacation and authentic small town hospitality. Once known as a tobacco and shipbuilding hub, today residents and visitors alike can enjoy fishing, swimming, and canoeing along the riverbank, while wine connoisseurs will certainly appreciate the town and region's quality local vineyards. Visit the Layton's Chance Vineyard and Winery and enjoy some of the very best in local wines while taking in a most stunning sunset.
Oakland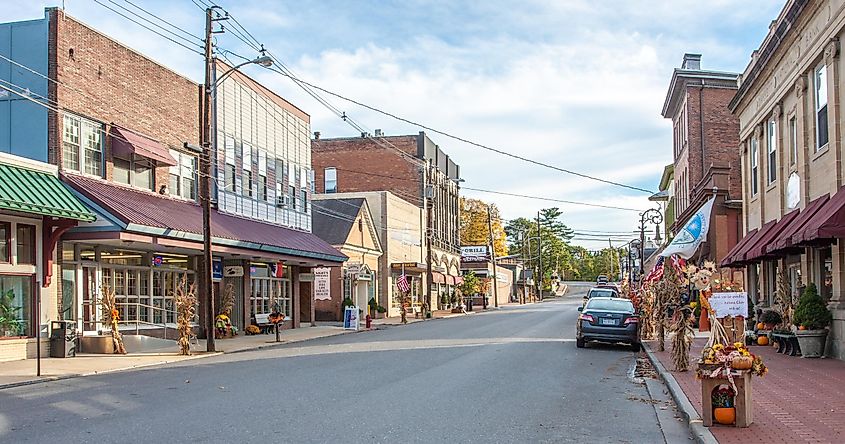 Home to a population of just over 1,800 inhabitants, the town of Oakland was incorporated in 1862 and serves as the seat of Garrett County. A former railroad town, Oakland is located just a few miles from the beautiful Potomac River and the Chesapeake Bay. Outdoor lovers will surely love the surrounding areas which include the Wisp Ski Resort and the Swallow Falls State Park, where some of the best views of raw nature can be found. In addition the Oakland Historic District is a charming place to discover, where more than 200 buildings on the National Register of Historic Places can be found. These include the Garrett County Courthouse (1907), and of course with a number of cute local restaurants and shops, Oakland's friendly hospitality is always on display in this most alluring Maryland town.
Mount Airy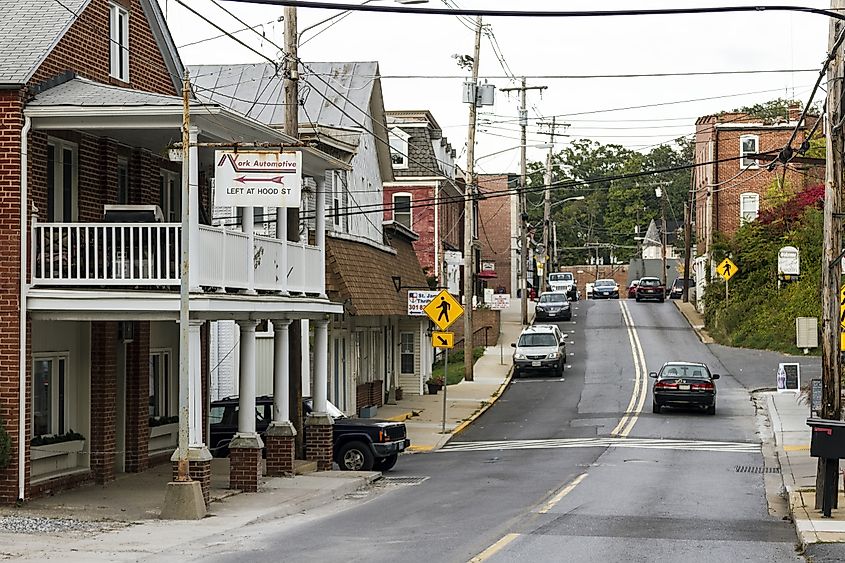 Mount Airy was settled in the 1830s and today is home to a population of just under 10,000. Located at the midway point between the cities of Baltimore and Washington DC, the picturesque Mount Airy is indeed a pleasant place to discover authentic small town charm and friendliness. Enjoy the town's alluring Main Street where an eclectic range of cafes, local restaurants, boutique shops, and galleries all fill out the surroundings. In addition a number of wineries are situated near the downtown, giving visitors the opportunity to sample some of the best in locally made wines and spirits. Indeed as midway point for those moving between the two capital cities of Washington and Baltimore, Mount Airy is a splendid place to discover for all ages.
St. Mary's City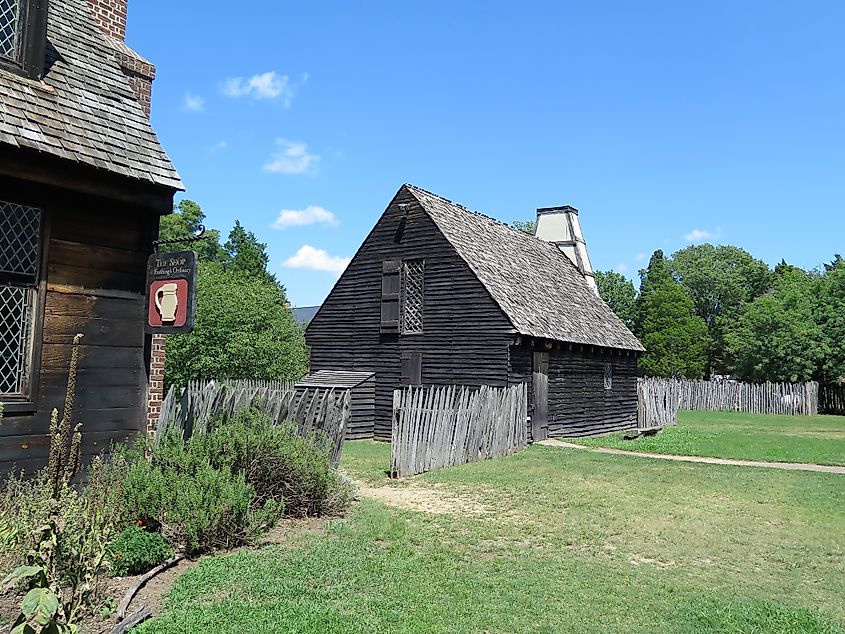 Maryland's fist colonial settlement, the town of St. Mary's City was founded back in 1634, where today just under 1,000 inhabitants reside. Indeed the modern day town maintains its special colonial character and lovingly creates a sense of living history for any visitor. Full of several museums and costumed interpreters, any tourist here will surely get a feeling of what daily life was like in the 1700s and 1800s. Among the sites of note include the replica of the Dove Sailing Ship and the fully reconstructed colonial village. And of course with its local restaurants and great souvenir shops, taking a piece of this historical place home has never been easier.
Crisfield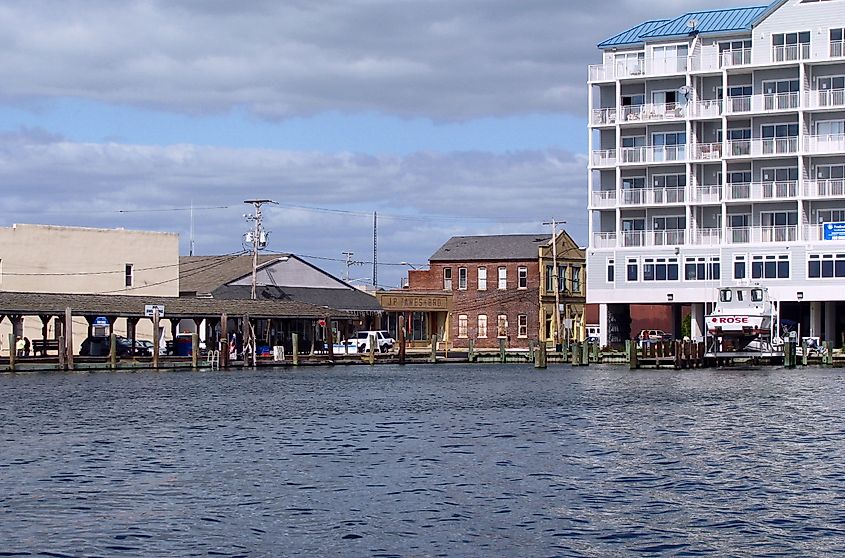 The town of Crisfield was founded back in the 1660s and is beautifully located on the Tangier Sound of the Chesapeake Bay. Affectionately known as the "Seafood Capital of the World", Crisfield was established as a fishing village, and it continues to maintain its most special tie to the ocean. A popular tourist destination, this town of 2,500 residents offers some of the best in Atlantic seafood. Enjoy fresh crab, lobsters, mussels, clams, and an eclectic range of fish all cooked in the New England clambake style. In addition outdoor lovers will love the Janes Island State Park where close encounters with wildlife (including marine mammals and birds) always creates most special memories.
Havre de Grace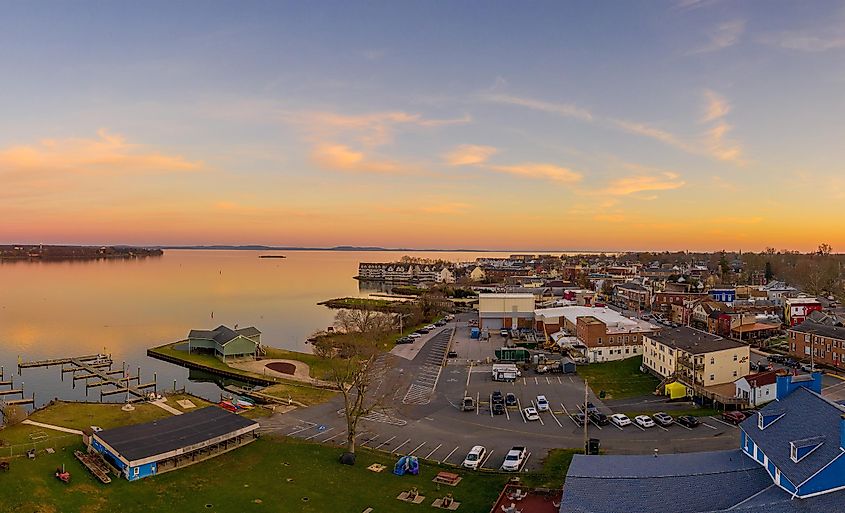 Havre de Grace is beautifully situated on the Susquehanna River at the head of the Chesapeake Bay; indeed this most charming seaside locale (from the French phrase "Harbor of Grace") is well known for its beautiful views and historic intrigue. Walk along the tranquil Havre de Grace Promenade where the sparkling waters always delight or catch a stunning vista from atop the Concord Point Lighthouse (1827) which was added to the National Register of Historic Places. Meanwhile history lovers will surely enjoy a sojourn at the Spencer Silver Mansion that brings its guests back to the 19th century in a most charming historic atmosphere.
Berlin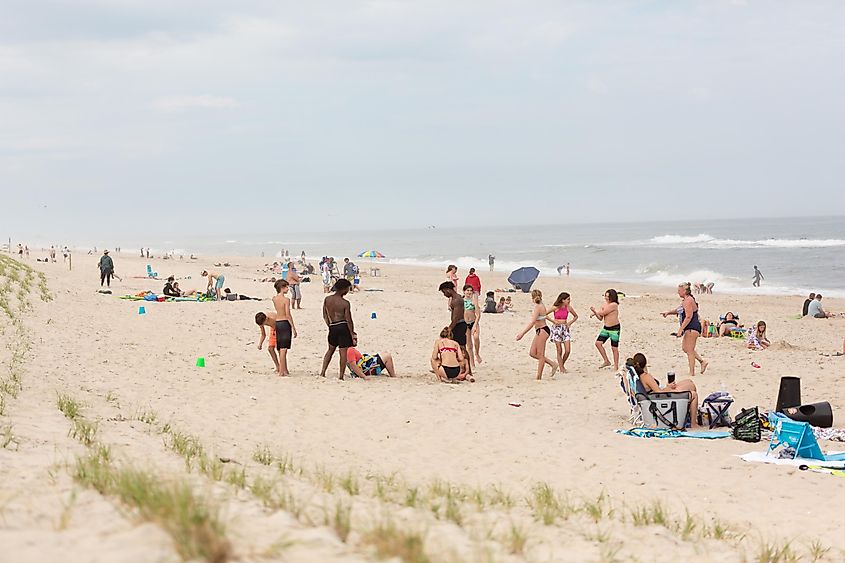 Home to just over 5,000 residents, the town of Berlin was founded in 1868 right in the aftermath of the Civil War. Though the name sounds like the German capital city, the town derives its name from the old "Burleigh Inn" Tavern, and today maintains a special old world charm. Take a stroll through Main Street where an assortment of historic shops and buildings populate the area including the Calvin B. Taylor House (1832). In addition Berlin has been a popular spot for hunting and fishing for many years, and a visit to the nearby Assateague State Park charms tourists with its tranquil and beautiful natural surroundings.
Leonardtown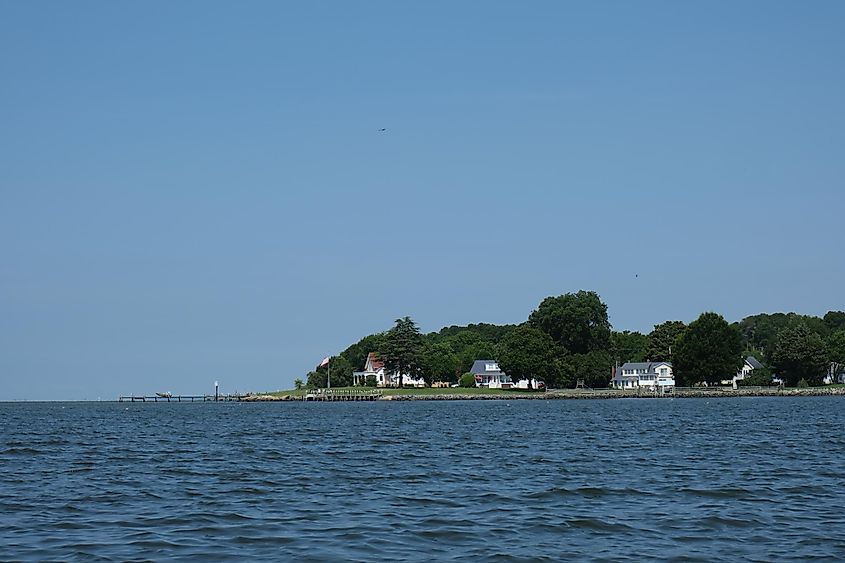 Seat of St. Mary's County, Leonardtown was founded way back in the 1660s and is now home to just under 5,000 inhabitants. With its many seafood restaurants, boutique shops and other marine themed attractions, Leonardtown truly is a great place for all those that love the water and its nature. Take a walk along the Wharf for some splendid waterfront panoramas, while a boat rental is always a breezy delight. Meanwhile in the historic district an exploration of such landmarks like the Tudor Hill Mansion (1798) and others on the National Register of Historic Places brings plenty of intrigue. And of course with the ever popular annual National Oyster Shucking Championship held in town, some of the best of the ocean's food is always on hand when in Leonardtown.
Bel Air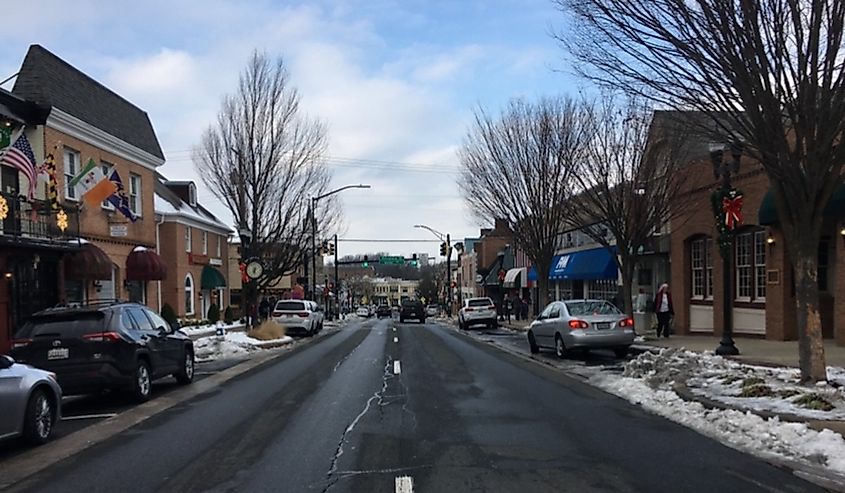 Bel Air was founded in the 1780s and during the 19th century even served as a stop on the Underground Railroad network for slaves. Situated just a short 45 minute drive from Baltimore, this town of nearly 11,00 inhabitants is full of small town charm and historic intrigue and visitors will be sure to find a most pleasant excursion here. Visit such sites like the Bel Air Armoy and the Graystone Lodge (amongst the sites on the National Register of Historic Places) or browse the cute boutique shops and restaurants all along Main Street. In addition several local breweries can be found in the area offering tours, unique Maryland alcohols, and plenty of State friendliness.
Hampstead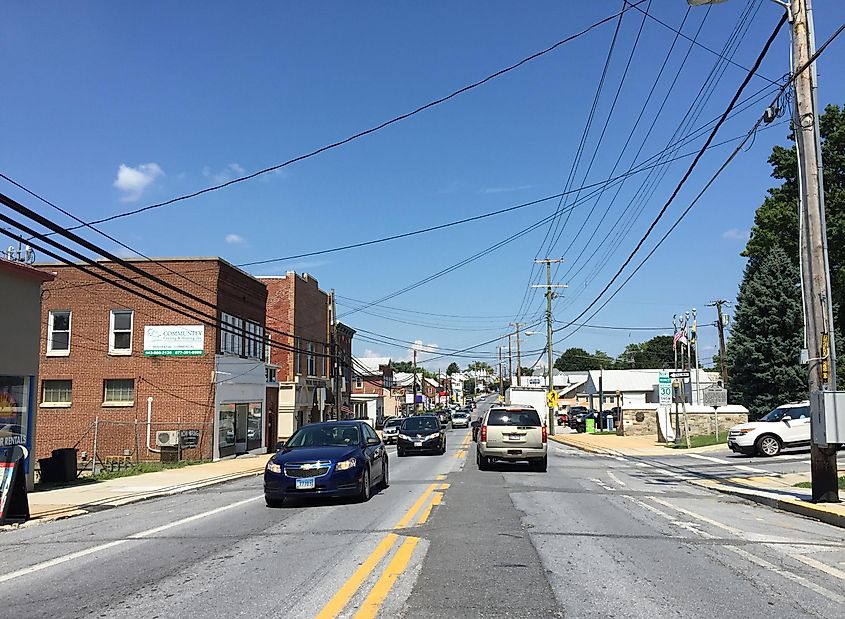 The town of Hampstead is home to just over 6,000 residents and formally established in the 1880s. Rich in fertile agricultural land, this farming community offers up plenty small town charm and welcoming hospitality. Enjoy an assortment of local restaurants, cafes, and quaint boutique stores, where a friendly smile is never far away. Beautifully located in rural Carroll County, visitors can also spend time at the stunning Cascade Lake or the relaxing Leister Park. Here opportunities for swimming, hiking, biking, and simple leisurely strolls all make a visit to Hampstead a most tranquil and memorable experience.
The small towns of Maryland are truly a delight to discover, where beautiful nature, fascinating history, and plenty of friendly hospitality await. Whether its admiring the beautiful Atlantic coastlines, visiting a historic district or landmark, or enjoying a great locally made meal, these friendly Maryland towns are great examples of unique Americana. For the outdoor adventurist, the history lover, and anyone with a love of the United States, then a stop in any of these Maryland treasures will surely create a most special and loving impression, no matter what one's age.