How Did Berlin, Germany Get Its Name?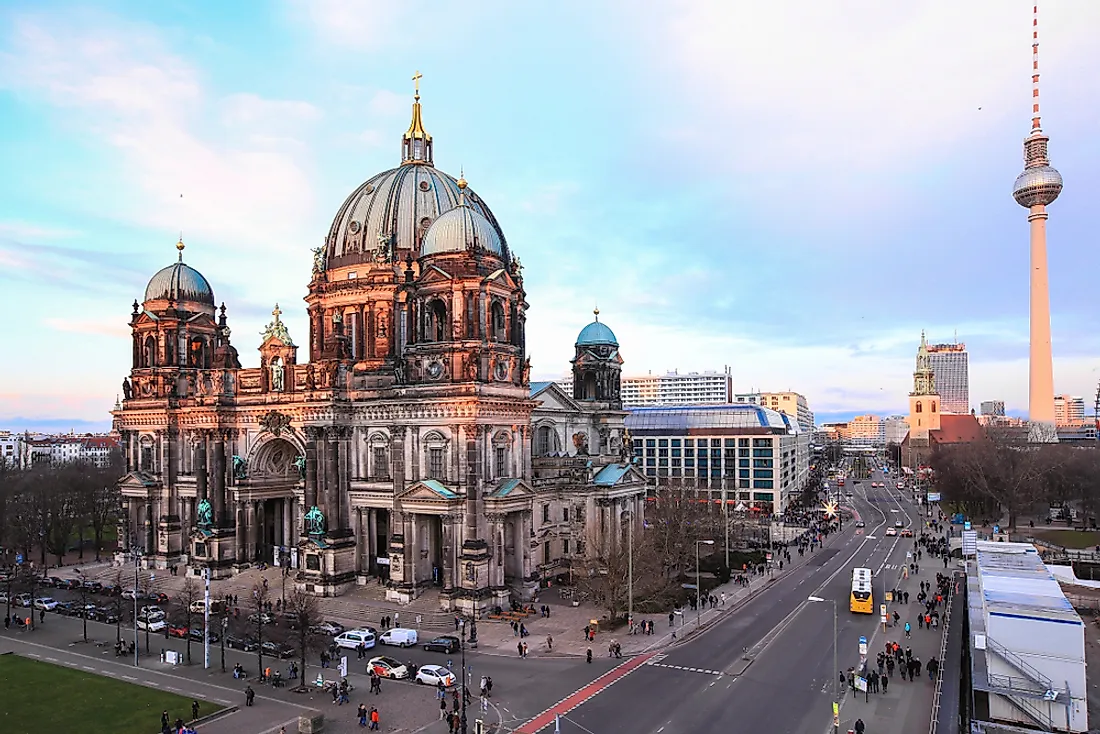 Berlin is the largest and capital city of Germany. It has a total of about 3.8 million residents living within a land area of 344.1 square miles. Berlin lies within the European Plain which explains its temperate climate. The city has been in existence since the 13th century. It was located strategically between two significant historic trade routes. Besides, the city became a capital city for most kingdoms such as the Kingdom of Prussia (1417-1701), German Empire (1701-1918), and the Third Reich (1919-1933). Today, Berlin is a world-class city of culture, media, politics, and science. There are several myths that explain the origin of Berlin's name.
The Origin of Berlin's Name
Berlin's name is believed to have roots in the language of the inhabitants of West Slavic who lived in the present-day Berlin. It was derived from the word "berl" meaning "swamp or dry place in a swamp" and "–in" which is often used for names of places. In other contexts, the Slavic word meant a river rake which was a set of beams built over the Spree River used to prevent logs from jamming. In folk etymology, the name Berlin is associated with the German word for bear which is "Bär". The symbol of the bear is found on the flag of Germany. Such use is associated with a personality known as Albrecht der Bär (German name translated as Albert the Bear) who may have been responsible for the naming of the city. Albert was a Saxon who subdued the Slavs and crossed the Elbe River from the West
The first time that the name Berlin appears in writing is 1244. In 1987, West and East Berlin celebrated Berlin's 750th anniversary meaning that the town has existed for over seven centuries. It is one of the oldest towns in the world. Berlin was created for mercantile and geographic purposes. Later on, Berlin became a popular administrative center for empires and kingdoms such as the Kingdom of Prussia and Third Reich. Berlin's sister town was Köln. The two towns later merged to form one town called Berlin.