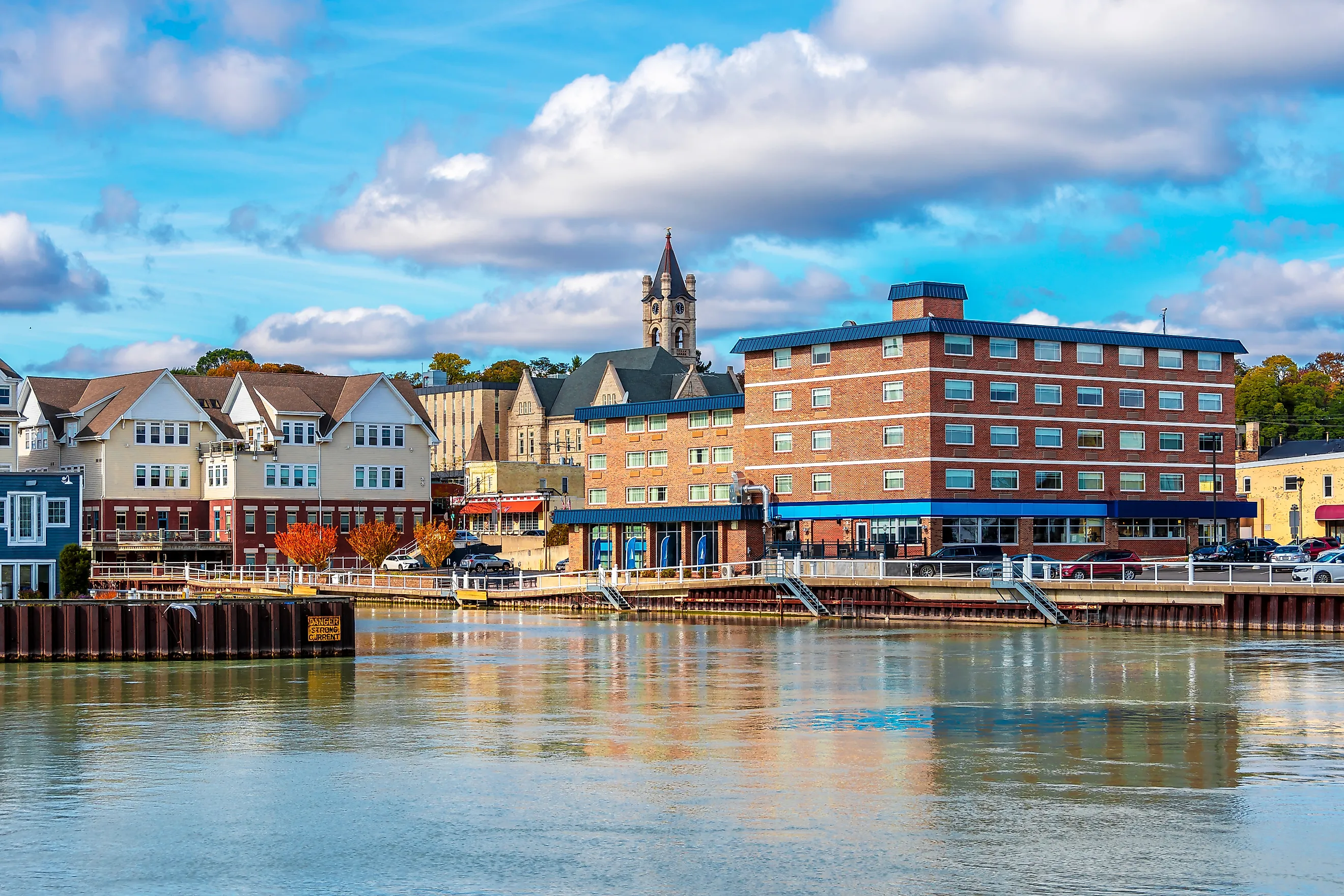 12 Top-Rated Small Towns In Wisconsin
Much of Wisconsin's charm can be credited to the numerous small, unheard-of towns between big cities like Green Bay and Madison. Unlike their more famous counterparts, the pace of life is delightfully slower, and the streets are quieter, with fewer crowds to bump into. Each town has a distinct personality with a rich history worth uncovering and several unique cultural experiences embodying the spirit of America's Dairyland. 
From the sparkling waters of the Great Lakes to the lush forests in the Northwoods, these pint-sized localities are proof of Wisconsin's sheer natural beauty. The best part is they maintain their allure around the year, thanks to exciting outdoor adventures and fun, family-friendly festivals. Whether you're a nature explorer, cultural enthusiast, or culinary connoisseur, these are some of the top-rated small towns in Wisconsin.
Stockholm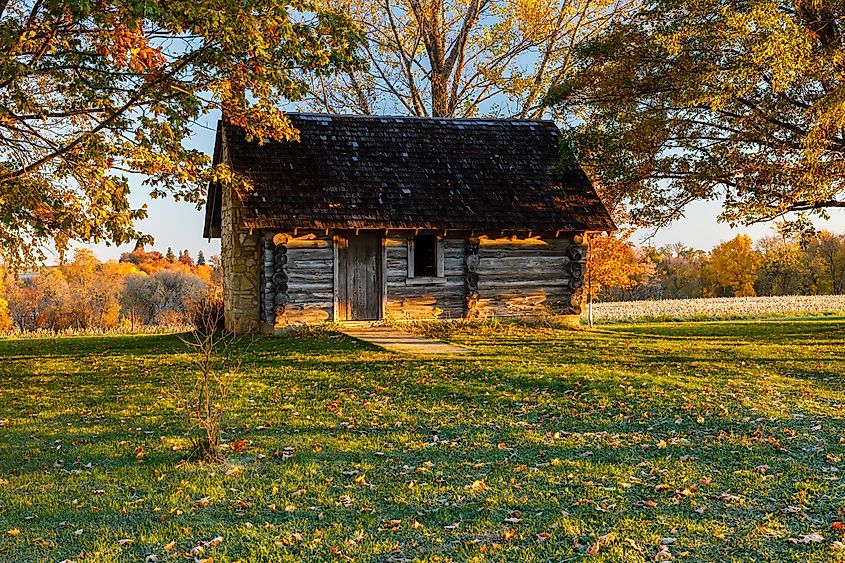 Less than 100 people are in this tiny Pepin County village, so you're more likely to run into a fellow tourist than a local in its quiet streets. Stockholm's rich history dates back to the mid-1800s when Swedish immigrants founded it. Besides the name, you can witness the Swedish influences on businesses throughout the town, including the Stockholm Pie & General Store. This delightful café serves delicious fresh pies in a family-friendly atmosphere that never fails to impress. Art plays a significant role in the town, and you can pop into venues like the Art Orchard Gallery and Indigo Swan Jewelry & Fine Art to check out different offerings. Alternatively, you may opt for the Fresh Art Tour through the town for a deeper dive into the local art scene. 
There is much to experience in the beautiful outdoors surrounding Stockholm, and the Maiden Bluff State Natural Area harbors picturesque trails where you will encounter dramatic limestone cliffs and enjoy panoramic vistas of the Mississippi River. You can spend the nights at the Historic Stockholm Hotel, which offers recreation, sightseeing, and dining. 
Stevens Point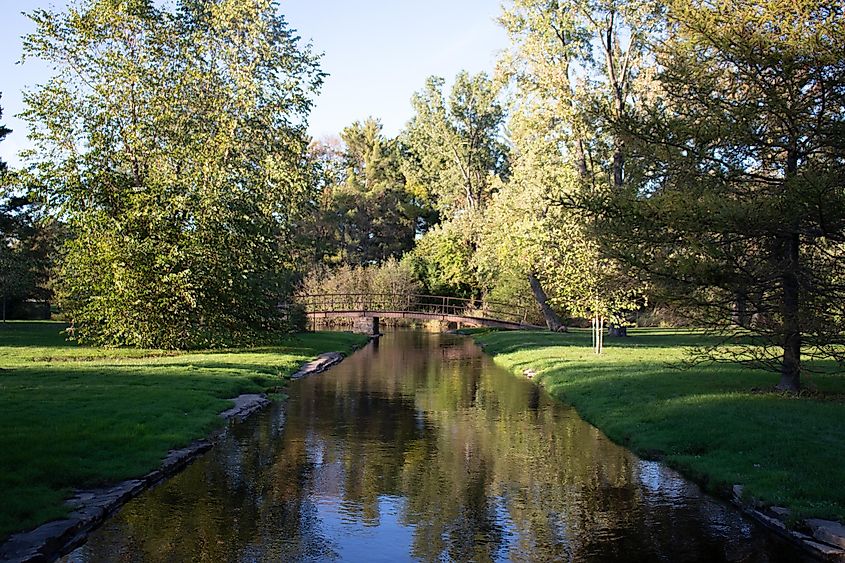 Stevens Point is a fun little locality that places you in the perfect spot to experience Wisconsin's cranberry industry. During the fall, the town is transformed into a maze of red as a sweet cranberry aroma fills the air. A drive through Wisconsin's Cranberry Highway delights with views of cranberry orchards that have operated for over a century. But Cranberries are not the only draw in Stevens Point; there is a rich outdoor scene to be explored along the Green Circle Trail, which cuts through rivers, wetlands, and several parks in the region. 
Meanwhile, the downtown neighborhood is a beehive of activities, offering you an opportunity to experience the town's spirit and the locals' warmth. This is especially true at Stevens Point Farmers Market, where you can shop for farm-fresh produce and sample sumptuous smoked sausages. For convenient lodging, you can check into the Holiday Inn Stevens Point, about 22 miles from the regional airport. 
Eagle River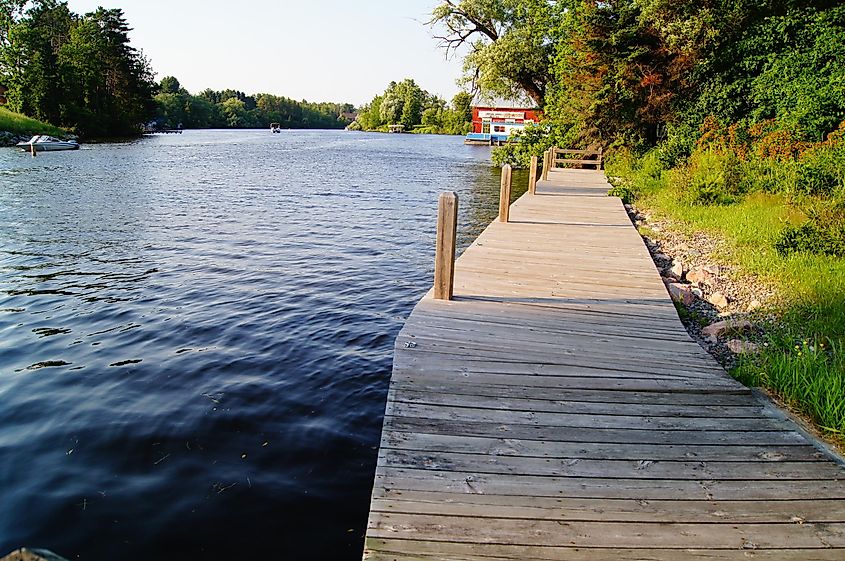 Eagle River boasts the world's largest chain of freshwater lakes, with about 28 connected lakes between the town and Three Lakes, culminating in stunning natural scenery. Most accommodation options are lodges and cabins, and staying at the Wild Eagle Lodge places you in the heart of nature. This quaint community is an ideal family vacation spot, thanks to many kid-friendly attractions, including Northwoods Children's Museum, where young ones can enjoy hands-on activities and interactive exhibits. 
Another excellent spot for families is the Eagle Falls Adventure Golf & Laser Tag, home to a mini golf course, laser tag, fishing camps, and more. One of the best times to visit Eagle River is during festivals and events, including the Cranberry Festival in October or the Artarama Riverwalk Art Show and Sale in July. 
Lake Geneva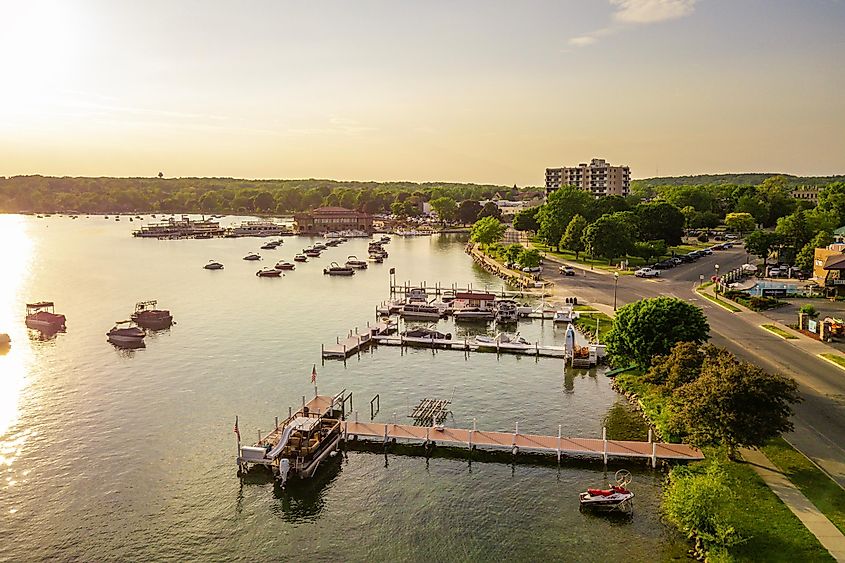 Lake Geneva is an old-world resort village that has drawn families, couples, and individuals looking for a quiet rural escape for decades. This small town of about 8,500 offers spectacular sightseeing opportunities in the Black Point Estate and Gardens, a gorgeous 1800s mansion built by the Chicago beer tycoon Conrad Seipp. You can glimpse more of the town's historic homes along the Lake Geneva Shore Path, which passes through several stunning houses with well-manicured lawns and landscapes.  
The best experiences in Lake Geneva are outdoors. If you don't mind a little boost of adrenaline, you can whizz through the forest for an unforgettable experience with Lake Geneva Ziplies & Adventures. Alternatively, kick back with a relaxed boat tour with the Lake Geneva Cruise Line to take in the scenery. Finally, don't forget to enjoy a luxurious stay at the Grand Geneva Resort & Spa, which offers world-class amenities like a full-service spa, golf courses, and horseback riding. 
Washington Island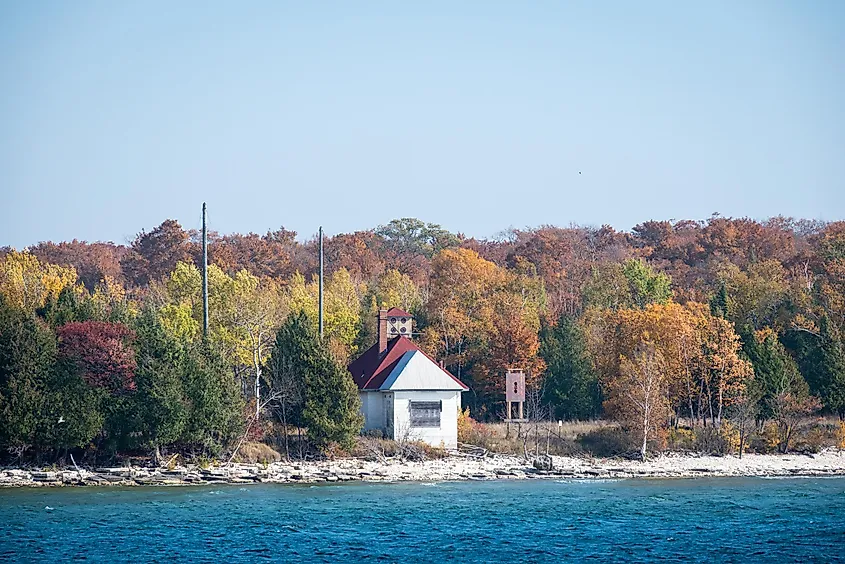 Washington Island's charisma comes from its scenic trails, green parks, and secluded beaches with a laid back vibe. The short ferry ride from Door County Peninsula to access the island is a unique experience aboard the Washington Island Ferry Line, and the scenes are dramatic where the Green Bay and Lake Michigan interact. This quaint community is known for hosting one of the largest lavender farms in the Midwest region. A Fragrant Isle Lavender Farm & Shop tour presents exciting insight into the delicate process of growing, harvesting, and producing lavender oil. 
One of the best sights on Washington Island is the Viking-styled church Washington Island Stavkirke. Besides its stunning architectural façade, it is an excellent way to discover the area's Scandinavian connection. Also, don't forget to explore the beautiful outdoor scenery at the Schoolhouse Beach Park and enjoy activities like swimming, rafting, and picnicking. For the ultimate outdoor experience, you can spend nights at the Washington Island Campground, surrounded by a sandy beach and lush nature. 
Ephraim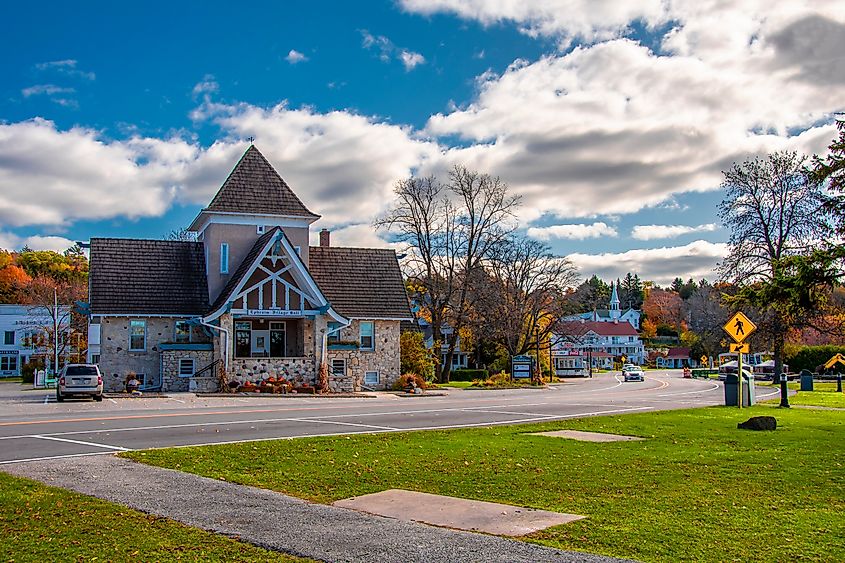 Despite a miniature footprint, this quiet village in Door County is home to over 30 historical sites, offering a snapshot of the area's rich past. The Ephraim Historical Foundation is a great start-off point if you want to explore Ephraim's past and schedule a tour of several historical gems in the town, such as the Goodleston Cabin Museum. One of the highlights in the village for nature enthusiasts is the Ephraim Preserve at Anderson, a quiet cluster of lovely wetlands, lush forests, and a dramatic escarpment. 
Elsewhere, you can take a relaxed trip on the water aboard an antique boat with Bella Sailing Cruise to soak in the scenery. Another great way to explore the town is to hop on the Door County Trolley for a scenic and knowledge-abundant ride traversing the top points of interest. Lastly, you will enjoy the accommodation experience at Edgewater Resort, which delights with unprecedented vistas of Green Bay's Eagle Harbor and is only 3 minutes from Peninsula State Park. 
Ashland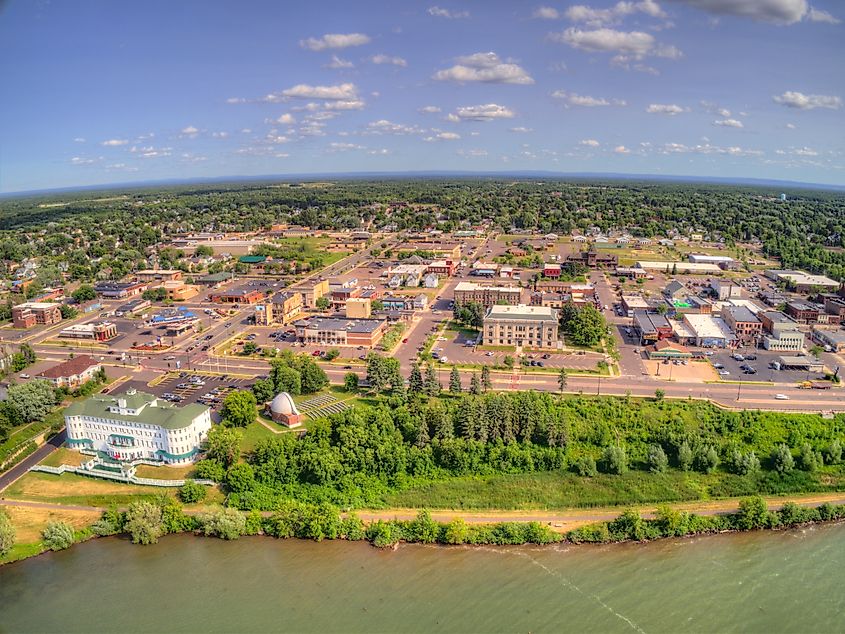 This port center on Lake Superior is one of the most historically significant small towns in Wisconsin. It was a prominent hub for French fur traders and harbors a wealth of Native American heritage, which can be explored inside the Ashland Historical Museum. The facility exhibits a vast collection of artifacts and houses a gift shop where you can hunt for cool souvenirs. If you like to spend time in open spaces, Prentice Park is a delightful urban oasis with an array of outdoor pursuits like camping, hiking, and wildlife watching. 
Ashland's town center has an idyllic vibe with brownstone streets and gorgeous architecture. It presents diverse attractions worth popping into, including the Bay Theater for a fun, family-friendly movie on a 3D screen. Finally, book a stay at the Quality Inn Ashland to enjoy a cozy stay with picturesque views of Chequamegon Bay. 
Columbus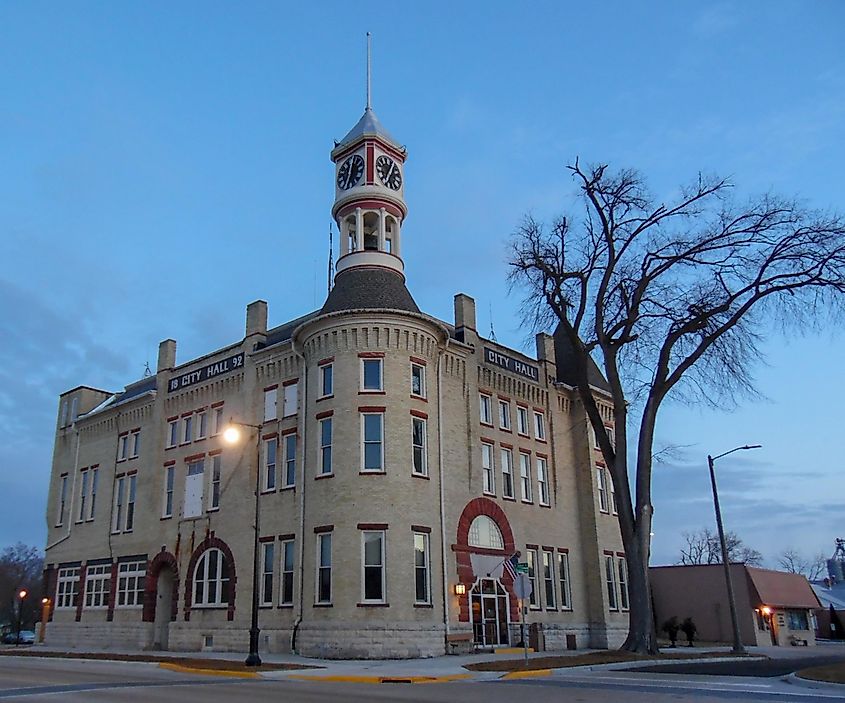 Scenic Columbus is a sweet escape from the hustle and bustle of Madison, about 40 minutes away. Its small population of just over 5,500 leaves enough room for outdoor explorers to make the most of lovely open spaces, such as Fireman's Park. This natural space is a popular hub for family activity, thanks to a playground, swing sets, and fishing opportunities. Another excellent location is Meister Park on Middleton Street, home to diverse recreational activities like baseball and soccer and a playground for kids. 
Downtown Columbus delights with history, culture, and plenty of appealing sights. It is an ideal spot for shoppers, and one of the town's highlights is Columbus Antique Mall, where you can find unique souvenirs and cool gifts. If you fancy whimsical B&Bs, you'll have a charming mix of options, including HA Whitney Inn. 
Sister Bay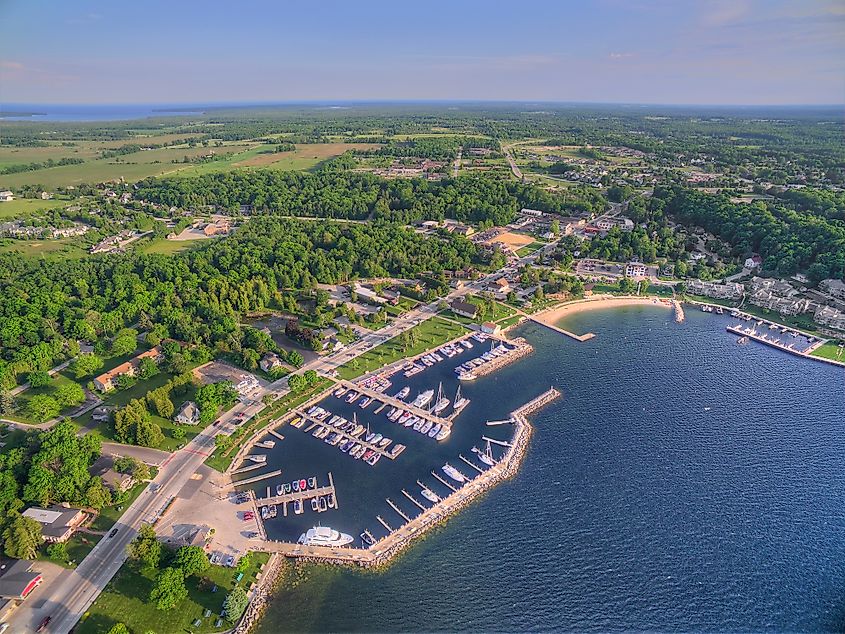 Sister Bay boasts one of the most picturesque waterfronts in Door County, making it an ideal destination for small-town weekend getaways in Wisconsin. This little village of just over 1,000 residents favors those who like to be on the water. One of the best experiences in town is offered by the Sister Bay Scenic Boat Tours, which organizes narrated trips traversing the area's beautiful islands, beaches, and bluffs. Sister Bay has a rich history well-preserved at the Sister Bay Historical Society through displays of restored buildings and 1800s artifacts and relics. 
Your visit to sister Bay won't be complete without stopping by the historic Al Johnson's Swedish Restaurant. This unique eatery has been serving delicious Swedish fare since 1949 and intrigues visitors with the grazing goats on its rooftop. Finally, you can find accommodation at the Scandinavian Lodge, a walking distance to Sister Bay Beach and Sister Bay Historical Society. 
Cambridge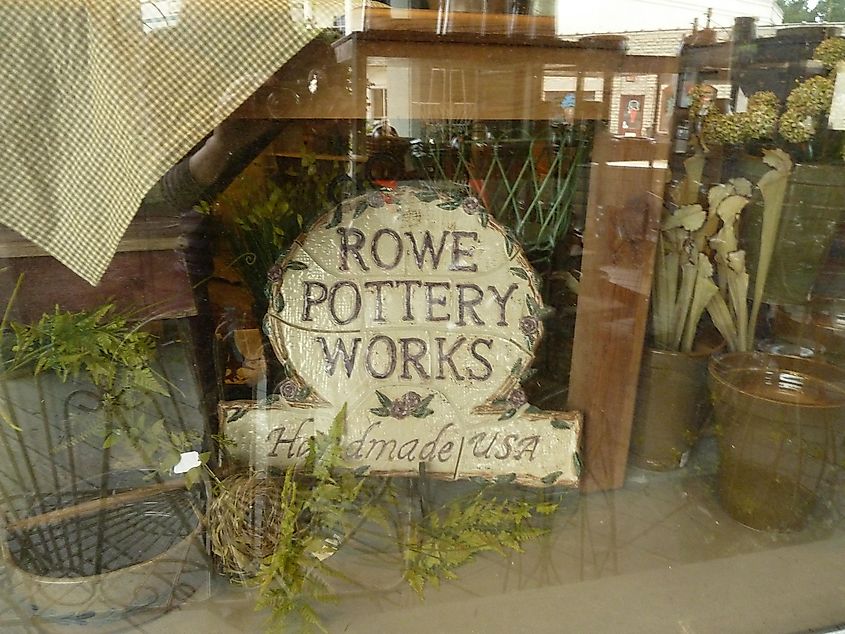 Cambridge is a tiny village in south-central Wisconsin surrounded by natural beauty. It is famous for pottery art, which took off locally in the 1980s, bringing the sleepy town national acclamation. You can witness the pottery scene along downtown Main Street in businesses like Rowe Pottery Works. This quaint outlet sells a superb selection of handmade pottery, ideal for souvenirs or gifts. While in town, you can head into the Keystone Grill for a sumptuous meal in a casual, family-friendly atmosphere. 
There are plenty of outdoor pursuits for adventurers in Cambridge. A perfect spot for this is the 422-acre CamRock County Park, which presents opportunities like hiking, mountain biking, cross-country skiing, and canoeing. If you enjoy a healthy, wholesome breakfast, remember to check into the Cambridge House Bed and Breakfast for a night's stay. 
Port Washington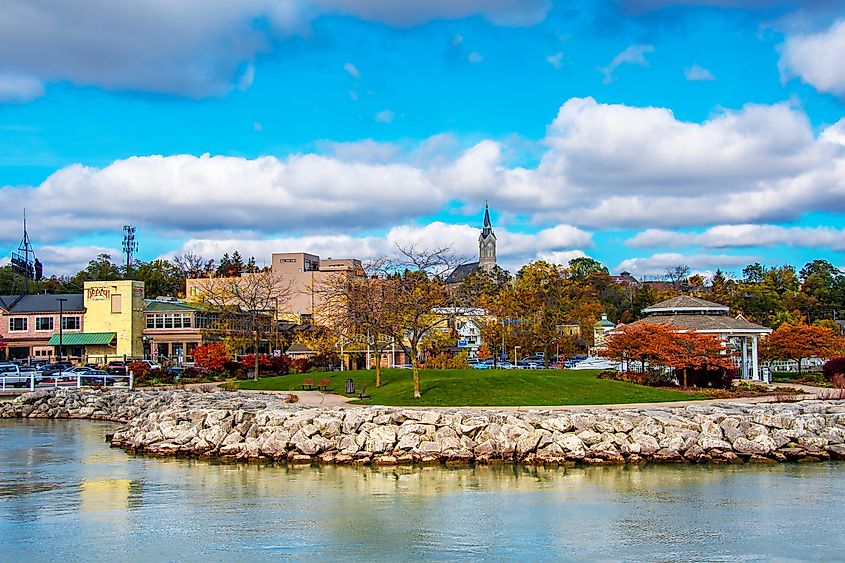 Port Washington is about half an hour from Milwaukee, making it an excellent Lake Michigan escape from the big city. The small town has a rich history and you can explore some of this past heritage at the Port Washington Historical Society 1860 Light Station, a 19th-century light station with medieval artifacts and relics. Nature lovers and birders will fancy the atmosphere of the Port Washington Avian Sanctuary, a lovely woodland space housing diverse bird species, including the American Tree Sparrows. 
Meanwhile, Port Washington South Beach Park is an excellent way to escape civilization and unwind or meditate. Conveniently, sometimes there is little to no cell reception in the area due to weather play, allowing for a needed break from your social media. If you want to wake up to the best sceneries in Port Washington, try booking accommodation at The Harborview. 
Baraboo
Baraboo's claim to fame is being the chosen winter home for the Ringling Brothers Circus in the early 1900s. You can find several influences of the Ringling Brothers when exploring the charming town in places like the AL Ringling Theater. This historic venue stages plays, concerts, and other live performances throughout the year. But beyond its circus heritage, this little town has diverse attractions, such as Devil's Lake State Park. It is an excellent spot with endless outdoor opportunities for hikers, anglers, campers, and kayakers. 
More outdoor adventures await at the sprawling Mirror Lake State Park, a 2,200-acre natural area with a beautiful lake, dense woods, dramatic cliffs, and scenic hiking trails. When feeling ravenous, you can head into the Broadway Diner for a luscious meal and your accommodation; the Best Western Baraboo Inn is a viable prospect if you don't want to dent your budget. 
Wrapping up
The small towns in Wisconsin have all the hallmarks of an unforgettable vacation experience. No matter your idea of fun, there is something to keep you entertained, from discovering historical gems and indulging in off-the-beaten-path adventures to sampling unique local cuisines. Whether visiting for a weekend or spending an entire week, the above towns expose you to the authentic charm of America's Dairyland.