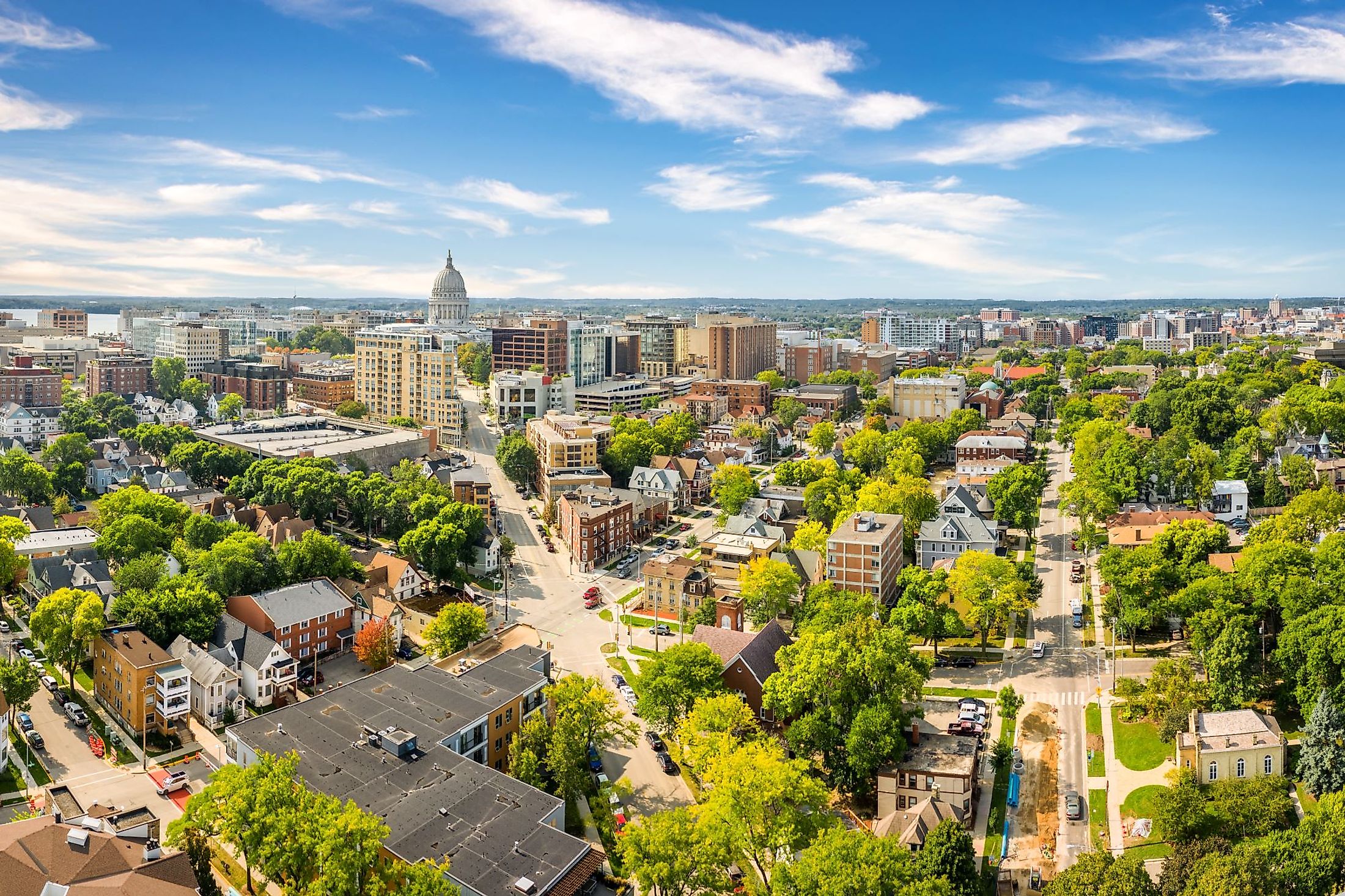 Madison, Capital Of Wisconsin
Madison is a large city situated in Dane County in the US State of Wisconsin. Located 124km to the west of Milwaukee, the city serves as the capital of Wisconsin. It covers a total area of 262.96 sq. km and has a population of 269,840. Madison is recognized as the city of four lakes: Lake Monona, Lake Mendota, Lake Waubesa, and Lake Kegonsa, despite having a fifth lake called Lake Wingra. It has a humid continental climate characterized by a significant variance in temperature. Madison is known to be the core of Wisconsin's intellectual life as it is home to the state's largest university campus (Wisconsin State University). It is also known for its dairy, lumber, and beer production.
Geography And Climate Of Madison
Part of Madison is located on an isthmus aptly named the Madison isthmus. The Madison isthmus serves as a link between Madison's western and eastern sides. It sits in between Lake Mendota and Lake Monona. Summers in Madison is hot and humid; winters are cold, snowy, and windy; and the weather is partly cloudy all year. The warm season in Madison lasts for approximately 3.9 months, from May 22 to September 18. During that period, the average daily temperature would be above 71°F. July tends to be the hottest month in Madison, with an average low of 14 °F and a high of 28°F. From November 30 to March 3, the cold season lasts 3.2 months, with an average daily temperature below 38°F. January is the coldest month in Madison, with an average low of 14°F and a high of 28°F.
Brief History Of Madison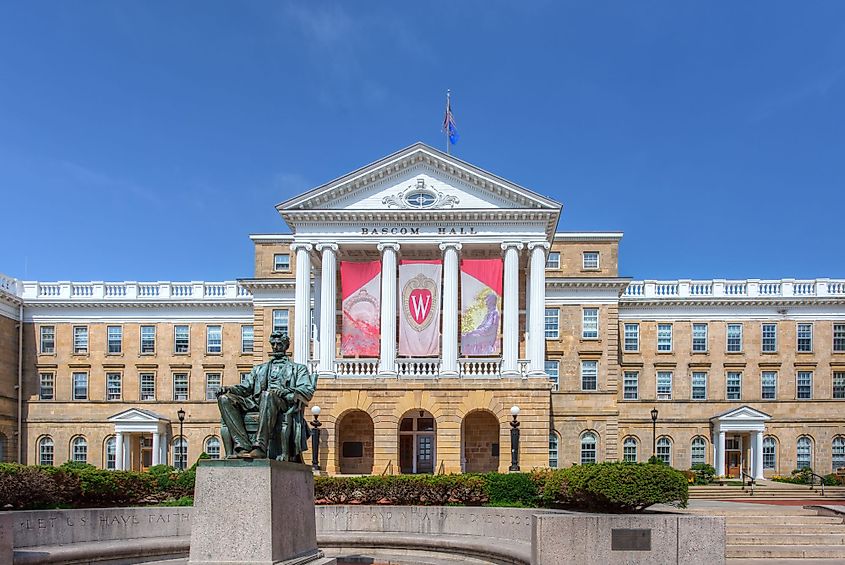 The Ho-Chunk nation or Winnebago tribe were some of the early inhabitants of Madison. The city was proposed by a former federal judge named James Dwayne Doty, who convinced the legislature to make Madison the capital of the territory of Wisconsin before there was even a settlement. Madison's strategic location between the territory's other developing districts was the basis for this proposition. The capital city wouldn't be incorporated even as a village for another nine years after construction started in 1837.
Population And Economy Of Madison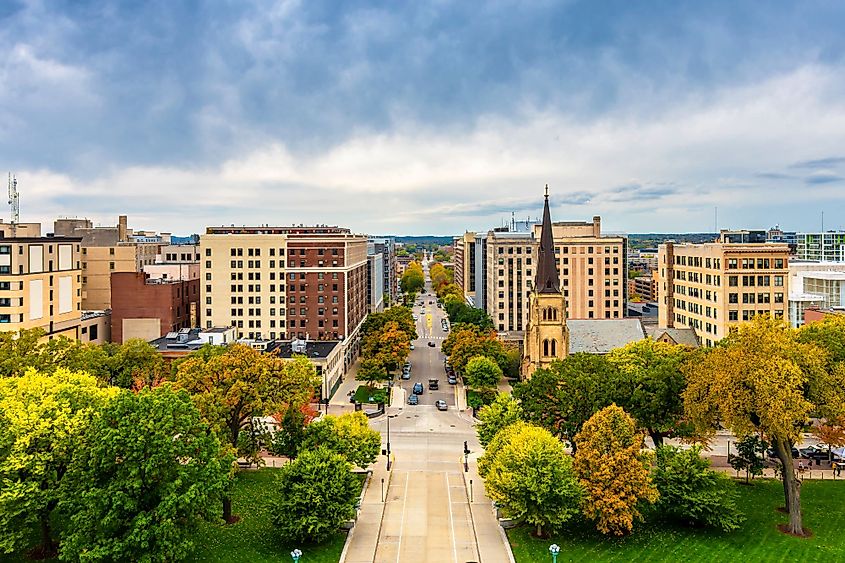 Madison has a population of 269,840 inhabitants as per the latest US Census. Of this population, 50.5% were female, and 49.5% were male. Regarding age distribution, 5% were under five years old, 16.1% were under 18 years old, and 12% were over 65 years old. The majority of the population's ethnicity was white (77.5%), whereas 6.6% were black or African American, 9.1% were Asian, 7.2% were Hispanic or Latino, 0.4% were Native Americans, and 5% identified as two or more races. According to the same census, 71.6% aged 16 years or older were in the civilian labor force. Of the 71.6%, 69.5% were female, and 29.5% were male. The percentage of those living in poverty was 16.4%. The median household income (2016-2020) was $67,565, and the per capita income for the past 12 months was $39,595.
Attractions In Madison
State Capitol Building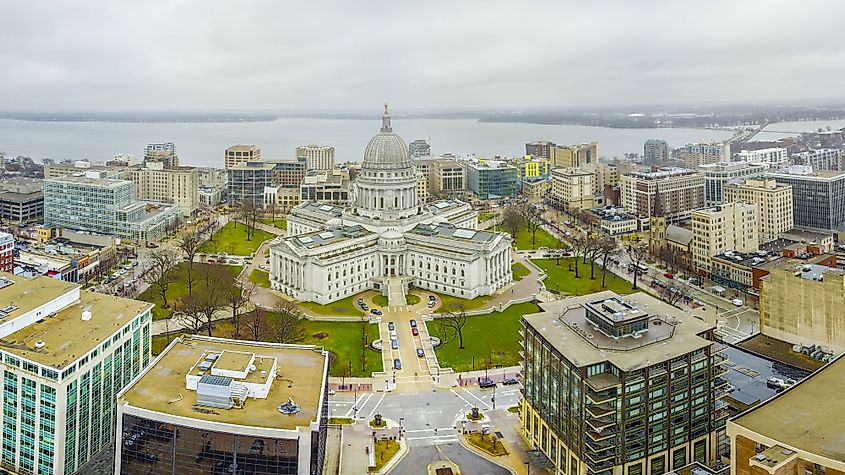 Built in 1917, and resting on an isthmus between the two lakes, Lake Monona and Lake Mendota, is the Wisconsin State Capitol. Standing more than 200 feet tall, the Capitol Building is an architectural masterpiece. It's made of 43 varieties of stone from around the world, hand-carved furniture, and exquisite glass mosaics. Visitors can experience the grandeur of the Capitol on a guided tour that explores the entire building.
Memorial Union Terrace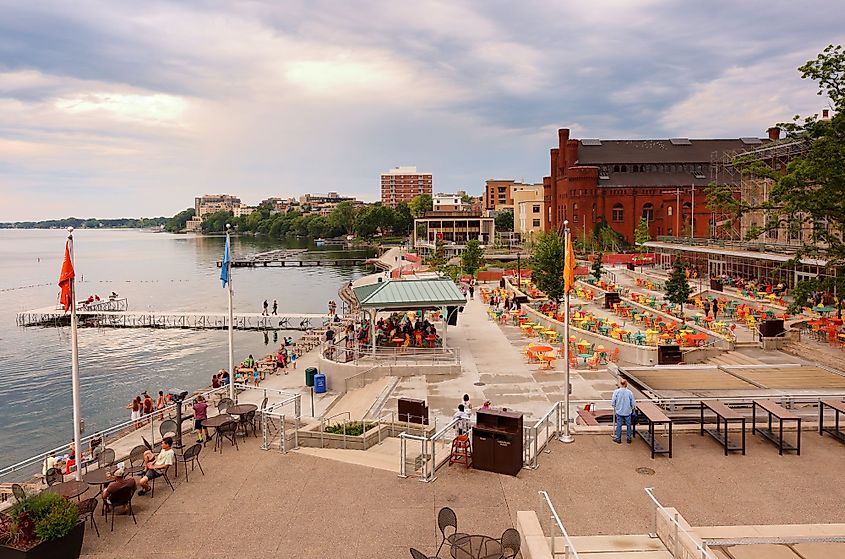 Situated on the University of Wisconsin's campus, the Memorial Union Terrace is known as one of the best spots in the city for people to hang out and relax. Even though entry to the terrace is restricted to union members, tourists can simply obtain a guest card to get in and attend any of the free activities hosted. Live music is played throughout the day to accompany one's picnic or meal from one of the many restaurants available. Moreover, during the summer, free movies are screened after dark.
Henry Villas Zoo
Opened in 1924, Henry Villas Zoo is owned by the city of Madison. The 28-acre zoo is a favorite among locals and visitors. It attracts close to a million visitors each year. The zoo is home to various animals from tropical, arctic, savannahs, plains, and other habitats. Some popular animals include Amur tigers, African lions, reticulated giraffes, red pandas, and alpacas.
The city of Madison is filled with beautiful and magical places to visit. A fun fact about Madison is that it's the 10th safest place to live in the US, making it a safe touristic spot for people interested in visiting it.