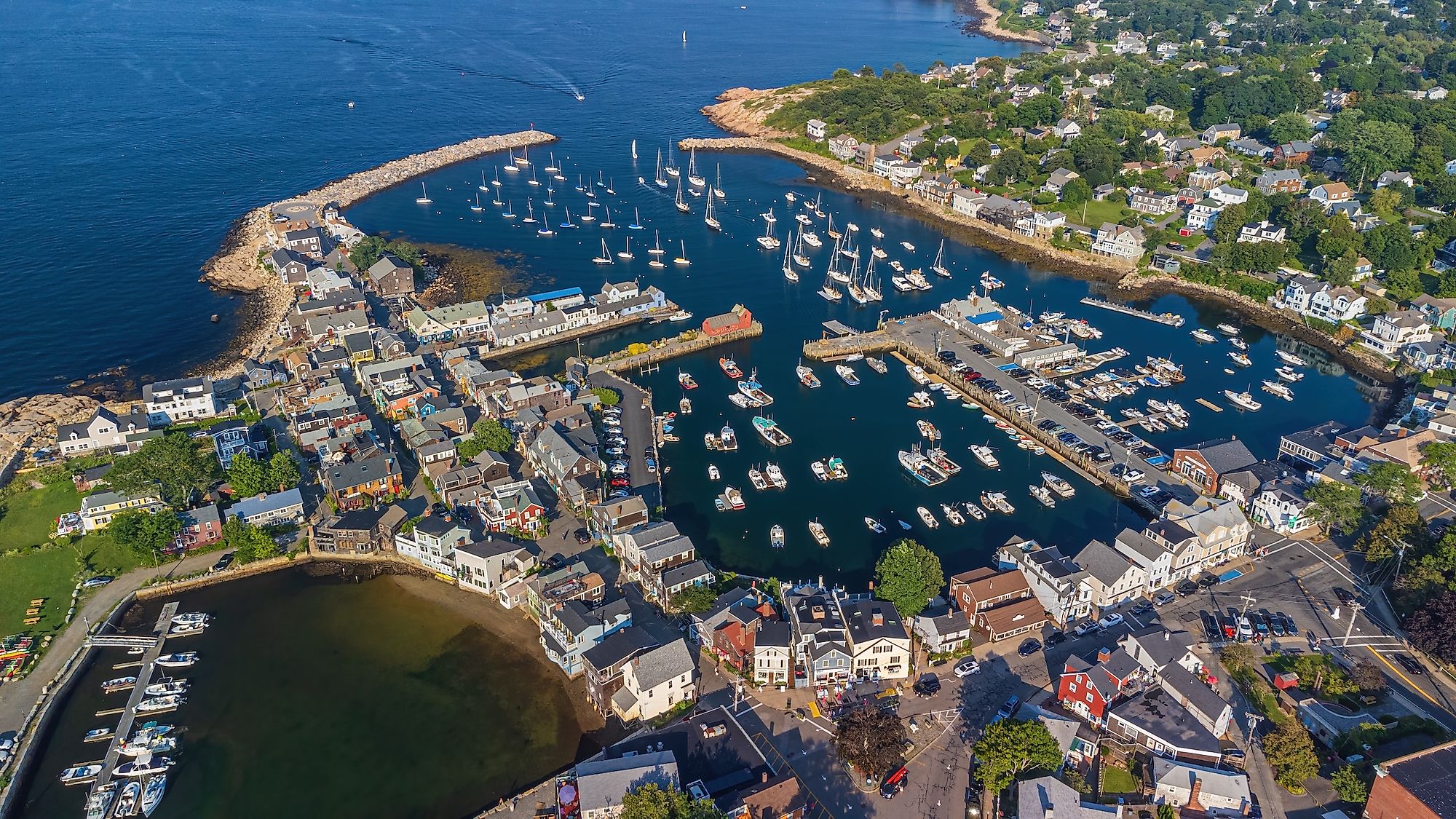 12 Small Towns In Massachusetts Were Ranked Among US Favorites
Whether you're looking for a fun place to plan a day trip or an exciting way to spend a few weeks, Massachusetts is the place to go. Massachusetts is one of the earliest colonies of the United States, with many historic buildings and important landmark sites that are well worth checking out. However, the many gorgeous small towns in this state aren't only filled with fascinating history, they're also modern culture hubs. With some of the best shopping centers, dining options, and dozens of local and state parks, these small towns have so much to enjoy. Hike in the woodlands and watch the local wildlife, or peruse the downtown shopping and meet the kind locals. Whatever you choose to do, you'll find it in Massachusetts. 
Agawam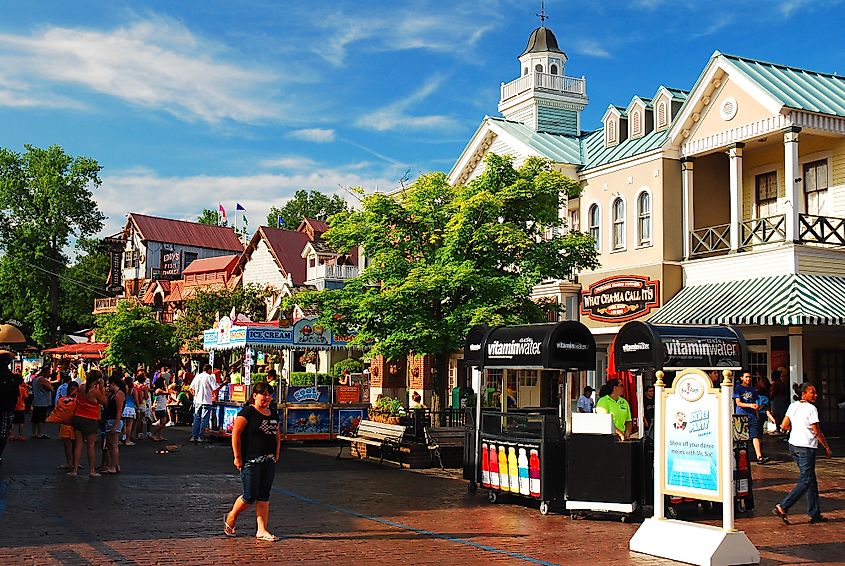 Agawam is one of the loveliest towns in Massachusetts, sitting on the border of Connecticut just about nine miles from Suffield. It traces its history back to 1636, with European settlers arriving and establishing a permanent residence. However, it wasn't officially incorporated until 1855 and is the first town in the continental U.S. to receive a five-digit zip code. 
It's the ideal place for history and nature lovers who want a break from the fast-paced society. Robinson State Park is an excellent place for a picnic and a stroll in the forest. It's especially popular for its rare varieties of dragonflies and turtles, among other small-town wildlife like birds, squirrels, and other East Coast creatures. This stunning park isn't far from Westfield River and Autumn Mist Farm. Autumn Mist Farm is a great place to take kids or visit solo, with great views of the local farm life and surrounding countryside. They also have an amazing restaurant that serves locally sourced and farm-raised beef.
Rockport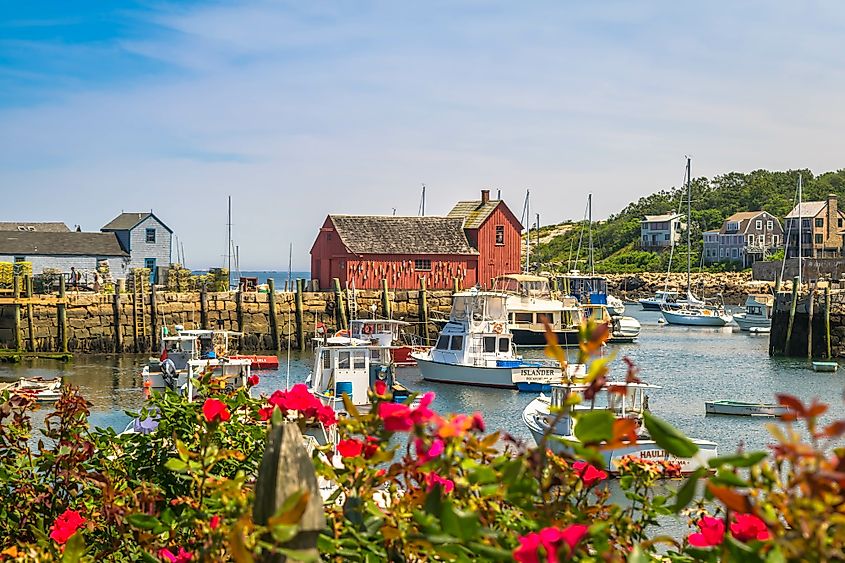 Rockport rests approximately three hours east of Agawam, not far from the shores of the Atlantic Ocean. This site was once home to the Agawam Indians, a tribe who called this land home for approximately 10,000 years. European settlers came to this site in the 1600s; however, it was later abandoned for about 100 years before re-establishment in the 1700s. 
This is a prime location for outdoor recreation and fine dining. Halibut Point in the north of town offers superb views of the surrounding woodlands and ocean. If you enjoy this area, consider booking a few nights at Emmerson Inn, a stunning hotel along the pristine Massachusetts coastline.  Finally, consider putting a day aside to visit Thatcher Island off the town's coast. Home to the Thatcher Island National Wildlife Refuge, it offers some of the region's most authentic and well-preserved views of nature.
Dedham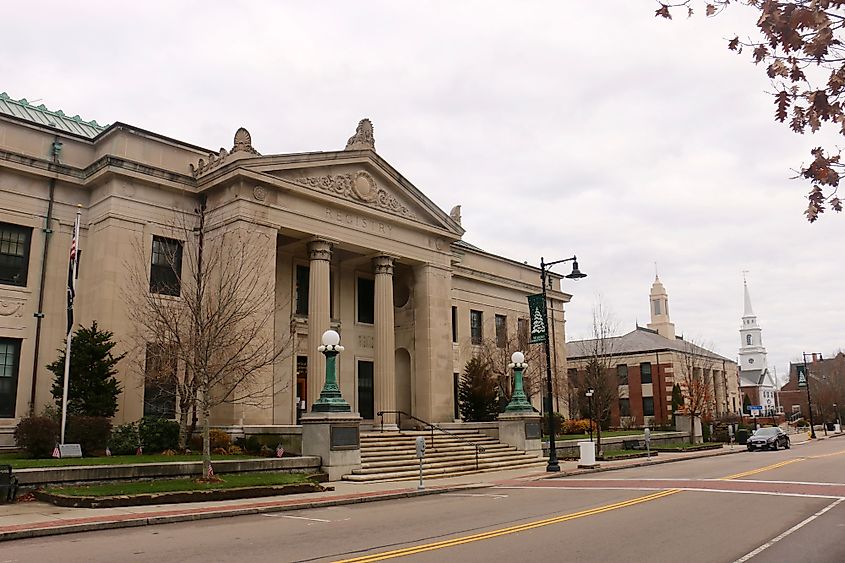 Dedham is approximately two hours southwest of Rockport, about 13 miles from Boston, Massachusetts's capital. Similar to Agawam and Rockport, Dedham's European history began in the early 1600s with the arrival of English colonists. Dedham was one of the earliest inland communities to serve as a buffer between Native tribes and the primary colony near the shore. 
Dedham is best known today for its blend of rustic antiquity and modern charm. Visitors should be sure to plan an entire day to visit the Fairbanks House near the town center. Not only is this charming timber home a generational house of over 200 years of Fairbanks children, but it's one of the oldest timber homes in America. Tourists should check out Wigwam Pond Area for some beautiful views of nature. This site isn't far from the gorgeous Endicott Estate. The Endicott Estate is a favorite location for weddings, large gatherings, and other social events, with a grand view of luxurious gardens on a pristine estate.
Dover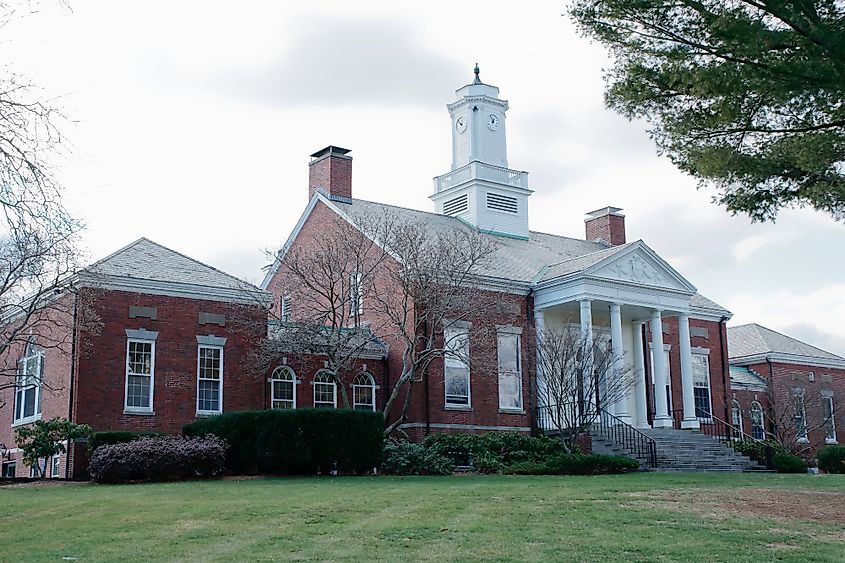 Dover is less than thirty minutes west of Dedham and rests next door to the Massachusetts Audubon's Broadmoor Wildlife Sanctuary. The Charles River runs in the city's northern regions, providing gorgeous woodland views and good fishing opportunities. Scott Conservation Land sits right along the river's edges and is great for sightseeing and hiking. 
This small town began as part of Dedham in the mid-1700s and has a diverse history. Reverand Benjamin Caryl was the town's first minister, with the first meetinghouse built in 1754. Stop by the Sawin Memorial Building and Museum to learn more about this town's unique and ancient history and see a well-preserved turn-of-the-century home. The Noanet Woodlands is another must-see area of Dover, with some of the best recreational and outdoor spaces. The Noanet Brook and Reserve Pond are breathtaking, with sky and landscape views from Noanet Woods Lookout.
Attleboro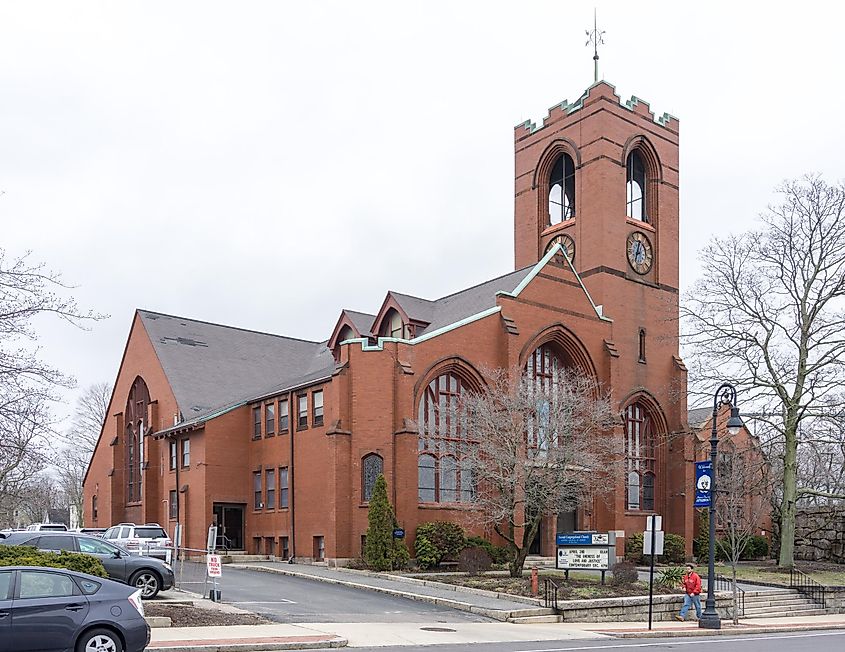 Attleboro Township sits a few miles south of Dover, close to the border of Rhode Island and Providence. Its history goes back more than 350 years, beginning in 1634, with its official incorporation starting in 1694. However, it was initially part of Rhode Island and later became an official town of Massachusetts. 
Some notable nature scenes in town include Manchester Pond and Dodgeville Pond. These splendid lakes are great for fishing and hiking and provide great views of the forests and fields. However, there's plenty to experience and see at the local Capron Park Zoo. Visit the National Shrine of Our Lady of La Sallette to see one of the town's most notable religious sites. It is an especially gorgeous place to visit during the Christmas season, with the beautiful festival of lights nearby. 
Newburyport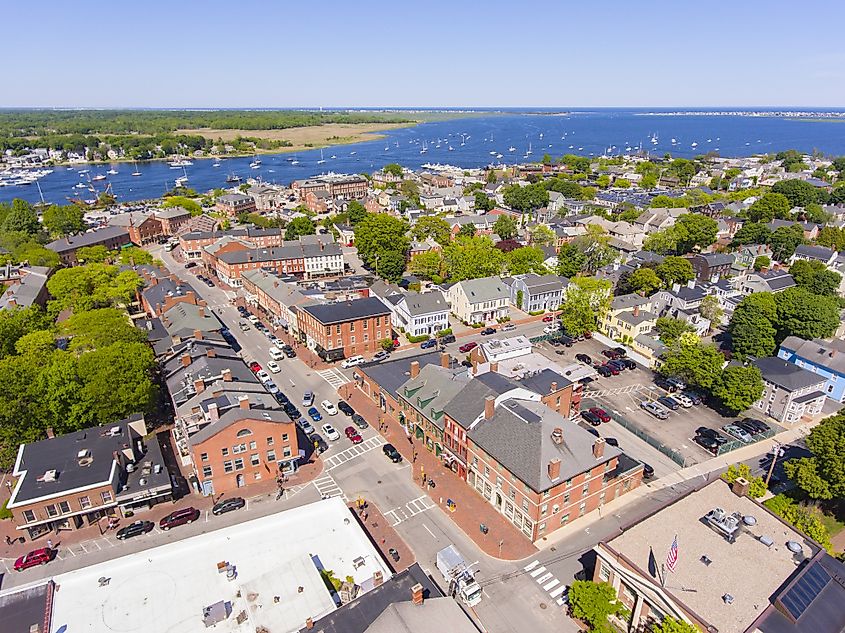 Approximately two hours north of Attleboro is the historically significant city of Newburyport. The Penacook Native Tribe first inhabited this lovely neighborhood and was later settled by the Eglish in the early 1600s. The town was the site of several notable early structures, including the meetinghouse on Curzon Mill Road and the layout of Fish Street, which was later named State Street. 
Maudslay State Park in the eastern portion of town is a must-see. The beautifully manicured lawns and tree-lined pathways are stunning and make for ideal biking paths. If you're a nature lover, you should also visit the Massachusetts Audobon Society's Joppa Flats Education Center. Joppa Flats Education Center hosts several events year-round, so keep an eye on their website calendar for exciting experiences. Or, drop by and enjoy the sights of nature. After enjoying the sights of town, get a bite to eat at Michael's Harborside Restaurant and Bar for some refreshments. 
Adams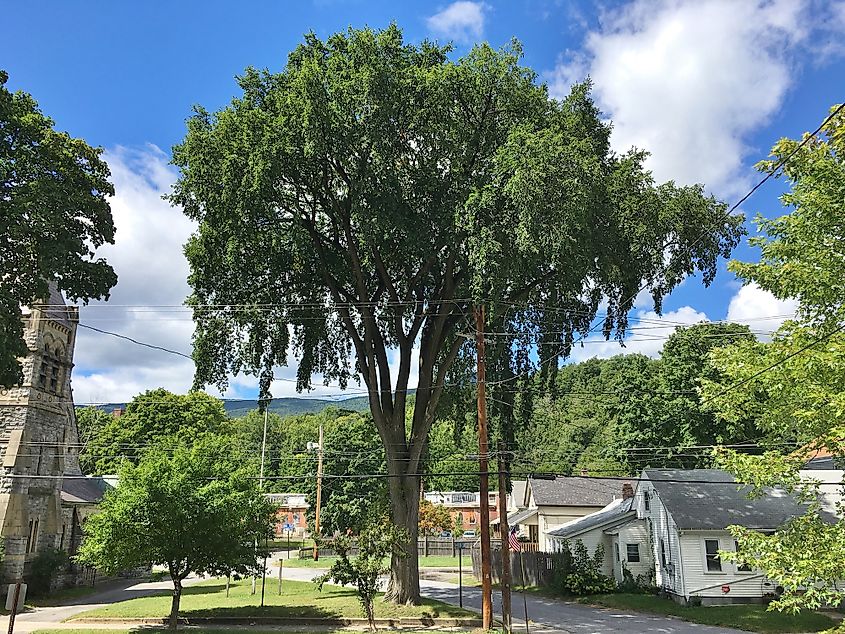 Adams is one of the most stunning towns in Berkshire County, situated approximately three hours west of Newburyport. It is the birthplace of several integral characters of American history, including Samuel Adams (the town's namesake) and Susan B. Anthony. Many historical sites honor these figures, including the Susan B. Anthony Birthplace Museum and the Adams Visitors Center.  
If you want to understand the city's founding better, visit the Quaker Meeting House. Originally built in 1782, this amazing historic site rests right alongside the Maple Street Cemetary and the town's center. Although, Adams isn't just the ideal place for history and culture lovers. Adams has over 50 miles of outdoor trails and many splendid recreational areas. Check out Glen Meadow Loop and the nearby Peck's Falls for beautiful views of the countryside and woodlands. If you get hungry, there's plenty of fine dining to choose from downtown, like Shire Donuts along the Hoosic River. 
Great Barrington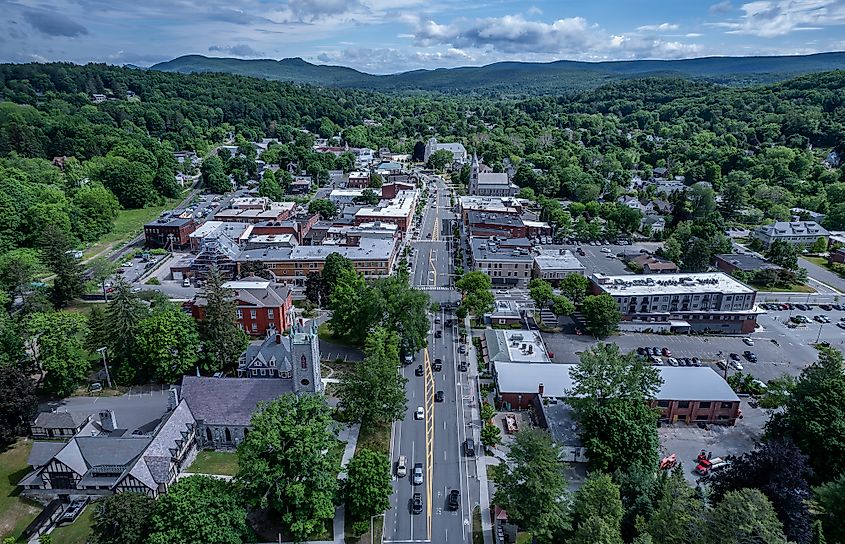 Great Barrington is another gorgeous township in Berkshire County, about an hour south of Adams. Settlers came to Great Barrington in 1726, with its official incorporation dating back to 1761. The city was an essential supporter of the U.S. Revolution, and much of the town exhibits this historical significance today. 
While Great Barrington is best known for its old sites and natural splendor, it has grown in recent years with the arrival of wealthy investors. Therefore, there's plenty to keep tourists happy in the downtown region if you enjoy a night on the town shopping and dining at places like Bogies, a delicious restaurant and pub. 
Although, if you want to check out the stunning landscape and nature preserves, visit East Mountain State Park. Just south of the main center of the park is the Tom Leonard Lean-To Appalachian Trail, which is perfect for the adventurous spirit seeking an escape to the forest. Ski Butternut is also close by and offers a fun and exciting time skiing and exploring the snowy slopes. 
Orange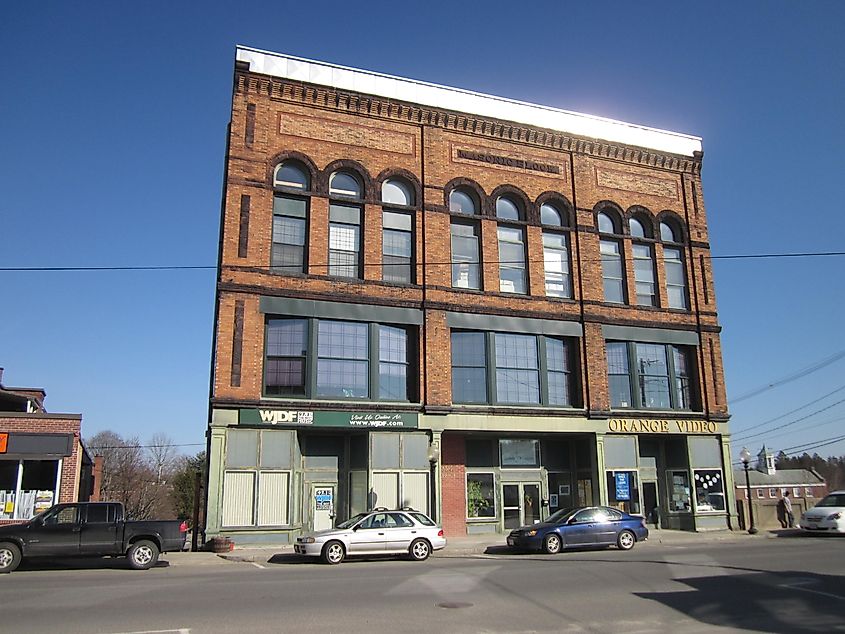 About two hours northeast of Great Barrington in Franklin County is the town of Orange. Orange traces its history to the 1730s with the construction of roadways linking two prominent regions of the day. The roadways attracted settlers, with many small shops and homesteads built along the path. However, the town wasn't incorporated until the 1780s. 
Orange is best known for its well-preserved woodlands and reserves, with several nature reserves just outside of town. Tully Mountain Wildlife Management Area and Trail is a must-see mountain view in the north of town. It's not far from Tully Lake, which sits just outside the city's border. If you plan to visit in late September, drop by the North Quabbin Garlic and Arts Festival on October 1st. The amazing festival began 25 years ago and strives to celebrate the local culture and community. 
Erving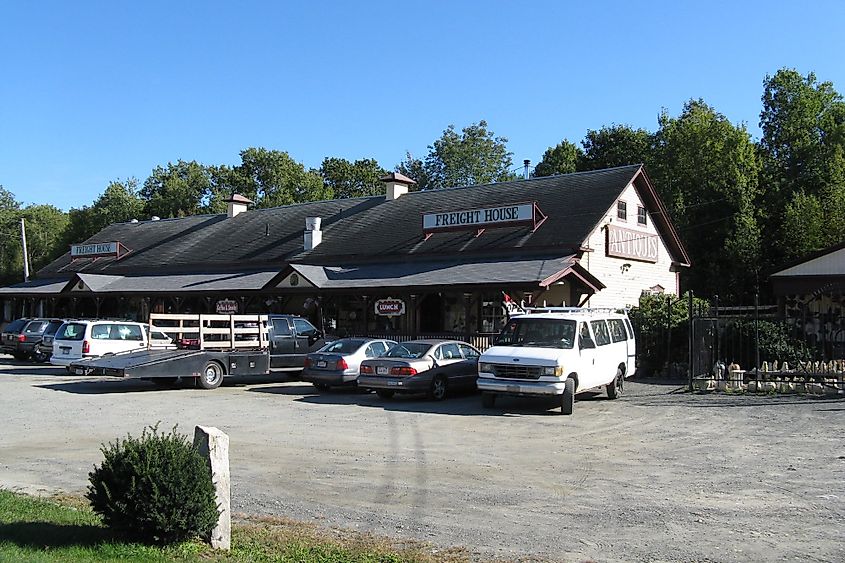 Just ten minutes west of Orange Township is the small town of Erving in Franklin County. Erving was the last incorporated town in the county, with its official incorporation dating back to the mid-1800s. However, European history in the area dates back to the 1750s and a wealthy landowner named John Erving. 
Erving's Fall Festival takes place on September 23rd, 2023, and marks one of the loveliest celebrations in town. They offer games, a beer garden, and a lovely bonfire. This is the time to visit if you want to meet people in town and celebrate their local community. Although, there's still plenty to do year-round, so don't feel limited to this time frame. Northfield Mountain Reservoir is a gorgeous body of water in town that is perfect for fishing and hiking. Hermit Lookout and Erving State Forest are close by and afford some of the region's best views. 
Charlemont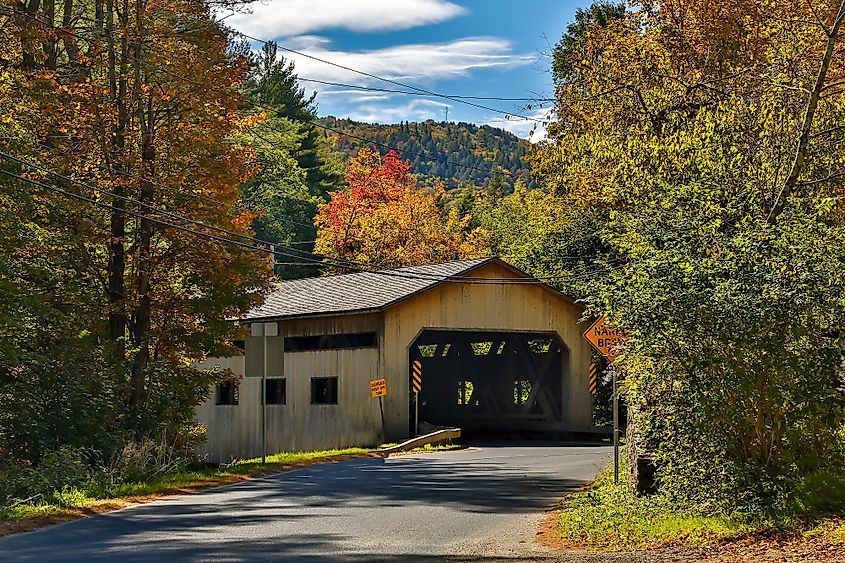 Approximately an hour west of Orange is Charlemont, a rustic, hillside town in Franklin County. Charlemont dates back to the 1700s, with Captain Mosses Rice and his son being the earliest European settlers to the area. Dozens of homes and buildings are historically significant in town, and the community works to preserve their early history. 
Blue Heron Farm is a fantastic day trip in the north of town. They offer horse riding on their 130-acre farm that dates back to 1797. However, visit Berkshire East Mountain Resort if you enjoy a bold adventure. The resort is the perfect destination in the summer and winter since it offers mountain biking and snowboarding. The resort is home to one of the longest mountain coasters in the world and a popular destination for weddings. Skiing is a popular pastime in the area, with many of the town's earliest ski resorts dating back to the 1930s. If you get hungry, check out the on-site restaurant and other amenities! 
Williamsburg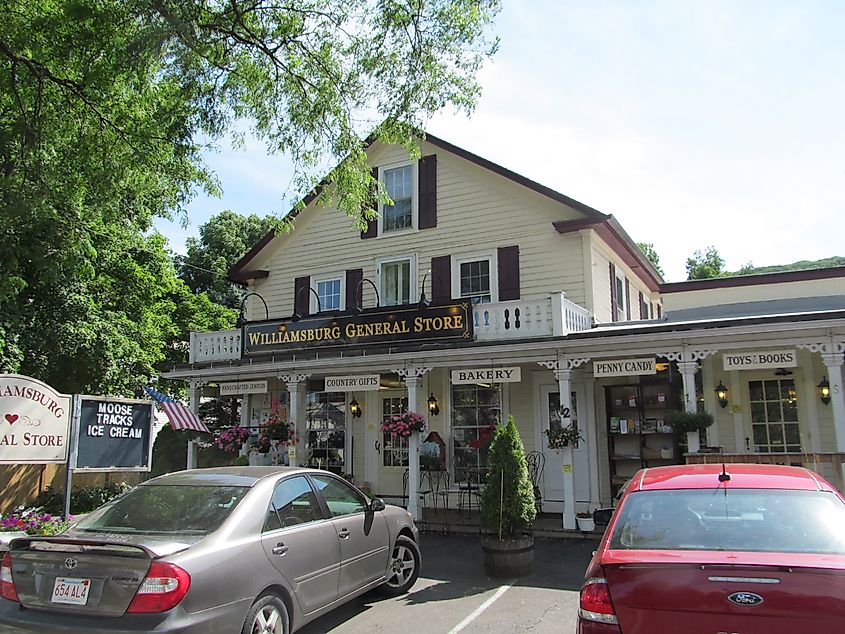 Williamsburg sits approximately a half hour south of Charlemont and is the last stop on the Pioneer Valley bus system. Settlers came to the region in the 1700s and were primarily farmers. Much of the early woodlands were cut down during this period to accommodate the growing agrarian sector of the economy. 
The Graves Farm Wildlife Sanctuary is an old site dating back 125 years of history in the area. They host several events and programs throughout the year, so be sure to check the website before you visit. Their stunning trails are also worth exploring, with Nonnie Day Brook Trail being the perfect path for beginners. Graves Farm Wildlife Sanctuary is close to the Williamsburg Center Historic District. After exploring the town, get a bite to eat at Bread Euphoria. They offer freshly baked pastries, pizzas, and more made with the best ingredients. 
Traveling through Massachusetts gives guests an authentic glimpse into the past. As one of the earliest English colonies and a vital part of the American Revolution, visiting Massachusetts is an exciting and educational trip. It also offers a spectacular mix of coastal communities with beautiful shorelines and majestic wilderness locations with mountain views. Many of these small communities have local libraries, which are a wealth of valuable information about the region's past and current affairs. Always ensure to drop by the many local cafes and bakeries to try the best the towns have to offer. And, get a drink at a local pub and get to know the people who make these places their home.