Are you looking for a weekend escape from the hustle and bustle of city life? If so, then Massachusetts is an ideal destination. With its captivating history, stunning coastline, quaint small towns, and hidden gems waiting to discover, Massachusetts has something for all kinds of travelers. Whether you are looking to whale watch or explore hiking trails; this beautiful state offers plenty of options for your next getaway.
Discover the nine best small towns in Massachusetts that guarantee to provide you with charming coastal experiences like feasting on fresh seafood, exploring antique shops, and more! So, pack your bags and explore these fantastic mini-getaways nestled away in New England!
Great Barrington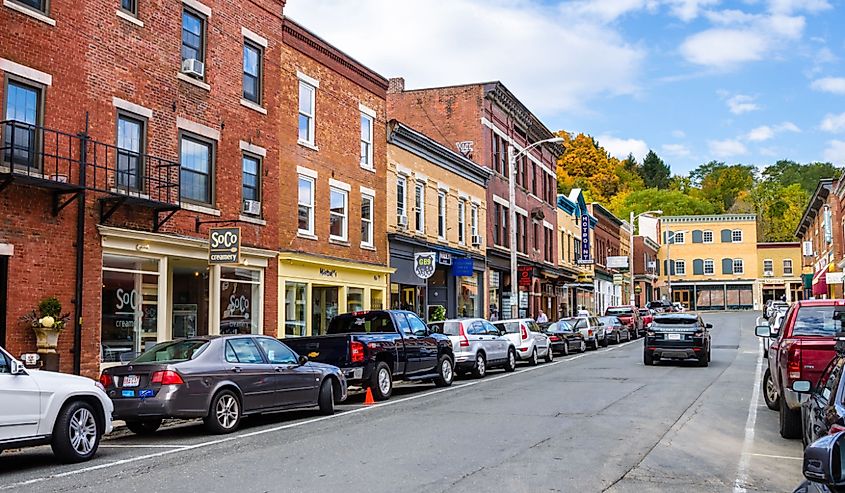 Great Barrington is a quaint town that offers a unique combination of beautiful natural scenery, vibrant arts culture, and many recreational opportunities. For hikers, Great Barrington has amazing trails such as Monument Mountain and Bash Bish Falls. Monument Mountain provides stunning views while Bash Bish Falls offers cascading waterfalls that plunge into a deep pool below. The trails are well-maintained with plenty of foliage to explore along the way.
You do not want to miss the vibrant art scene in Great Barrington either. There are numerous galleries throughout town where visitors can browse local artwork or discover hidden gems from around the world. Music lovers will also enjoy the Mahaiwe Performing Arts Center, which hosts frequent concerts and special events throughout the year. No visit would be complete without sampling some of the delicious local cuisine available from various restaurants throughout town.
Westport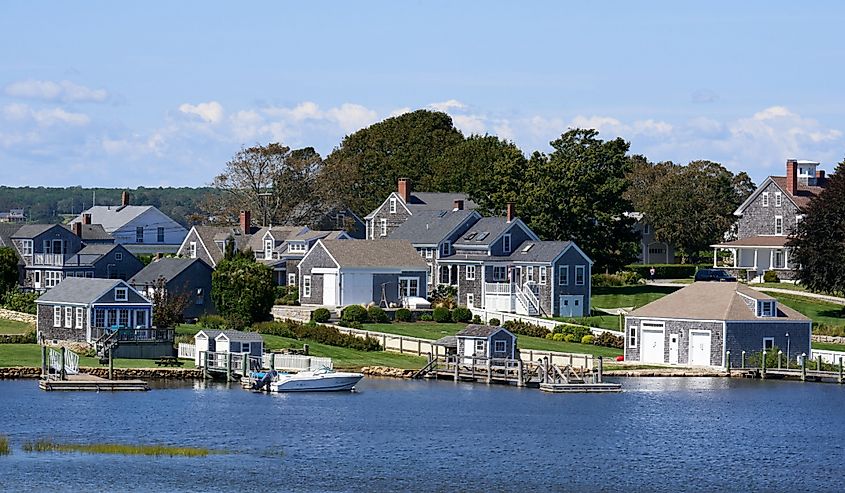 Westport is an idyllic beach town located on the south coast of Massachusetts. Its stunning white sand beaches, an abundance of art galleries, and historic sites make it a perfect destination for anyone looking to escape the hustle of everyday life. The town offers beautiful views of Buzzards Bay from its many beaches, such as Horseneck Beach State Reservation, East Beach, and West Island Beach. These beaches provide ample opportunities for sunbathing and swimming.
Besides its stunning beaches, Westport also has plenty to offer in terms of cultural attractions. For art lovers, there are numerous galleries showcasing the work of local artists. Meanwhile, for those interested in history, Westport Point Historic District is a must-see. This area features preserved historic homes dating back to the 1700s.
When it comes to dining out, Westport has something for everyone. From seafood restaurants to cozy cafes, there is plenty to choose from when it comes to satisfying your hunger. There are also many shops and boutiques along Main Street offering unique souvenirs and gifts that you will not find anywhere else.
Brewster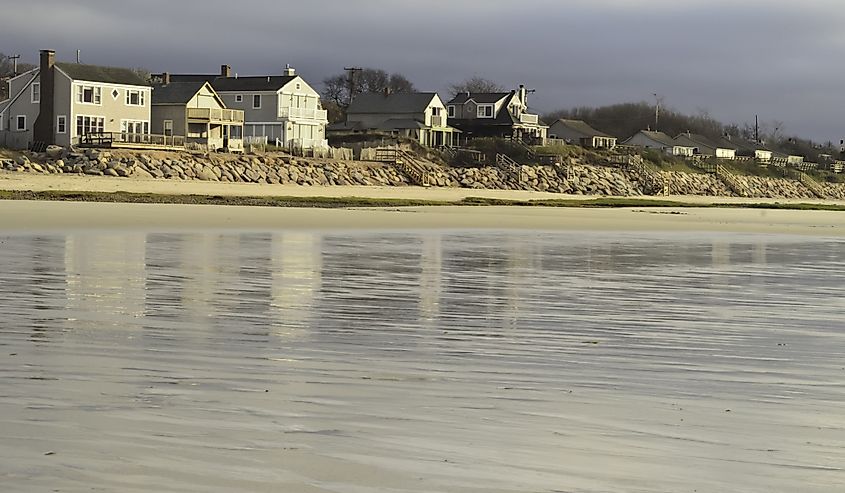 Brewster is a small but vibrant town located on the northern edge of Cape Cod. With its stunning ocean views, laid-back atmosphere, and wide array of attractions, it is no wonder why this charming town has become an increasingly popular tourist destination. For those looking to explore the natural beauty of New England, Brewster offers some fantastic outdoor activities. From hiking trails at Nickerson State Park to exploring nearby National Seashore beaches, visitors will find plenty to enjoy here.
The town itself is full of character and features a variety of art galleries and restaurants catering to every taste. Visitors can stroll along the waterfront and visit one of the many local shops or take a guided tour through the historic downtown area. Brewster is also home to several museums, including the Cape Cod Museum of Natural History and the Brewster Historical Society, which offer great insight into the town's history.
Provincetown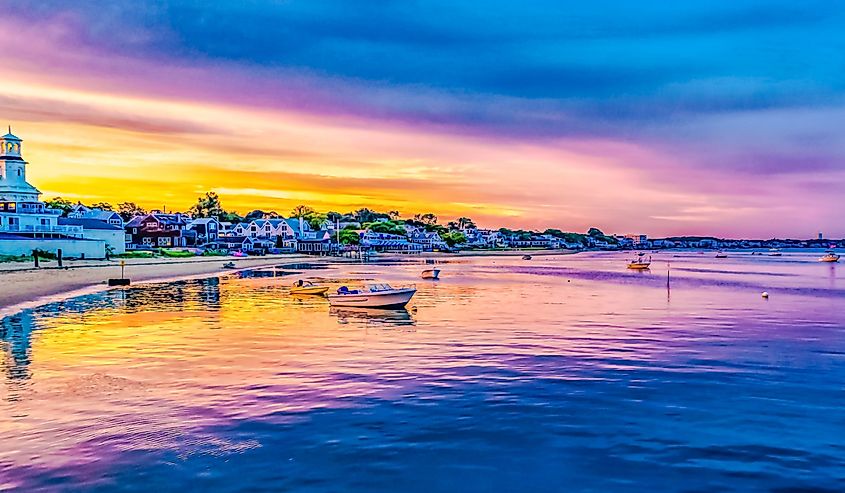 Provincetown, located at the tip of Cape Cod, is a town rich in culture and art. The town has been home to many notable artists over the years and provides visitors with plenty of opportunities to take in its creative energy. From its vibrant galleries to the Provincetown Theater, there is something for everyone to enjoy. For those looking to experience culture and art at its finest, Provincetown is the perfect destination. Visitors can explore one of its many galleries which feature works from local and international artists. There are also many theaters showcasing plays, musicals, comedy shows, and more.
Whether you are looking for a cultural experience or just relaxing on the beach, Provincetown has something for everyone. Its beautiful beaches are great for swimming, surfing, or simply soaking up some sun. During the summer months, there is always something going on, from outdoor concerts and street performances to festivals celebrating art in all forms. For nightlife lovers, there is no shortage of bars and clubs to keep you entertained until the early morning hours.
Lenox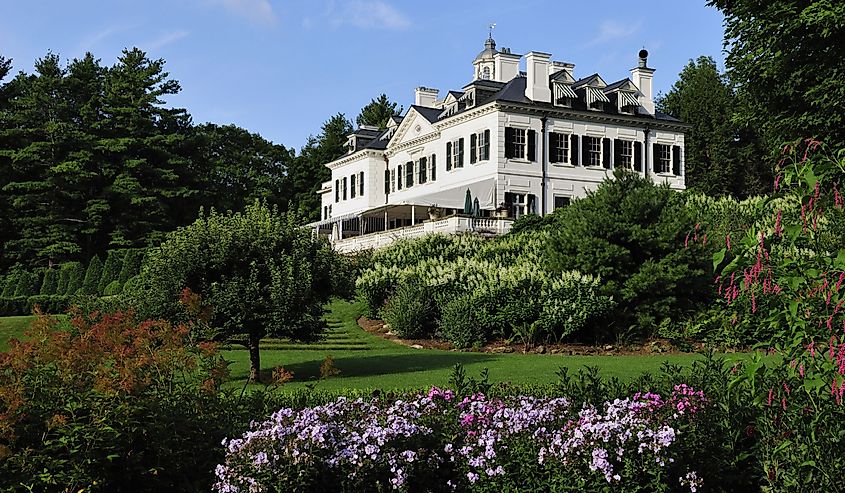 Lenox is the perfect destination for history buffs and those who love exploring antique locations. Located in the beautiful Berkshires, Lenox offers visitors a plethora of interesting historic sites to explore. The most popular attraction in town is Edith Wharton's The Mount estate. This grand home was once owned by Pulitzer Prize-winning author Edith Wharton and has been preserved as a testament to her life and works. Visitors can take guided tours of the house or enjoy walking through its lush gardens.
The nearby Lenox Library is another must-see spot for history lovers. Founded in 1874, today it houses a collection of rare books and manuscripts from the 18th and 19th centuries. If you want to experience a bit of Lenox's past while still enjoying modern comforts, check out the Blantyre hotel. This luxurious resort offers spectacular views and fine cuisine.
Stockbridge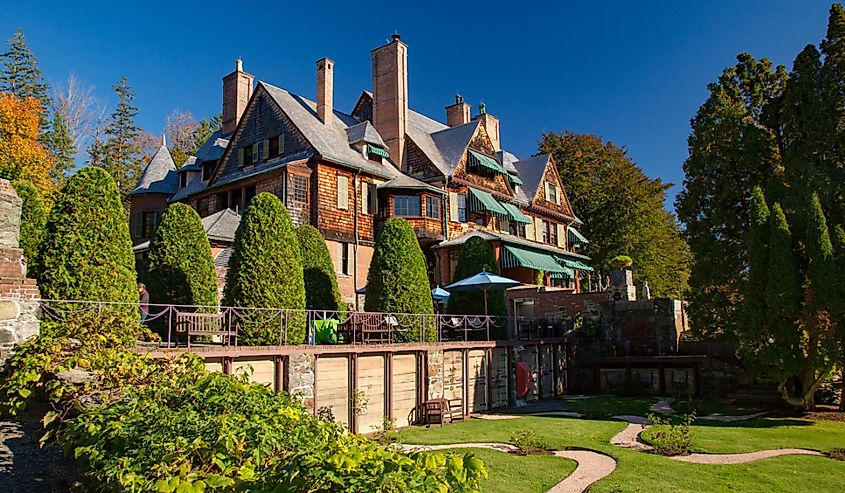 Stockbridge is a popular small town located in the beautiful Berkshires. The town is well known for its Norman Rockwell Museum, featuring some of his most famous artwork, as well as its stunning covered bridges and winding roads. Many visitors come to Stockbridge each year to take in the picturesque sights available around town or simply wander through the charming streets and shops.
For those looking to experience more of what Stockbridge has to offer, there are several restaurants offering tantalizing dishes made from local ingredients. From traditional American favorites like burgers and cheesesteaks to delicious Italian fare, there is something for everyone's taste buds in Stockbridge. At night, Stockbridge comes alive with its vibrant bar scene. Local pubs offer some of the best beer and spirits around, while The Foundry open-mic comedy nights provide visitors with plenty of entertainment.
Manchester-By-The-Sea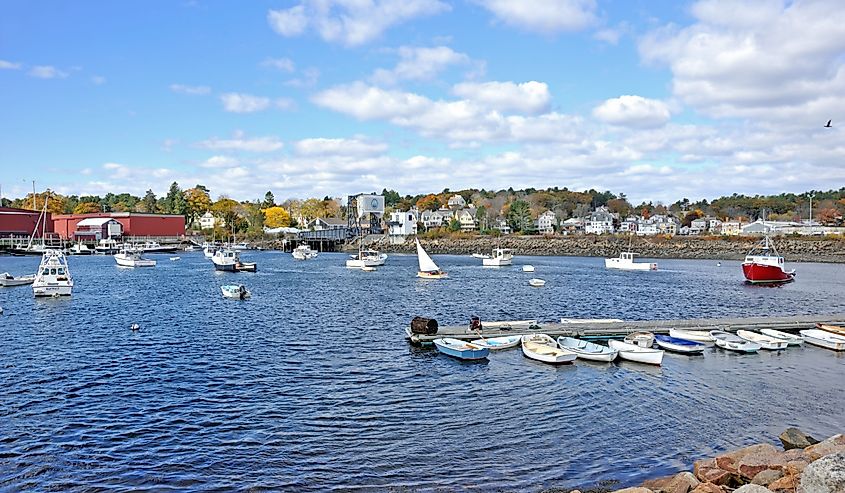 Manchester-By-The-Sea is a hidden gem on the Massachusetts coast. It offers an idyllic escape from everyday life with its stunning natural beauty. From winding roads lined with towering trees to crashing waves against the shoreline, it is no wonder why this seaside town has been attracting visitors for generations. The beaches in Manchester-By-The-Sea are especially alluring, offering something special during any season. In the summer months, locals and tourists alike flock to its many beaches, like Singing Beach, for swimming, sunbathing, and other outdoor activities.
If you are looking to explore the area further, Manchester-By-The-Sea offers many great outdoor activities like kayaking, fishing, and hiking. You can get out on the water with rental kayaks from one of the local outfitters or take a leisurely stroll through town admiring its colonial charm and architecture. At night, head over to Cala's for some delicious seafood dishes made with locally sourced ingredients.
Rockport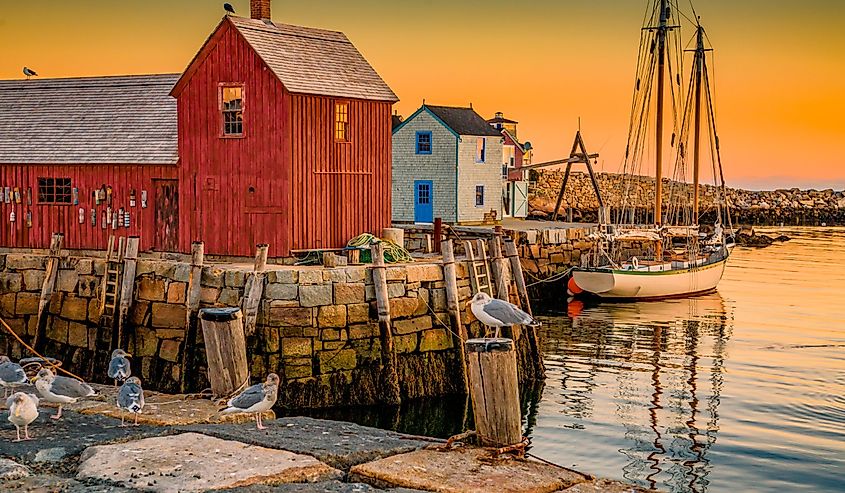 Rockport is the ideal destination for those seeking miles of sandy beaches and stunning coastal views. Located in Essex County, the picturesque town is at the tip of a peninsula and offers some of the most breathtaking panoramas in New England. Visitors can spend their days strolling along its many gorgeous beaches or exploring Rockport's charming downtown area, which boasts antique stores, art galleries, cozy cafes, and delicious seafood restaurants.
With its stunning natural surroundings, there are several historical sites around town with Halibut Point State Park featuring ancient granite quarries. For something more adventurous, hop on a boat and take a whale-watching tour for an up-close look at some of the area's majestic creatures.
Rockport is also known for its vibrant art scene, with plenty of galleries and studios to explore. You can find works from local and international artists scattered throughout the town. A popular gallery in Rockport is The Rockport Art Association & Museum. There are also plenty of events put on by the town itself, such as the annual Rockport Art Festival that highlights the best in local talent.
Newburyport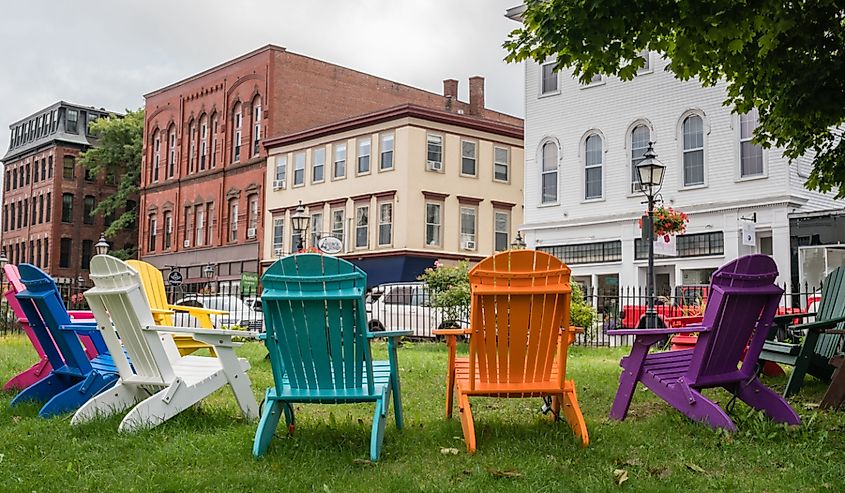 Newburyport is a beautiful and historic seaport town located along Massachusetts' north shore. Visitors can explore the picturesque harborfront, lined with an array of shops and restaurants that offer something for everyone. The town also has several museums to visit, such as the Custom House Maritime Museum, which offers an insight into local history and culture.
Visitors can take part in various outdoor activities around Newburyport like kayaking or whale-watching tours provided by local companies. There are also plenty of other attractions in Newburyport, like the Newburyport Farmers' Market. Here, visitors can buy local produce and handmade items from local suppliers.
The towns of Massachusetts present unique and exciting experiences for any kind of traveler. From rolling countryside to bustling cities, each destination offers something special. With activities like whale watching, art galleries, and local dining for every occasion, soaking up the best of the Bay State can be a truly exciting journey. Whether you are looking for a one-weekend getaway or a full-fledged vacation, consider one of these beautiful Massachusetts towns.