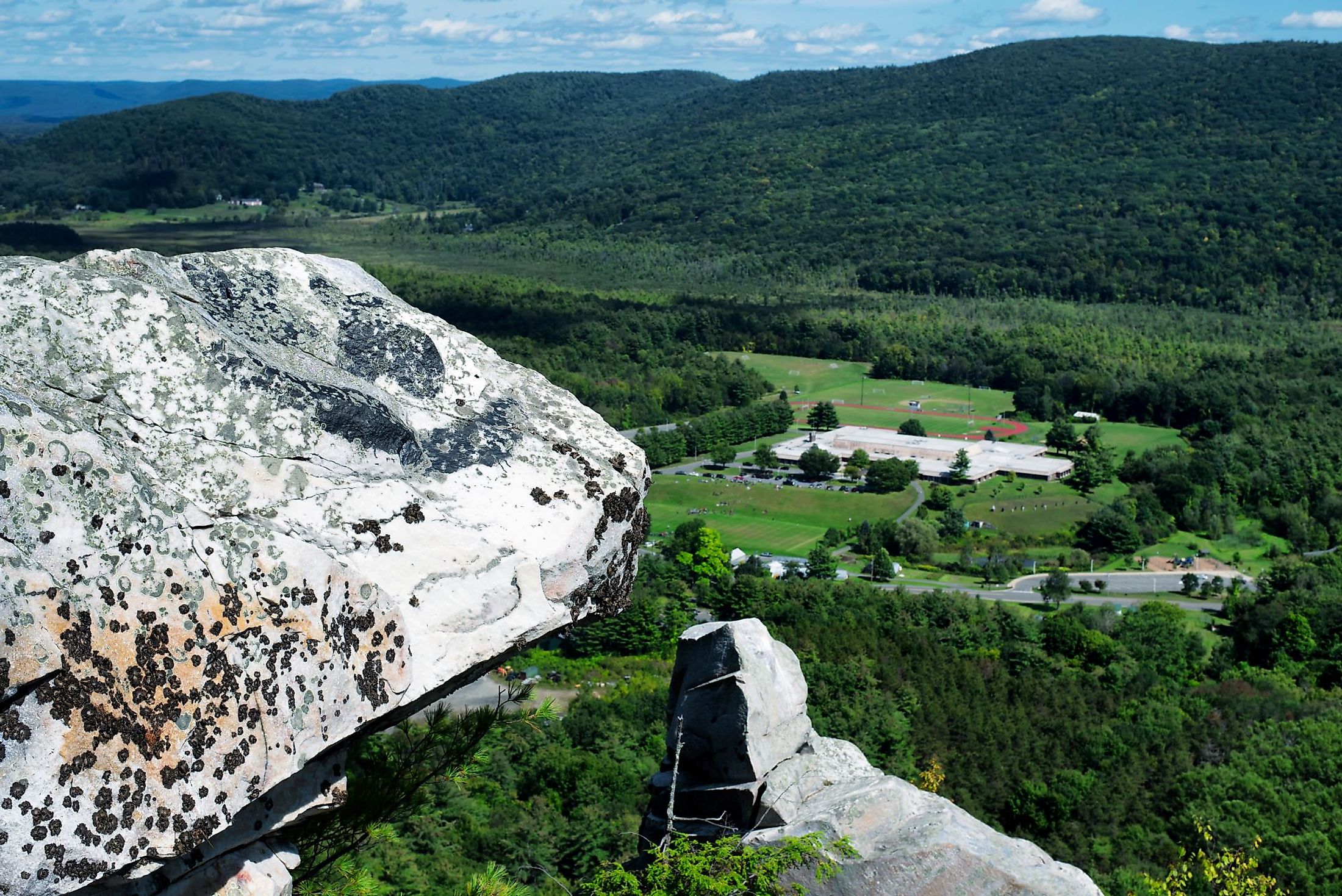 Great Barrington, Massachusetts
Rising to popularity in the Gilded Age as a resort destination, wealthy families flaunted their wealth by building grand estates known as the Berkshire Cottage - a nod to the surrounding Berkshire Hills. Today, these impressive buildings can be seen in Great Barrington, Massachusetts, against the backdrop of the East Mountain, as the home to the infamous Butternut Ski Area and nearby Housatonic River. However, it doesn't stop there; with Great Barrington being a four-season tourist destination, Beartown National Forest and the Appalachian Trail are also within an arm's reach.
Geography And Climate Of Great Barrington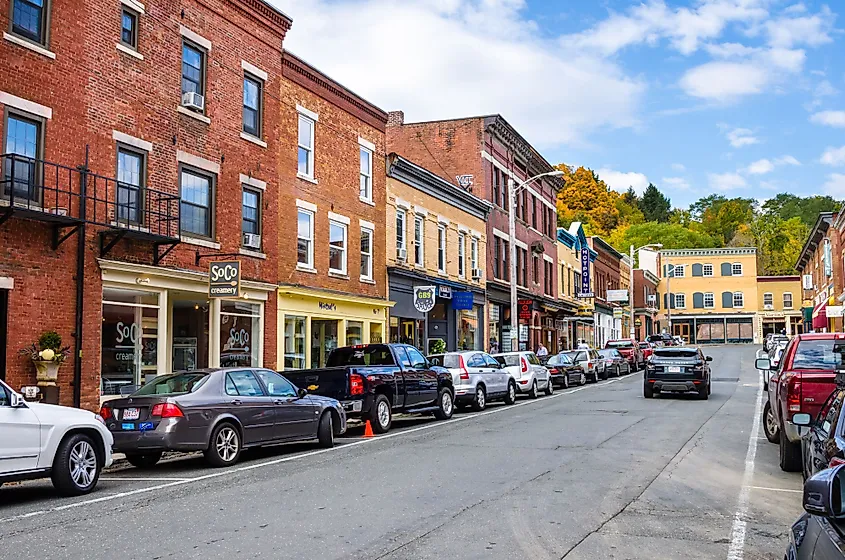 Great Barrington is a small town situated in Berkshire County in the southwestern portion of the US State of Massachusetts near the New York State line. Great Barrington is located approximately 32 km south of Pittsfield, 217 km from Boston, and 190 km from New York City. Situated in a geological area known as the Berkshire Hills, the East Mountain is in the southwest of Great Barrington and is home to the famed Butternut Ski Resort. This mountain range also includes Beartown Mountain, where Beartown State Forest is located, and the Appalachian Trail. Winding through the downtown core, the Housatonic River travels from western Massachusetts through Connecticut, finally draining into the Long Island Sound.
With four seasons, Great Barrington experiences a warm-summer continental climate. The summers are warm and wet, and the winters are cold and snowy. Great Barrington collects 137 days of precipitation attributed to rain and snow throughout the year. Rainfall totals 1183.64 mm, while snowfall totals 1386.84 mm. The warmest month is July, with an average high of 28 °C, and January is the coldest, with a low of -10.8 °C. 
History Of Great Barrington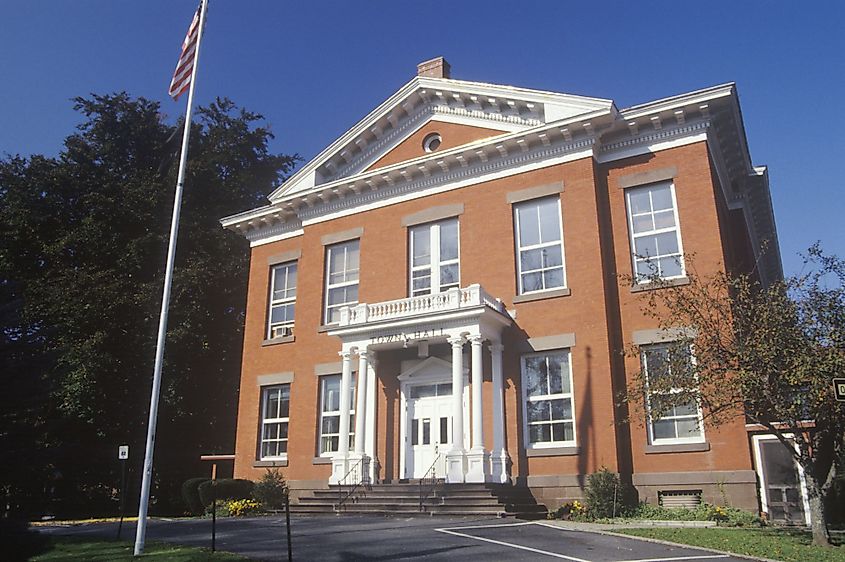 Originally the land that belonged to the Mahican Native Americans, the area that would be Great Barrington was a part of the New England expansion that saw Fort Orange connected with Springfield, Massachusetts, and the Massachusetts Bay Colony. For this reason, colonists began to arrive in the early settlement of Great Barrington, and in 1761 it was incorporated. However, how Great Barrington received its name is still unclear. The confusion remains whether it was named after Great Barrington in Gloucestershire, England, or named after the 2nd Viscount Barrington, the nephew of Samuel Shute and Governor of the Massachusetts Bay Colony. By the 19th century, wealthy families would escape from the pollution of the big cities to the resort town of Great Barrington. Thus, they would build grand estates known as Berkshire Cottages. Some early estates belonged to David Leavitt, who made the Housatonic Railroad, and Colonel William L. Brown, who has been part-owner of the New York Daily News. William L. Brown commissioned a statue of a paperboy in Great Barrington that stands today. In 1888, William Stanley Jr. invented the first alternating current system and transformer, feeling AC would be a better electrical source than Thomas Edison's direct current system. Moreover, Stanley used a steam power Siemen generator and strung power lines across 23 businesses downtown. Impressively, no power was lost over 1,200 m. Models after this date were scaled back from 500 AC to 100 AC each.
The Population And Economy Of Great Barrington
Great Barrington has a population of 2,070 inhabitants. Covering an area of 118.6 sq. km, Great Barrington has a population density of 60 people per sq. km. The median household income is $70,188, and the gross monthly rent is $1,016. The average age of a resident is 49.6 years old. On the cost of living index, Great Barrington is rated at 109.7, whereas the state of Massachusetts is 127.2. Yet, 6.14% of the population lives below the poverty line.
The unemployment rate is 8%, whereas the US average is 6%. The most significant economic sectors are educational service with 19.1%, healthcare and social assistance at 18.7%, and food and accommodation making up 15.3%. Great Barrington offers its own currency in addition to the US dollar. This currency is called a "Berkshare" as it encourages residents to shop locally. The Berkshares come in denominations of $5, $10, $20, and $50, with approximately 845,000 bills in circulation at a value of $800,000. When compared against the US dollar, it's worth about 0.95 cents.
Attractions In Great Barrington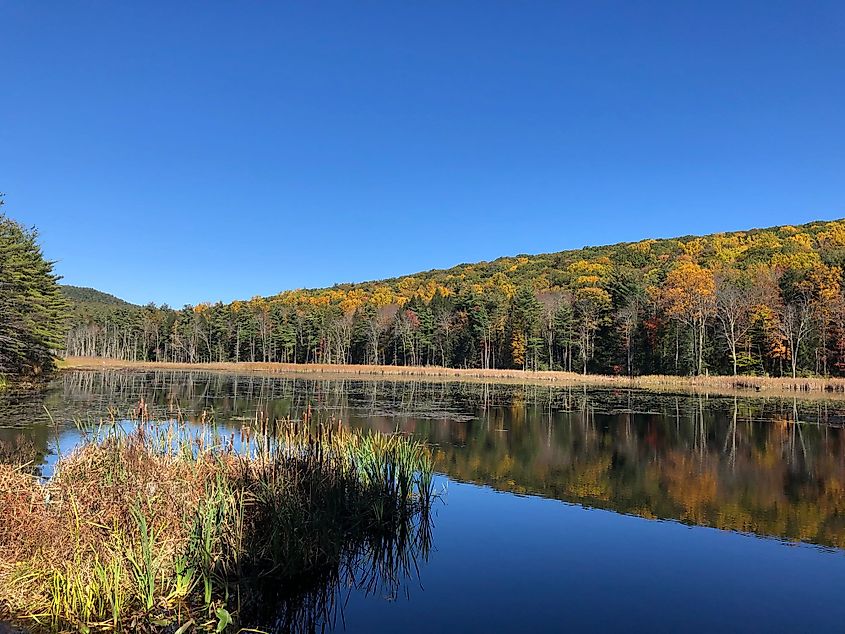 Butternut Ski Area and Tubing Center
In 1962, a start-up company called Butternut and the Department of Environmental Management of the Commonwealth of Massachusetts teamed up to open a ski resort on the north side of East Mountain State Forest. Henceforth building, and creating, a loved ski resort among locals and tourists alike. Butternuts's mission was to promote a balance between growth and intimacy. Today the ski resort offers ski lessons, snowboarding, and a tube park. Further, cementing itself in the Berkshires as a must-see winter destination for families.
Beartown State Forest
Open from sunrise to sunset, Beartown State Forest is 12,000 acres of forest and water that includes the popular attractions of Benedict Pond and the Appalachian Trail. On-site facilities include an accessible boardwalk, accessible camping and fishing pier, restrooms, grills, and a boat launch. Visitors can fish, camp, hike, hunt, swim, mountain bike, ride horses, snowmobiles, and four-wheel. The Benedict Loop Trail is 1.5 miles and offers a view of the lake, whereas the 7.5 miles of the Appalachian Trail crosses the parkland.
A four-season tourist destination that is loved by many for its natural serenity and outdoor pleasure, Great Barrington has something to do for everyone. Take a cruise downtown and ogle at the historic mansions and statues. Learn about William Stanley's first transformer, or visit the many National Forests hidden in the Berkshire Hills. One can also obtain some local Berkshares to shop downtown or hike on the Appalachian Trail.