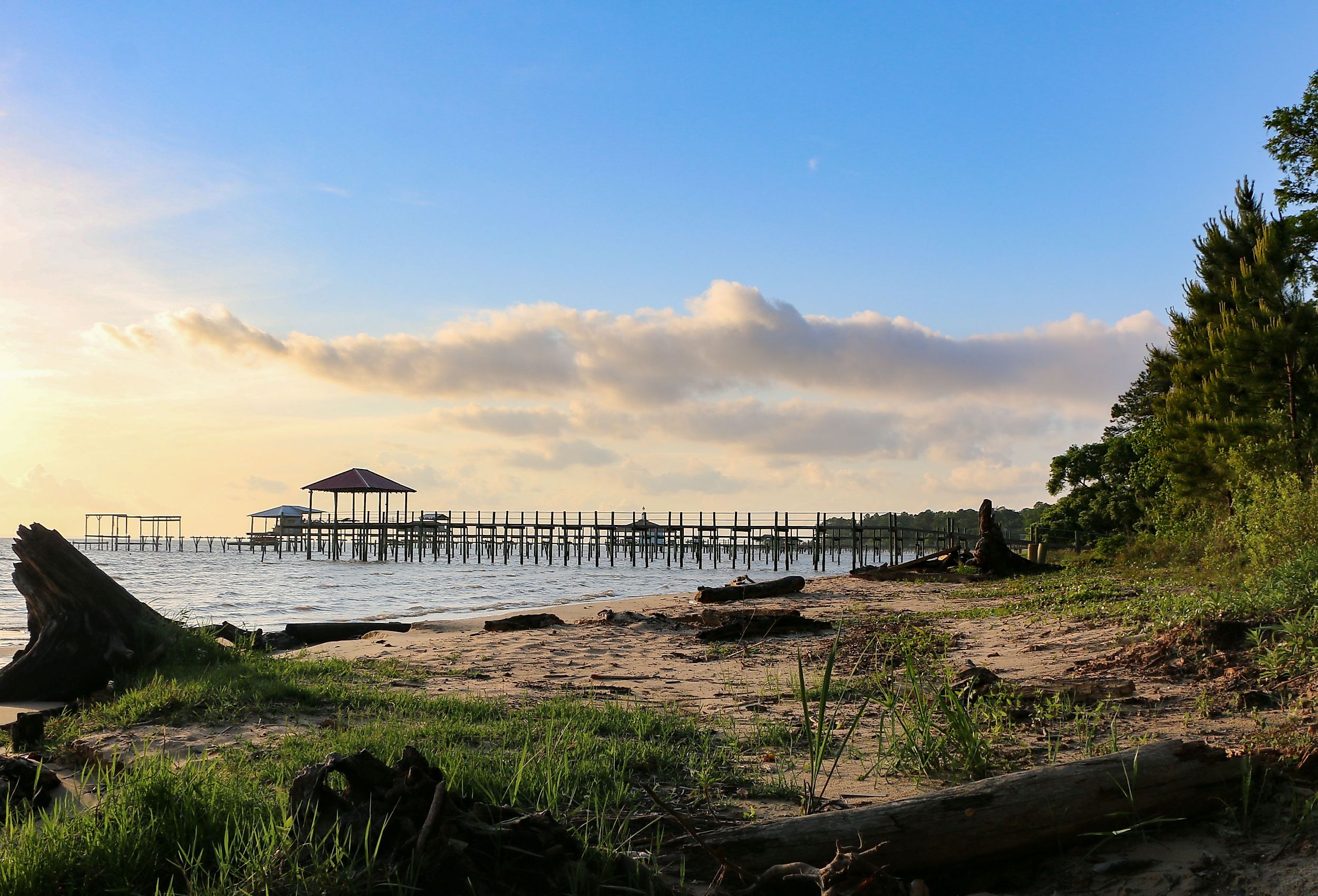 12 Small Towns In Alabama Were Ranked Among US Favorites
Situated within the heart of the southern United States, Alabama reveals a tapestry of towns that each tell a unique story. From the tranquil coastal elegance of Fairhope and its local art galleries to the incredible Kendall Manor of Eufala, Alabama is a beloved state with many towns that are ranked among the US favorites. Featuring the historical allure of Athens, the German heritage of Cullman, and the musical legacy of Florence, the diversity of experiences is boundless. These towns attract travelers to embark on a journey through their cultural richness, natural beauty, and warm hospitality.
Fairhope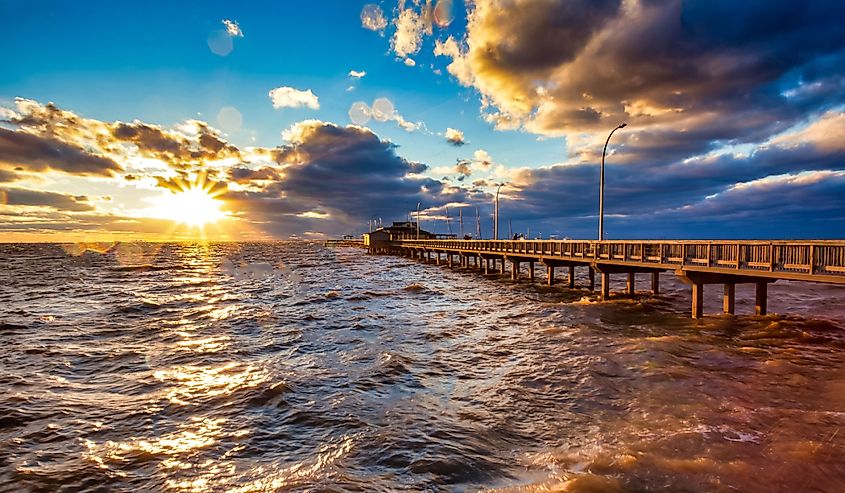 Sitting along the Mobile Bay, Fairhope exudes a blend of coastal elegance and artistic flair. Begin the day with a leisurely stroll along the Fairhope Pier, where panoramic bay views and serene sunsets create a picturesque backdrop, begging for photos to be taken! Art enthusiasts will appreciate the Eastern Shore Art Center's exhibitions showcasing local talent. For a cultural learning experience, visit the Fairhope Museum of History, shedding light on the town's intriguing past. Visitors' taste buds are in for a treat at Panini Pete's, renowned for its inventive gourmet sandwiches, or the Fairhope Brewing Company where tourists can enjoy craft beers and live music in a relaxed setting. 
Eufala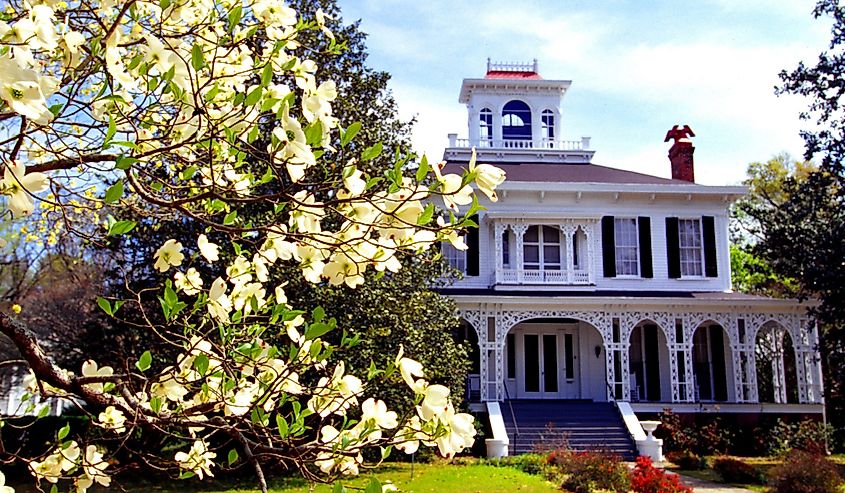 Eufala invites travelers to step back in time and embrace its antebellum splendor. The opulence of the Shorter Mansion will leave all breathless, a true Classical Revival-style architectural gem. Nature lovers will relish the Eufala National Wildlife Refuge, where birdwatching and wildlife encounters are abundant, and explore Lake Eufala, a haven for fishing and boating enthusiasts. The Eufala Bass Trail and Fishing is a must, organizing fishing tournaments that visitors can participate in or just watch, before enjoying some of the best bass fishing in the region. Foodies that like to have a taste of local produce, stop by Lake Eufala Farmers Market, offering fresh vegetables and homemade goods!
Athens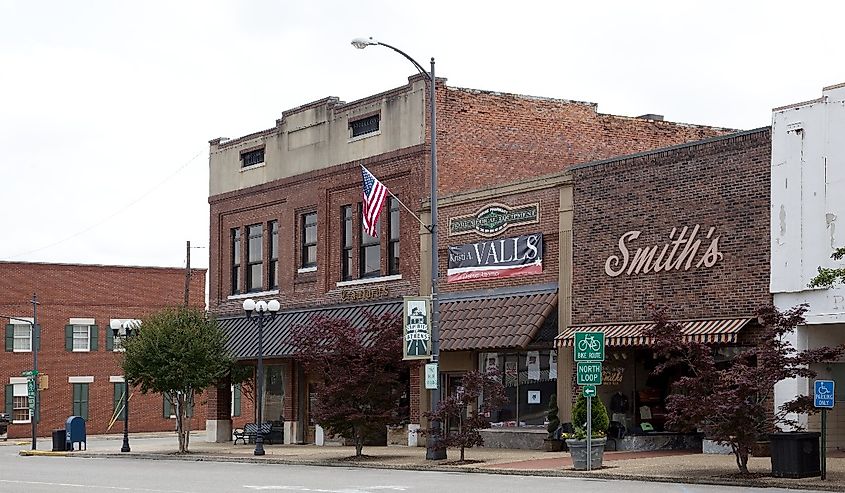 In Athens, history and community converge in a delightful blend. Get to know the town's academic heritage at the Athens State University Founders Hall. Saturdays come alive at the Athens Saturday Market, where local produce, crafts, and live music create a vibrant atmosphere. The unique treasures and antiques at the Limestone Flea Market will keep visitors busy in the afternoon. Surely, visitors cannot miss out on the Piney Chapel American Church, the oldest standing church in Alabama, dating back to 1829. The outdoor lovers will not be disappointed as they can enjoy the serene Big Spring Memorial Park which features walking paths, a splash pad, as well as historic stops.
Cullman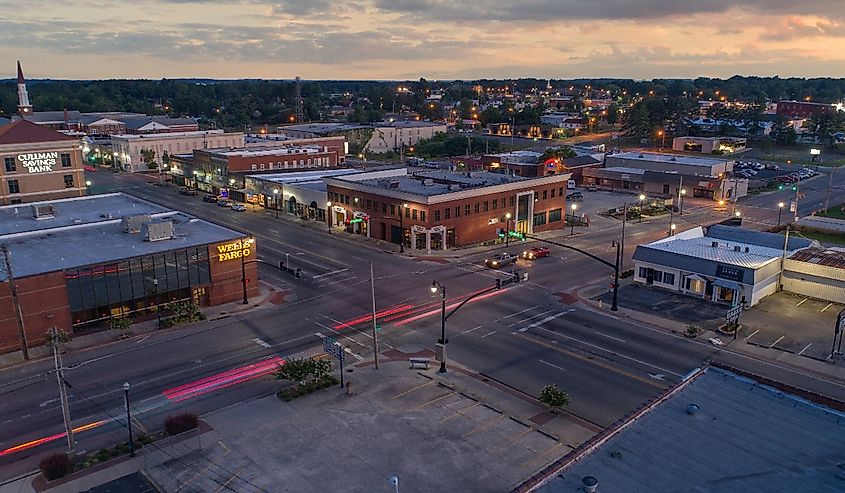 Cullman's charming streets are a testament to its rich German heritage. Most visitors heading to Cullman aim to see the Ave Maria Grotto, a charming collection of miniature sculptures depicting religious scenes. Some prefer to book a stay in time for the lively spirit of Oktoberfest, celebrating German culture with food, music, and camaraderie, and check out the Cullman County Museum for more on the local heritage of the town. As for nature escapes, the Clarkson Covered Bridge is a year-round favorite, a picturesque spot increasingly popular for photography. In addition to good views, Smith Lake Park offers a variety of activities such as camping, boating, fishing, and hiking. 
Florence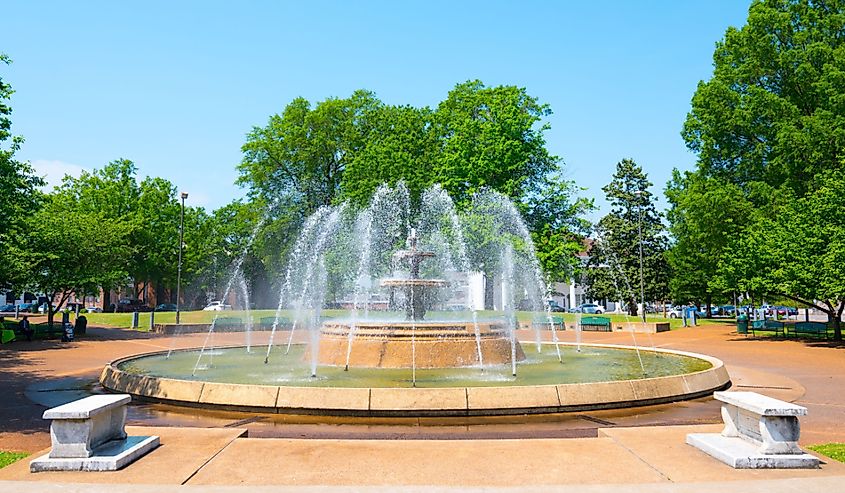 A musical legacy like no other, Florence truly makes for a special getaway. The day can start at Muscle Shoals Sound Studio, where you can take a guided tour of the legendary recording studio that hosts music icons. To learn about the life and legacy of the "Father of the Blues", W.C. Handy Birthplace, Museum & Library has a rich collection of items and stories on display. The cultural experiences extend to Florence's Ivy Green, American author Helen Keller's birthplace, where Keller's life is thoroughly explained and visitors can tour her childhood home. The evening is the ideal time to get on a boat or rent a kayak for a relaxing time at the Wilson Dam and Pickwick Lake.
Gadsden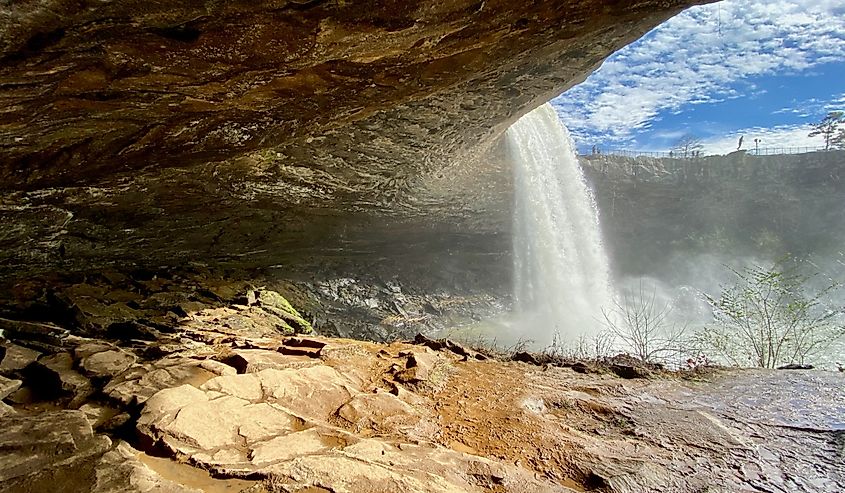 There is something for every member of the family in Gadsden. Starting with Noccalula Falls Park, this natural gem in the town includes a majestic waterfall, gorgeous trails, and a petting zoo. Children will have an unforgettable time at Imagination Place Children's Museum, where kids engage in interactive exhibits and educational programs. Both the Gadsden Museum of Art and Mary G. Hardin Center for Cultural Arts organize plenty of art exhibitions, hands-on activities, and cultural events, as well as a diverse collection of artworks from local and regional artists. Take in the beauty of the town with a stroll along the Coosa River at Riverwalk Park, known for its remarkable views and luscious green spaces.  
Opelika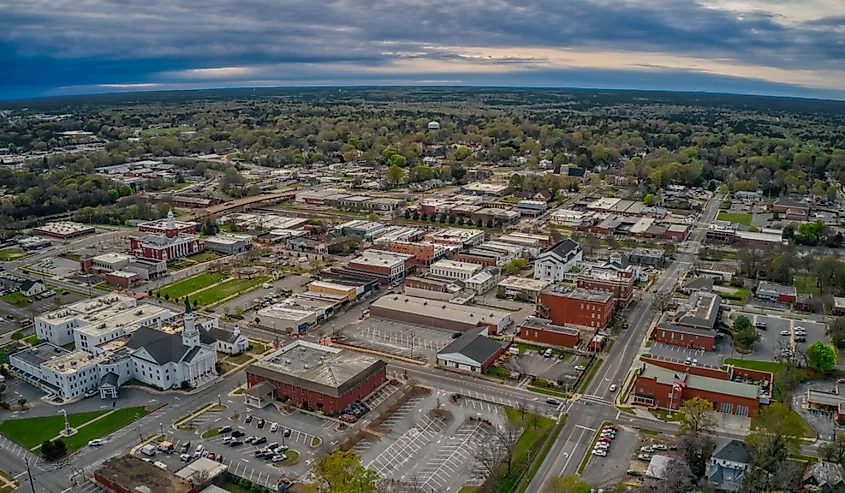 A treat to the mouth and the eyes, Opelika offers a holistic tasteful adventure. Experience the John Emerald Distilling Company's immaculate craft spirits or dine at the charming Acre, offering farm-to-table cuisine and cocktails in an elegant setting. A hike, swim, or picnic at Chewacla State Park is worth the trip, a scenic park with a lake and mesmerizing waterfalls. You can even play a round of golf on the well-maintained course of Saugahatchee Country Club surrounded by stunning landscapes. For a glimpse of Opelika's past, enjoy the history and cultural exhibits offered at the Museum of East Alabama.
Helena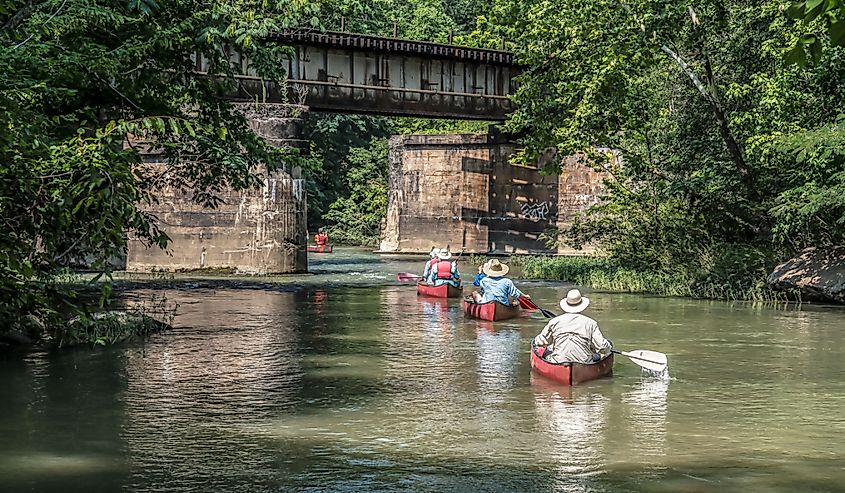 Helena is a destination brimming with fun activities. Discover outdoor wonders at Oak Mountain State Park, perfect for hiking and picnicking.  Joe Tucker Park is equipped with family-friendly facilities with a playground and many possibilities to play sports. At the Pelham Civic Complex, especially in the rainy season, visitors can pick from ice skating, hockey, and various events hosted at this community complex. And when the sun is out, Buck Creek Park is the place to be, with its many walking trails, picnic areas, and a creek for wading. Finally, you cannot leave Helena without grabbing a delicious calzone from Eddie's Calzones or picking among the gourmet sandwich and salad options at this popular eatery.
Troy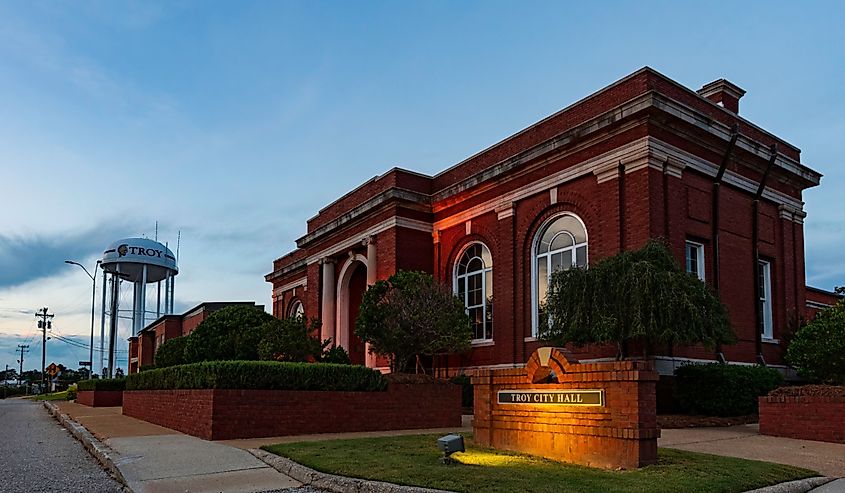 Perhaps the most known landmark of Troy is its university. The beautiful campus has so much to offer, from cultural events to sports games. For instance, the university's Johnson Center for the Arts hosts captivating exhibits. The region's history is further displayed through the curated exhibits and historic buildings of the Pioneer Museum of Alabama. To fit in just like a local, pick up the comfort food of your choice from Sips on the Square and head to Bicentennial Park, to enjoy a delightful bite in Troy's most sought-for green space, with plenty of walking paths and picnic areas in the serene outdoors. As for a seasonal favorite, it has to be the Troy Fest, an annual arts and crafts festival showcasing local artisans. 
Enterprise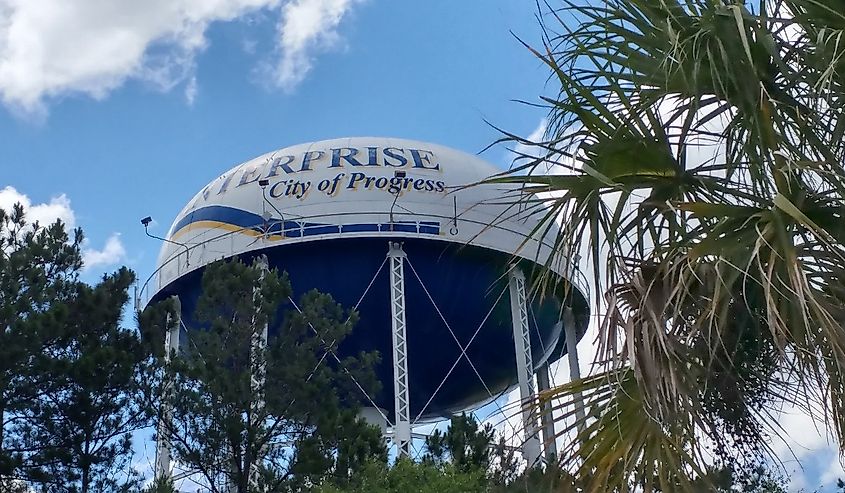 The town's green roots are not a secret. Enterprise takes its agricultural history seriously and proudly highlights the town's heritage in many centers, such as the Boll Weevil Monument, serving to honor agricultural resilience. The Pea River Historical Society & Museum showcases the local history through exhibits and artifacts. As for the Enterprise Farmers Market, it brings together a delicious and rich assortment of fresh local produce and handmade goods and crafts. The Graham Oaks Nature Park offers a taste of outdoor tranquility, where one can enjoy nature or spend time birdwatching. 
Jasper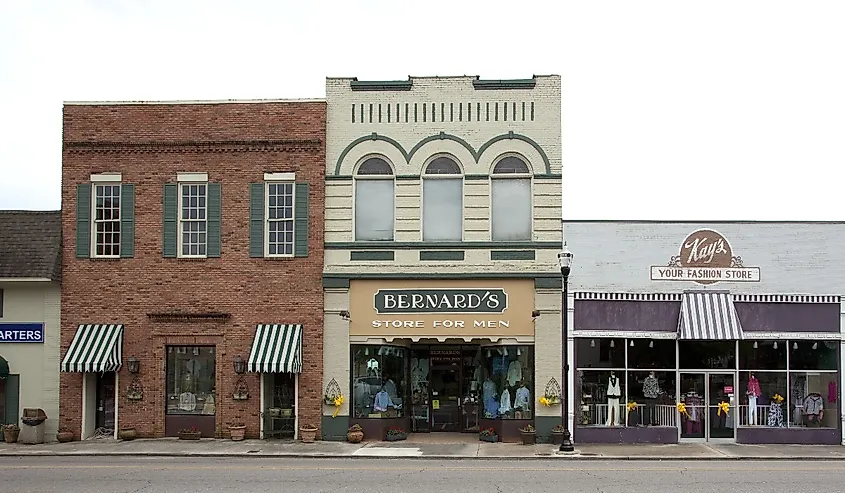 Jasper's historical charm leaves you with good memories and a unique experience of the outdoors. In a peaceful lakeside setting, choose between fishing, boating, and picnicking at the beautiful Walker County Public Lake. Architecture and history enthusiasts will want to stop at the First United Methodist Church of Jasper to admire the architectural beauty of this historic church or discover Jasper's history at the Bankhead House and Heritage Center. Among the most popular events in the town, the Foothills Festival brings together people from all over the state to attend this annual event featuring live music, arts and crafts, and family activities. For a meal that resembles the town's spirit, head to Warehouse 319 to savor a meal picked from a large menu of local delicacies in a rustic-chic atmosphere.
Tuskegee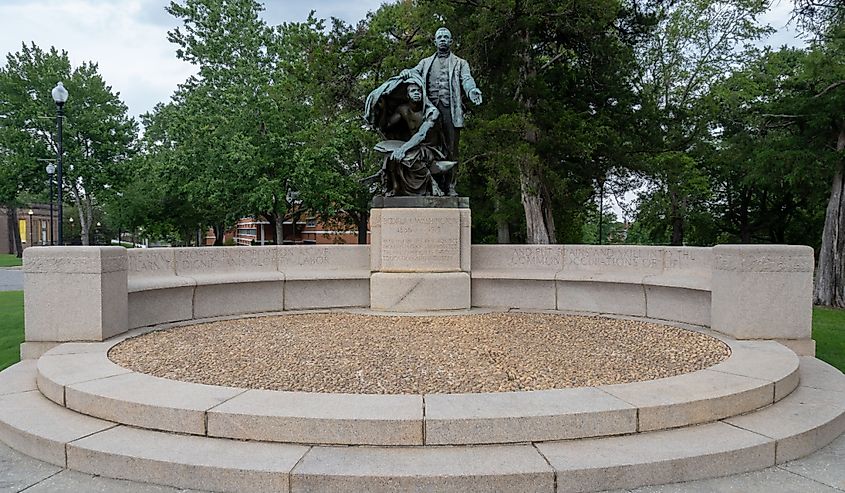 Tuskegee can satisfy your curiosity if you are an enthusiast of knowledge-filled vacations. At Tuskegee Airmen National Historic Site, you can learn about the groundbreaking achievements of the Tuskegee Airmen and aviation pioneers. The legacy of Booker T. Washington and the Tuskegee Institute is highlighted at Tuskegee Institute National Historic Site. At the George Washington Carver Museum, you can stroll through exhibits honoring the life and work of American agricultural scientist George Washington Carver. Visit the Tuskegee University campus and learn about the university's impact on education and civil rights. While the town has a lot to feed your mind, there's something for your belly too. To try out an Italian-style meal like no other, make sure to schedule a lunch at Ma Fia's Restaurant for Italian-inspired cuisine with a Southern twist in a charming setting.
Conclusion
Alabama's small towns offer an enchanting blend of history, culture, and entertainment. Whether it is exploring Tuskegee's historic landmarks, indulging in the local cuisines of Helena, or enjoying outdoor adventures of Gadsden, these towns guarantee a wonderful escape in the heart of Alabama in all its diverse glory.