When looking for a city to retire in, you should consider all factors that could add to a high quality of life. Affordability can be essential for older adults on a fixed monthly income. Walkability, access to healthcare and recreational activity, and a low crime rate can all make a retirement city ideal.
With its low cost of living and mild climate, it is no wonder that 17% of Alabama's population is over the age of 65. Are you considering relocation to a small town upon retirement? In that case, some of Alabama's small towns may be an excellent choice for those seeking tranquility, a sense of community, and little to no crime.
Cullman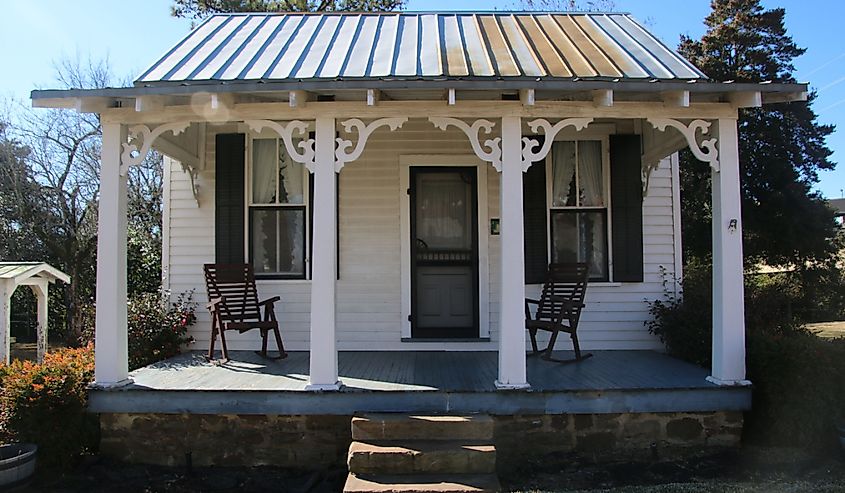 Located in northern Alabama, at the foot of the most southerly part of the Appalachian Mountains, is Cullman. It is picturesque and known for a heavy German influence from early 18th-century settlers. Residents can participate in the city's annual Oktoberfest and Christkindlmarkt (Christmas) market events.
Cullman has tons to discover outdoors. The Ave Maria Grotto is a landscaped park with over 125 miniature replicas of famous religious structures from around the world. The downtown Heritage Park is ideal for family picnics and is wheelchair accessible. The park features a walking trail, dog park, playground, and outdoor water park. Twelve miles southwest of the city is Smith Lake, a popular spot for trophy fishing. Compared to the national average, Cullman has a low cost of living, making it an excellent choice for retirees on a budget.
Jasper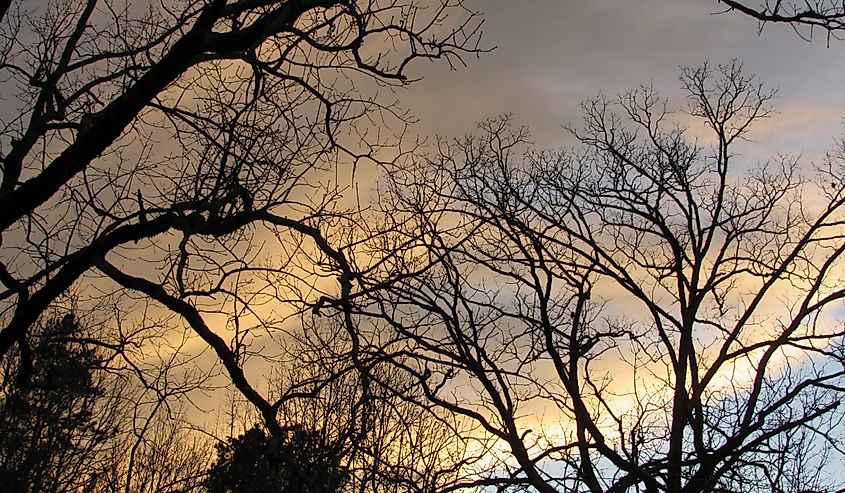 Jasper is a small, walkable town in the northwest of Alabama. Residents can easily access nearby state parks that allow hunting and fishing. Most notable of these parks is Bankhead National Forest, 14 miles north of the city. The forest allows for hunting, fishing, and camping.
Walker County Lake, three miles south of town, is another excellent fishing spot. Inside town is the city's oldest and largest grassland, Memorial Park. The park features activities for all ages including baseball fields, an outdoor swimming pool, a walking track, and a duck pond. Jasper has a rich history dating back to the early 1800s. The city has several historic sites, including the Bankhead House, used today for arts and cultural events.
Opelika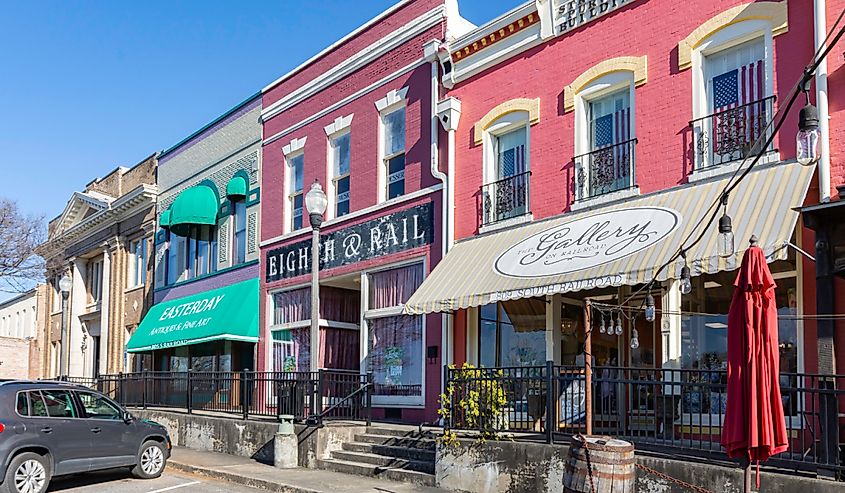 Located in eastern Alabama is quaint Opelika, a small town known for its railroad history and professional golf courses. The town became a hub of business activity thanks to its rail line, built for rail transport to Columbus and Birmingham. Today, residents can learn about the town's rail history at the Opelika Railroad Depot museum.
The city is home to the RTJ Grand National Golf Course, ranked by Golf Digest as one of the top public courses in the country. Aside from golf, there are many recreational activities in and around town. The Opelika SportsPlex and Aquatics Center is a large complex located in town. The complex includes an indoor pool, an outdoor water park, multiple sports fields, and an indoor walking track.
Chewacla State Park is a short 12-mile drive south. The park has a 26-acre lake and is popular for water activities, hiking, and cottage camping. Also nearby is Saugahatchee Lake, a 600-acre lake, known for its freshwater fish.
Eufaula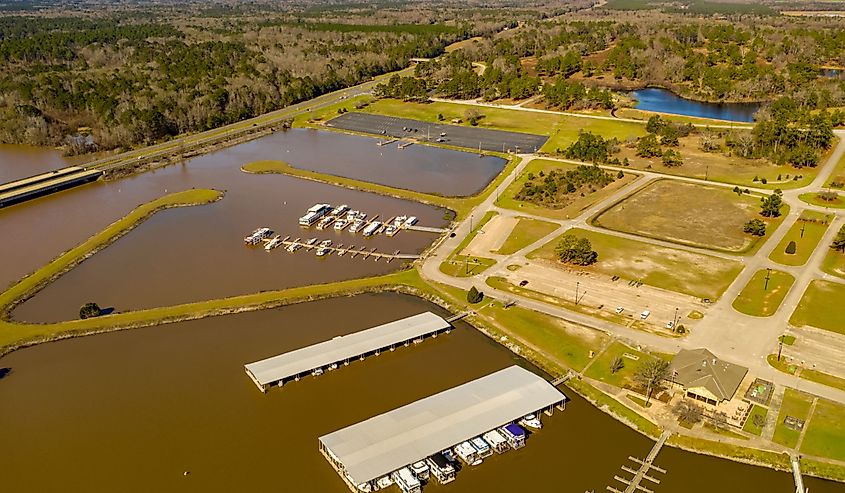 Located on the banks of the Chattahoochee River in southeastern Alabama is stately Eufaula. Known for its well-preserved history, it is home to the second-largest historic district in the state. With over 700 historic structures in town, the city has many antebellum mansions offering tours.
Also worth noting is Eufaula's easy access to nature. Residents and visitors enjoy boating and other water activities on the Chattahoochee River. Lake Eufaula is yet another excellent spot for fishing. Located outside of town is the Eufaula National Wildlife Refuge, a wildlife-rich habitat ideal for bird and animal viewing and hiking.
Fairhope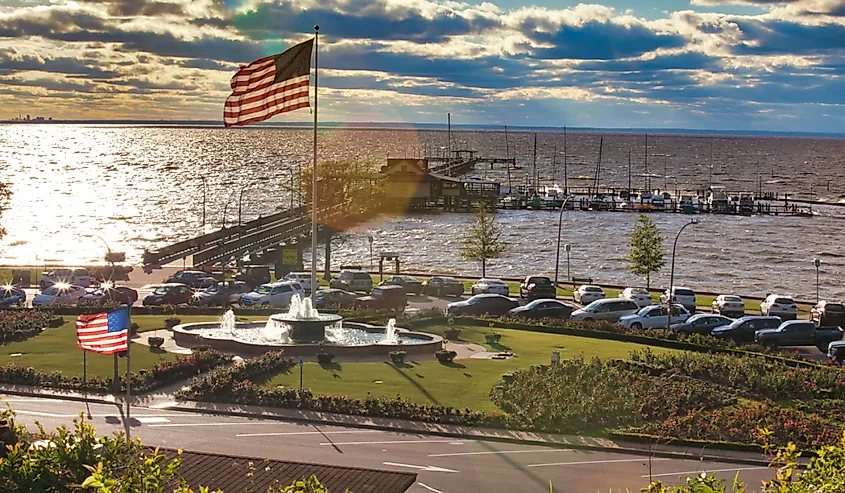 Located on the eastern shore of Mobile Bay, is Fairhope, Alabama. Stunning views exist at every turn. Known for beautiful views of Mobile Bay, residents enjoy watching the sunset from the Municipal Pier. Weeks Bay National Estuarine Research Reserve is also nearby. The reserve is home to numerous rare and endangered species.
Not just for outdoors people, Fairhope is also home to a charming and tranquil downtown center and thriving arts community. Flowers line its quaint streets, and 100,000 visitors attend the annual Fairhope Arts & Crafts Festival. Fairhope has excellent healthcare facilities. Thomas Hospital ranks exceptionally high for heart attack care and is important to the area's multiple retirement communities.
All-in-all, Alabama's low cost of living and warm climate make the state a high contender for retirement. Those interested in culture and history should consider Cullman or Eufaula, Alabama. Jasper and Opelika townships also offer a wealth of outdoor activity. Finally, those seeking access to high-quality health care might consider Fairhope as their new retirement home.