Maine's coastline is tough, and its lobster shacks and fishing villages are quaint, but the state has a lot more to it than that. Maine has gorgeous lakes, winding rivers, rolling mountains, and huge state parks. It's no wonder that so many people come to see the natural beauty of the state. However, there are more than the famous spots. There are also a lot of hidden gems that deserve attention. These 11 cities in Maine are underrated, but they're full of charm, character, and amazing sights. There's something for everyone, from historic towns to cultural centers. So don't wait, grab your bags, hit the road, and discover all that Maine has to offer.
Rockland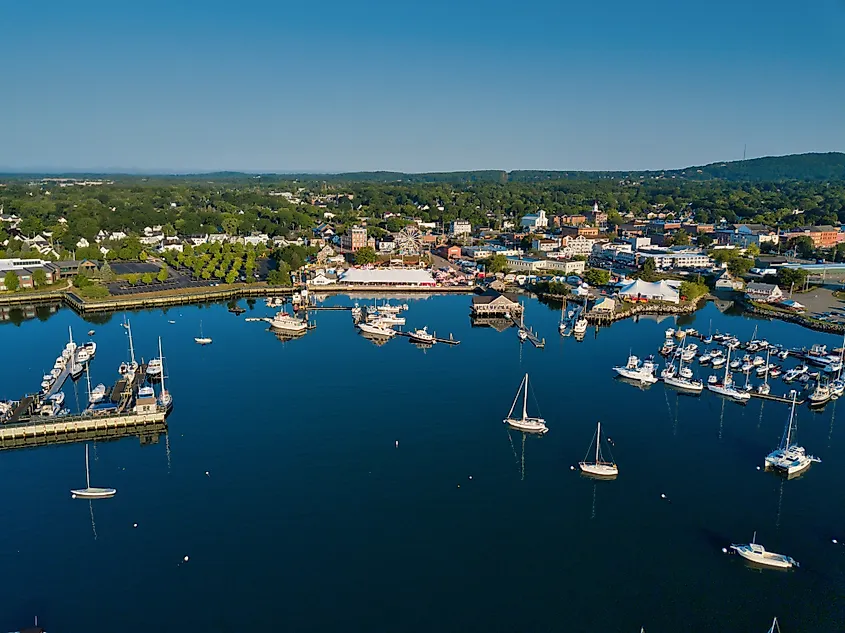 Rockland is a beautiful coastal town beside Penobscot Bay that gives travelers a peek into Maine's seafaring past. But, it's not about the stunning harbor. The Maine Lighthouse Museum locates here, displaying the history of lighthouses and the amazing people who maintained them. Rockland boasts a thriving arts scene with many galleries and museums showcasing local artists and craftsmen. Travelers can't afford to miss the Farnsworth Art Museum with its fantastic selection of American art, including works by Andrew Wyeth. Even though Rockland has so much to offer, it doesn't get as much attention as other coastal towns like Camden or Bar Harbor, which makes it one of Maine's most undervalued cities. Rockland provides all the character and charm of a small coastal town without the commotion and commercialization of the more well-known destinations.
Presque Isle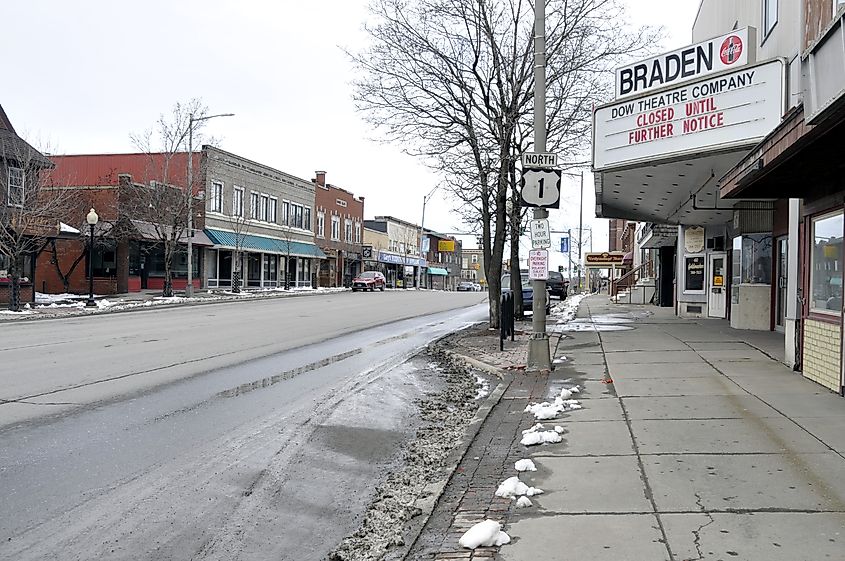 Presque Isle, which is away in Maine's far north, might not be on most tourists' radars. Nonetheless, this small town offers a distinctive fusion of outdoor excursions and cultural encounters. Start your trip at the 800 acres of natural wilderness in the Aroostook State Park, which has hiking trails, fishing ponds, and campgrounds. Next, go to the Nordic Heritage Center to participate in outdoor activities, events, and displays that honor the region's Scandinavian roots. There are lots of chances for winter sports on Presque Isle, such as skiing, snowboarding, snowmobiling, and ice fishing. The town has a lot to offer year-round, including craft fairs, outdoor concerts, farmers markets, and cultural events. Presque Isle is neglected in favor of more well-known locations like Acadia National Park or Portland, despite its stunning natural surroundings and extensive history. Presque Isle, however, is an undiscovered gem worth discovering for those seeking an authentic Maine experience.
Bethel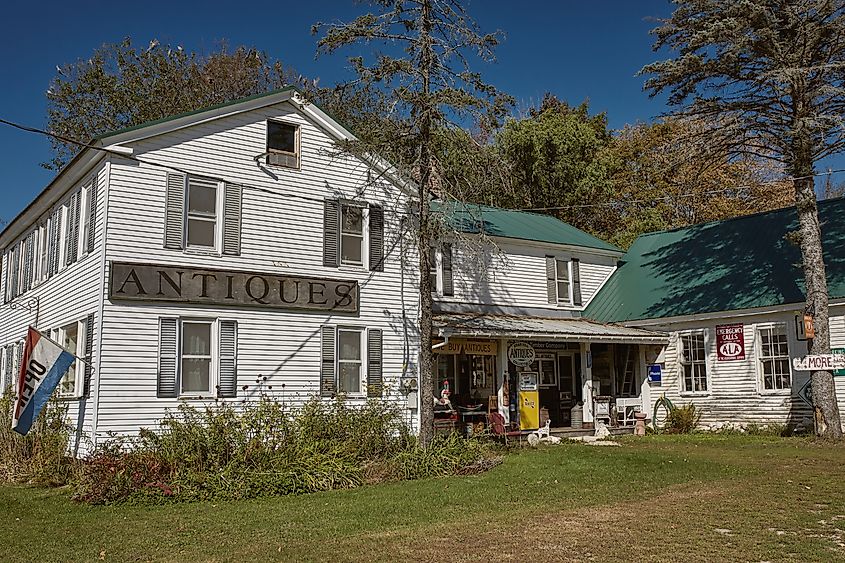 The White Mountains' Bethel, a little village that offers great activities, is hidden away. The Androscoggin River, Grafton Notch State Park, and Sunday River Ski Resort are a few of the breathtaking natural attractions that surround the neighborhood in Maine. Yet Bethel is more than a snowy paradise. Tourists may go hiking along the Appalachian Trail, go river kayaking, or play a round of golf at the Sunday River Golf Club throughout the summer. Although Bar Harbor or Kennebunkport are more well-known destinations, Bethel has a lot to offer as well. Yet, Bethel offers the perfect balance of outdoor adventures and cultural attractions for those looking for a genuine Maine experience.
Bath
Situated along the shores of the Kennebec River, Bath is an alluring town that praises its vessel production roots. The city is home to the Maine Maritime Museum, which shows the past of Maine's maritime businesses and the people who worked in them. Visitors can investigate the displays, take a vessel voyage on the stream, or even construct their own boat at the historical center's boatbuilding school. However, Bath is more than a museum town. The town flaunts a prosperous workmanship and culture scene, with numerous displays, theaters, and music scenes that feature neighborhood ability. Don't miss the Chocolate Church Arts Center, which holds concerts, plays, and craftsmanship presentations all through the year. Despite its various attractions, Bath gets disregarded as opposed to more well-known goals like Portland or Bar Harbor. Be that as it may, for those searching for an extraordinary mix of history, culture, and regular magnificence, Bath is a concealed jewel worth uncovering.
Rangeley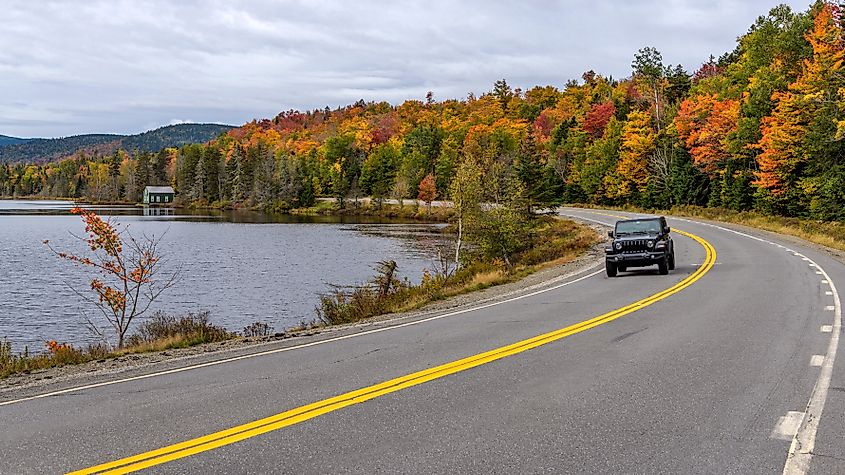 Hidden away in the mountainous regions of western Maine, Rangeley provides a serene sanctuary from the hustle and bustle of everyday life. The borough has many pristine lakes around, including Rangeley Lake and Mooselookmeguntic Lake, which purvey some of the ultimate angling and sailing in the region. But Rangeley is not only a summer resort. During the winter, visitors can relish some of the finest skiing and snowmobiling in the country, with miles of preened paths and hills for all levels. And in the falltime, the hamlet becomes vivacious with vivid foliage, making it an ideal site for leaf peeping. Despite its natural beauty and outdoor activities, Rangeley usually goes unregarded in favor of more celebrated holiday spots such as Acadia National Park or Portland. Still, for those hunting for a tranquil escape in a mesmerizing natural environment, Rangeley is the perfect option.
Castine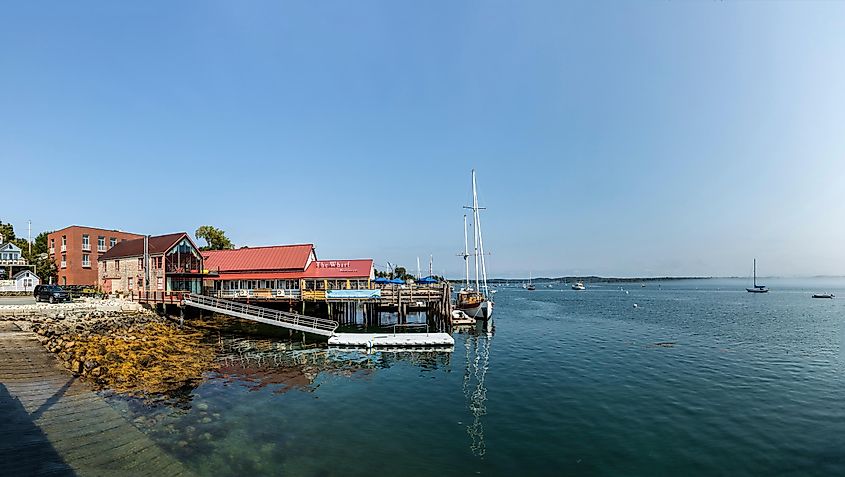 Situated on the edges of Penobscot Bay, Castine is an ancient municipality that offers an insight into Maine's past. The city established in 1613, making it one of the oldest settlements in North America. Tourists can discover the town's myriad old spots, like Fort George and the Wilson Museum, which boasts presentations on regional history and civilization. But Castine isn't an educational experience. The city also provides plenty of openings for outdoor exercise, with miles of walking and cycling paths, plus kayaking and sailing on the bay. And don't neglect the Castine Farmers Market, where you can sample the region's fresh produce and artisanal wares. In spite of its affluent history and innate magnificence, Castine often gets overlooked in favor of more renowned places like Camden or Bar Harbor. But for those in search of a serene coastal town with a great deal of appeal and character, Castine is an uncut diamond.
Wiscasset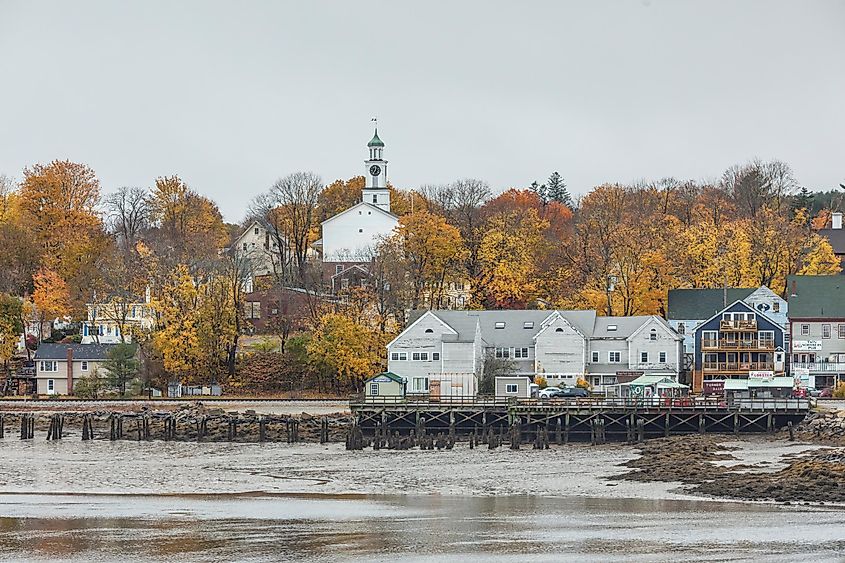 Found alongside the Sheepscot River, Wiscasset is an attractive hamlet that presents a look into Maine's naval antiquity. This town is home to the Maine Maritime Museum's Watercraft Center, where tourists can gain knowledge of traditional shipbuilding procedures and even create their own ships. Nevertheless, Wiscasset is not a museum hamlet. The hamlet flaunts a vibrant art and culture ambiance, with numerous art galleries, workshops, and music spots that show off local proficiency. Don't miss the Lincoln Theater, a renewed historic theater that puts on concerts, plays, and films during the year. On top of its cultural allures, Wiscasset also extends copious chances to investigate the district's natural beauty. Guests can hike the trails close to Dodge Point Preserve or investigate the village's many antique stores and boutiques. Despite its many attractions, Wiscasset generally gets overlooked in favor of more renowned spots such as Kennebunkport or Camden. But for those seeking a small town with a major personality, Wiscasset is an ideal preference.
Machias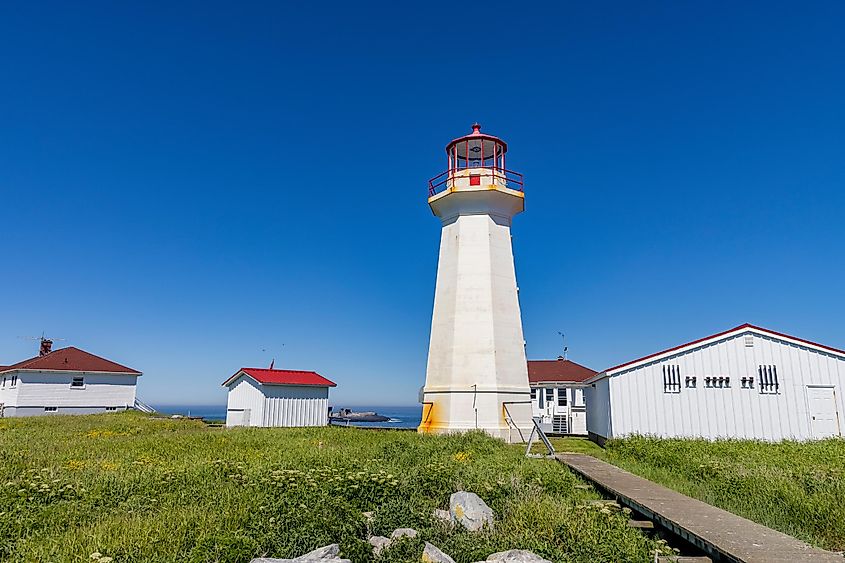 Lying along the shores of Downeast Maine, Machias is a beguiling town that is often disregarded by tourists to the region. Yet for those who make the voyage, Machias presents a distinct amalgamation of natural magnificence, antiquity, and culture. One of the community's premier attractions is the Burnham Tavern Museum, which had a substantial part in the American Revolution. Machias isn't only an instruction in history. The town is also the site of an effervescent artistic milieu, with numerous galleries and ateliers flaunting the work of local creatives. And don't overlook the Machias Wild Blueberry Festival, which exalts the town's famous blueberries with live melodiousness, nourishment, and handicrafts. Aside from its cultural sights, Machias also provides many chances for alfresco recreation. Sightseers can hike the footpaths at proximate Roque Bluffs State Park or canoe the Machias River. In spite of its numerous attractions, Machias remains one of Maine's most prized secrets. But for those in pursuit of a unique and bona fide Maine experience, Mach is a hidden treasure.
Eastport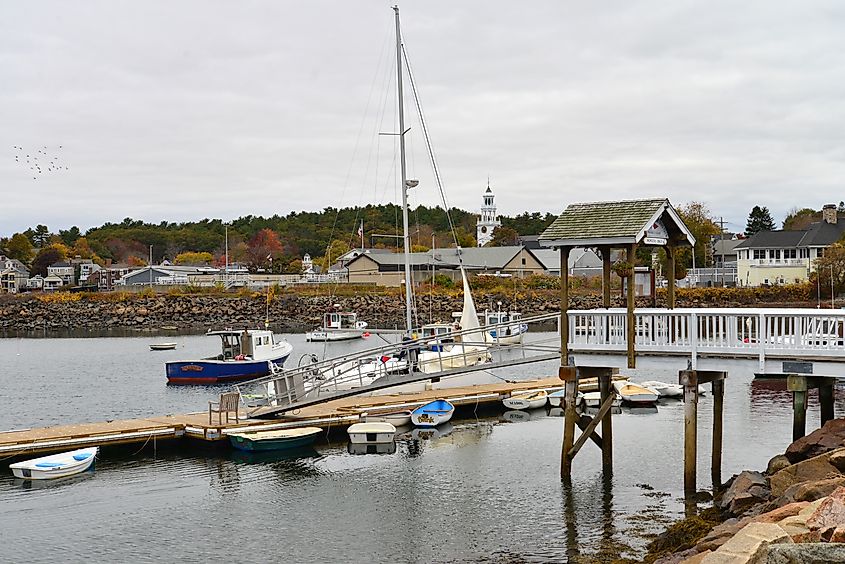 Situated on the easternmost point of mainland United States, Eastport is a peculiar municipality that is often neglected by travelers to Maine. For those who undertake the voyage, Eastport provides a special admixture of past, culture, and scenic beauty. One of the town's main attractions is the Raye's Mustard Mill Museum, which commemorates the story of mustard making in America. Sightseers can study the mill's annals and taste some of its celebrated mustard. But Eastport is not exclusively a museum town. The town also boasts a energetic arts environment, with multiple galleries and workshops exhibiting the creations of local artists. Do not forget the Tides Institute and Museum of Art, which boasts displays on modern art, architecture, and design. In addition to its cultural draws, Eastport also presents loads of prospects for outdoor recreation. Guests can traverse the pathways at nearby Shackford Head State Park or canoe the waters of Cobscook Bay. Despite its numerous attractions, Eastport remains one of Maine's best-kept secrets. For those on the lookout for a extraordinary and off-the-beaten-path endpoint, Eastport is a concealed gem.
Calais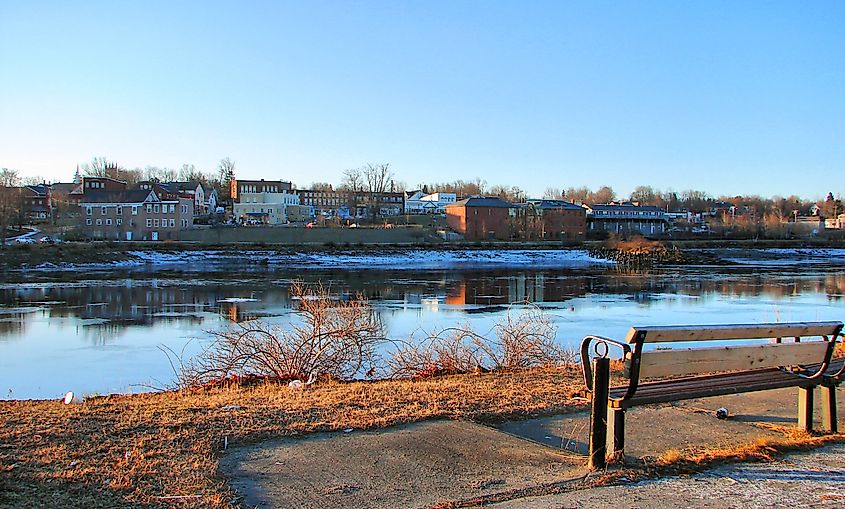 Nestled on the Canadian frontier, Calais is a quaint village with a big character. Despite its closeness to the international divide, Calais stays a quiet and serene place that is neglected when holidaymakers head to Maine. One of the municipality's chief attractions is the St. Croix Island International Historic Site, which honors the appearance of Gallic settlers in North America. Tourists can explore the ancient location and discover the early days of the region. But Calais isn't educational. The town also boasts a booming artistry realm, with many canvases and ateliers exhibiting the handiwork of regional performers. And don't miss the Calais Celtic Concert, a fete of Celtic music and culture held each year. In addition to its cultural sights, Calais also provides plenty of chances for alfresco recreation. Tourists can ramble the pathways of neighboring Moosehorn National Wildlife Refuge or angle in the waters of the St. Croix River. Despite its numerous attractions, Calais persists as one of Maine's finest-kept secrets. But for those seeking an unprecedented and real Maine experience, Calais is a concealed jewel.
Belfast
Tucked away along the coast of Penobscot Bay lies the overlooked city of Belfast. Although it is often hidden behind its nearby locales of Camden and Rockport, this beautiful destination has much to offer visitors. One of its main attractions is the Belfast Rail Trail, a picturesque 2.3-mile track that follows the course of the Passagassawakeag River. Perfect for a stroll, jog, or cycling adventure, the trail provides breathtaking views of the water and its natural surroundings. For another scenic experience, the Belfast Harbor Walk takes visitors past the historic shipyard, the vibrant harbor, and the town's vast array of restaurants and stores. The city accommodates for creatives of all kinds with its multiple galleries, museums, and theaters showcasing the works of local talent. Belfast may not be as well-known as other places in Maine, but a trip to this unassuming gem will prove to be unforgettable.
Conclusion
Maine is a state that is abundant in concealed marvels, and these 11 lesser-known cities are only a few illustrations. From the wild coastline to the undulating mountains, Maine furnishes a varied array of natural loveliness and outdoors recreation. But Maine is also a state with a deep-seated past and energetic civilization. Each of these 11 cities affords an exclusive mix of history, civilization, and natural elegance, making them destinations that are meriting a journey. So if you're arranging a venture to Maine, don't confine yourself to the renowned spots.