The Golden State of gold-sanded beaches grew rapidly after gold was discovered in California in 1848, and thousands of settlers flooded the area. This list of unique towns, each more picturesque than the next, offers a getaway with a special vibe just for you. Choose from idyllic sights and a remote atmosphere in Avalon or Ojai's spiritualist community, with a whole other natural world.
You will have plenty of eye candy to enjoy over your favorite pursuits like beaches, hikes, kayaking, cruises, or some relaxation en plein air. From Wild West streetscape to art colony and old California resort, you will find picturesque scenery following you around these towns, with every view worthy of a postcard.
Avalon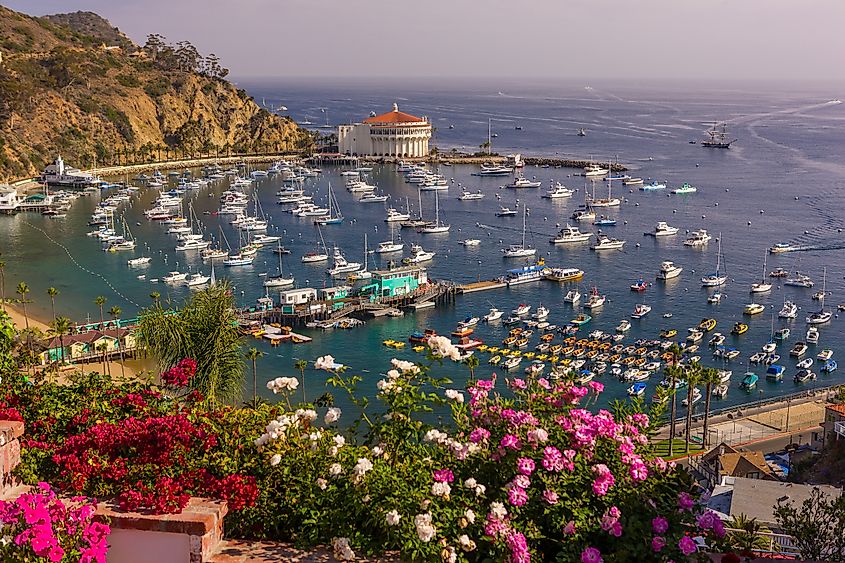 This modern town on Santa Catalina Island presents pristine landscape and sights to enjoy scenic activities on a real getaway from the city. Access the remote setting on a boat or a fifteen-minute helicopter ride from Los Angeles. The charming small town compiles authentically Californian experiences with its best nature, offering a lot to see and do with only a limited number of cars allowed. Explore the serene streetscape on a stroll under the low-key vibe, with shopping opportunities along the town's small main street.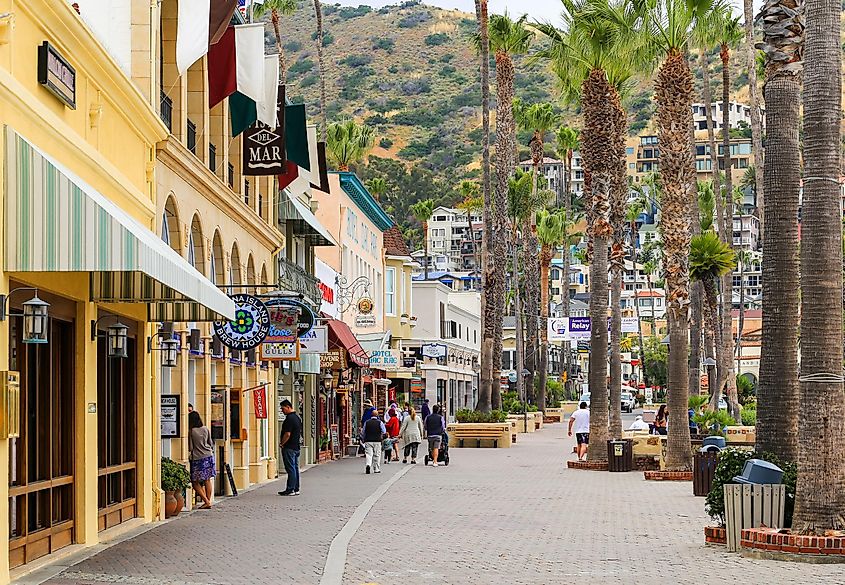 Immerse yourself in the laid-back lifestyle of the 3,379 locals by riding a bike, taking the public bus, a trolley, or renting a golf cart. Discover surrounding nature on a hike, along with the popular snorkeling and glass-bottom boat tours. Avalon is a stunning place without the big-city bustle to relax in a small town atmosphere and picturesque setting, as well as a harbor that opens out into the beautiful Pacific Ocean, where you can stroll through the port or take a cruise.
Cambria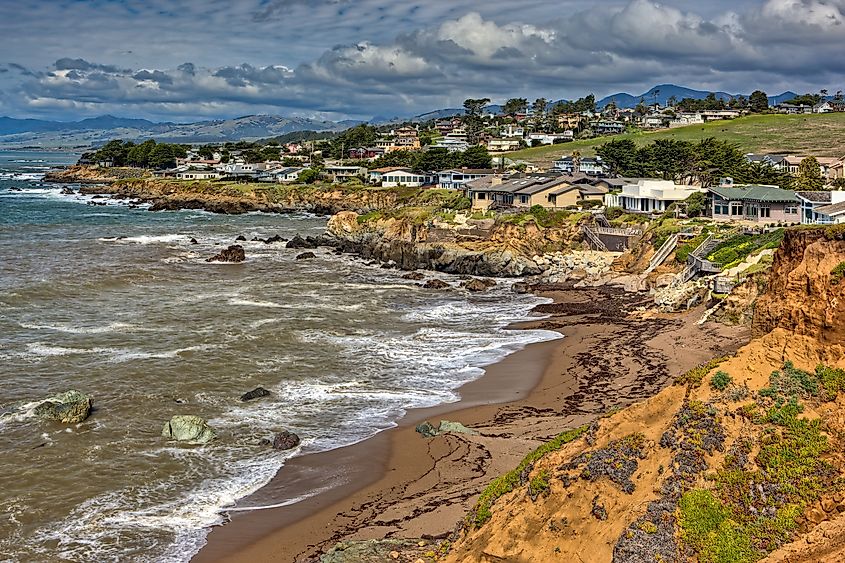 The low-key, small beach town in the shadow of Hearst Castle boasts a whole array of sights and experiences in one small place. Cambria is your go-to destination for rejuvenation in the fresh sea salt air after seeing elephant seals, strolling for antiques, and visiting the nearby wine country in Paso Robles, some 30 miles away. Spend the morning among 20,000 seals at Elephant Seal Rookery and head for some contemporary plein air art at the Vault Gallery, including works by Billy Zane.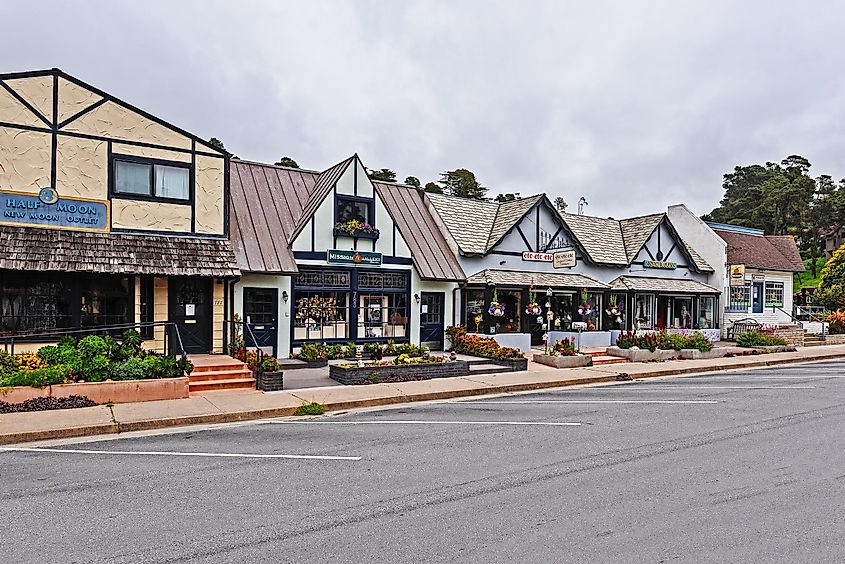 Enjoy a treasure hunt for home decor or a special souvenir at the popular Rich Man, Poor Man, Antiques on Main, or Home Arts. End the perfect day at sunset along Moonstone Beach, with window views from the Sea Chest Restaurant & Oyster Bar. The chic White Water offers a modern stay, while the Creekside Inn and Oceanpoint Ranch are none-the-less great options to kick up your feet in comfort.
Mammoth Lakes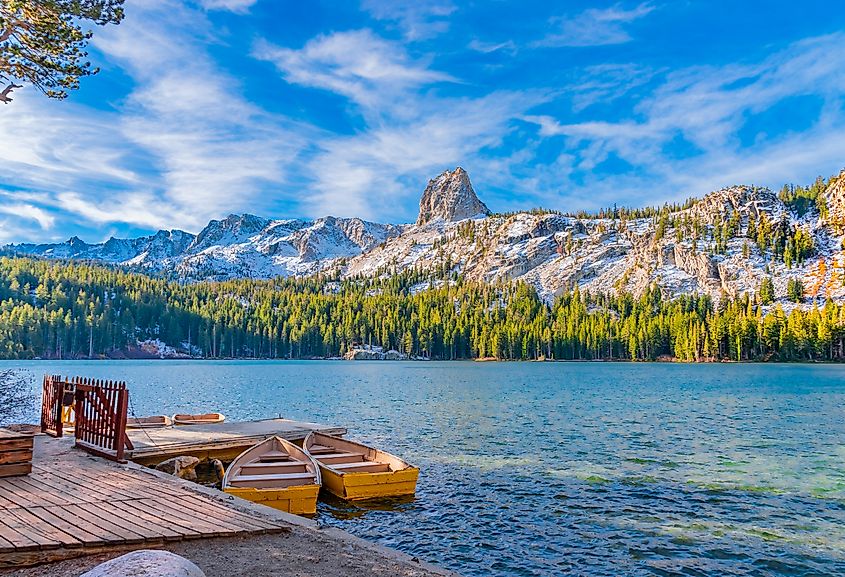 Find this small town of 6,879 residents nestled picturesquely along the foothills of the eastern Sierra Nevadas. The town with a descriptive name is a popular wintering destination in the state to take on the slopes at the Mammoth Mountain and June Mountain ski areas. Visit any season for lovely natural sights and lighthearted activities like fly-fishing, mountain biking, and camping during the warm months. Enjoy lovely foliage on a leaf peeping hike during the crisp fall season.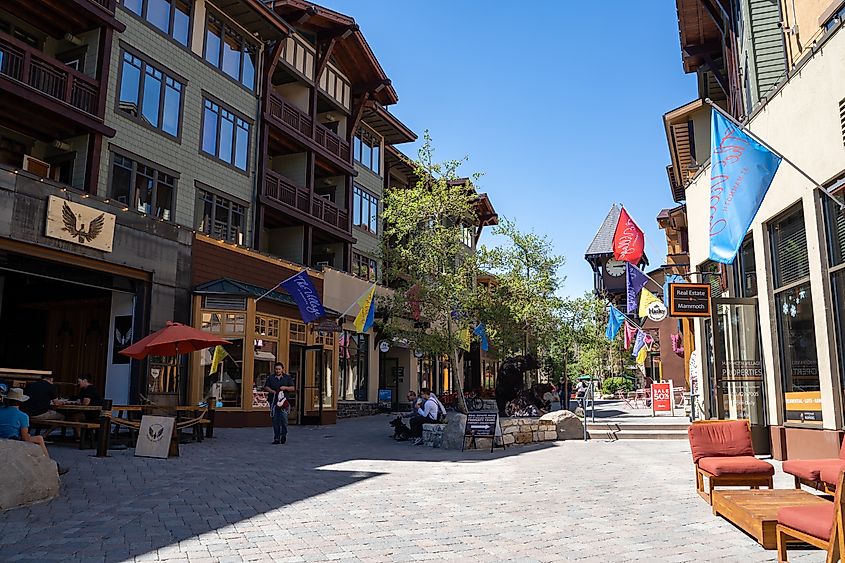 Choose the 2.5-mile loop around crystal-clear Convict Lake; you will only feel the strain on your eyes from the beautiful sights around.  Feel the 12,241-foot Mount Morrison towering as your constant shadow through all the adventures, like hiking to the Rainbow Falls, best seen during midday. The steady uphill climb is worth the jaw-droppingly gorgeous 101-foot waterfall, part of Devil's Postpile National Monument. The Yosemite getaway is only an hour's drive away if you want to extend your trip.
Moss Landing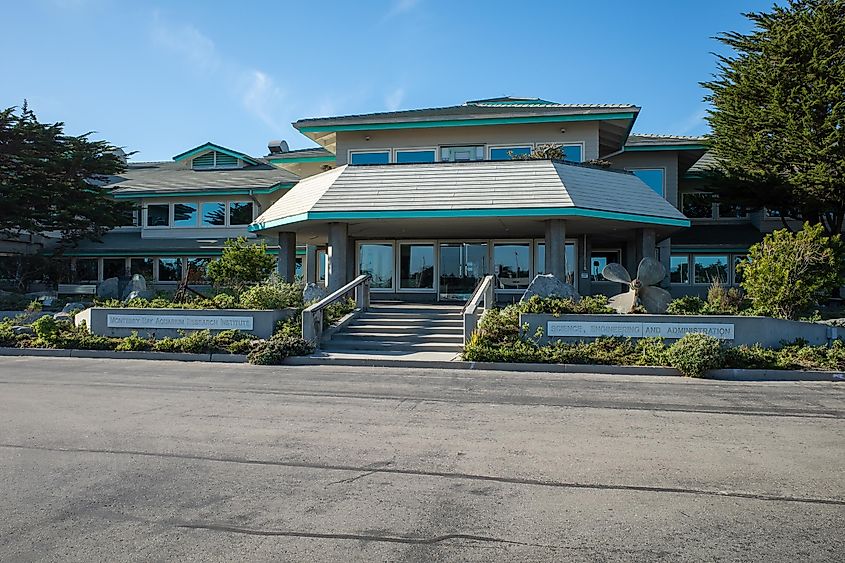 Moss Landing is easily overlooked in northern Monterey County, but well worth the trip. The tiny, picturesque fishing village is home to only 246 residents and 340 species of resident and migratory birds like herons, egrets, and pelicans. Stop by Moss Landing at the mouth of Elkhorn Slough National Estuarine Reserve, which is a tidal salt marsh. This nature lover's playground offers the best bird watching opportunities.\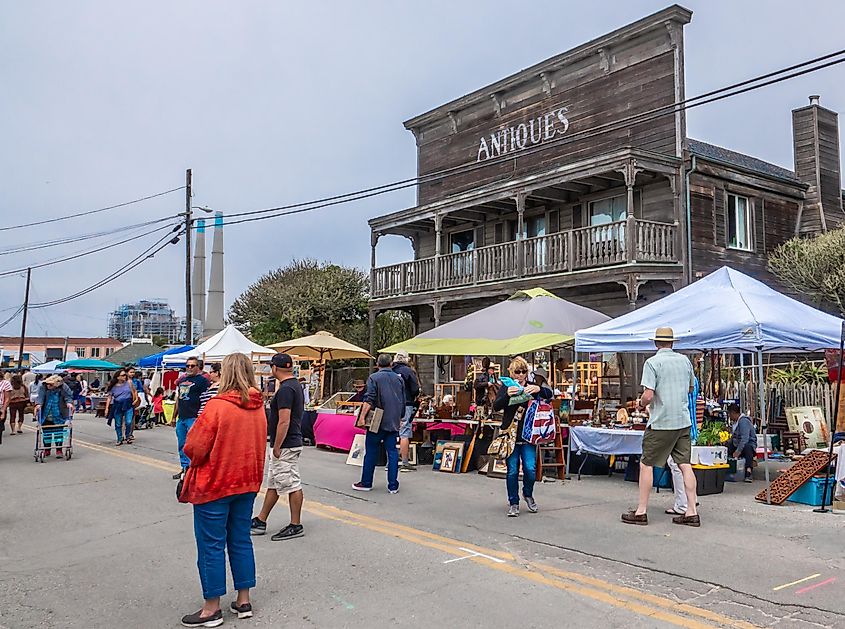 Over 100 southern sea otters occupy the slough, where you can kayak or catamaran amid them or hike around. Be on whale-watch alert through all wet and dry activities along the shores. Make sure to stop by some of the area's wineries through the Carmel Valley, considered some of the state's best, like Bernardus, Holman Ranch, and Joullian Vineyards.
Nevada City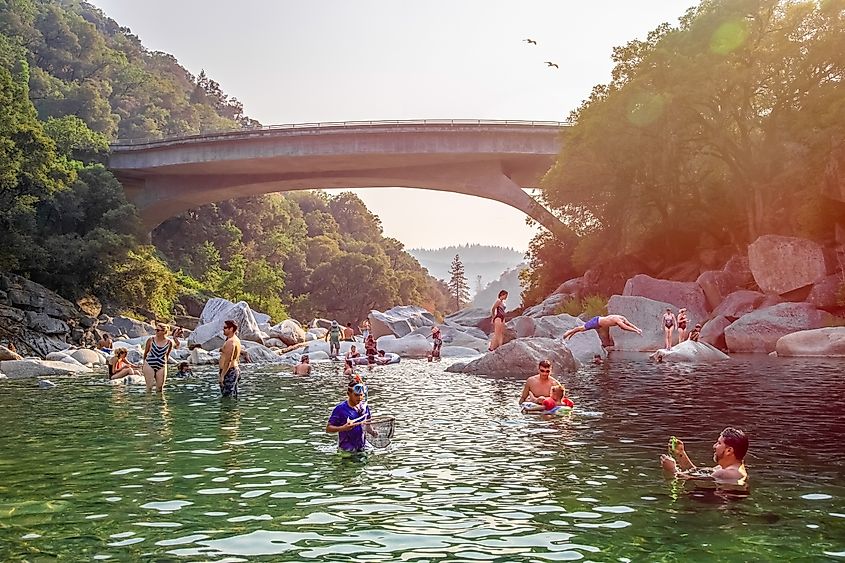 The area that would become the small town of Nevada City was among the first places settled following the discovery of gold in California in 1848. Founded in 1849, some 100 kilometers northeast of Sacramento, Nevada City quickly thrived as one of the state's wealthiest thanks to mining. Stroll the picturesque streetscape with a charming historic district that impeccably keeps up the Wild West style through all these years.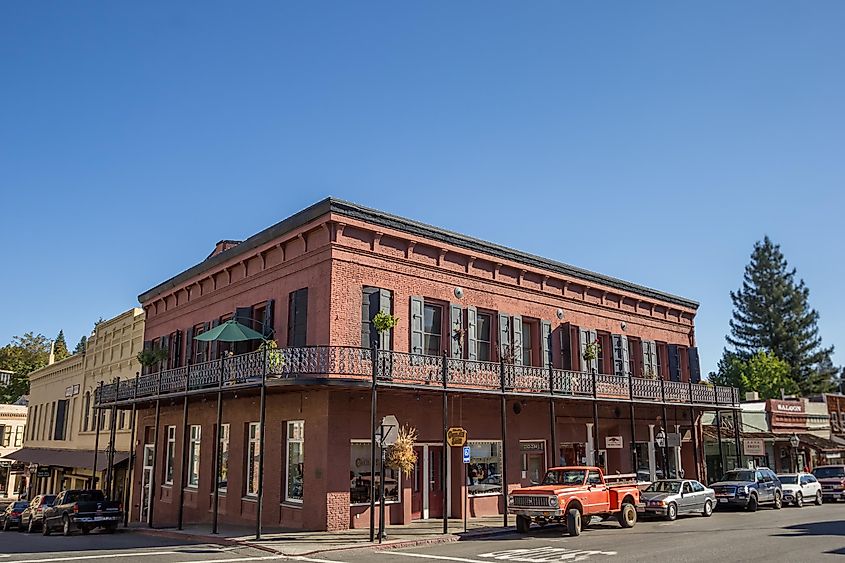 Check out many historic and preserved buildings, functioning gambling parlors, and other old California attractions. Kick up your feet at one of the retro hotels with modern amenities and absorb cultural vibes at various saloons. Check out the 1865 Nevada Theatre, the state's oldest operating performance venue on the whole West Coast.
Ojai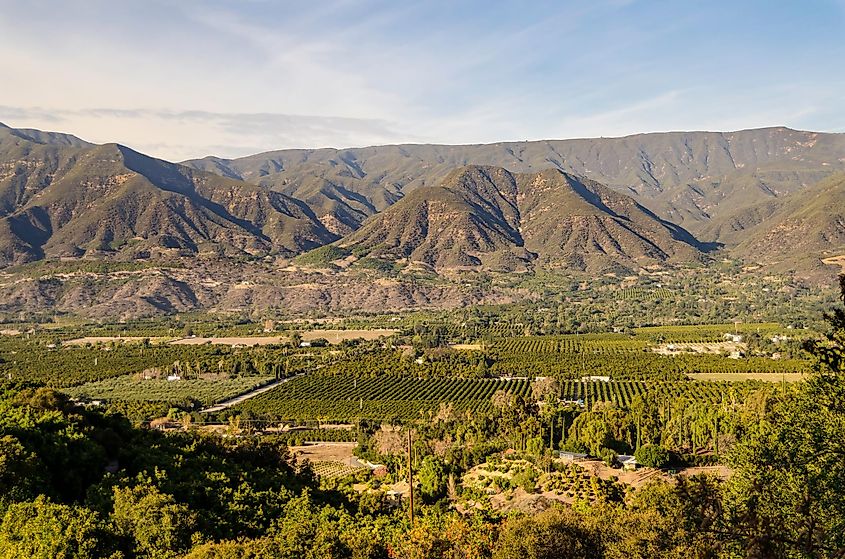 Find this "nest," as the town scenically translates from the Native American language, within a valley amid a hilly landscape. Ojai affords beautiful views of the surrounding hills and mountains that make you feel at home. The small town is an idyllic California vacation destination complete with boutique hotels, hiking opportunities, farmer's markets, spas, and parks to relax with a fresh air picnic.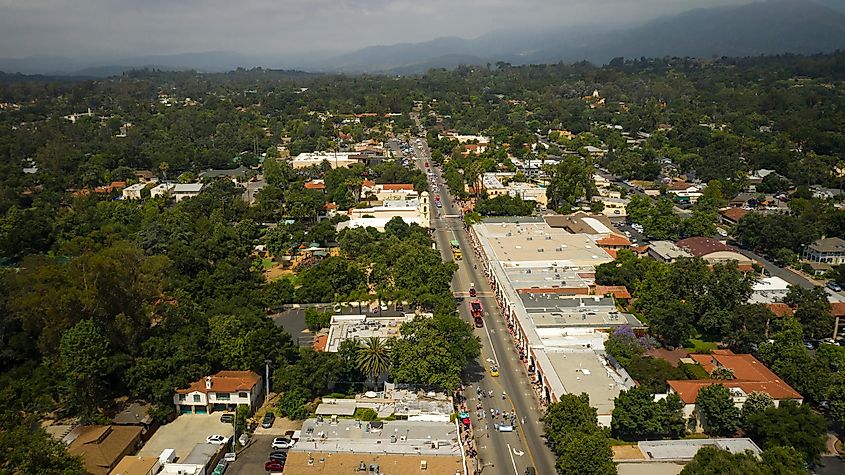 In this town of spiritualists, there is an organically themed restaurant scene with a focus on sustainability and healthy choices. The culture extends onto the streets, where locals lovingly keep up the aesthetics. Find lovely private homes in between colorful art galleries and beauty every which way. Hike around the whole natural world of Ojai's surrounding hills, which gives back particularly picturesque scenery to the caring locals.
Pacific Grove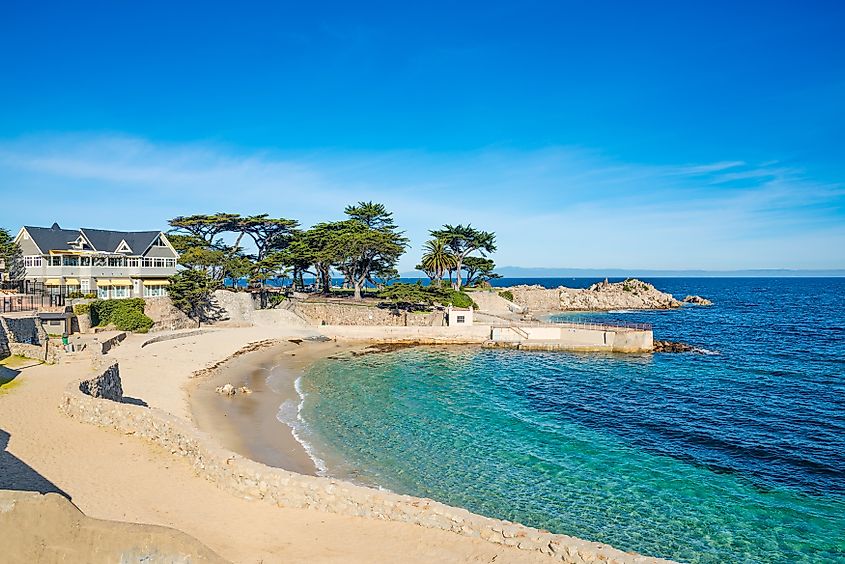 This picturesque little beach town tucked between Monterey and Pebble Beach is famous for a unique natural phenomenon. Thousands of delicate monarch butterflies flutter into Pacific Grove to spend the winter, which brings thousands of gawking tourists from mid-October to mid-February. The mild climate that attracts the pretty spectacle is ideal for year-round tourism and recreation along the beaches.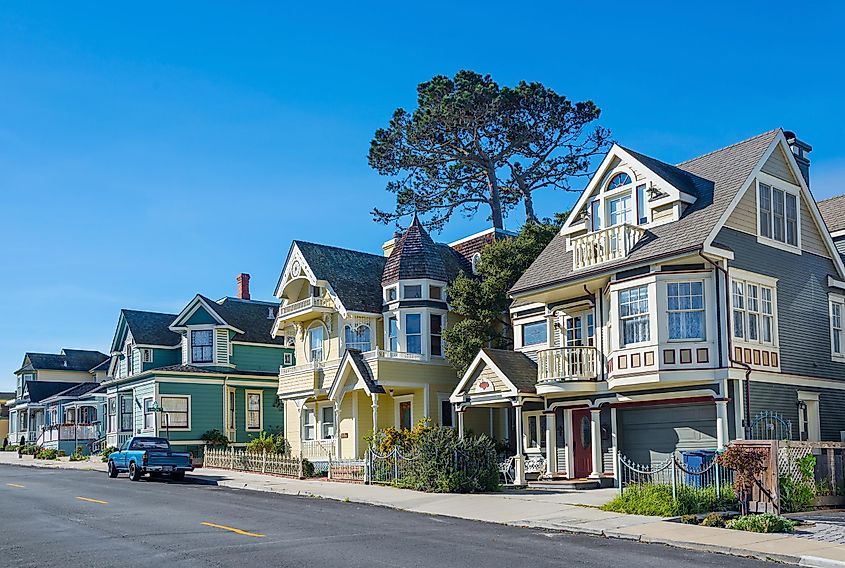 The beautiful coast, with its lining of charming Victorian houses, draws a year-round string of history fans, beachgoers, and the everyday working crowd looking to relax under the sun away from the city views. Visit Pacific Grove and stop by the Monterey Bay Aquarium, one of the nation's best, on the town's border with Monterey.
Sausalito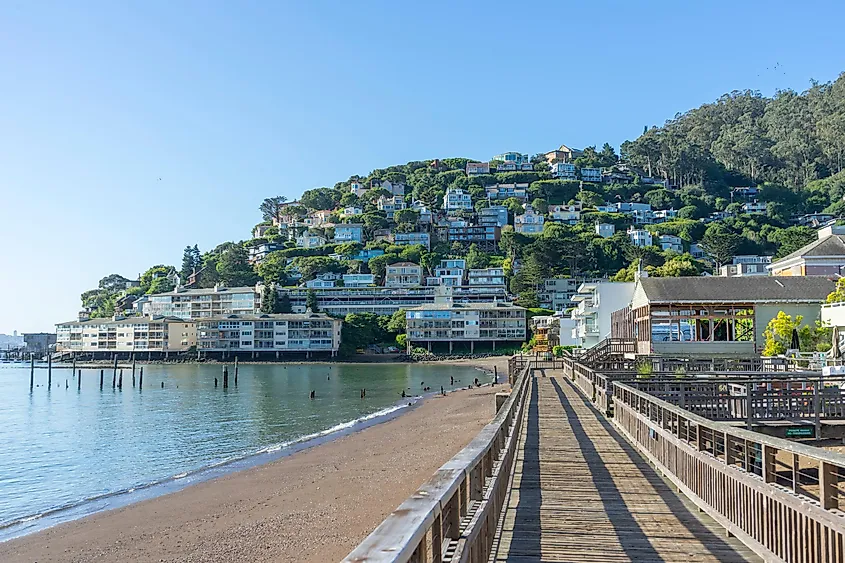 The picturesque town of 7,332, just north of San Francisco, is a unique town with a shipbuilding past and an interesting vibe you can't really put a finger on. The town was starstruck after 1972, when the Recording Plant music studio attracted Aretha Franklin, the Grateful Dead, Van Morrison, Celine Dion, and many others. Discover Sausalito' creative side on a stroll along the streetscape under the persisting beachy vibe and sea breeze.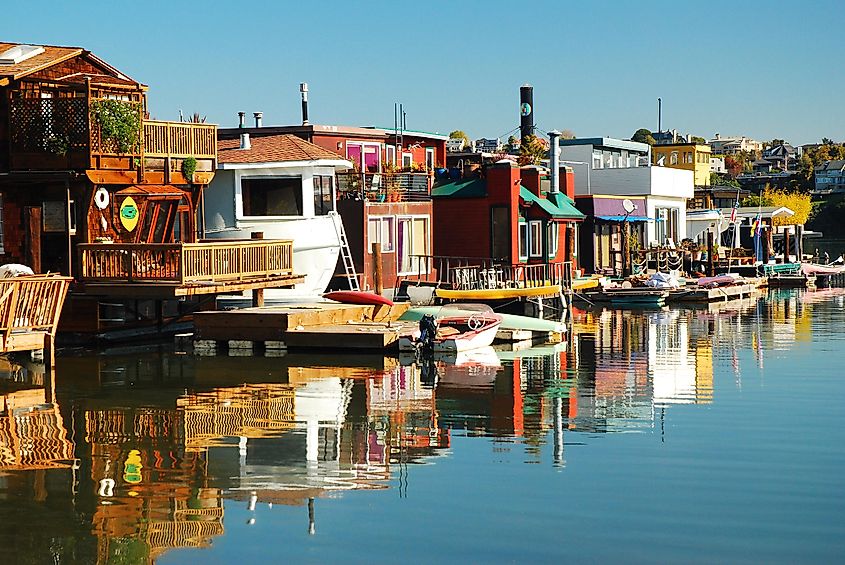 Relish in the laidback atmosphere with a vibrant mix of sights, from trendy boutique stores and hotels to all kinds of artsy. Stroll along street displays and installations to the art galleries and seek out the largest local artist co-op in the San Francisco Bay area. Stay sharp with lots of coffee shops and al fresco dining at Sausalito's restaurants of all cuisines and styles, from eateries to fine dining. Recharge on a refreshing hike to the Marin Headlands, with a 554-acre old-growth forest called Muir Woods, to relax in nature.
Trinidad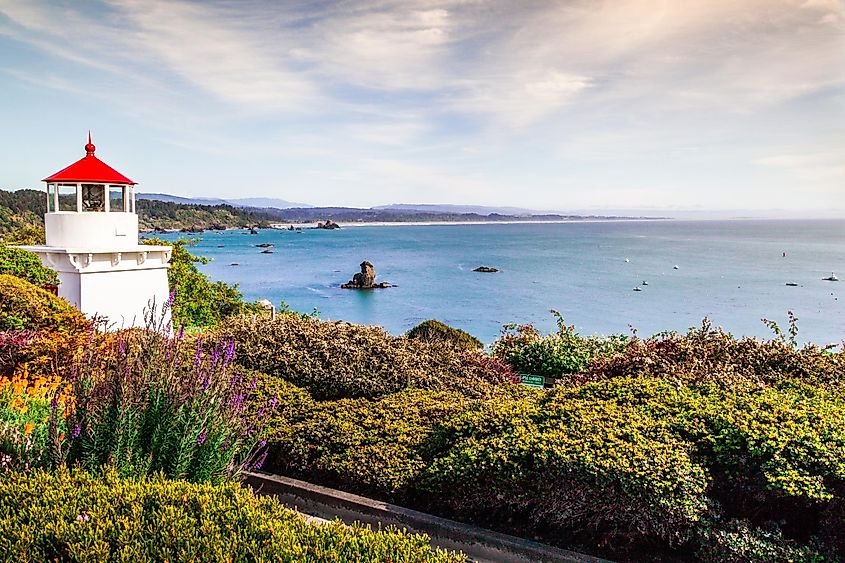 The small town in Humboldt County enjoys a dramatic coastline with ten beautiful beaches. Find your favorite under the rocky outcroppings and have the laidback beach vacation of your dreams along the Trinidad State Beach or the College Cove, its more secluded northernmost section. If you get tired of lying around but not the sights, head on a scenic Trinidad Head hike with beautiful ocean vistas and even whales. Sightsee fishing vessels launching into harbor for Dungeness crabs and salmon, which you will later devour at one of the town's many seafood places.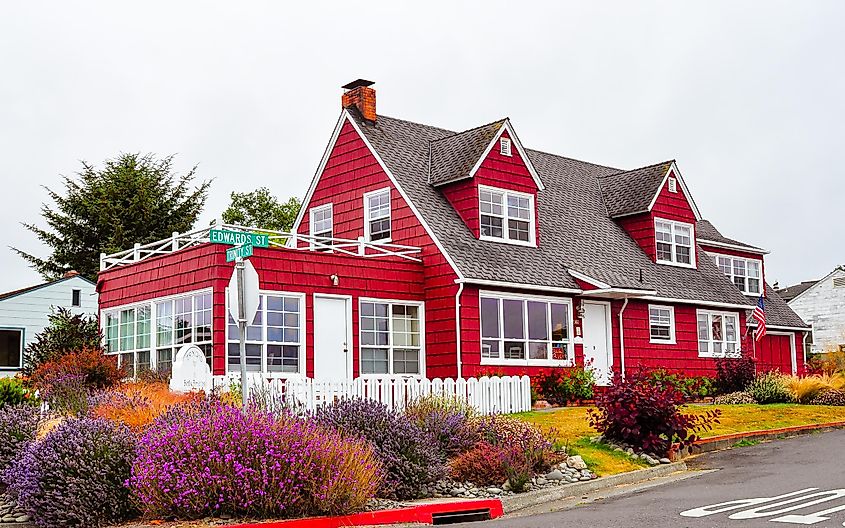 There is also the Trinidad Pier and, just south, the Indian Beach, for kayaking and visiting tidepools. Hike through the towering stands of redwood trees in Rockefeller Forest in Humboldt Redwoods State Park or drive through the Avenue of the Giants. Stray away from seafood and go for unique flavors like the wild mushroom cobbler and peach and arugula pizza at the next-door neighbor, Eureka's Brick & Fire bistro.
Arcata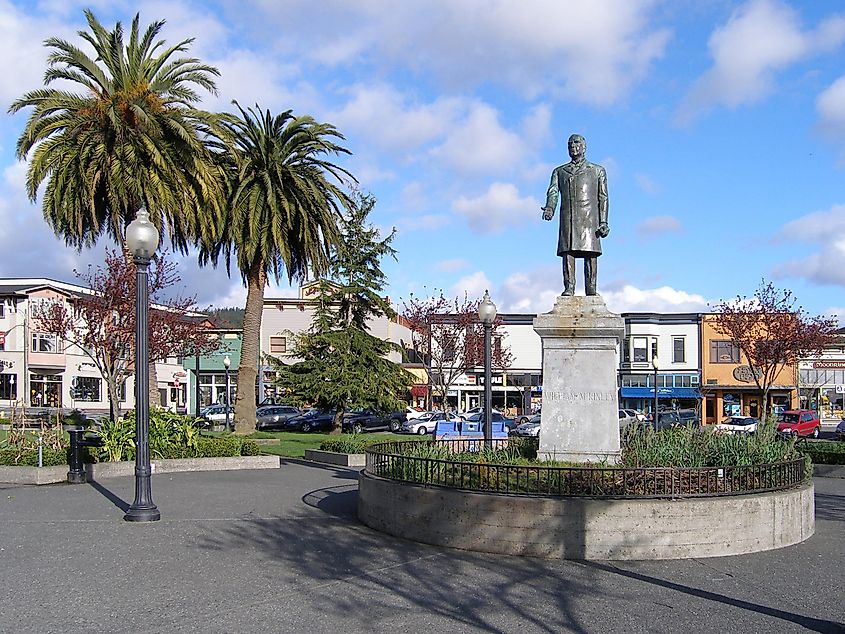 This small, picturesque town is a truly unique and exciting place in Northern California, unlike any other in the whole nation. Arcata is the state's top destination for seaside shopping, but it's not the usual scene or the kind of goods you would expect, such as boutiques lining a boardwalk. Find a wealth of organic food and local businesses as you immerse yourself in the palpably different atmosphere.
The college town has the Green Party holding the majority of local government seats, where a strong student body serves on the city council and even as mayor. Stroll along the lively streets with a youthful ring in the air, impeccable services at fair prices, manicured sights, and pristine natural surroundings.
Borrego Springs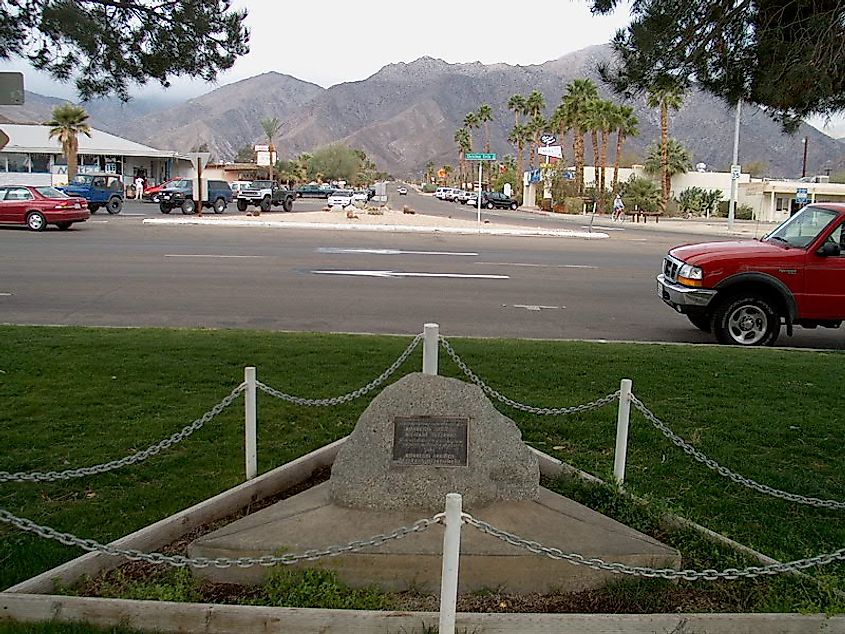 This small town further south in the state is a unique animal on the list of picturesque towns, quite literally. Not only is it a refreshing gateway into the Anza Borrego Desert State Park, but the pint-sized town boasts a streetscape with no traffic and clear nights to sight constellations and comets at night. This special desert town in San Diego County is an official International Dark Sky Community and included on Travel & Leisure's "America's Coolest Desert Town" list. 
The 935-square-mile State Park is the largest in the 48 contiguous states, with spring wildflower blooms and a growing popularity to see the collection of 130 massive metal sculptures amid natural surroundings. Explore Borrego Springs' Galleta Meadows with a 350-foot-long sea serpent and other strange creatures strewing the blissful landscape, and hike through the park's slot canyon.
In Conclusion
California screams picturesque from its small towns, set amid pristine landscapes with the best natural vistas. These aesthetic towns are home to unique local cultures of friendly residents who keep up with impeccable service and caring habits towards nature. Mother Nature returns favor with the best-dressed picturesque scenery of the Golden State.
Immerse yourself in the serene atmosphere, from nature havens to desert towns, and even an international dark-sky community. Choose a beach scene or streetscape with a low-key vibe, modern amenities, shopping opportunities, seafront dining, art, and history aplenty.