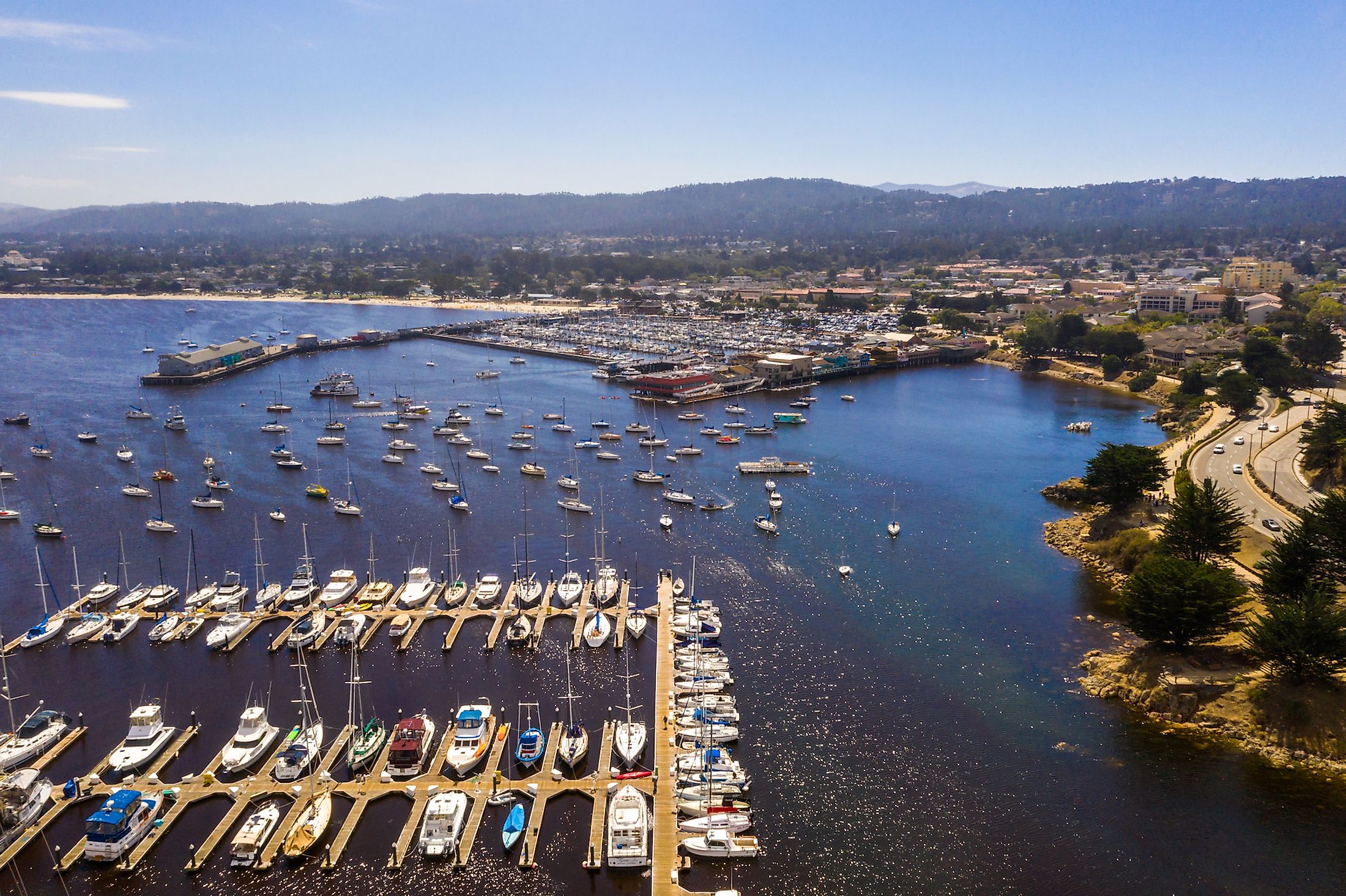 Pacific Grove, California
Pacific Grove is a charming California town on the Monterey Bay coast. It is recognized for its beautiful beaches, monarch butterflies, diversified marine life, purple ice plants, and well-designed buildings. Whether you are searching for an exciting adventure or a quiet holiday, this seaside city is the perfect place to visit.
Geography Of Pacific Grove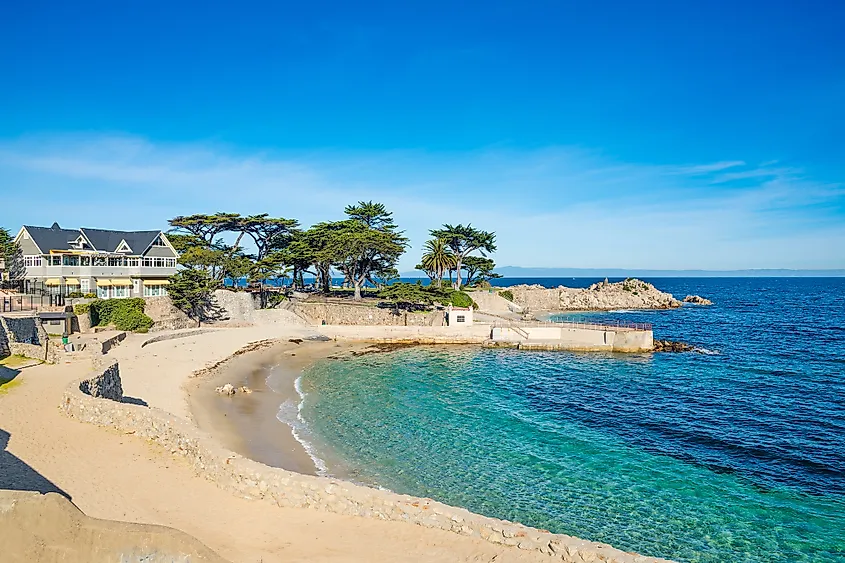 The community is situated between Pebble Beach and Monterey, two well-known neighbors. Carmel-by-the-Sea is the next city to the south, five miles away, while Big Sur is 30 miles away. Pacific Grove, approximately one and a half hours south of San Francisco, is a popular vacation destination for San Francisco Bay Area residents. The city has a total area of 4.0 square miles, according to the US Census Bureau (10 km2). It is made up of 2.9 square miles (7.5 km2) of land and 1.1 square miles (2.8 km2) of water (28.42 %).
History Of Pacific Grove
Pacific Grove started off as a Methodist Christian coastal resort. In 1874, Methodist minister Reverend J.W. Ross and his wife toured the region and concluded that it would be a suitable place for a projected Methodist Retreat. Pacific Grove's pine, oak, and cypress trees, as well as a diverse array of natural flora and flowers, made it an appealing camping destination. The Pacific Grove Retreat Association was established on June 1, 1875, in San Francisco to manage the Christian Seaside Resort at Pacific Grove. The Retreat area was built on property donated by the Pacific Improvement Company and David Jacks. This Retreat Region, as surveyed by St. John Cox at the time, included the area between the Bay and Lighthouse Avenue and First Street and Pacific Avenue.
Pacific Grove was intended to be a "retreat" for a few weeks in the summer, a tent encampment rather than a city of houses, according to the founders. For fifty dollars, a 30-by-60-foot lot with adequate room for a tent was sold. During the first year, twelve to fifteen wood-framed tents were erected to accommodate around fifty individuals. The area between Eighteenth Street and Grand Avenue became a tent city in the following summers. At the end of each summer, the tents were pulled down and preserved in Chautauqua Hall, but the wooden frames were left standing. Pacific Grove was established as a city in 1889, with 1300 permanent people and a one-square-mile area.
Climate
The climate of Pacific Grove is moderate all year, similar to that of adjacent Monterey, with most of the rain occurring from November to April. Extreme temperatures are uncommon, and fog is widespread throughout the year, especially late at night and early in the morning. Summers in this region are warm and dry, with no average monthly temperatures exceeding 71.6 °F. According to the Köppen Climate Classification system, Pacific Grove has a warm-summer Mediterranean climate.
Population And Economy Of Pacific Grove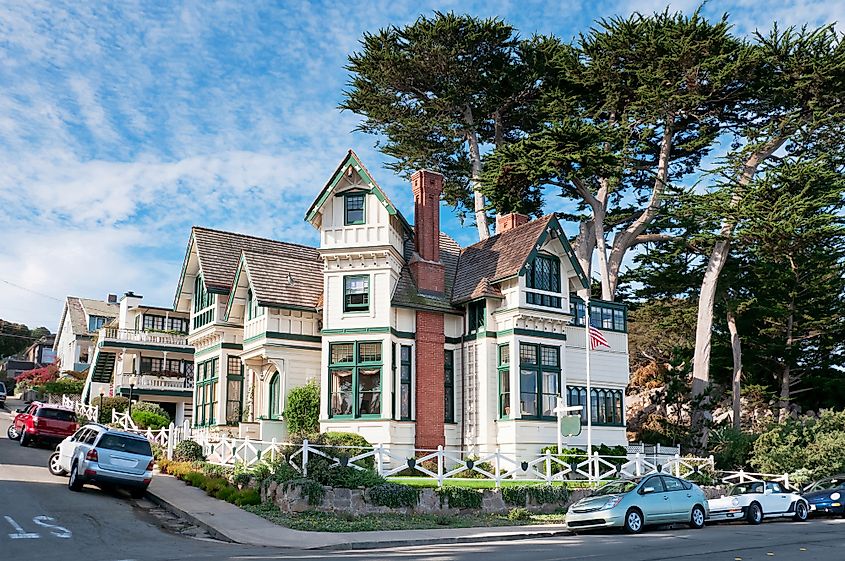 According to the most recent US Census estimates, the current population of Pacific Grove, California, is 15,191. The city's population is now dropping at a -0.48 % yearly pace, but it has climbed by 0.73 % since the 2010 census, which reported a population of 15,081. Pacific Grove has a median age of 48.9 years, 45.9 years for men, and 51.7 years for women.
Between 2014 and 2019, the workforce in Monterey County grew by 3%, while total employment rose by 5%, adding 10,700 new jobs yearly and lowering the unemployment rate by 2.8%, from 10.3% in 2014 to 6.2% in 2019. Tourism is a major economic engine in Pacific Grove, and many old homes have been turned into bed and breakfast inns and restaurants.
The "Magic Carpet"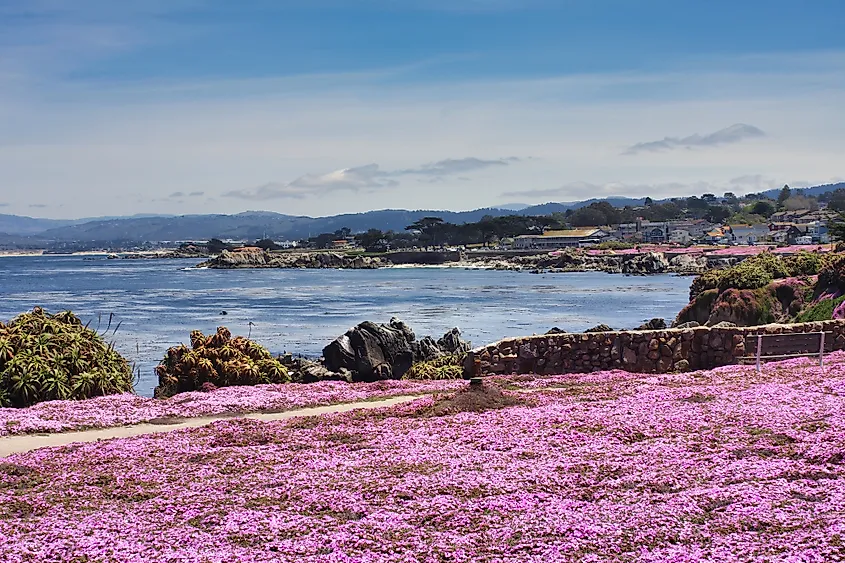 The ice plant, also known as the "Magic Carpet," is a Pacific Grove phenomenon. It usually appears in mid-April and completely covers the shoreline in bright pink colors by the early and middle weeks of May, lasting into June. Despite popular perception, the Ice Plant was transported to California from Sought Africa only in the early 1900s and was planted along railroads and subsequently highways for soil stability. The plant produces gorgeous pink flowers and blooms so profusely during peak season that it appears like a pink carpet. Pink spots fill the rocky shore bordered by the azure ocean. During the peak season of May, sites like Pacific Grove, particularly Lover's Point Park, are highly recommended.
The Monarch Butterflies Of Pacific Grove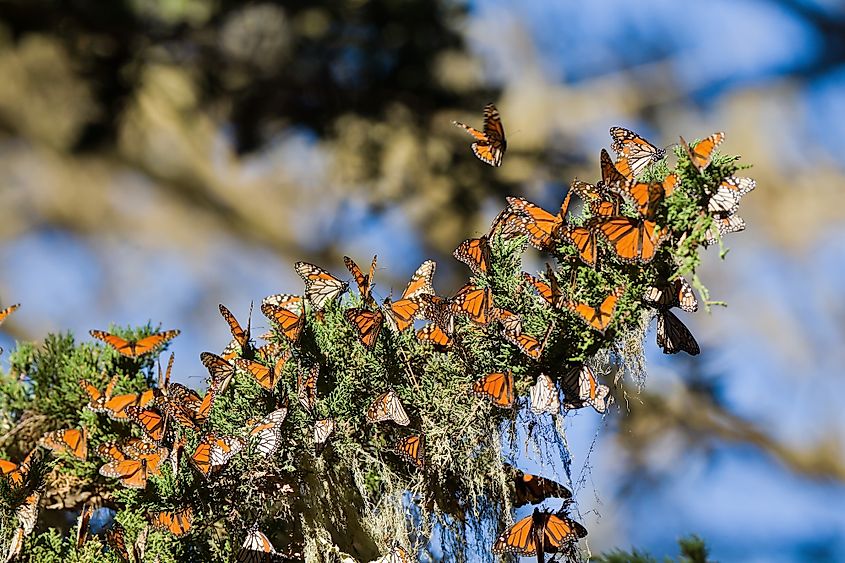 Thousands of fluttering monarch butterflies descend from the north every October and are sheltered by a particular microclimate of eucalyptus trees and Monterey pines. Since 1939, Pacific Grove has welcomed their arrival with a Butterfly Parade, including schoolchildren costumed in wings. A municipal law authorizes a $1,000 punishment from 1939 for hurting a butterfly in any way. Pacific Grove residents have a rich history of caring for their butterfly visitors and take their conservation very seriously.
The Pacific Grove Museum of Natural History Association has a Butterfly Docents program that welcomes guests and gives information on monarch butterflies during "habitat chats." Local volunteers are busy rebuilding the monarch butterfly habitat at Pacific Grove. Residents working together, planting, weeding, and watering, have added hundreds of additional trees and blooming nectar plants. The Pacific Grove Museum of Natural History Association and its volunteers work hard to guarantee that their community remains a safe haven for monarch butterflies.