11 Most Charming Cities In Hawaii
Hawaii, the Aloha State, is a place of enchanting beauty that spans beyond its well-known beaches. The charm of its cities rivals the natural grandeur of the islands, each carrying a unique spirit that melds tradition and modernity. Hawaii is more than just a paradise for surfers and sun-seekers; it is a vibrant landscape of culture, history, and breathtaking scenery. From the bustling streets of Honolulu to the artistic soul of Hilo, here we explore the charming cities in the state. Whether you're in search of urban sophistication, historical intrigue, or serene landscapes, these cities promise unforgettable experiences.
Honolulu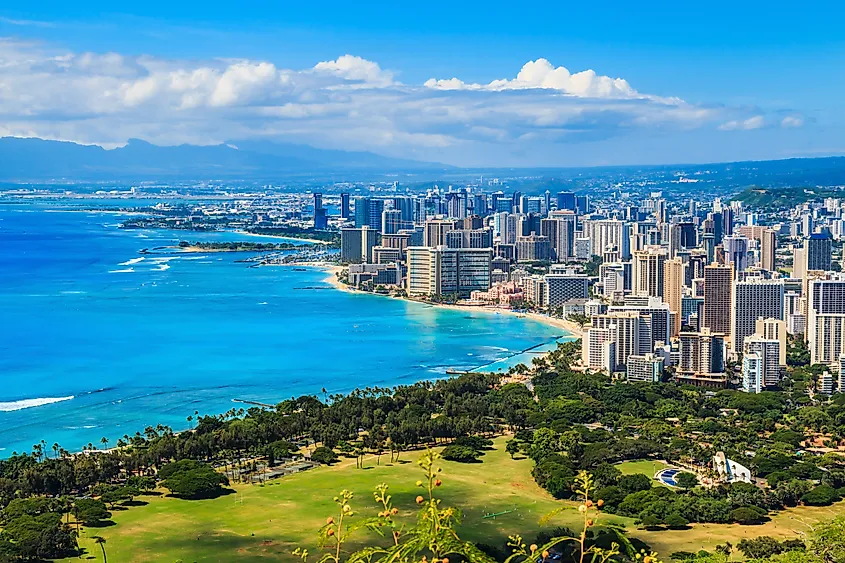 As Hawaii's capital and most populous city, Honolulu is a vibrant hub of culture, arts, and history. Located on the Island of Oahu, the city stretches from the southeastern shore, enveloping world-renowned Waikiki Beach and reaching up to the stunning Manoa Valley.
Known for its iconic Diamond Head landmark, Honolulu offers a wealth of outdoor experiences, from hiking trails to surf spots. Ala Moana Beach Park is a local favorite, offering a vast green space and a calm swimming area protected by a coral reef. The city's extensive coast is part of the Pacific Ocean, providing a stunning backdrop for all beachside activities.
Within the city's core, you'll find an intriguing mix of modern architecture and historical sites. The Iolani Palace, the only royal palace on U.S. soil, stands as a powerful symbol of Hawaii's monarchy era. The bustling Chinatown district, renowned for its culinary scene, adds a unique twist to Honolulu's charm.
Hilo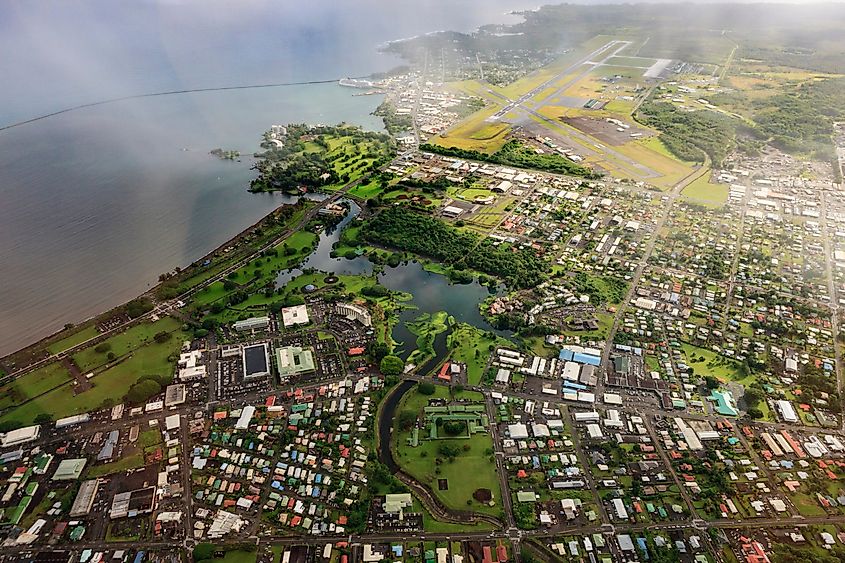 Hilo, located on the Big Island, is a city that perfectly encapsulates Hawaii's spirit. It's set on the shores of Hilo Bay, fed by the Wailuku River, and is a gateway to the Island's natural wonders, including the Hawaii Volcanoes National Park and Mauna Kea.
Hilo carries an artistic soul, visible in its galleries, museums, and festivals. The Merrie Monarch Festival, a week-long celebration of traditional Hawaiian hula dance, draws visitors from across the world. Its historic downtown area, filled with beautifully preserved buildings, lends the city a nostalgic charm. While Hilo's picturesque Rainbow Falls and serene Liliuokalani Gardens are must-visits, the city's connection to the Pacific Ocean is equally compelling. Coconut Island, a small park in Hilo Bay, is a popular spot for picnics and swimming, offering stunning views of Mauna Kea and the city's shoreline.
Lahaina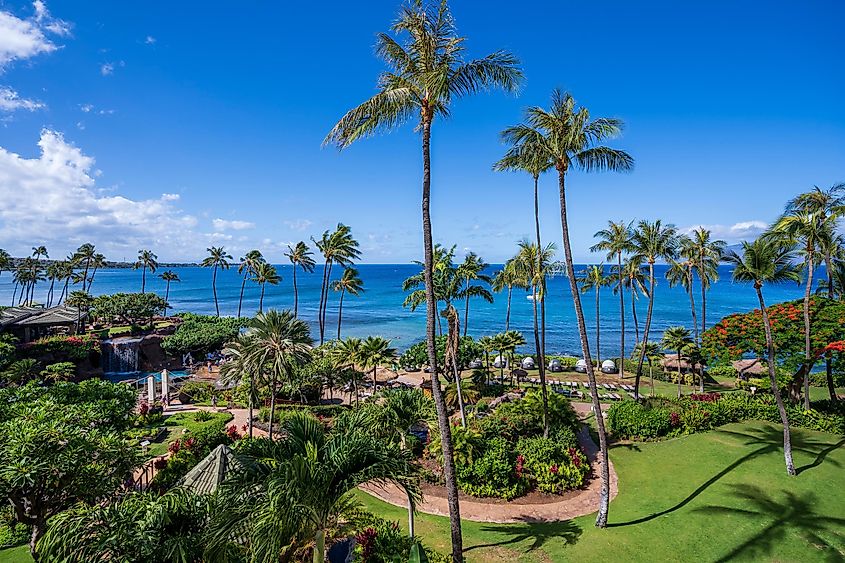 Lahaina is a settlement that embodies the soul of Maui, Hawaii's second-largest Island. Once the capital of the Kingdom of Hawaii, today, Lahaina is known for its historic charm, vibrant arts scene, and spectacular natural beauty.
Lahaina's Front Street, a bustling thoroughfare filled with shops, restaurants, and galleries, is a National Historic Landmark. Its most famous attraction, the massive Banyan Tree, spans almost an acre in the town square. For history enthusiasts, the Lahaina Restoration Foundation maintains numerous historical sites, including the Baldwin Home Museum and the Old Lahaina Prison. The city's harbor is the launch point for whale-watching tours and trips to the neighboring Island of Lanai. Sitting on the shores of the Auau Channel in the Pacific Ocean, Lahaina's beaches offer stunning views, especially during sunset.
Kailua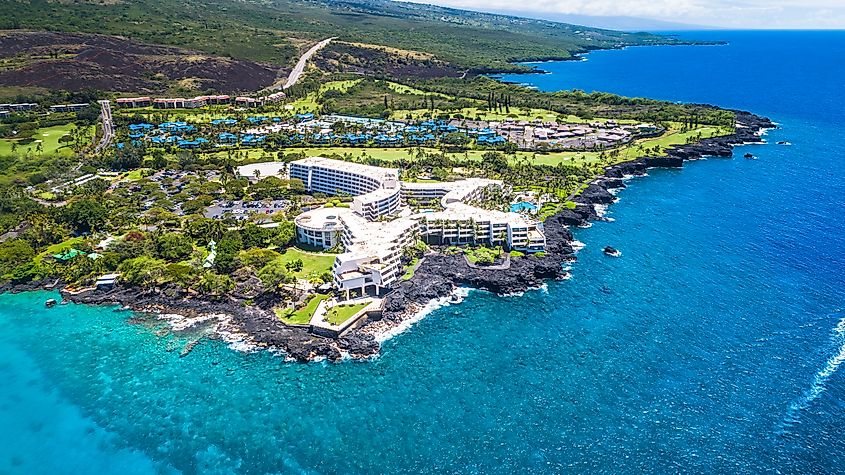 Kailua, located on Oahu's windward coast, is a city known for its laid-back vibe and stunning natural beauty. With its white sandy beaches and turquoise waters, it's a paradise for water sports enthusiasts. Kailua Beach Park, renowned for its soft sands and clear waters, is a hotspot for kite surfing, kayaking, and paddleboarding. The city's coastline, part of Kailua Bay, offers breathtaking views of the Pacific Ocean and the Mokulua Islands.
Downtown Kailua offers a unique blend of small-town charm and cosmopolitan amenities. Its lively farmers' markets, boutiques, and eateries are worth exploring. The city's proximity to the Kawainui Marsh, the largest wetlands in Hawaii, adds another dimension to Kailua's appeal. The marsh is a wildlife sanctuary and an important site for Hawaiian history and culture.
Kaneohe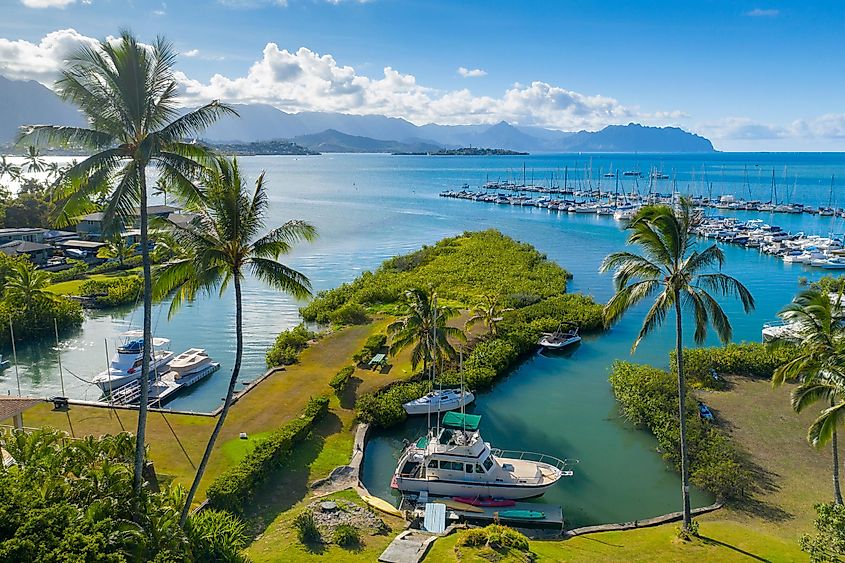 Also located on the windward side of Oahu, Kaneohe is a city that offers both natural beauty and cultural richness. With its lush landscapes and stunning Kaneohe Bay, this city is a nature lover's paradise.
The Hoomaluhia Botanical Gardens, nestled at the foot of the Ko'olau Mountains, offer a serene retreat. But it is the Kaneohe Bay, part of the Pacific Ocean, that truly defines the city. The Bay is home to the Sandbar (or Disappearing Island), a natural formation that offers an unforgettable aquatic experience. Kaneohe also houses the Byodo-In Temple, a replica of a 900-year-old Buddhist place of worship in Kyoto, Japan. This non-practicing Buddhist temple, nestled in the Valley of the Temples Memorial Park, adds an air of tranquility and mysticism to the city.
Waikoloa Village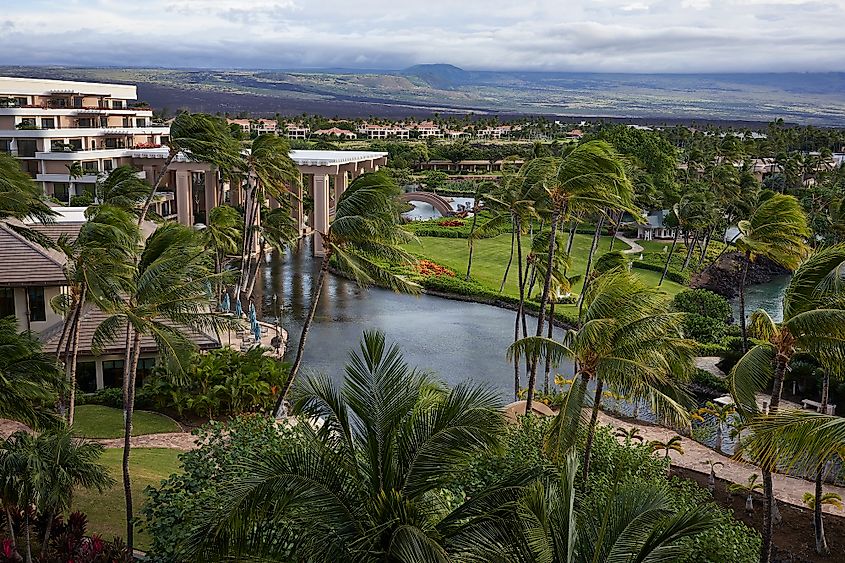 Located on the Big Island's western coast, Waikoloa Village is a charming city with a resort-like vibe. It's known for its golf courses, shopping areas, and stunning Anaehoomalu Bay. The city offers an array of outdoor activities, including golfing, hiking, and beach activities. The Waikoloa Beach Resort Golf courses are a favorite among visitors. However, it's the city's proximity to the Pacific Ocean that truly enriches its appeal. Anaeho'omalu Bay, also known as A-Bay, offers a beautiful beach that's perfect for swimming, snorkeling, and sunset strolls.
Waikoloa Village also offers a taste of the region's history. The Waikoloa Petroglyph Reserve houses an impressive collection of ancient Hawaiian rock carvings, offering insights into the Island's past. Its proximity to the Kings' Shops and Queens' Marketplace makes it an ideal city for a balanced vacation experience.
Kona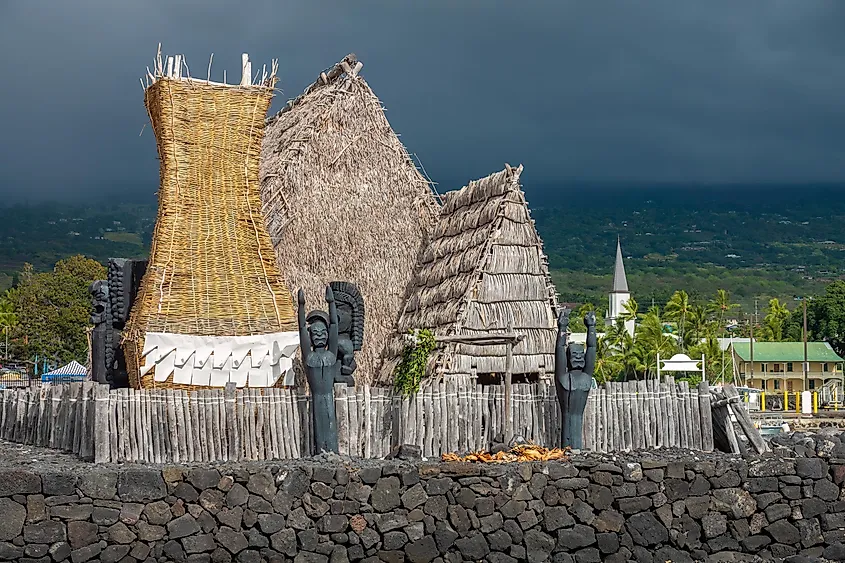 On the western coast of the Big Island lies Kona, a city known for its sunny weather, historic sites, and world-famous coffee. Overlooking the Pacific Ocean, Kona provides access to some of the best snorkeling and surfing spots in Hawaii.
One of Kona's major attractions is its historic Kailua Village, a lively seaside town with a range of shops, restaurants, and historical landmarks. The Hulihe'e Palace and Mokuaikaua Church, the oldest Christian church in Hawaii, are must-visit sites in the Village. Kona's coastline is a haven for marine life, providing excellent opportunities for snorkeling and deep-sea fishing. Each year, Kona hosts the Ironman World Championship Triathlon, drawing athletes from around the world to its scenic routes.
Kapaa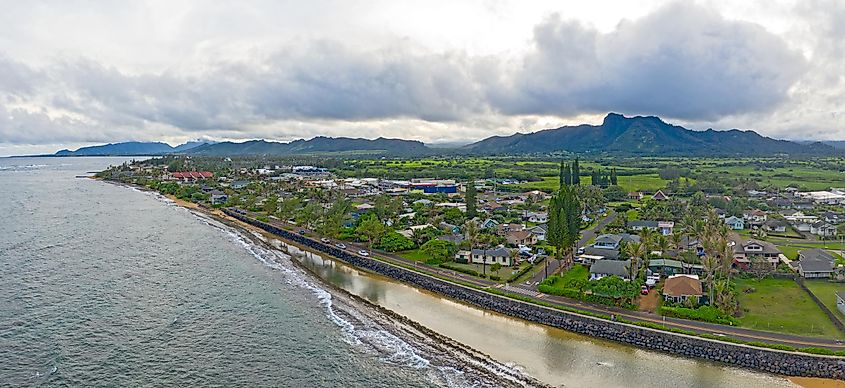 Located on the eastern coast of Kauai, Kapaa is a city that charms with its beautiful landscapes and laid-back atmosphere. Kapaa's coastline, overlooking the Pacific Ocean, is a mix of white sandy beaches and rugged coral reefs, ideal for snorkeling and sunbathing.
The Ke Ala Hele Makalae trail, stretching along the city's coast, offers stunning views and is perfect for walking, cycling, and rollerblading. The city's proximity to Wailua River, the only navigable river in Hawaii, allows for unique experiences like kayaking and riverboat cruises. Kapaa's Old Town, with its eclectic mix of shops and restaurants, gives a glimpse into the city's vibrant local culture. The monthly First Saturday Art Walk is a popular event showcasing local art, music, and cuisine.
Kihei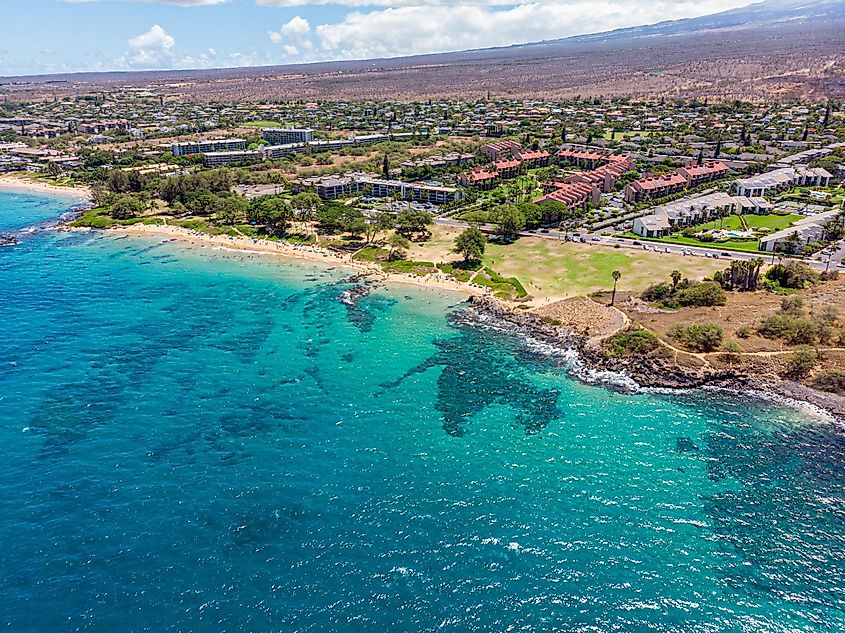 Kihei, situated on Maui's southwestern shore, is a city that blends urban amenities with natural beauty. Its six miles of beaches offer a variety of water activities, and the Kealia Pond National Wildlife Refuge is a bird watcher's paradise.
The city's three beach parks - Kamaole I, II, and III, overlook the Pacific Ocean and are perfect for swimming, snorkeling, and picnics. The Kihei Canoe Club offers visitors a chance to experience traditional Hawaiian canoeing. With its array of restaurants, bars, and shops, Kihei boasts a lively nightlife scene. The Maui Brewing Company, the largest craft brewery in Hawaii, is located here. Kihei's consistent sunshine and variety of attractions make it a favorite among visitors.
Waimea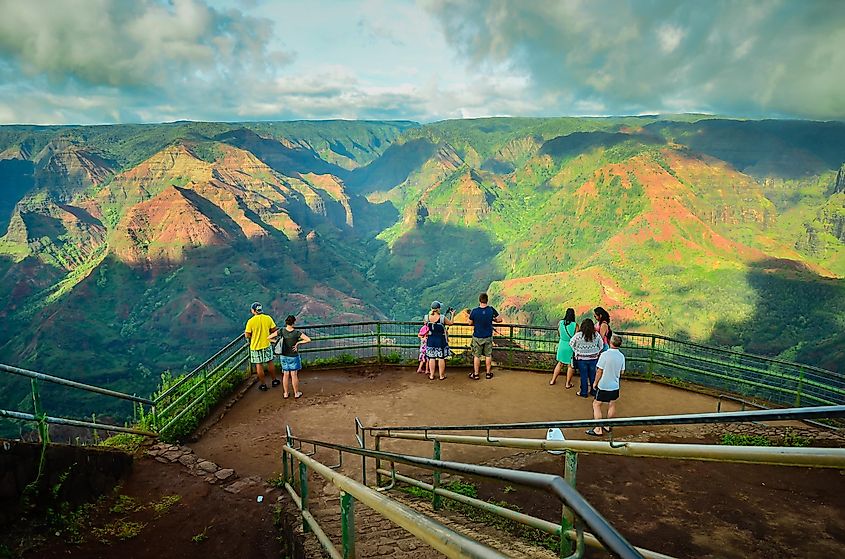 Waimea, also known as Kamuela, is located in the northern part of the Big Island. Known for its paniolo (Hawaiian cowboy) culture, Waimea offers a unique blend of local history and natural beauty.
The city is home to the Parker Ranch, one of the largest cattle ranches in the United States, offering a glimpse into its cowboy culture. Waimea's location at the base of the Kohala Mountains provides stunning landscapes and hiking opportunities. Waimea's coastline, part of the Pacific Ocean, offers beautiful beaches like the Hapuna Beach State Park, renowned for its white sands and clear waters. The city's Waimea Cherry Blossom Heritage Festival, which celebrates the spring bloom of cherry trees, adds a unique touch to its charm.
Paia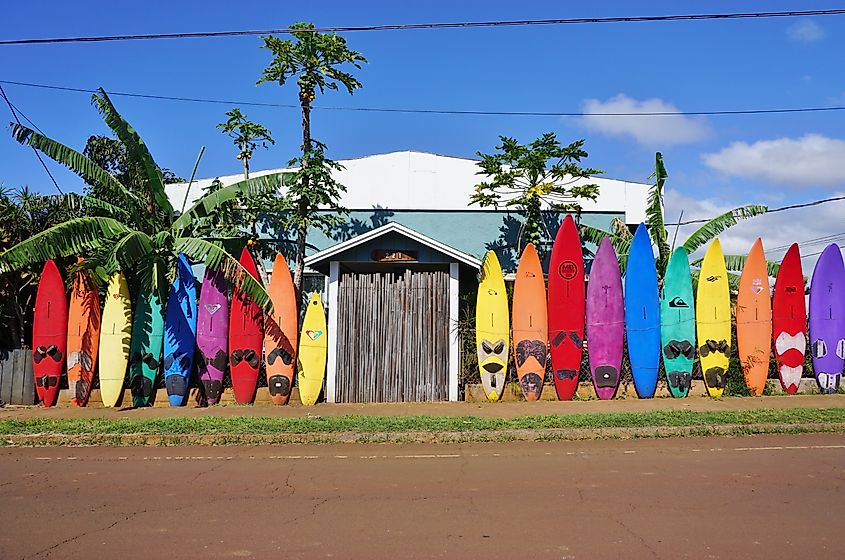 Paia, on the northern coast of Maui, is a city that exudes a bohemian vibe. Known for its windsurfing spots, Paia is often dubbed the "Windsurfing Capital of the World." The city's Ho'okipa Beach is a world-renowned windsurfing spot and a sea turtle habitat. Paia's coastline, part of the Pacific Ocean, offers stunning sea views and spectacular sunsets.
The city's downtown area, with its colorful, plantation-era buildings, houses an array of boutiques, art galleries, and restaurants. The Mana Foods grocery store is an institution in itself, offering organic, natural, and gourmet foods. For history buffs, the Alexander & Baldwin Sugar Museum, just outside Paia, provides insights into Maui's sugarcane industry. The city's blend of natural beauty, vibrant arts scene, and fascinating history make it a must-visit destination.
From the sunny shores of Kona to the bohemian vibes of Paia, the charm of Hawaii's cities is as diverse as it is enchanting. Each city, with its unique blend of natural beauty, history, and culture, offers a distinct slice of the Hawaiian experience. The Aloha State's warm hospitality, combined with the irresistible allure of its cities, makes it a paradise that draws visitors back time and time again. Whether you're a history enthusiast, a nature lover, or an adventure seeker, these 11 cities in Hawaii offer something for everyone, promising unforgettable memories and experiences. So pack your bags and prepare to immerse yourself in the charm of Hawaii's most captivating cities. Aloha!