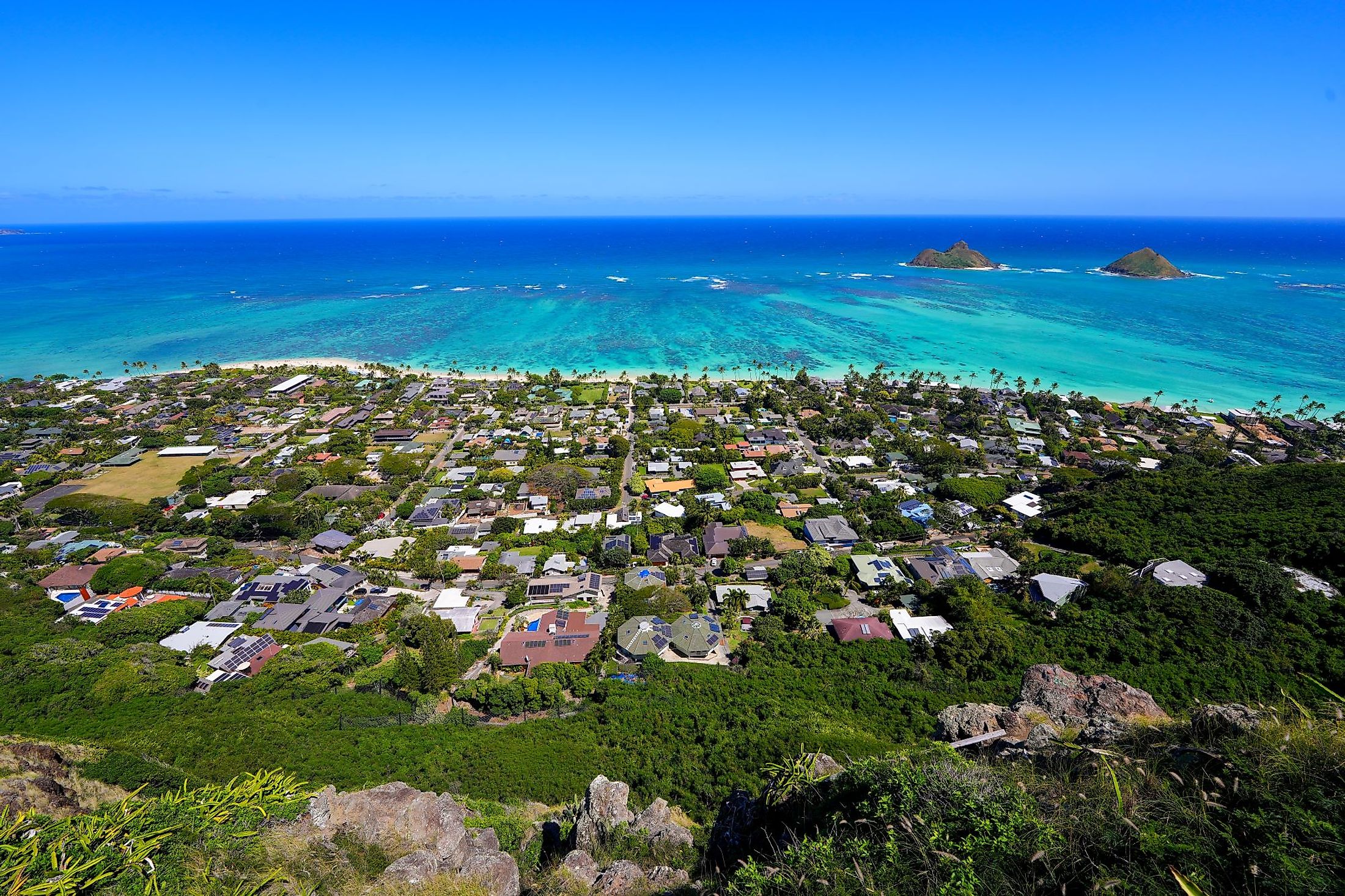 On Oahu's windward side is a town called Kailua, which is widely known for its beaches. The world-famous Kailua and Lanikai beaches draw thousands of tourists yearly with their golden shore and clear waters. But this beach town's attractiveness extends beyond its expanses of sand. Kailua has some of the island's top eateries and shops. Historic landmarks, hiking trails, surf spots, and farmers' markets are all nearby. Four of the state's rare and endangered waterbirds, as well as the largest wetland in the Islands, can be found here. The affluent and famous are drawn to this region, which was formerly the playground of Hawaiian aristocracy known as alii. Beyoncé and Jay-Z, as well as Rihanna, Jessica Simpson, and, of course, President Barack Obama, have all taken vacations here.
Geography And Climate Of Kailua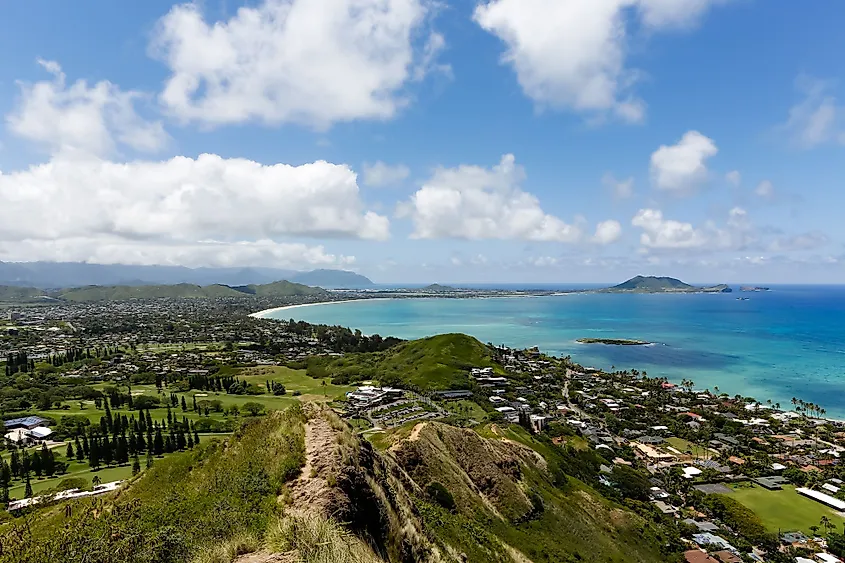 Kailua is a Census Designated Place (CDP) located in the southeastern region of Hawaii's Oahu Island. On the windward shore at the crescent-shaped Kailua Bay, Kailua is located in Honolulu County in O'ahu Island's Koolaupoko District, beneath the breathtaking Ko'olau Mountain Range. Located immediately southeast of Kaneohe, Kailua is 12 miles northeast of Honolulu. Kailua covers a total area of 27.44 sq. km, divided into 20.13 sq. km of land and 7.31 sq. km of water. Kawainui Marsh, the Hawaiian Islands' largest wetland, makes up a substantial section of this region. This marsh is also a Ramsar Convention Site, which is a wetland site having international significance as defined by the Ramsar Convention, an international treaty for the conservation of wetlands.
According to the Köppen climate classification, Kailua has the rare Tropical Savanna Climate characterized by alternating dry and wet seasons where the driest month records precipitation of less than 60mm. The average annual temperature is 21.4°C, with August and January recording the highest (28°C) and lowest (23°C) average temperatures, respectively. On average, Kailua gets 993mm of precipitation yearly, with June reporting the lowest number. The rainy period lasts the entire year, with a dry season lasting from April to October. This area doesn't experience snowfall. 
History Of Kailua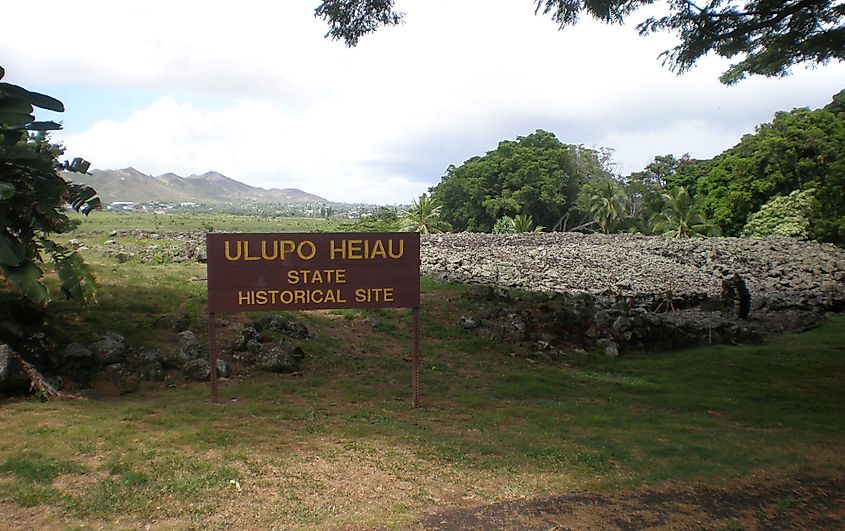 The Kailua area mainly was an ocean area a thousand years ago. The mountain stream flow gradually filled it in, while the Taro was growing in every direction. Rice, watermelons, gourds, cucumbers, and other crops then appeared. Some of Hawaii's earliest known settlement sites can be found near Kawainui Marsh and Maunawili Valley. Kailua was first inhabited by Hawaiian families at least 1,500 years ago. The Ka'wainui Marsh, surrounded by slopes, is where the first people lived and fished. Waikiki was no longer used as Alii Aimoku of Oahu's residential seat during the reign of King Kakukihewa and his successors. Instead, Kailua was used in their place. The town's early economy was primarily dependent on farming and livestock husbandry. Modern Kailua's growth started in 1917 when Harold Kainalu Long Castle acquired 9,500 acres of land around Kailua. Castle contributed land for churches, Castle High School, Kainalu Elementary School, and what is now Marine Corps Base Hawaii to aid in the development of the city. The Harold K.L. Castle Foundation is still known for its charitable work. In the 1950s, the region's first post office was established.
The Population And Economy Of Kailua
As per the latest US Census, Kailua has a population of 40,514 residents where 51.3% are females, and 48.7% are males. Kailua's racial makeup includes 41.9% white (non-Hispanic/Latino), 19.3% Asian, 8.6% Hispanic or Latino, 4.4% Native Hawaiian and Other Pacific Islander, and 0.9% African-American or Black. The remaining are distributed among American Indians, Alaska Natives (AI/AN), and other mixed races. English is spoken by 87.3% of the population. The rest speak Asian and Pacific Islander languages (7.4%), Spanish (2.5%), Indo-European languages (2.2%), and other foreign languages (0.5%). 70.3% of the population in Kailua are naturalized US citizens. Veterans make up 11.2% of Kailua's population, of which 86.7% are males, and 13.3% are females.
As of the same 2020 Census, the employment rate in Kailua is 58.7%, with a poverty rate of 5%. The homeownership rate is 74.6%, where the median gross rent cost is $2,510 per month, with a median household income of $122,706. According to Sperling's BestPlaces, the unemployment rate in Kailua is 7.6%. Moreover, the job market in Kailua has grown by 0.2% over the past year. Compared to the US average of 33.5%, future job growth is expected to be 31.1% during the next ten years.
Attractions In Kailua
Lanikai Beach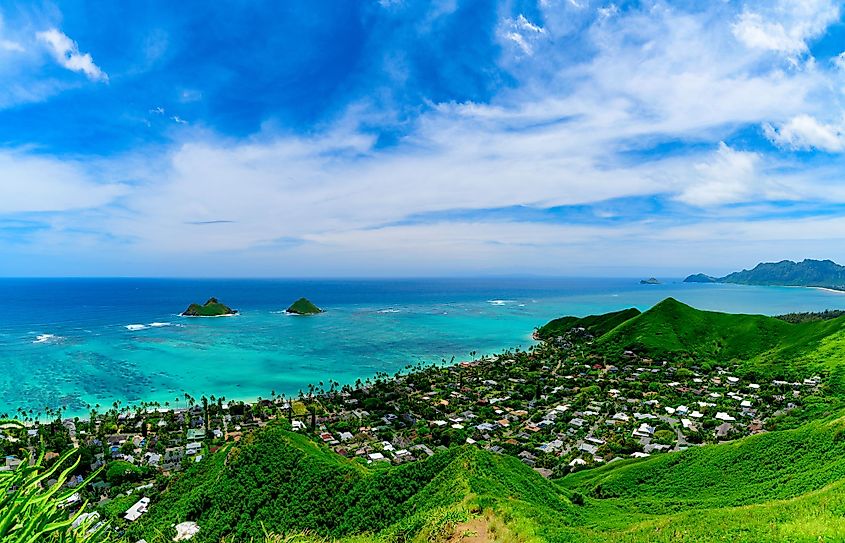 When you witness the shimmering waves, the rich greenery in the background, and the breathtaking views of the Mokulua Islands, it becomes apparent why Lanikai Beach is frequently cited as one of the greatest in Hawaii. Although Lanikai Beach is open to the public, it is not a state or local park. You may access the beach by alleyways from the parking spaces, which are separated from the shoreline by a posh residential neighborhood.
Kailua Beach Park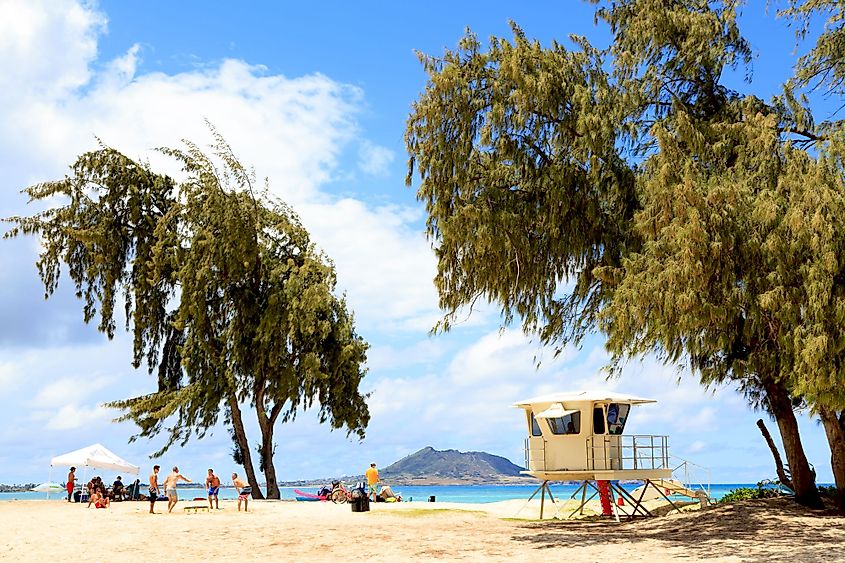 This beach park at the southern end of Kailua Bay is close to Lanikai Beach and offers all the amenities you would anticipate from a public beach. Silky white sands and lagoon-like seas may be found here, while a green barrier of coconut palms and tall ironwood trees forms a protective barrier around them. The ocean breezes are fairly steady at this beach, drawing windsurfers and kitesurfers. The lifeguard station is located at the beach's southern end, which is the best place to swim for families.
Lanikai Pillbox Hike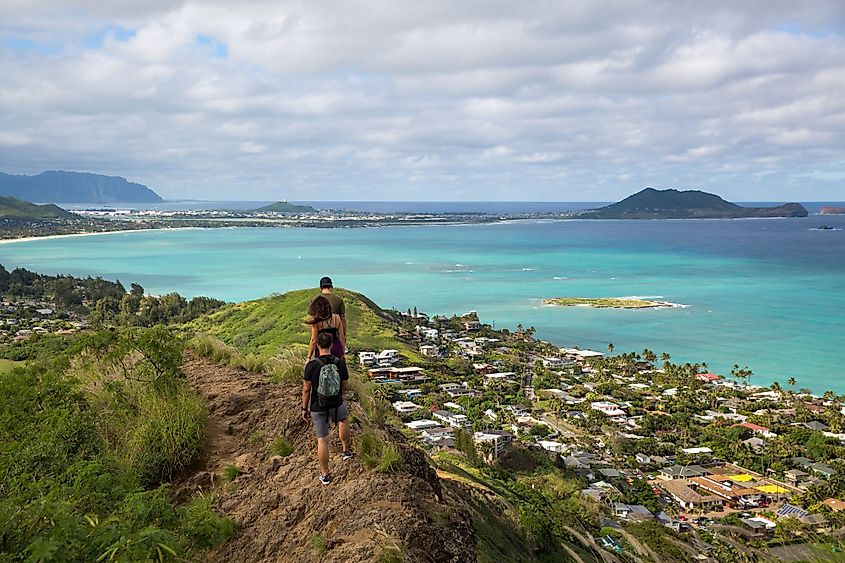 A short but very beautiful hike up Kaiwa Ridge may be started right behind Lanikai Beach and spans 1.8 km. Although this trail is short, there is a challenging first climb to get up on the ridge, so plan on spending around two hours making the round trip. You'll pass by two old pillboxes built during World War II along the way. The second of these is typically where hikers decide to turn around. The landscape on the Lanikai Pillbox Hike is what makes it so enjoyable. It encompasses a wide swath of windward Oahu, including the beaches of Kailua and Lanikai, the Koolau Range, and the distinctive Mokulua Islands right offshore.
Kailua has all the characteristics of a Hawaiian town, including long sandy beaches, clear waters, hillside walkways, and no skyscrapers. Even though it is only 20 minutes from Waikiki, it is definitely worth a day trip, if not even a place to stay while you are on vacation on the island of Oahu.