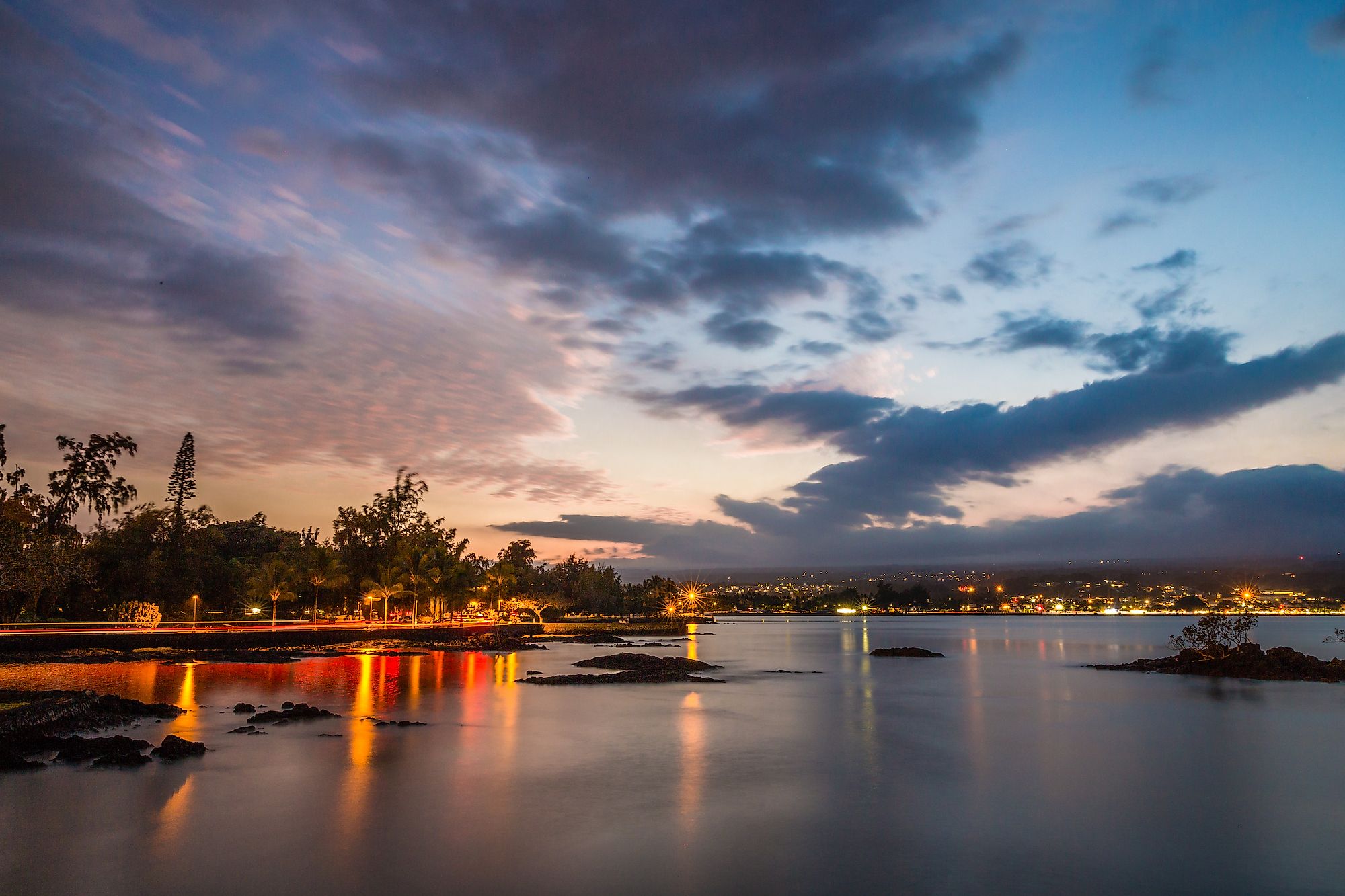 Hilo is a surviving Hawaiian plantation town, the largest city in Hawaii County, and the main entry point into Hawaii's Big Island. With an ideal semitropical climate, Hilo is the perfect spot to begin an exploration of the eastern half of the Big Island, including the Hawaii Volcanoes National Park.
Close to Hilo are two famous shield volcanoes, Mauna Loa, active, and partly within Hawaii Volcanoes National Park, and Mauna Kea, a dormant volcano upon which some of the world's best ground-based astronomical observatories are based.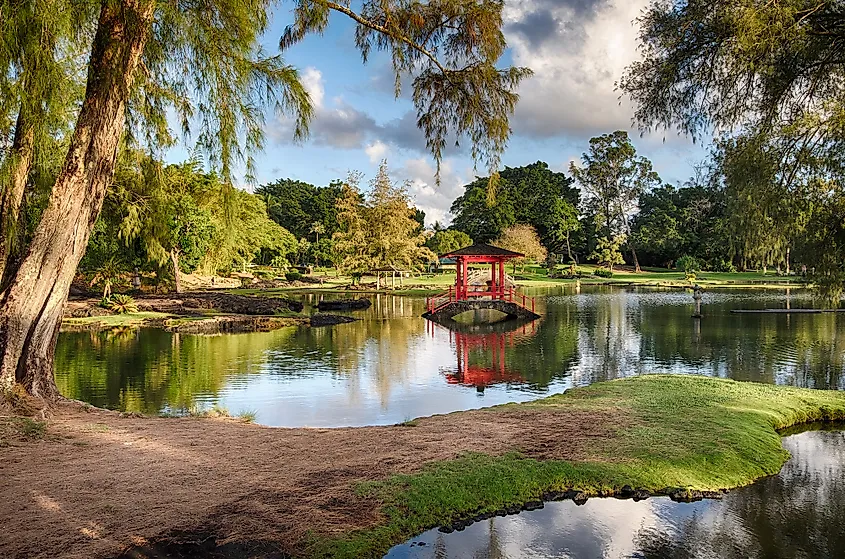 Hilo has a unique cultural diversity; Polynesians, Chinese, Japanese, Portuguese, Koreans and Europeans blend together to create a lively and friendly city, surrounded by an oasis of charm, natural beauty and Hawaiian history. 
In 1935, a Big Island lava flow was heading directly at Hilo. The U.S. Air force bombed the flow, stopping it before it reached the city. Kilauea, on Hawaii's Big Island, is considered the largest and most active volcano on the planet. In fact, an eruption that began in 1983 is ongoing. Hilo is famous across the islands for its many varieties of locally-made ice cream.
Attractions In Hawaii
Hawaii Volcanoes National Park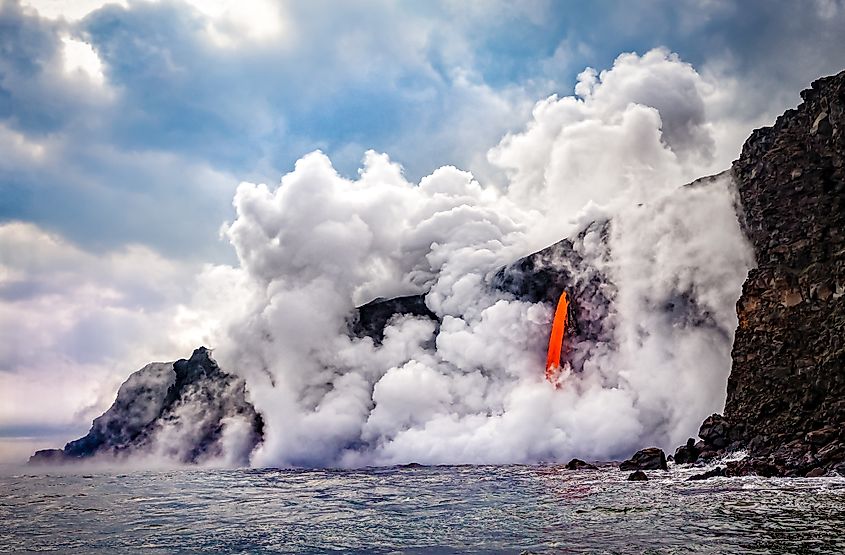 Witness the amazing trail of natural history by visiting over 70 million years of volcanism. The Hawaii Volcanoes National Park highlights two of the world's most active volcanoes and offers unparalleled views of how the Hawaiian Islands were born. The park is home to amazing volcanic landscapes, lava flows, excellent hiking opportunities and the USGS Hawaiian Volcano Observatory, a world leader in the study of volcanism.
Panaewa Rainforest Zoo
This one-acre zoo is the only outdoor rainforest zoo in the U.S. Located in the heart of the Panaewa Forest Reserve on the Big Island, the Panaewa Rainforest Zoo is home to some 50 species of rainforest animals, including endangered Hawaiian birds. This is one of the few zoos to observe Sumatran tigers, Brazilian tapirs and the rare pygmy hippo, an endangered breed found only in Western Africa.
Vavoom Volcano Tours
One of the most sought after Hawaii attractions, the Vavoom Volcano Tours offers personalized hiking and walking tours at the Hawaii Volcanoes National Park. Packed with fun and excitement, tours come with customized expeditions that include special areas of interest and consideration for individual level of fitness. Experience firsthand the powerful forces of one of the world's most famous volcanoes, Kilauea Caldera, hike the lava tube, visit the steam vents and learn about natural history, geology and ecology. Don't forget to bring your camera!