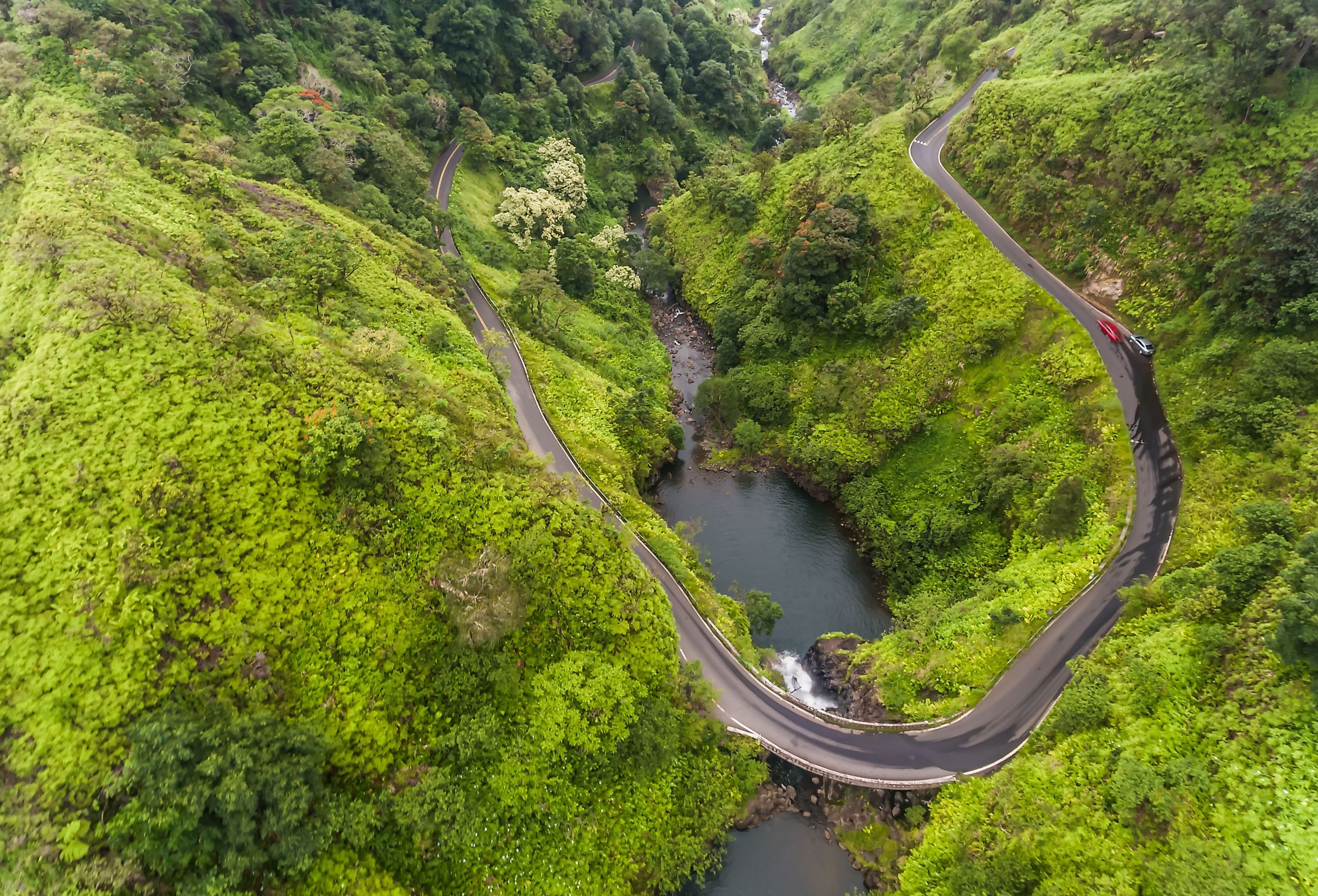 7 Most Scenic Road Trips to Take in Hawaii
Looking to explore some new and exciting places in Hawaii? Bookmark this list and consider planning a road trip! With breathtaking views, diverse terrain, and plenty of unique attractions all around the island chain, Hawaii is an ideal destination for any intrepid traveler wanting to hit the open road.
Explore seven of the most scenic road trips drivers can experience in this picturesque state. From breathtaking sunsets to lush rainforests and stunning beaches, there are plenty of scenic routes that tourists can explore when driving through the islands! Read on for more information about these beautiful routes, guaranteed to provide lasting memories, as well as giving the ol' Instagram profile those perfect Hawaiian selfies!
Road to Hana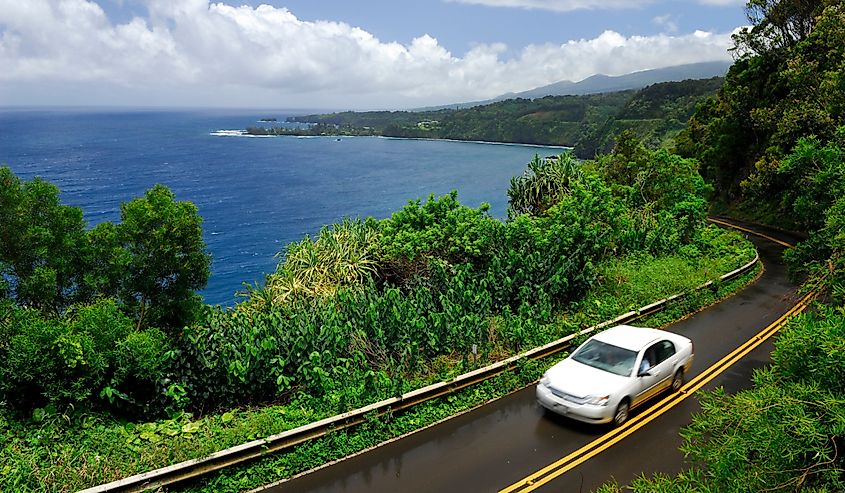 The Road to Hana is one of the best and most scenic road trips folks can take in Hawaii. Located on Maui's east coast, this winding 52-mile stretch is packed with breathtaking views and unique attractions that make it a must-see for any visitor to the islands.
At each turn, travelers are met with lush rainforests filled with waterfalls, such as Twin Falls and Waikani Falls. These natural havens offer respite from busy city life and create a perfect backdrop for a picnic lunch or evening stroll.
In addition to its natural beauty, visitors can also explore some of Maui's most popular attractions, such as the Garden of Eden, the Ke'anae Arboretum, and the Haleakala National Park. The winding roads also pass by some of Maui's most stunning beaches, Hamoa Beach and Wai'anapanapa State Park, to name a few.
If looking for a place to stay along the way, Hana offers plenty of hotels and vacation rentals to choose from. There are also several restaurants in town serving up delicious local cuisine and refreshing beverages.
Waimea Canyon Drive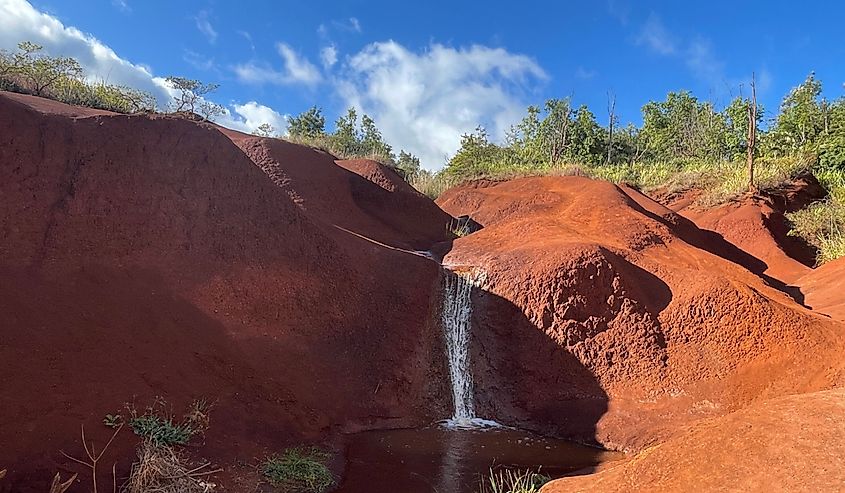 One of the most spectacular road trips taken in Hawaii is the 19-mile drive along Waimea Canyon. This winding road takes visitors through some of the island's most beautiful scenery, complete with views that are impossible to forget.
The canyon is so vast and deep that it has been called "the Grand Canyon of the Pacific." While navigating up and down the steep hillsides, take time to stop at one of the many lookout points for a picnic lunch or simply admire the magnificent vistas. If tourists are feeling adventurous, there are plenty of hikes to explore throughout the canyon, where trekkers will be rewarded with breathtaking views from an even higher vantage point. 
This scenic drive also passes through Koke'e State Park and Kilohana Lookout, two of the best places to take photos or just sit and appreciate the view!
Kalalau Trail Road Trip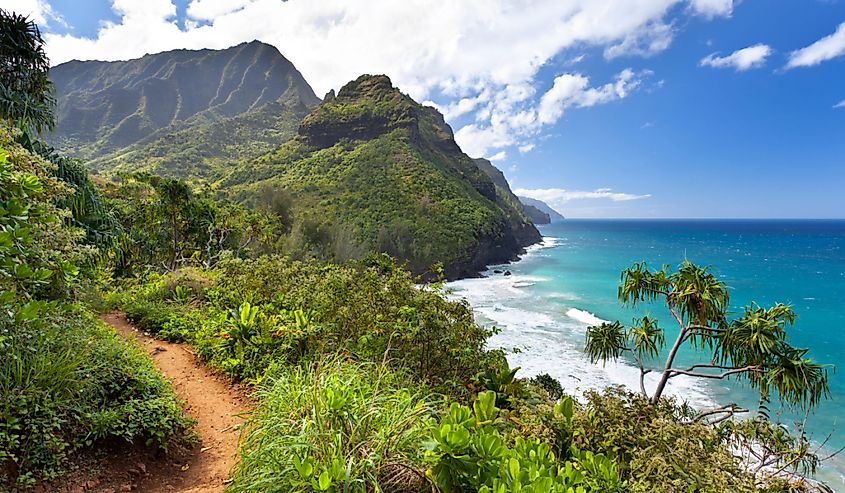 Beginning at Haena Beach Park, this route winds its way along the Na Pali Coast on Kauai and offers some of the most stunning views in all of Hawaii. The trail follows a rugged coastline with towering sea cliffs, lush rainforest, and deep valleys that provide an unforgettable experience. Along the way, visitors will be able to stop for picturesque photo opportunities such as Waiahuakua Valley, Hanakapiai Falls, and Honopu Beach.
After arriving at Kalalau Beach, travelers will have reached the end of their journey—however the adventure does not end there. Adventure seekers can opt to camp overnight (with permits) in one of the many beachside campsites, or take a day hike into neighboring valleys and beyond. The nearby Kalalau Valley offers a unique experience for hikers and backpackers alike featuring  its lush forests, turquoise waters, and cascading waterfalls.
Oahu's North Shore Drive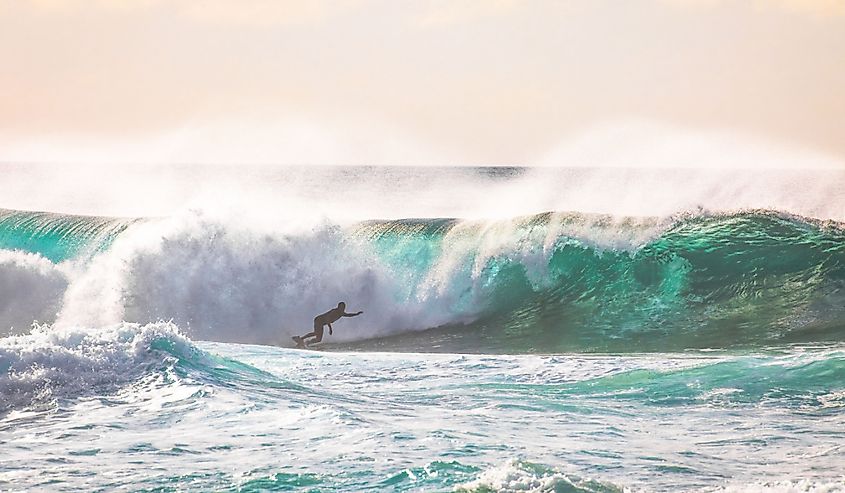 These winding roads will lead past some of Hawaii's most iconic surf spots, including the world-famous Waimea Bay. There are numerous places to stop along the way where visitors can take in the spectacular views: lush green mountains, white sandy beaches, and crystal blue waters await! Be sure to keep an eye out for whales during their migration season—a sight not to be missed!
Along the way, there are plenty of spots to grab a bite or souvenirs as the town is full of quaint boutiques and cafes. Also, make sure to take some time to explore the beach and admire its giant waves. This area is also known for its picturesque sunsets and stunning waters, perfect for swimming, snorkeling, surfing, or just soaking up the Hawaii sunshine!
Hawaii Volcanoes National Park Tour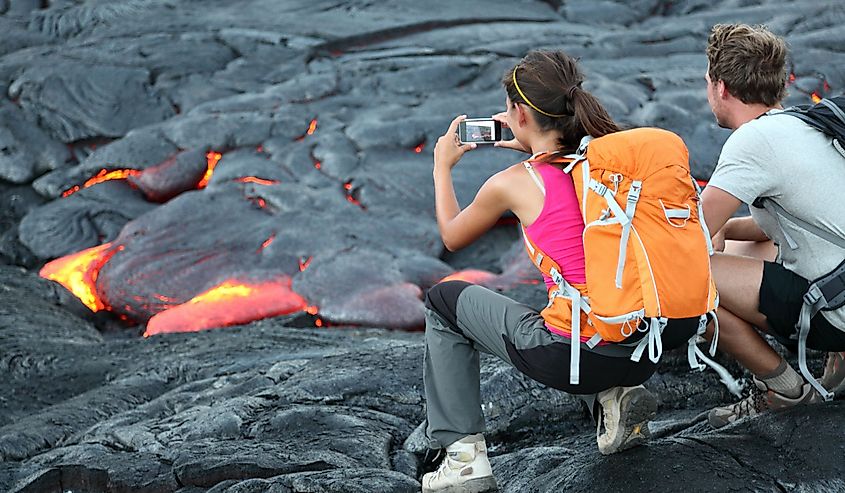 Exploring the Hawaii Volcanoes National Park is a must-do for anyone visiting the Big Island. With its majestic landscapes, diverse geological features, and natural wonders, it is easy to see why this road trip is one of the most scenic in all of Hawaii.
The park is home to Kilauea, one of the world's most incredible volcanoes. Travelers can get up close to view lava flows from various eruptions over time that have created unique terrain and formed fascinating structures such as Halemaʻumaʻu Crater. For an even closer look, take a guided tour.  
The park has plenty of other attractions as well, from Crater Rim Drive and Chain of Craters Road. There are also incredible hiking trails that wind through the lush greenery, giving viewers a unique perspective on the national park.
Kauai's South Shore Drive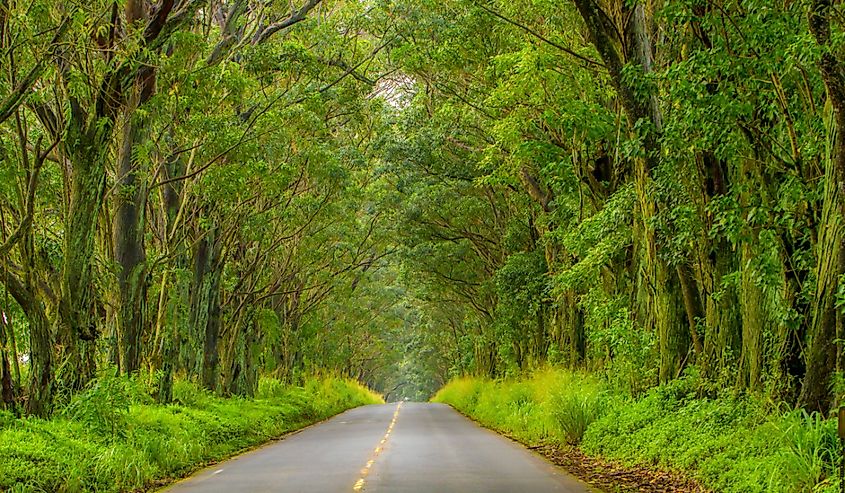 Kauai's South Shore Drive is along Kauai's south shore, providing stunning views of the island's natural beauty. The drive passes through several tunnels as it winds its way around the island, with plenty of lookout points and photo opportunities available along the way.
While winding down this beautiful stretch of highway, be sure to make some stops at any lookout points you come across; do not miss out on any amazing picture perfect sights! There are also a number of hidden beaches tucked away among the rocky cliffs that line the coastline, which are worth exploring if given time.
One particularly noteworthy spot is Spouting Horn, where an artificial blowhole sends up a powerful spray of water when waves crash into the rocks below. This natural phenomenon is a favorite among locals and visitors alike, so be sure to take some time to admire it before continuing your journey.
For those looking for something more adventurous, there are plenty of opportunities for hiking and camping in the area, just make sure to have all the necessary permits beforehand!
Big Island's Saddle Road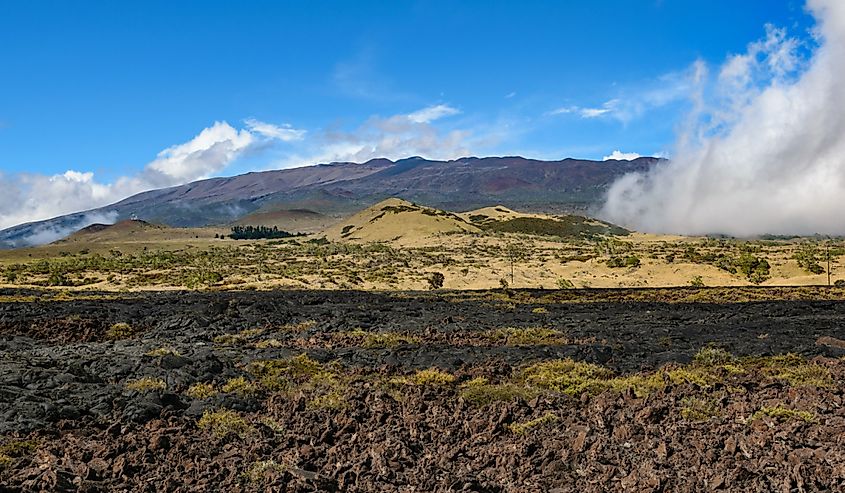 The Big Island of Hawaii is known for its stunning natural beauty, and the Saddle Road offers some of the most spectacular views found on the island. Winding between two volcanoes, this drive takes you through lush rainforest and lava fields that will make tourists feel as though they have stepped back in time. Along the journey, look out for wild animals such as hawks or donkeys—they are often spotted along this road!
The road itself is approximately 45 miles long and can be driven in around an hour, but it is recommended not to hurry but to take time to enjoy the sights. There are multiple lookouts along the way that allow for admiration of the beauty of this island, as well as spectacular views of the fields and forests below.
There are so many spectacular drives to take in Hawaii, it can be hard to choose just one! From breathtaking sunsets to lush rainforests and stunning beaches, these seven scenic routes will deliver unforgettable experiences when exploring the islands. Do not rush through the drives but take some time to really appreciate each location—there is something special waiting for visitors at every turn.