Maui Island is considered to be the second-largest among all the Hawaiian Islands and is situated in Maui County, Hawaii, United States. Covering 1,883 sq. km, Maui Island is the largest of Maui County's four islands and the country's 17th largest island. With its stunning beaches, palm trees, and tropical vibes, Maui Island has long been a favorite to tourists, representing all that people think of when they picture Hawaii. The island features two massive volcanoes, whale watching, marine ecosystems, and isolated, undeveloped parts of the island, like Hana.
Geography And Climate Of Maui Island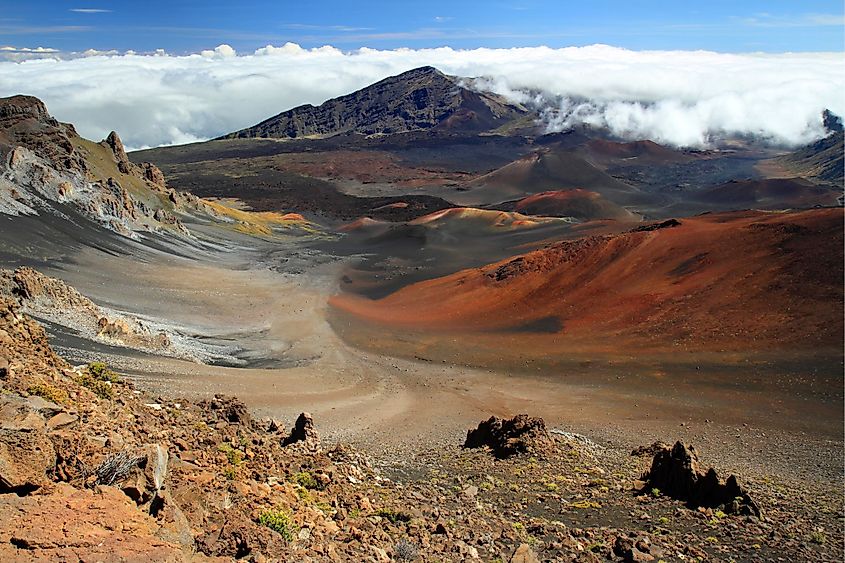 Maui Island is situated between Molokai in the northwest and the Lanai and Kahoolawe islands in the west, separated from them by Pailolo Channel, Alenuihaha Channel, and Auau and Alalakeiki channels, respectively. The Island covers an area of 1,883 sq. km. It was shaped by two volcanoes, Puu Kukui and Haleakala, which created the east and west peninsulas linked by a 7-mile-wide valley-like bridge that has been labeled as the "Valley Isle." Puʻu Kukui volcano peaks at 5,788 feet, whereas Haleakalā, the younger volcano in the east, peaks at 10,000 feet above sea level and heights 5 miles from the seafloor to the summit, ranking it as one of the world's tallest mountains.
Maui Island's climate is tropical oceanic-influenced, with hot and dry summers, comfortable humid winters, and clear skies with windy conditions year-round. Temperatures vary seasonally from 18 °C to 31 °C and are rarely below 15 °C or above 32 °C. For tourists, the best time to visit Maui Island for hot-weather activities is from May to September.
Brief History Of Maui Island
Polynesians settled on the island initially. The name 'Maui' refers to the legend of Hawai'iola, the explorer of the island who named it after his son, Maui. A 14th-century Hawaiian chief, Piilani, constructed an extensive road system and built the Piilanihale Heiau, the island's largest stone temple. The island was occupied by Kamehameha I in 1795, who ruled until 1872. Kamehameha I was followed by leaders from another ancient family of chiefs, including Queen Liliʻuokalani, who reigned in 1893, when the Kingdom of Hawaii was conquered. A year later, the Republic of Hawaii was founded. Later on, in 1898, the island was annexed by the United States and then became a territory in 1900, becoming the 50th state of the US in 1959. 
The Population And Economy Of Maui Island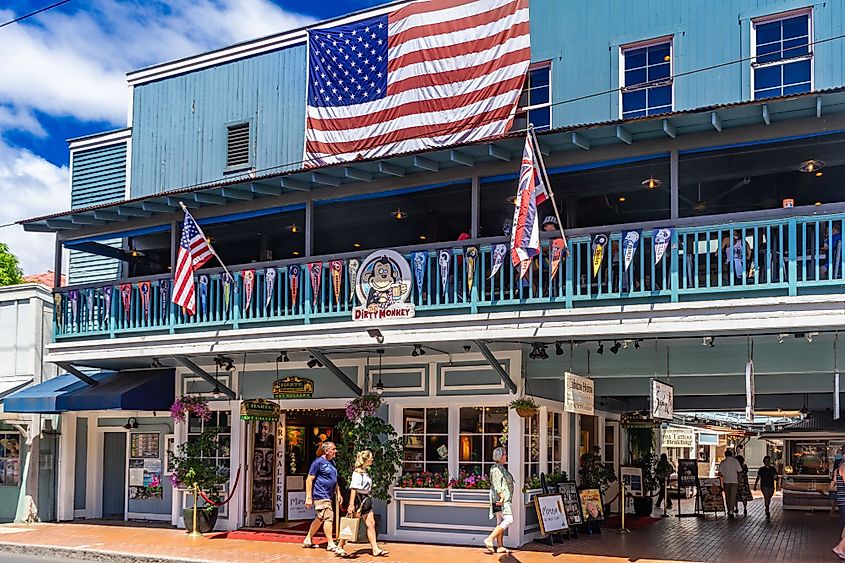 Maui Island's population is estimated to be around 168,752 residents. With 81.30% of them born in the United States and 50.32% of them born in Hawaii. Almost 8.45% of the residents are not US citizens, mainly coming from Asia.
In the early 1820s, Lahaina, a harbor on the west coast, used to be a whaling center. Whaling began to weaken in the 1860s, affected by the growth of the sugar industry, to be replaced by tourism after almost a hundred years. Today, tourism is the biggest sponsor of the local economy. As Hawaii's population increased, housing became hard to get and became excessively expensive compared to property prices in many other states. The residents have an annual average income of $29,499 with a high cost of living due to its insularity and necessity to import, where transportation charges are involved in almost all consumer goods. Moreover, the city applies a sales tax rate of 4% and an income tax rate ranging between 1.40% to 11% depending on the income bracket.
Top Attractions In Maui Island
Haleakala National Park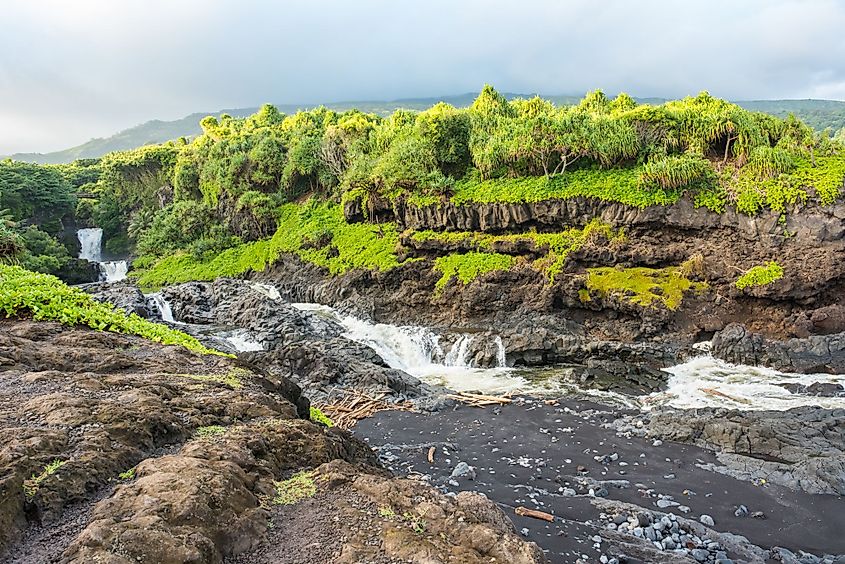 Named after Haleakalā, a sleeping volcano within its boundaries, the land was selected as a national park in 1976. Haleakala National Park features a series of cascading waterfalls and pools known as 'Ohe'o Gulch or the Seven Sacred Pools of Kipahulu Valley. The park is also home to more endangered species than any other national park in the US, hosting many tardigrade species enduring the extreme environment near the mountain summit. In the 1980s, the biologist Sam Gon III discovered 31 tardigrade kinds and called Haleakalā the "richest place on Earth for tardigrades."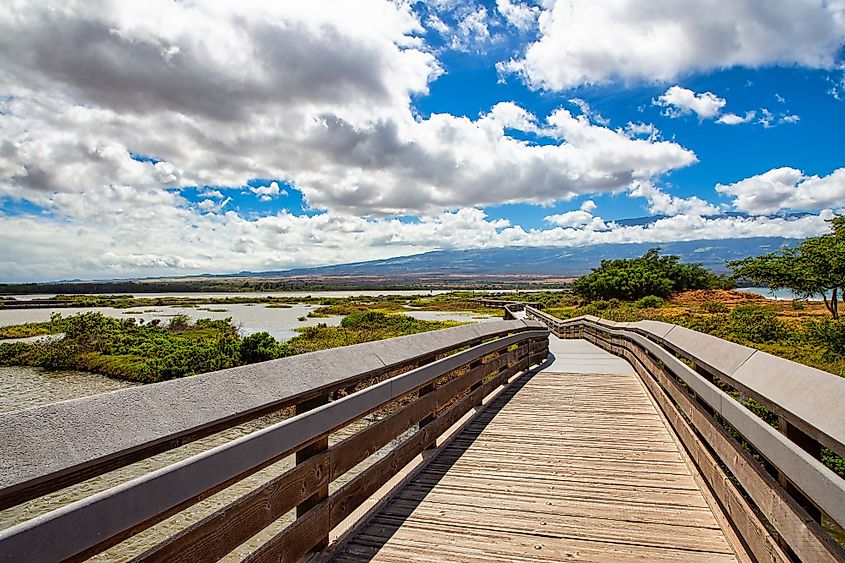 Moreover, Maui Island is studded with several pristine beaches, waterfalls, and tropical nature lands, like Wailua Falls and Kealia Pond National Wildlife Refuge. Maui Island is well known for whale watching activities, where it contains a humpback whale sanctuary that is a must-visit for curious tourists and explorers. Maui is famous worldwide for its charming atmosphere, history, and a never-ending supply of original beaches, waterfalls, and gardens. Frequently called the "Playground of the Wealthy," Maui certainly provides to those looking for more expensive lodgings. Whether tourists are looking for the best Maui beach, an unusual bed & breakfast, or even a bamboo forest hike, Maui has all that a visitor can imagine about an island paradise.