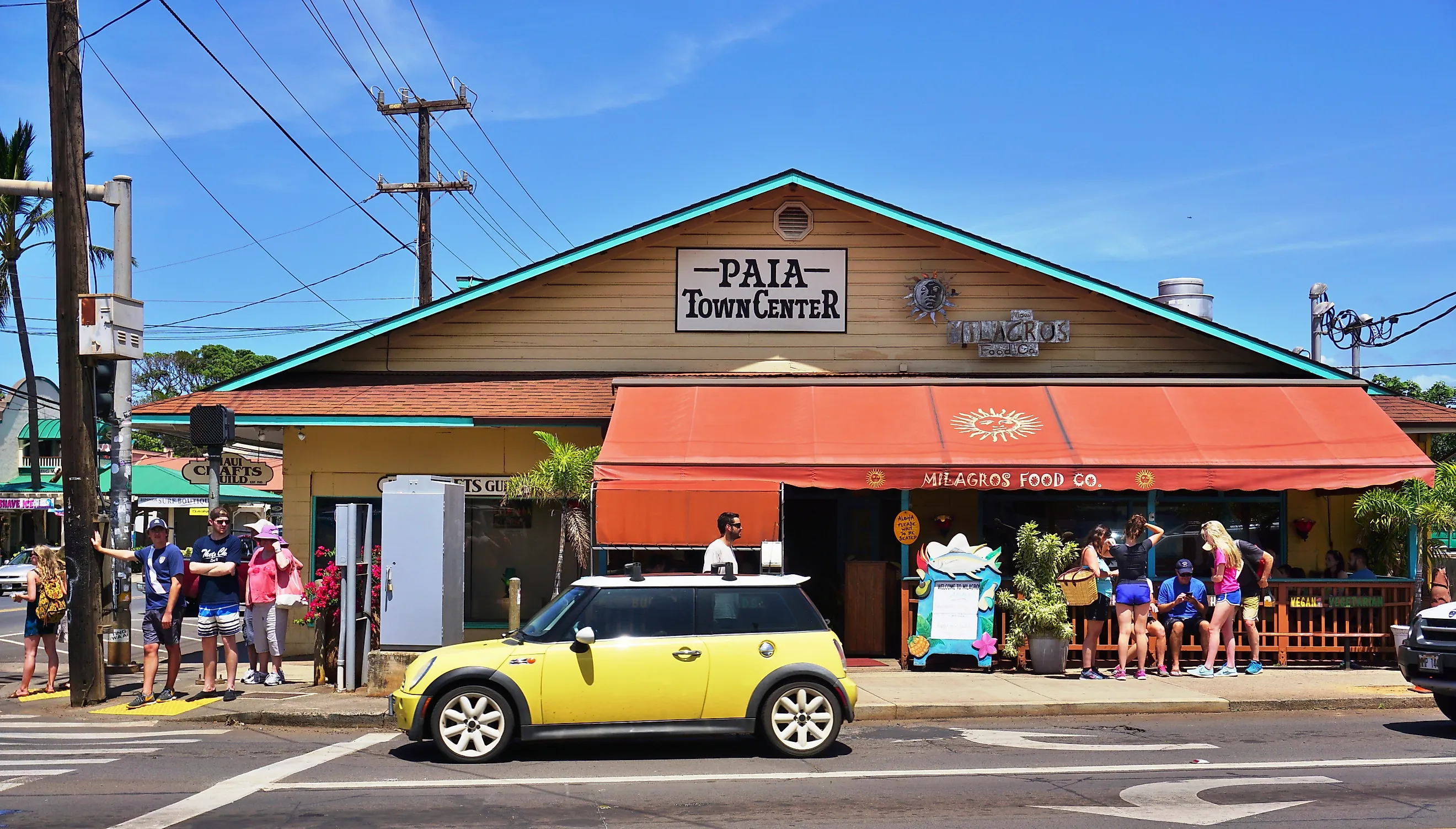 Paia is a census-designated place situated on the northern shore of the island of Maui, in Maui County, in the US State of Hawaii. This small historic town hosts many art galleries, restaurants, surf shops, and a lot of other businesses that cater to the tourists who are visiting the town. Paia is often referred to as "The World Capital of Windsurfing" as it is located close to several internationally acclaimed windsurfing spots such as Spreckelsville and Hoʻokipa.
Geography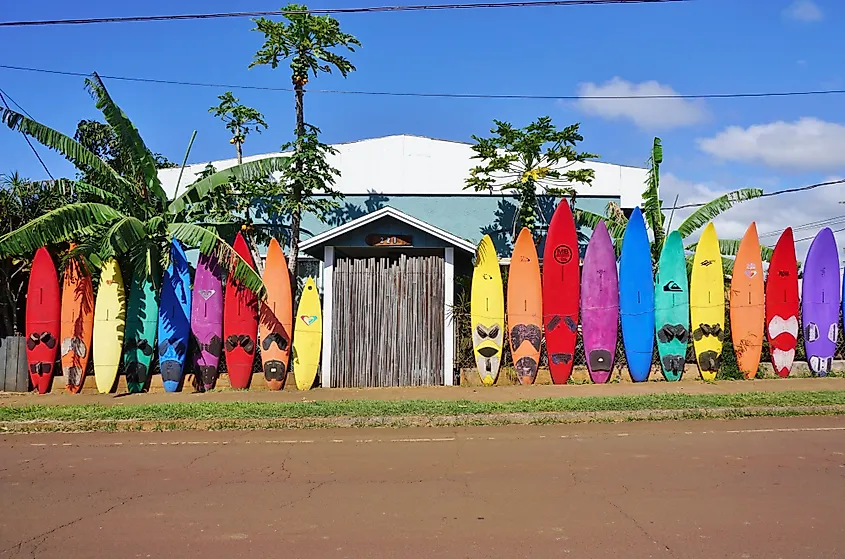 Paia covers a total area of 19.3 sq. km, of which 15.9 sq. km is occupied by land, and 3.4 sq. km is occupied by water. Paia is surrounded by the unincorporated community of Spreckelsville in the west, the unincorporated community of Haiku in the east, and the census-designated place of Haliimaile in the south. When one travels eastwards towards the census-designated place of Hana, Paia is the first town on the 103.6km long Hana Highway.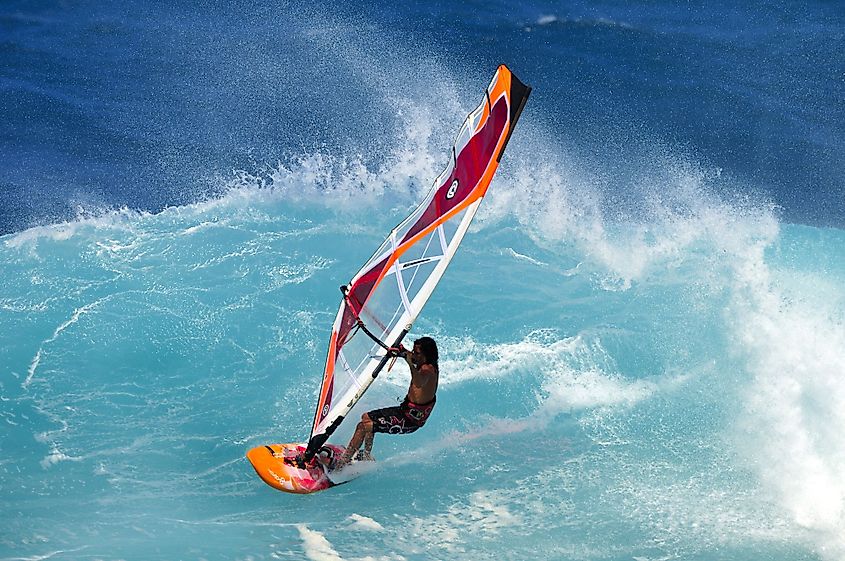 At present, the town hosts many art galleries, surf shops, boutiques, yoga studios, tattoo parlors, cafes, coffee & bakery shops, restaurants, and various other businesses that cater to the tourists visiting the area. Some of the popular restaurants in Paia include Mama's Fish House, Paia Fish Market, Café de Amis, Flatbread Company, Anthony's Coffee, etc. The vast North shore waves make Hoʻokipa Beach - the perfect place for windsurfing and kite-surfing. Located close to the town of Paia is the H.A. Baldwin Beach Park that features a 'Baby beach' with a lagoon.
Population Of Paia
As per the 2010 US census, about 2,668 people live in Paia. The city's population has increased from the 2000 census, which showed that Paia was home to about 2,499 people. Approximately 42.69% of Paia's population is White, followed by Asians at 23.76%, two or more races at 23.46%, the Hispanic group at 10.16%, Native Hawaiian at 7.72%, other races at 1.54%, African Americans at 0.19%, and American Indians at 0.64%.
Brief History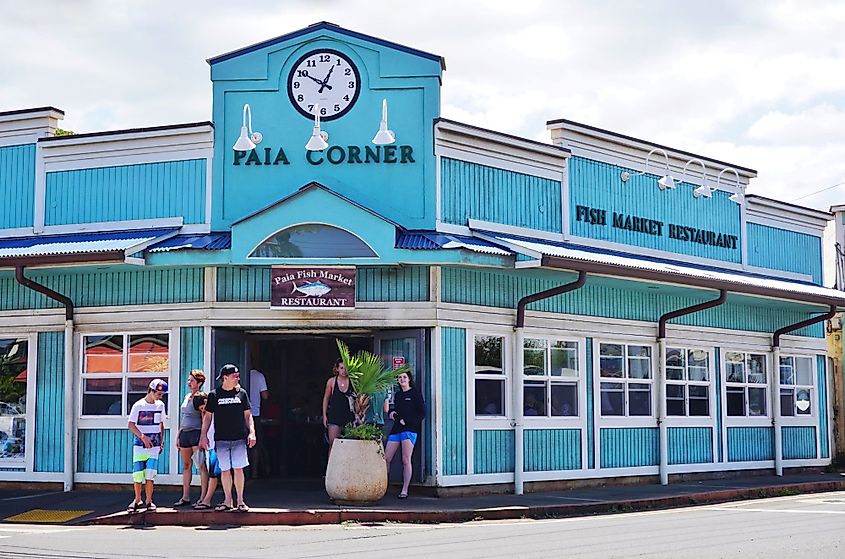 The small town of Paia initially served as the site of a sugarcane operation and housed the Hawaiian Commercial & Sugar mill from 1880 to 2000. In the latter part of the 1900s, the sugarcane plantation declined, which seriously affected the town's financial viability. In the 1970s, the landscape of this old plantation town changed with the arrival of the Hippie culture. A counterculture vibe started that began to attract a lot of hippies to this little town, with its reasonable rents coupled with its proximity to the ocean. In the later years, the perfect surfing conditions lured adventure seekers from around the world to this little town.