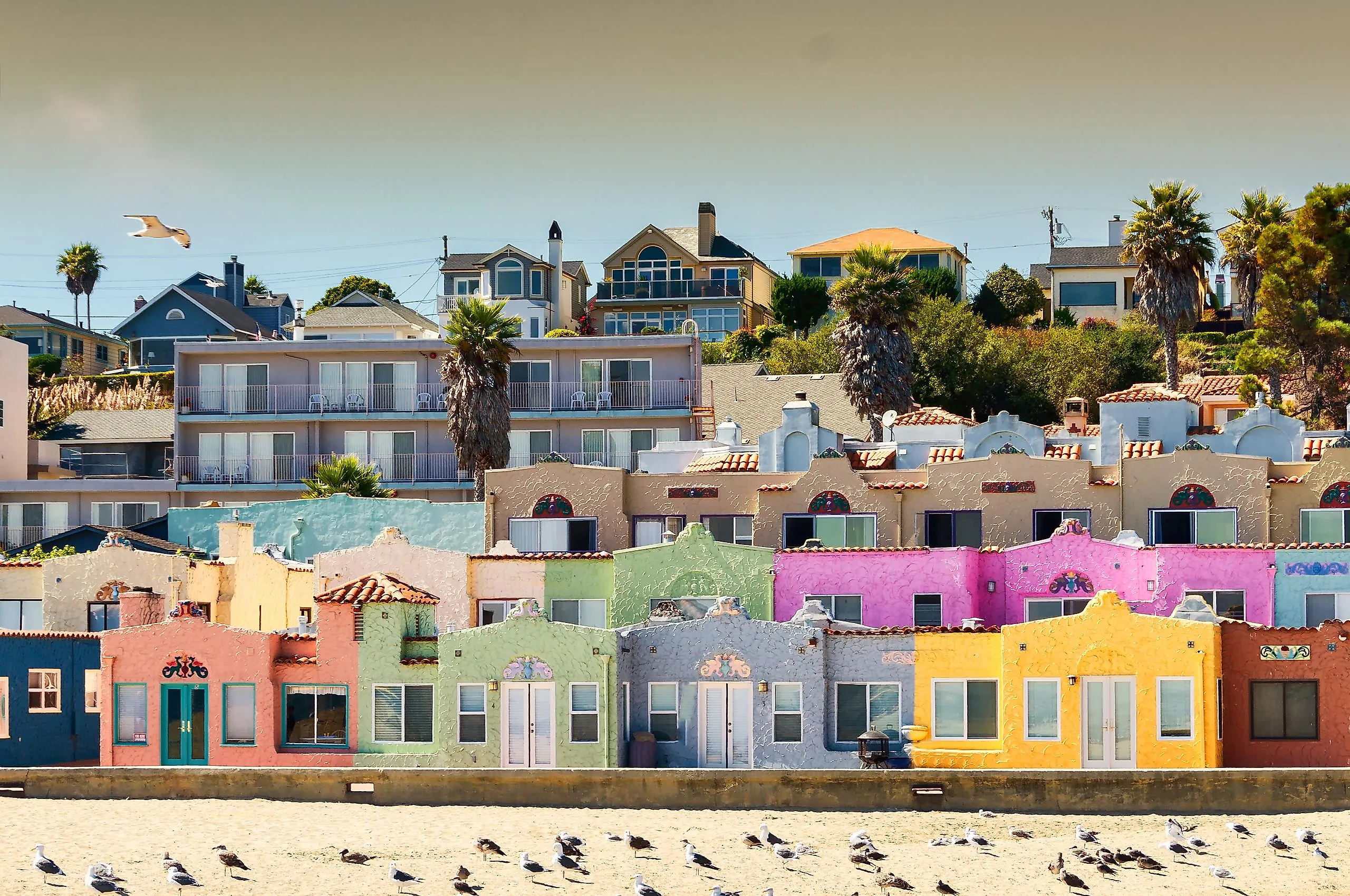 11 Most Charming Central California Coast Towns
From dislike to outright hate; fondness to spellbinding awe, California evokes a range of emotions that travel the whole gamut. Whatever everyone's view of California is, however, there is no denying that the Golden State plays in its own league when it comes to natural attractions. That is whether you are speaking of the wide, gorgeous beaches framed by towering bluffs in the southern section, the suntanned landscapes in the Mojave, the Big Sur area of Central California—or the panoramic wine country in the north. According to many, California is the most beautiful state in America. Since California is vast, and equivalent to ten Switzerlands in size, it is better taken in parts. 
Monterey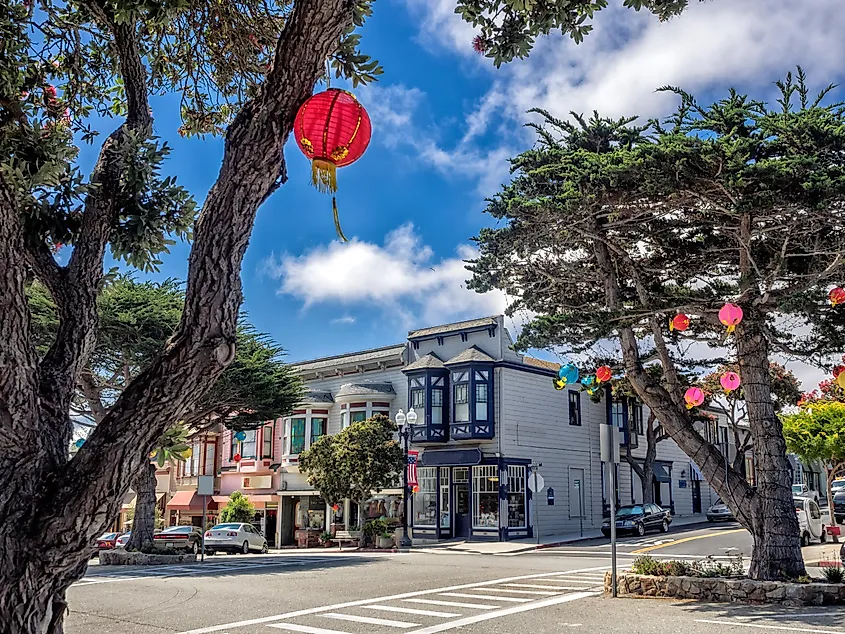 Tucked away about two hours south of San Fransisco Bay along California's curvaceous coastline, Monterey is a California charmer that is a top-tier tourist magnet. Home to about 29,500 residents, Monterey strikes the sweet spot between small and big, laid-back and vibrant. The unbelievably picturesque bay in which this town is located is one of a handful of spots in the world where whales can be spotted. History buffs will love exploring a town that served as the capital of Spanish California for 112 years from 1770 to 1882. In the early 1900s, the smell of sardines that filled the Monterey air would earn the town the nickname "Sardine Capital of the World." Celebrated novelist John Steinbeck would later immortalize the town's fishing heritage in his page-turner: Cannery Row.
Carmel-by-the-Sea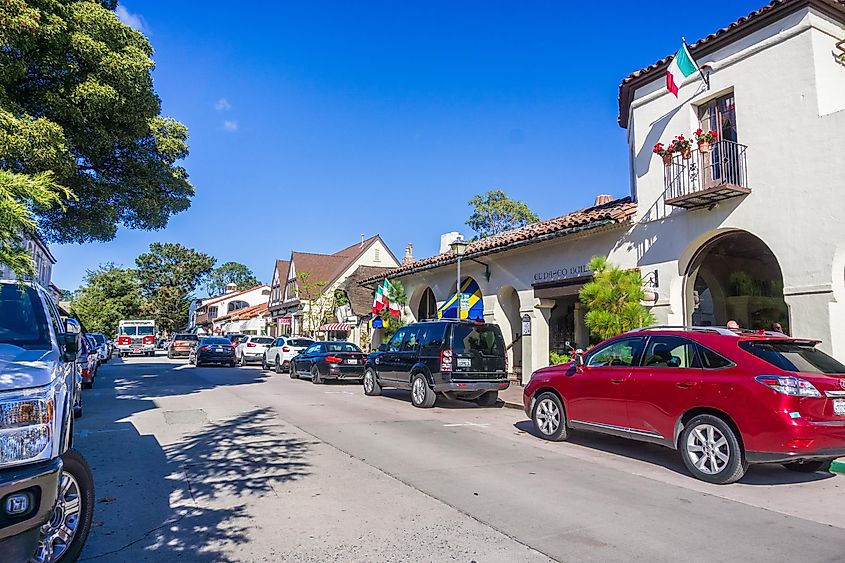 Carmel-by-the-Sea, just like Monterey, is not a California secret. It is a big name whose hype still does not do it justice. Curled up on the Carmel River about 100 miles south of San Fransisco and just across from Monterey, Carmel-by-the-Sea boasts a postcard-perfect beauty that is irresistibly appealing. As an over-the-top beach destination, Carmel-by-the-Sea does not need belaboring. Those craving the feel of soft sand beneath the feet, amid vistas that open the floodgates of goosebumps—will have few comparable alternatives. Yet aside from Carmel's famed beach experience, its dining landscape could just be its most underappreciated side. If in doubt, check out Carmel-by-the-Sea's Talbott Vineyards for a taste of Pinot Noirs and Chardonnays that no taste bud will easily forget.
Paso Robles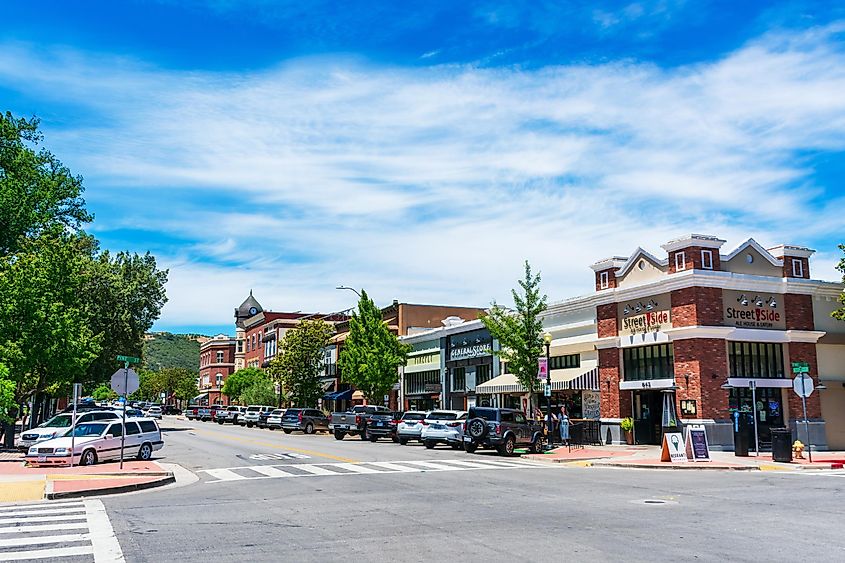 Though it does not sit on the beach, no one deserves the misfortune of missing out on Paso Robles on a trip through the central California coast. Home to about 31,500 residents, this California charmer is secreted about 40 minutes from the coast along the Salinas River—the longest river in California's Central Coast region. If wondering where to stay, you may want to consider Allegretto Vineyard Resort, located an easy two miles from downtown Paso Robles. "Relaxing" is the adjective that best describes a property that spans 20 acres of picturesque vineyards and implausible greenery. A stroll through the town of Paso Robles, however, anchored by the gorgeous Downtown City Park, will reveal — not only awesome architecture — but also more than 25 unique tasting rooms, representing over 200 different wines.  
Cambria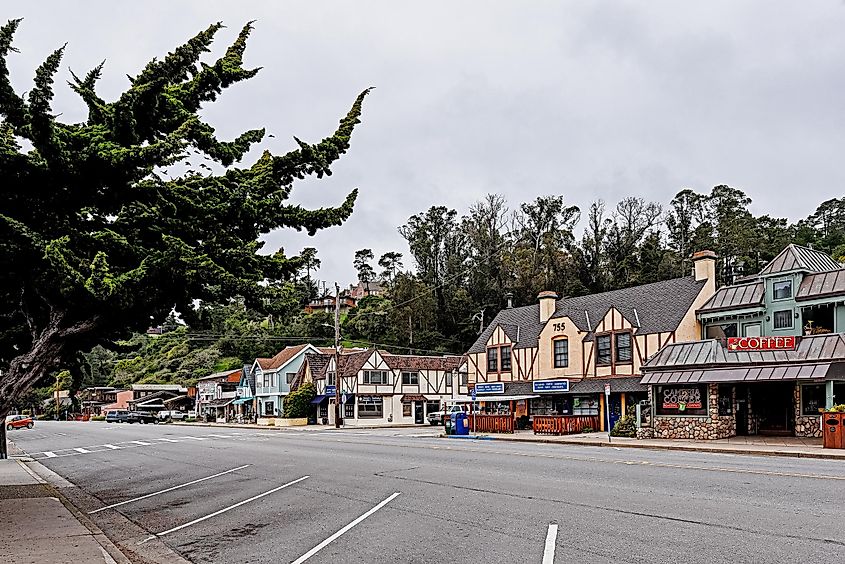 A breath of crisp, fresh air awaits a California adventurer at Cambria, a tiny stunner of a town nestled about halfway between San Francisco and Los Angeles. Cambra is home to about 5,400 residents— and hence boats the distinctive small-town feel many vacationers often find irresistible. One of Cambria's top attractions is Moonstone Beach. Yet to say that Moonstone Beach is among Cambria's top attractions almost diminishes its worth and ethereal quality. This is because TripAdvisor ranks Moonstone Beach as the fourth best beach —not in Cambria or California—but in America. For those who don't enjoy the feel of soft sand on the feet, the one-mile Moonstone Beach Boardwalk is a splendid option. Whatever one will opt for, the ambience on this beach is nothing less than magical.
Pacific Grove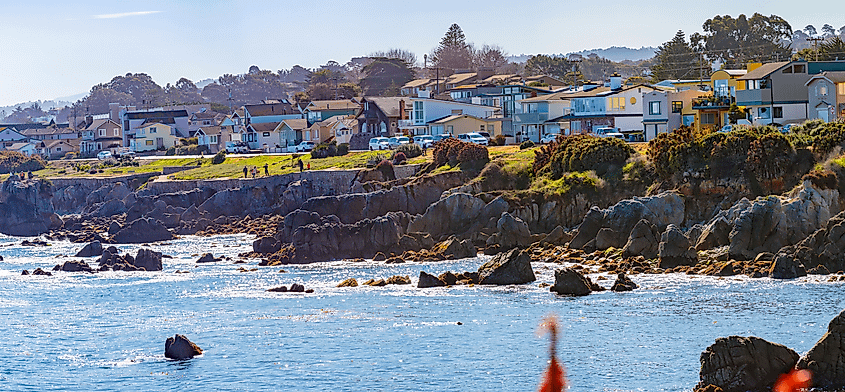 Pacific Grove is a town of about 14,800 that is tucked away about 40 miles south of Santa Cruz on the world-famous Monterey Peninsula. Many regard Pacific Grove as the most charming town in this part of California. Alluringly quaint and peaceful, Pacific Grove downtown features a spectacular waterfront, colorful murals and historic homes, whose heart-ravishing splendor is fit to be appreciated on canvas. Outdoor enthusiasts will not want to miss a detour to the Asilomar Coastal Trail, a popular one-mile strip of sandy beach and rocky coves. Within the town, Jewell Park is a beautiful community park perfect for rest and relaxation. Then again, Point Pinos Lighthouse, located within walking distance, is the oldest lighthouse on the West Coast.
Morro Bay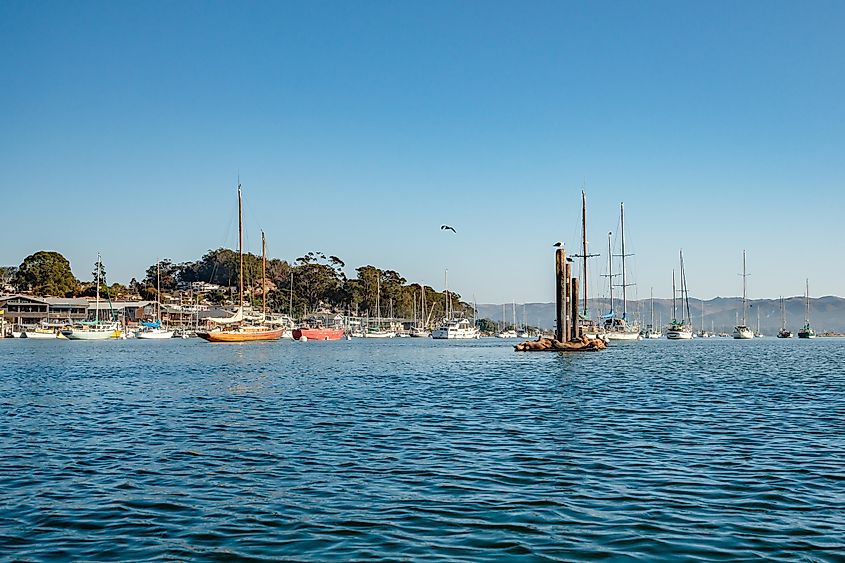 Curled up on California Central Coast along Highway 1 about three hours south of Santa Cruz, Morro Bay is another California charmer that will easily cast a spell upon a first-time visitor. One of the town's defining features is the Morro Rock, an approximately 576-foot volcanic plug affectionately referred to as the "Gibraltar of the Pacific." Centuries ago, this enormous geological marvel, the most visible in a dramatic chain of 9 peaks, served as a navigational aid to mariners exposed to the dangers of the rough coastline. Today, however, the famous rock is more of a birder's paradise than a navigational aid. If you have had enough of soft sand, gasp-inducing vistas, and whistling waves, you may need to check out the Embarcadero, a waterfront district in downtown Morro Bay whose shopping and culinary landscape is top-notch.
San Luis Obispo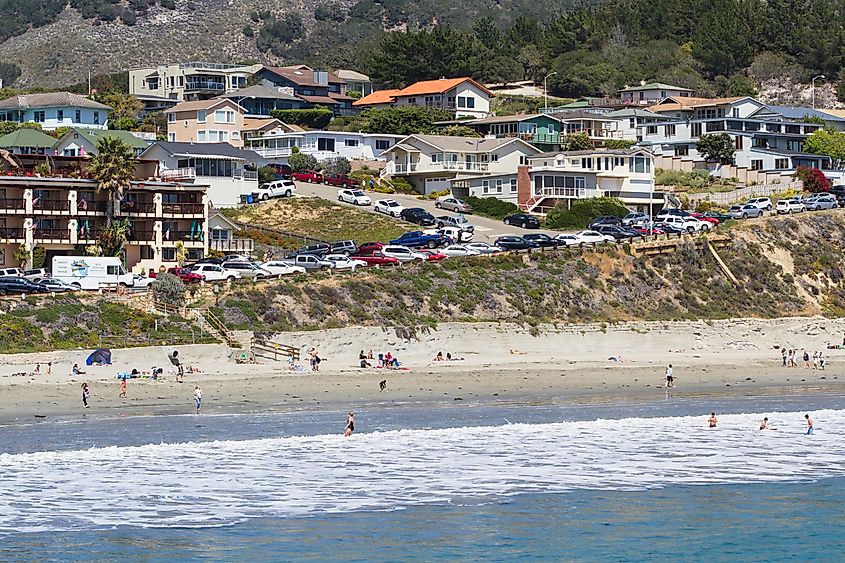 If you did not get the memo, you are late to the party. San Luis Obispo has often been ranked among the happiest places on Earth. Oprah Winfrey once gave it that label. And then there is the story of Dan Buettner, a National Geographic Fellow and New York Times-bestselling author who scoured the planet searching for the truth about longevity and happiness. He came up with four happiness hot spots. There was Denmark, perhaps because of "the satisfaction that comes from living on a high plateau." There was Singapore, perhaps because it is among the safest countries on Earth. Then there was Nuevo León for which the role of faith loomed large. It has been observed, for instance, that religious people are often happier than non-religious people. And then the icing on the cake: This California charmer. Previously a forest of signs, San Luis Obispo is today optimized for quality of life — and is uniquely intentional in aesthetics. Of course, as a first-time visitor will  notice, nature also lents a helping hand.
Cayucos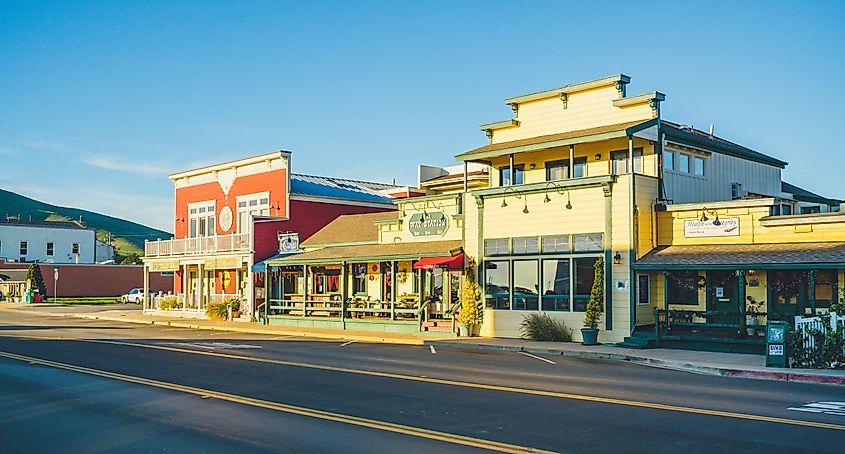 Translated as "canoes" in Spanish, Cayucos is curled up along California Highway 1 about 166 miles south of Santa Cruz. Home to only about 2,100 residents, Cayucos is the ideal setting for one who wants to wind down in a laid-back environment while savoring the therapeutic symphony of crashing waves. Styling itself as the "Last of the California beach towns," Cayucos's principal appeal is its pretty beach. Of course, this charmer is not the only remaining beach town in the Golden State. Still, its wide beach, carpeted by sparkling sand, is a hypnotic draw. Visitors will also marvel at the 982-foot-long fishing pier, a delicious piece of history that was constructed in 1872. If you want to enjoy some seafood, a tasty shrimp omelette perhaps, with an ocean breeze crossing through the deck, look for Sea Shanty, located at 296 South Ocean Avenue.
San Simeon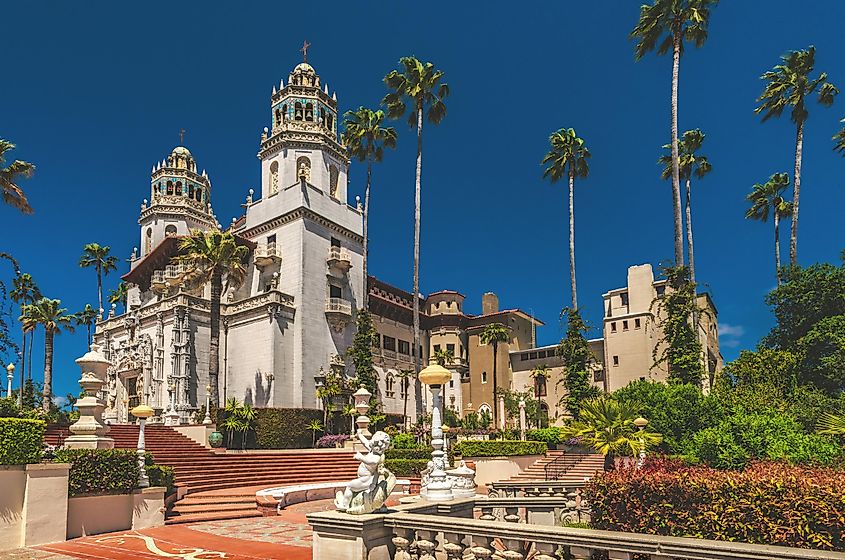 San Simeon is another California allurer that will not fail to appear among the most charming towns in Central California. Tucked away about 171 miles from Santa Cruz, and approximately midway between the City of Angels and San Francisco, San Simeon boasts a population of only about 500 residents. Part town; part village, this town boasts several secluded beaches that will make one forget that One World Trade Center, or any of America's skyscrapers and thoroughfares, exists. Still, encircled by implausibly beautiful vistas at every turn of the eye, one of San Simeon's top attractions remains the Hearst Castle. An exhibit of Gilded Age extravagance, Hearst Castle, according to celebrated architectural historian, Lord John Julius Norwich, "is a palace in every sense of the word."
Pismo Beach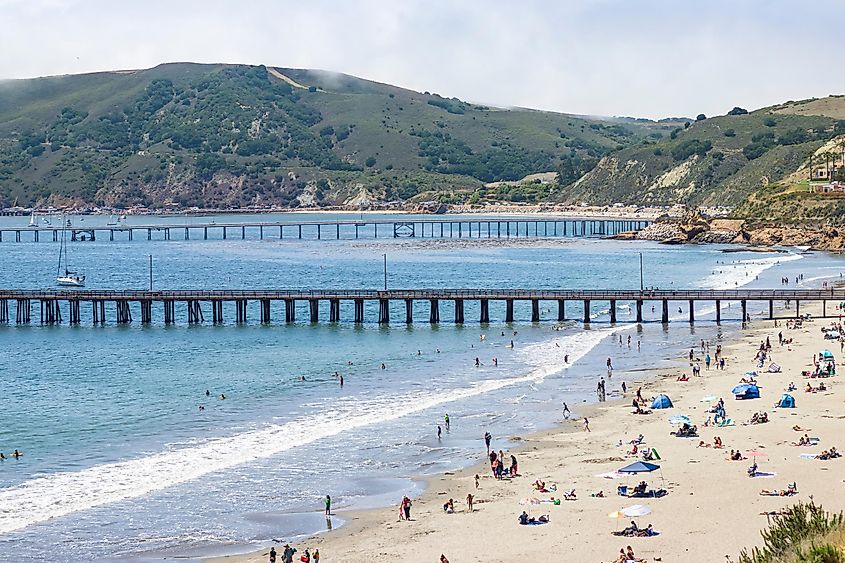 Once upon a time, clams were abundant along the famously rugged coastline of California. However, nowhere were they more abundant than at Pismo Beach, a California stunner located 176 miles from Los Angeles. With time, Pismo Beach would earn the moniker "Clam Capital of the World." Mysteriously, the clams would gradually disappear from the beaches at Pismo Baech. Today, however, even in its absence, Pismo Beach celebrates the clam. The town has managed to strike the sweet spot between natural beauty and surfing charm. Other than the gorgeous beach, the 1,370-foot pier, and the many wineries (including Tastes of the Valleys), Pismo Beach plays host to one of the largest monarch butterfly migrations in the state. To see these wonderful creatures, and perhaps experience them in your stomach, you will need to check out Pismo Beach's Monarch Butterfly Grove, especially between November and February.
Los Osos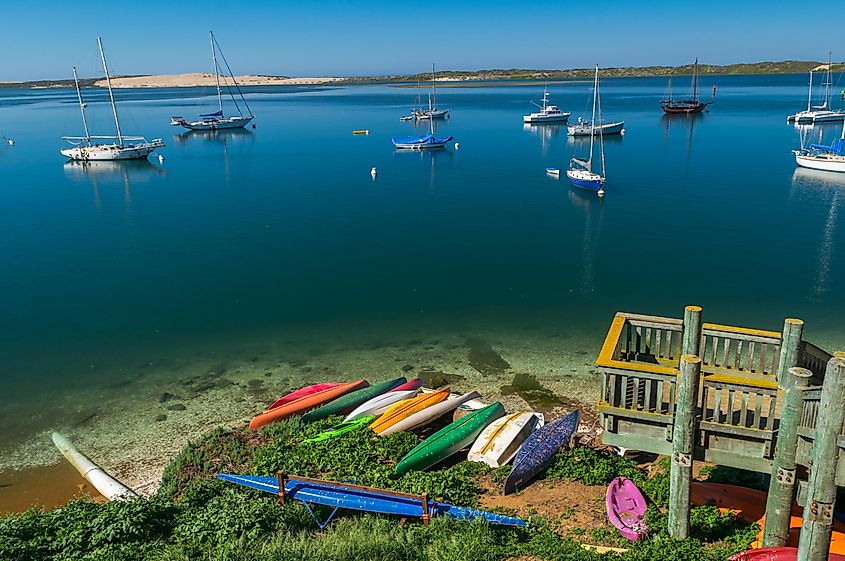 While a bit under-the-radar, Los Osos should not be put in the shade. Nestled south of Morro Bay, this California charmer is hands-down among the most enticing in central California. You will enjoy the invitingly quaint scenery that defines the downtown as you stroll through Los Osos Valley Road and South Bay Boulevard. Expect to sample the classy boutiques, eclectic art galleries, and mom-and-pop shops that this town features. For even more soul-thrilling quiet, you will want to explore Baywood, a popular Los Osos neighborhood no one will want to miss.But that said, Montana de Oro State Park remains the town's main selling point. Hikers will want to explore the scenic Bluff Trail which features delicious vistas at almost every turn of the eye.
The Takeaway
Central California coast; the stretch between Santa Cruz and Ventura, provides exquisite glimpses into a state often mentioned as the most beautiful in America. While the highlight of this region is the beach experience; powder-soft sand, sparkling whiteness, and panoramic views, a word or two should be put in for its wineries and its cliff-laden landscape. And while almost every inch of this stretch oozes charm, Monterey, Carmel-by-the-Sea, Pacific Grove — and eight more towns we have highlighted in this article — are in a class of their own.