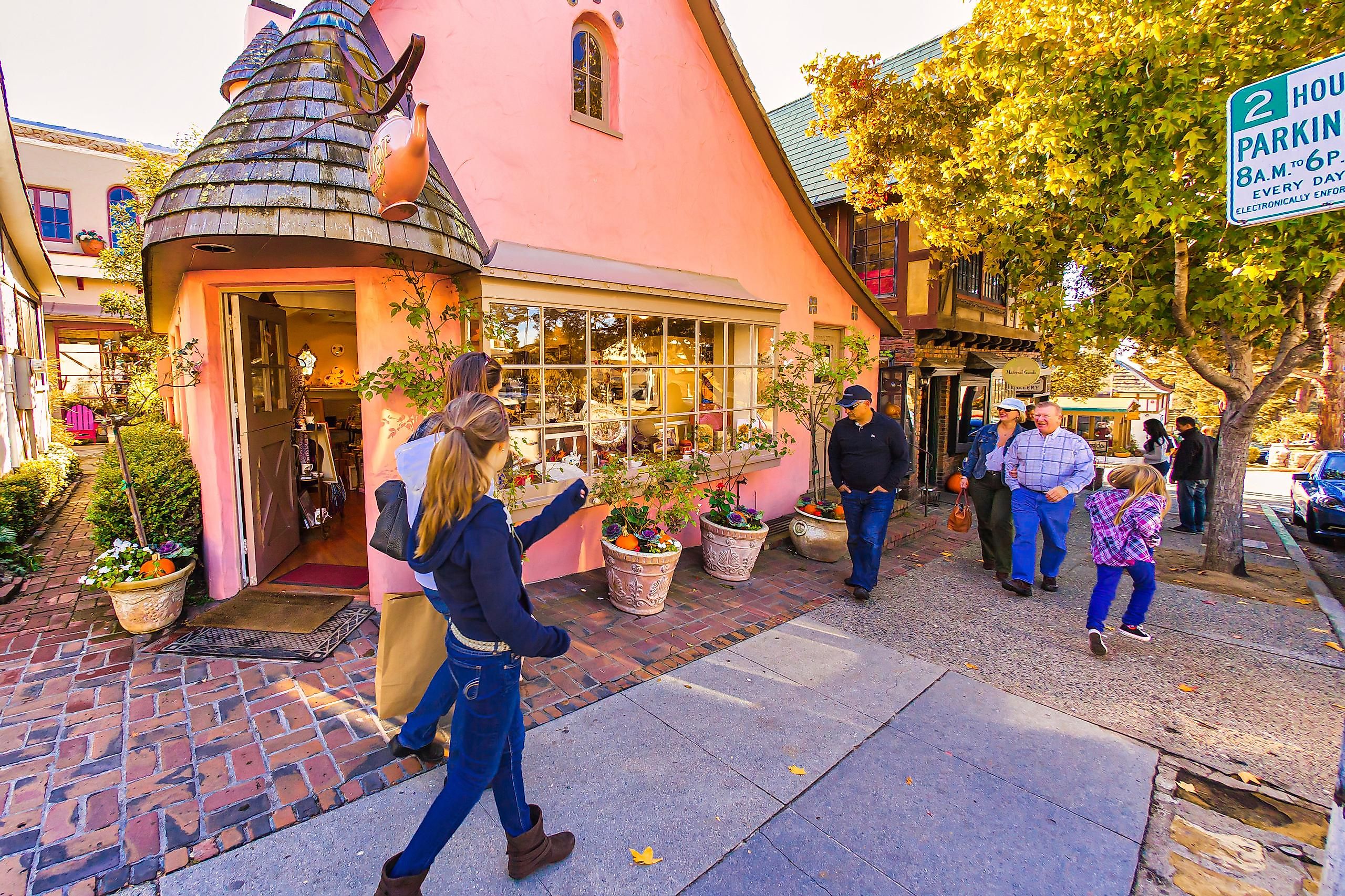 11 Coziest Small Towns in California
Many things may come to mind when you think of the state of California - it is home to countless iconic cities and attractions! However, these 11 cozy small Californian towns are not to be overlooked. There is so much that this state offers, and these towns showcase small, laid-back and comforting Californian charm at its best. From stunning seaside villages to unique and culturally rich gems, take a look at this list for the best cozy Californian towns not to be missed on your next relaxing getaway. 
Sausalito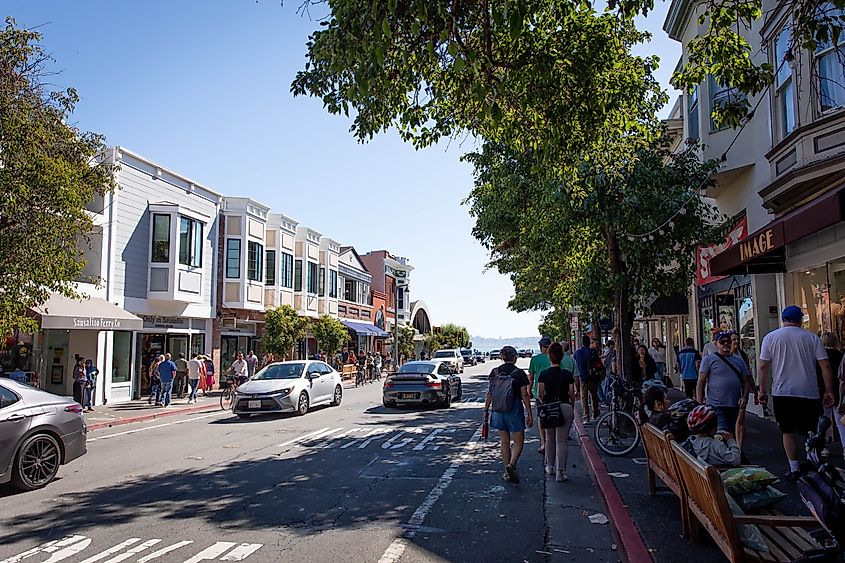 Take a breathtaking drive across the Golden Gate Bridge out of San Francisco, and you'll end up in beautiful Sausalito - a popular getaway town for folks from the big city. Convenient, charming, and laid-back, Sausalito offers countless attractions for visitors of all ages. Whether you want to kayak or sail in the San Francisco Bay, or take it easy and enjoy one of the several acclaimed farm-to-table restaurants, Sausalito won't let you down. Rated by Coastal Living as the third-happiest seaside town in the country, you can immerse yourself in sunny small-town charm, gorgeous views, and endless opportunities for dining, shopping, or cultural immersion at one of the town's acclaimed art galleries. Don't miss this cozy yet bumbling attractive Californian gem!
Carmel-by-the-Sea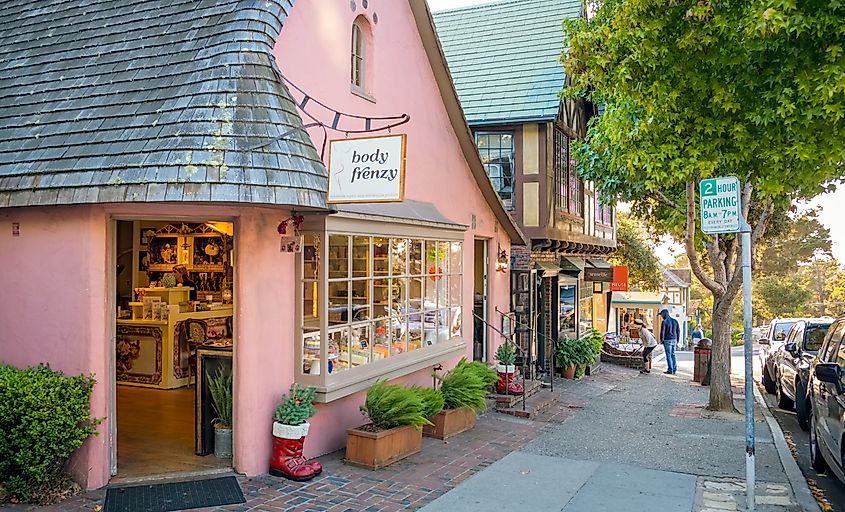 Known as one of the most beautiful small towns you can visit in California, Carmel-by-the-sea is picturesque, unique, and charming, with a refreshing and welcoming energy to it. It is one of the most awarded small towns in the world, and boasts cultural richness, one-of-a-kind white sandy beaches, and countless fun things to do and experience. The village streets are quaint yet buzzing, and visitors can marvel at the unique, vibrant, and historical architecture here.  Carmel-by-the-Sea is artistic and colorful - put it at the top of your bucket list for your next recharging and inspiring beach escape.
Pacific Grove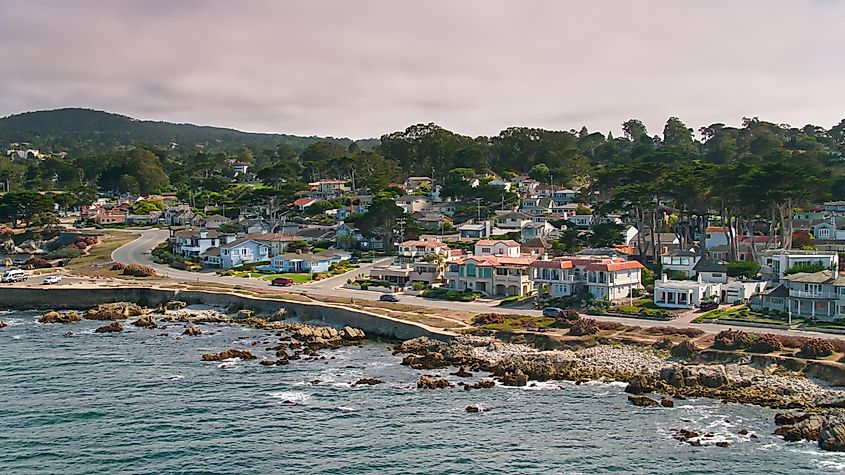 Pacific Grove, located between Monterey and Pebble Beach, is a pretty and one-of-a-kind little beach town. One aspect that really makes it stand out is the fact that from mid-October to mid-February, it attracts thousands of monarch butterflies for the winter. The climate here is mild, which also makes it an alluring place for people to visit at all times throughout the year. Boasting beautiful coastal scenery and attractive Victorian houses, Pacific Grove is an inviting and versatile place where visitors of all ages can come to enjoy and relax. Another site worth mentioning here is the famed Monterey Aquarium - not to be missed next time you and your loved ones are escaping reality in charming Pacific Grove. 
Healdsburg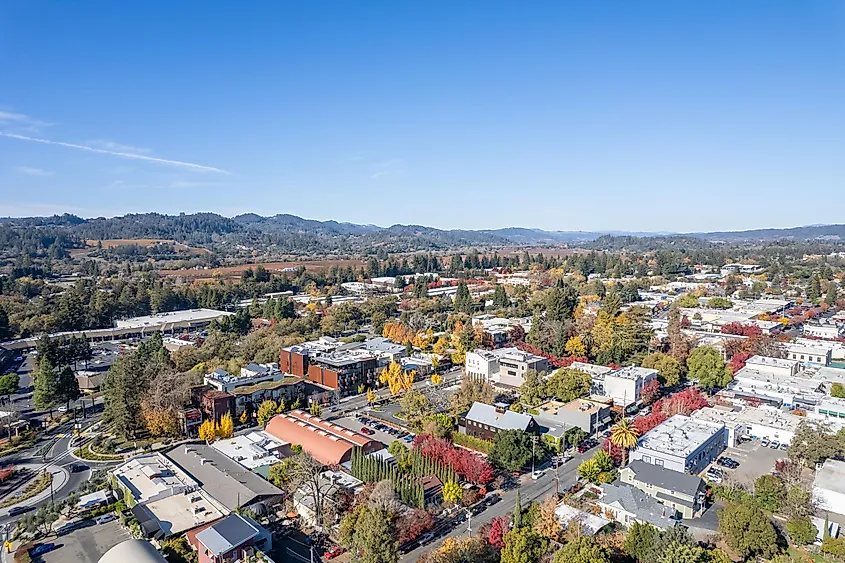 Laid-back and relaxed, Healdsburg is a cozy and inviting place boasting plenty of small-town charm. Found in the heart of Sonoma County's Wine Country, visitors are able to enjoy hundreds of wineries and tasting rooms located in and around the area. Next to the wine culture however, Healdsburg is also known for incredible farm-to-table restaurants, art galleries, and charming boutiques. Those craving outdoor adventure can also find excellent camping, biking, and hot air ballooning here. Don't miss the unique Sip and Cycle 30 mile route through the stunning countryside, while stopping at wineries along the way! 
Julian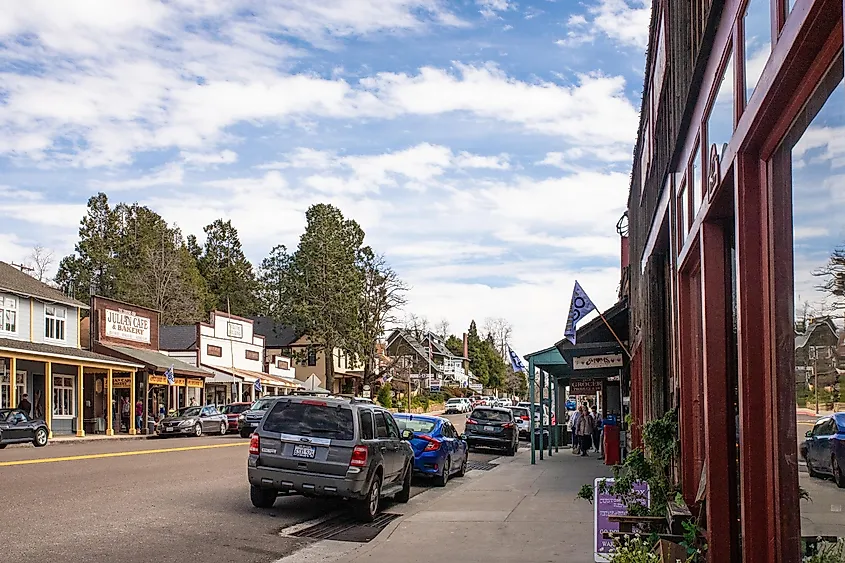 Nestled in the Cuyamaca Mountains, just a few hours away from San Diego, Julian is known as an old Californian gold rush town. With charming and historical old buildings found throughout this small town, visitors are able to get a really lovely and authentic feel of the old west. You can also tour or even try your luck panning for gold at a local mine! Fall is a particularly charming time to visit Julian - pop by a pick-your-own apple orchard or enjoy fresh pies from the popular Julian Apple Pie Company. For outdoor activities, enjoy hiking, horseback riding, or boating on the nearby Cuyamaca Lake. 
Avalon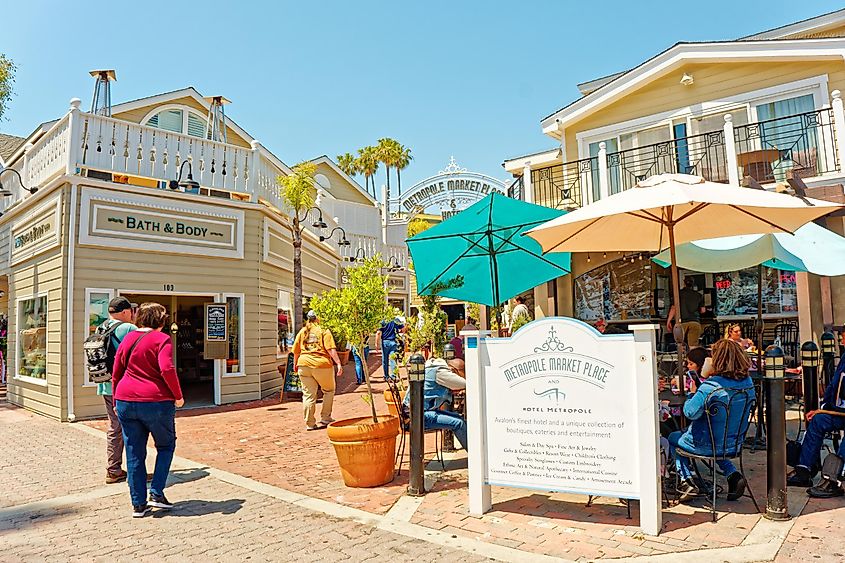 Take a beautiful one-hour boat trip from Los Angeles and find yourself on Santa Catalina Island - home of beautiful small-town Avalon. Although it's not far away from iconic LA, charming Avalon feels worlds apart from the hustle and bustle of the city. There is in fact a limit on the number of cars that can be on the island, so visitors often get around by walking, biking, public transit, or by renting a golf cart. Taking on the town in this way only makes it easier to discover all the treasures it has to offer! The town has a relaxed and laid-back atmosphere, and hosts fun activities such as snorkeling, hiking, shopping on the town's main street, or even taking a glass-bottom boat tour. 
Mendocino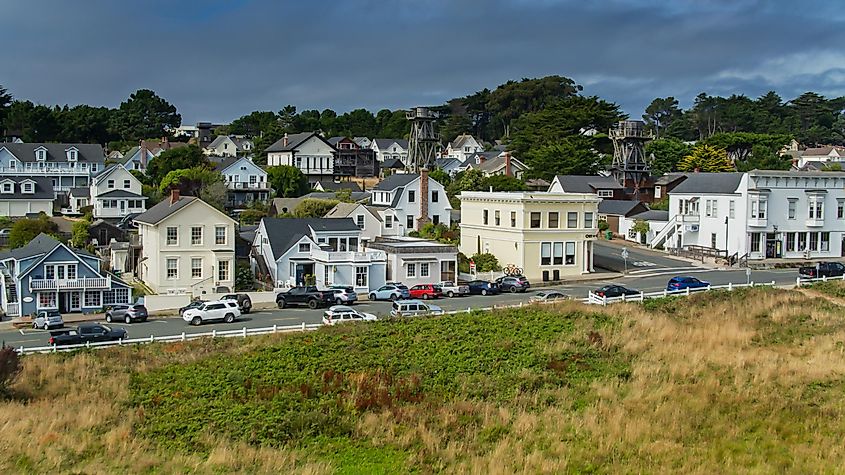 For a recharging and visually stunning escape from reality, be sure to visit the small town of Mendocino. Found on a bluff overlooking the Pacific Ocean about three and a half hours north of San Francisco, the area is known for its striking, rugged, and gorgeous coastline. Enjoy several art galleries and shops showcasing works by local artists, a local history museum, or exciting outdoor activities such as biking or hiking. Mendocino has also earned a name for itself as being a prime destination for romantic getaways - its spectacular scenery, seaside villages, and incredible dining experiences are not to be missed. 
Solvang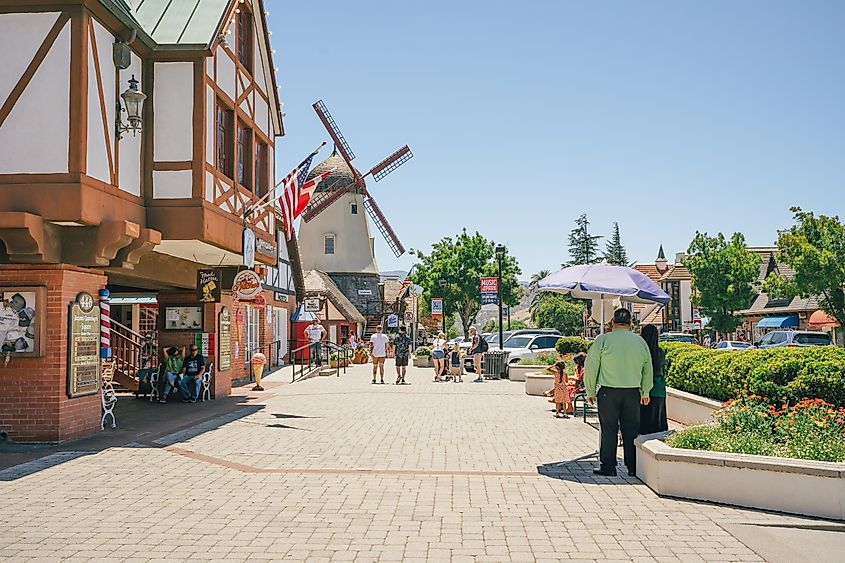 Danish for "Sunny Field", the town of Solvang was in fact founded by Danish-American educators in 1911 as the center of a Danish Academy. Over the course of its evolution, the town has now become a strictly commercial district; open exclusively for tourists and visitors wanting to discover and enjoy this incredible Danish-influenced Californian treasure. The buildings in this beautiful little town are straight out of a fairytale, including clock towers and windmills. Perfect for your next holiday getaway, visitors can enjoy village tours, authentic and delectable bakeries, stunning architecture, wine tastings, museums, farmers markets, art galleries, the Hans Christian Andersen Park, and truly so much more. 
Nevada City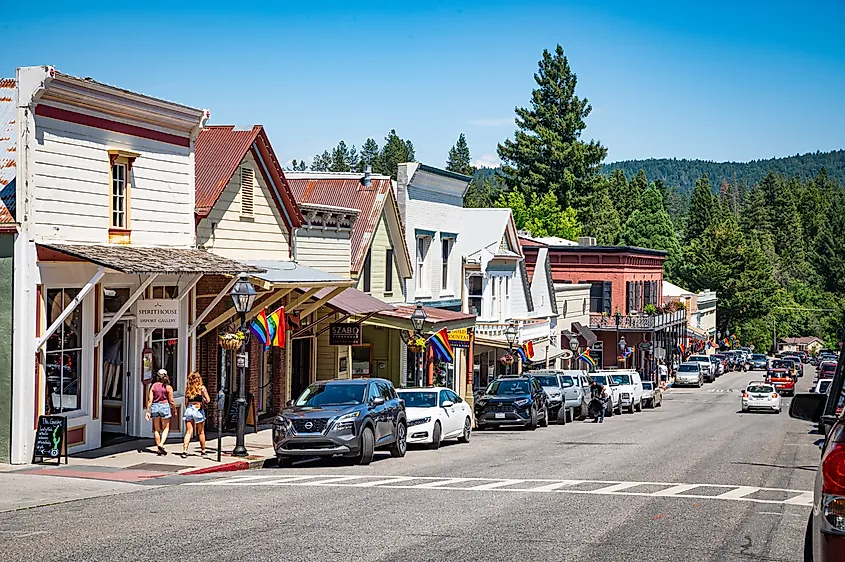 Found approximately 60 miles northeast of Sacramento, Nevada City was born out of a surge of settlers arriving after gold was discovered in California. Founded in 1849, Nevada City became one of the wealthiest mining towns in California. Some of the original buildings from the town's golden, Wild Western age still exist today - including California's oldest operating theater on the west coast, the 1865 Nevada Theatre. Enjoy a walk through the town's acclaimed historic district, where you'll truly feel like you've stepped right into the Wild West. Known as one of Gold Country's prettiest towns, visitors can enjoy gold rush history, wine, beautiful gardens and fresh, local produce here in Nevada City. 
Ojai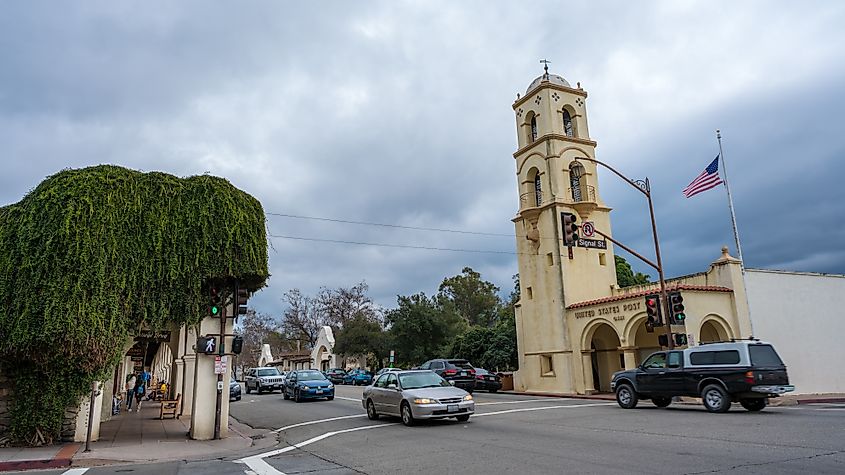 For the ultimate refreshing city escape, look no further than the charming and peaceful town of Ojai. Located about an hour and half away from Los Angeles, Ojai has become a very popular weekend getaway destination for spiritual enlightenment. Enjoy an array of beautiful hiking trails, biking, or shopping at Ojai's quaint little shops, galleries, and boutiques. For relaxing and recharging, visitors can experience one of several local spas or even Meditation Mount - a public center for meditation. Each year the town also hosts the Ojai Music Festival, which showcases famed classical artists. 
Los Olivos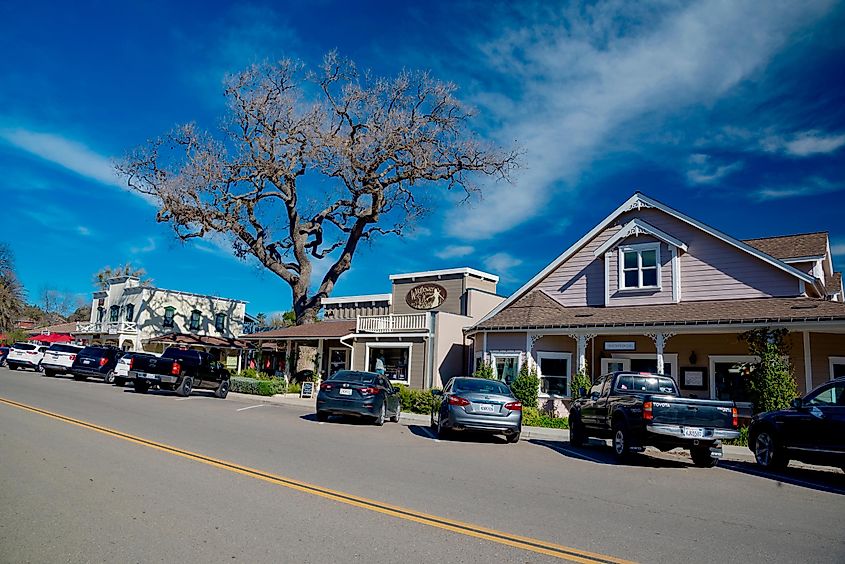 A small and charming wine country town, Los Olivos has a walkable and welcoming downtown environment that boasts countless fun and immersive activities for visitors. Enjoy wine tasting rooms, cute cafes, art galleries, as well as beautiful Victorian-style inns to stay in. Located in the center of Santa Barbara Wine Country, this historic small town is not to be missed. Take in the sprawling, tumbling, sunny vineyards that surround the town - and in the fall and winter months enjoy the various seasonal festivals that Los Olivos hosts!
Whether enjoying the countless Californian vineyards and wineries, or hiking through breathtaking Californian trails, we hope this list offered new inspiration and insight for your next cozy and rejuvinating getaway. Charming, historical buildings, good food and wine, stunning scenery, cultural enrichment and diverse fun for all ages are elements that greatly contribute to what makes these towns so special, welcoming, and unique. See you along the road!