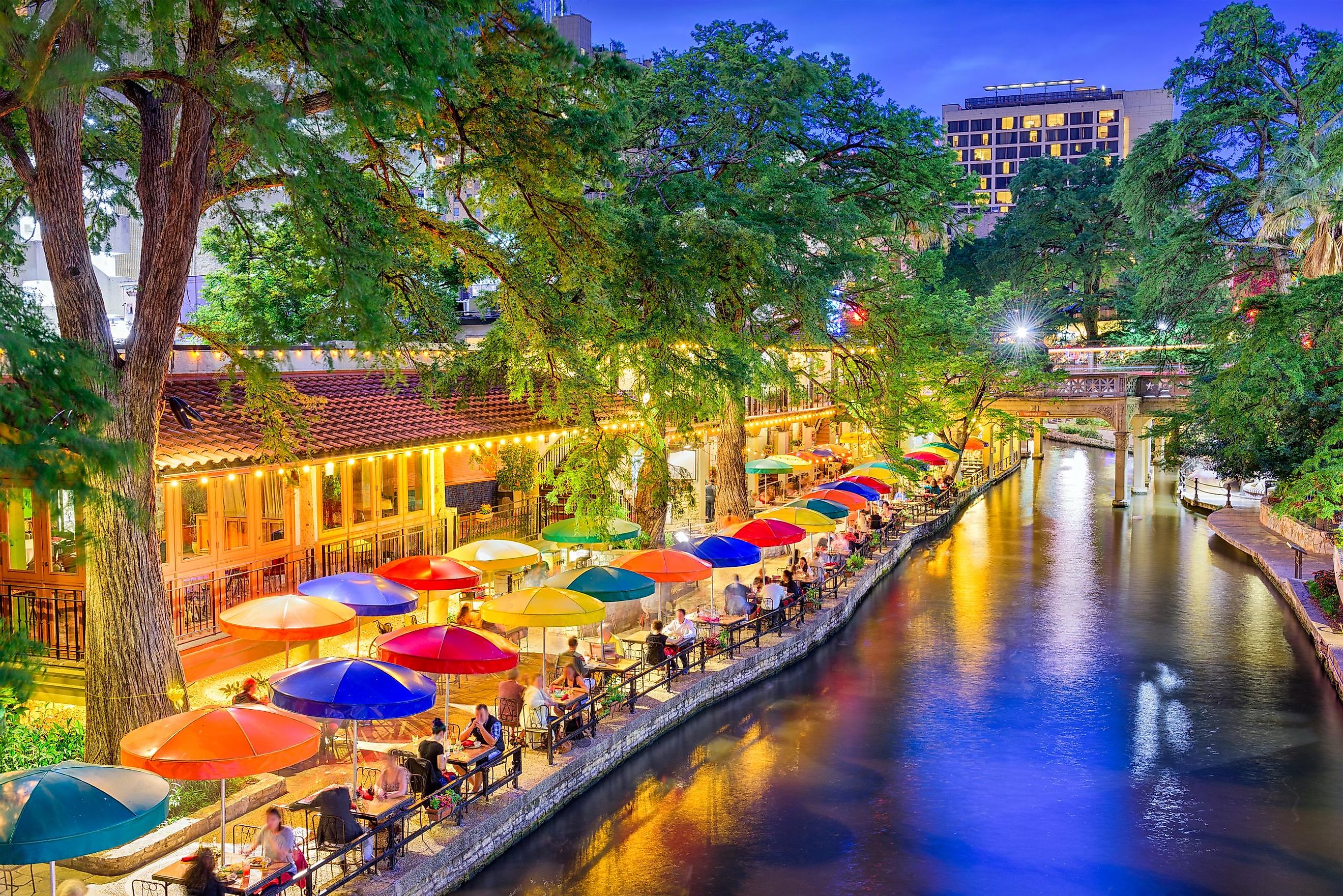 10 Best Places To Live In Texas
Texas is a great place to live in the US, with tons of job opportunities and options to suit first-time buyers, renters, students, families, and couples looking to start one. These authentically-Texan cities and towns make everything seem accessible within the immense state. The populous cities are really worth the hype of living large, while smaller towns offer respite amidst a sunny atmosphere and access to boundless outdoors.
Arlington
The big city with a small-town feel is a perfect mix of Dallas and Fort Worth, with easy access to both and a lower cost of living. A typical home is valued at $300,000 with an average monthly mortgage of around $1,500. The city of 400,850 with the University of Texas campus is perfect for young families and those with graduating teens. Arlington boasts a beautiful river walk for strolls in peaceful solitude or in-between classes with a group of friends.
Life in "the forgotten little brother" of the DFW region can be quiet or wild, with some nightlife, dining options, and cultural pursuits. There are tons of perks with students in mind for fun ways to keep busy and stay active, along with endless attractions at reasonable prices for any taste. It is home to the Dallas Cowboys and Texas Rangers, Six Flags, the annual South Street Art Festival, and recurring craft beer, wine, and cocktail festivals.
Austin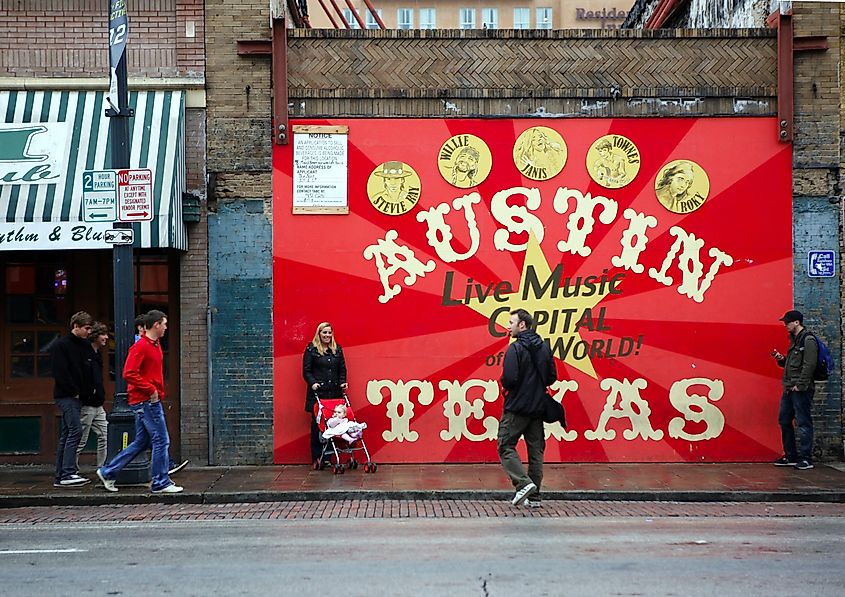 The capital at the state's center is often dubbed as the best place to live in Texas. It is a melting pot of cultures, with a hippy and grungy vibe that locals hold close to heart, and home to the world's largest urban bat colony. Families enjoy easy access to outdoor activities and recreation with 250 parks around the city. Austin is the "Live Music Capital of the World" and hosts regular film festivals, media conferences, and events, like the renowned SXSW festival.
The tech hub area is home to giants like Tesla, Google, John Deere, and Apple. Austin bids well the job-seekers and college graduates with a low unemployment rate of 3% and an average monthly income of $65,000. The median home value and estimated monthly spending are $575,000 and $7,259, respectively. Austin's festivals, diverse culture, outdoorsy activities, and healthy economy outshine the higher prices and some crime to be expected of a capital.
Beaumont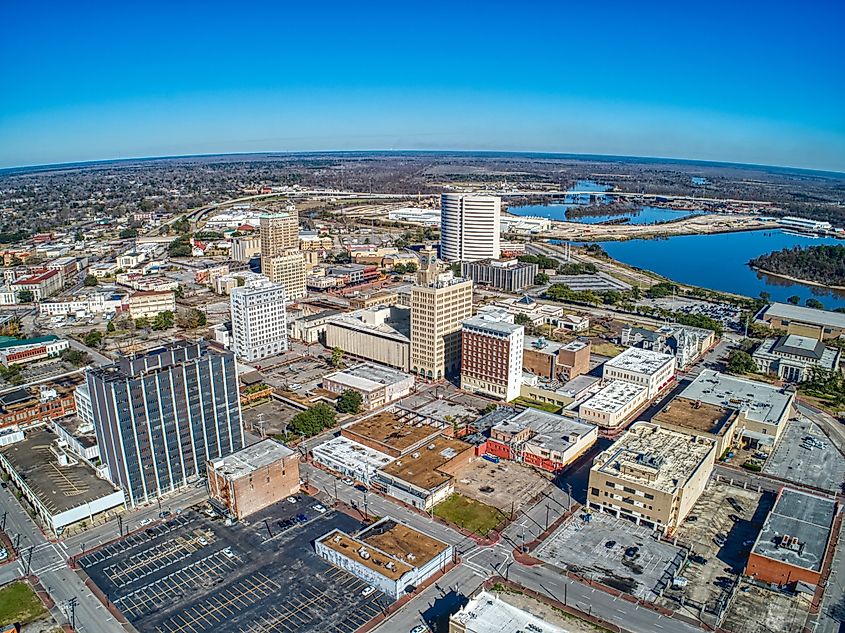 Beaumont is part of southeast Texas' Golden Triangle and home to the oil boom that sparked its prosperity. The opportunistic city is a top contender on the list with promising jobs, great selection of public and private schools, and enticingly-low housing cost. There's plenty of downtown entertainment, delicious places for food, and easy access to outdoor recreation in nature.
Beaumont is a cultural hub with many live music and theater venues and an excellent museum district treasuring the history of people and their love for contemporary art. Houston's hub for everything else is under two hours away, and Lake Charles is across the border in Louisiana for all things Cajun. The Gulf of Mexico is one hour south for world-class deep-sea fishing and boating like no other. 
Dallas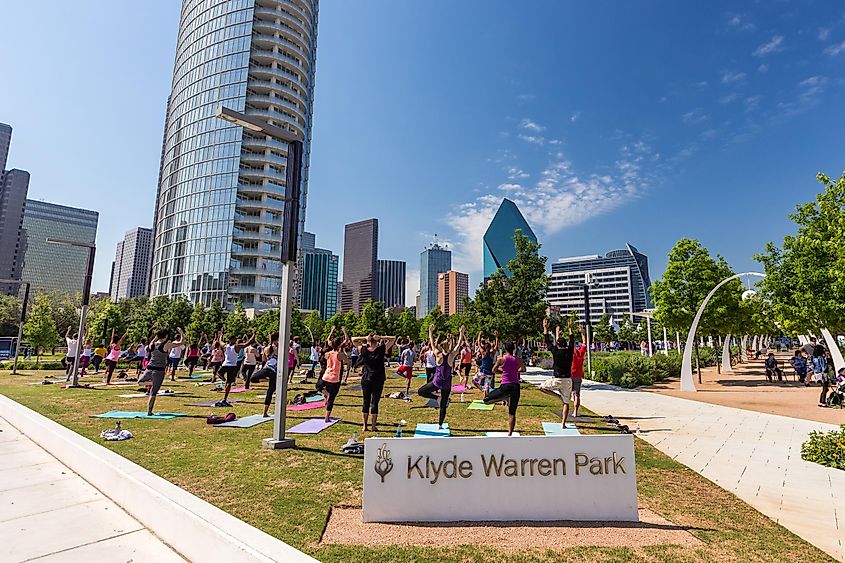 The city where "everyone is a $10,000 millionaire" is set right behind Chicagoland. Dallas is North Texas's economic and cultural hub and one of the best big cities for families. There are plenty of job opportunities and ways to blow off steam after work. The major city ranks 13th nationally in healthcare, with a low crime rate and affordable real estate that make Dallas move-in ready.
The posh city of some 1.31 million residents is full of down-to-earth pursuits and surprises for newcomers. There's the beloved Texas State Fair with a 55-foot cowboy statue and crazy and fried food where suited business people play alongside kids and die-hard Old West fanatics. Families and young professionals enjoy the atmospheric suburbs with easy work commutes and access to nature for outdoor pursuits. 
El Paso
The small "Sun City" along the Mexican land border is the sixth most populous in Texas, with 680,851 residents. El Paso ranks high among first-time home buyers for a median house price of under $300,000 and a low crime rate. Despite a higher jobless rate of 4.6%, the cost of living in El Paso is lower than in similar places, with only $5,500 estimated monthly expenditures. 
Its year-round sunny desert climate is great for activities and recreational pursuits in the outdoors, like joining a minor baseball league. Families love access to many parks and the University of Texas campus (UTEP) with its own sports teams. Restaurants, including authentic Tex-Mex, music scenes, and other cultural sights line the lively streets. 
Fort Worth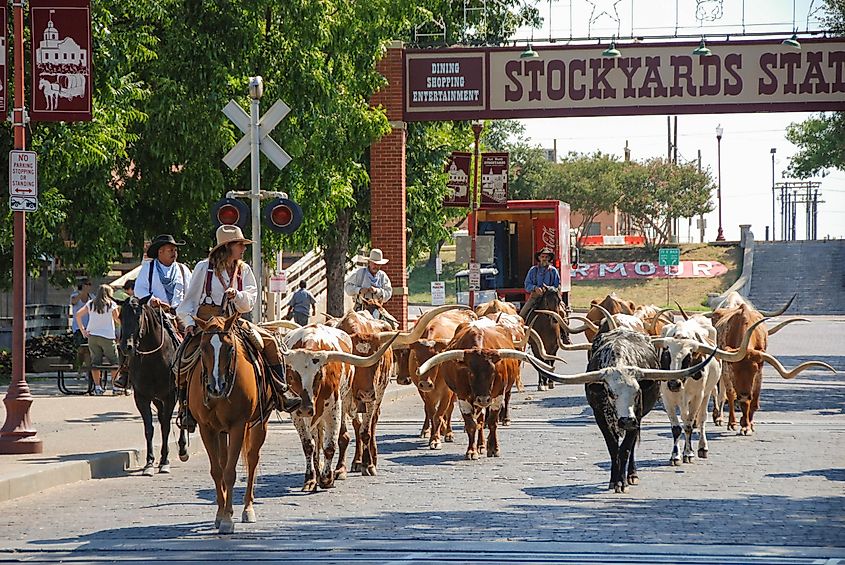 Fort Worth is the big-city go-to for lower prices than Austin and Dallas. The median home is valued at $461,450, while estimated monthly expenses of $6,588 allow wiggle room for many entertainment options out-on-on "Cowtown." The city is full of opportunities with major employers, a 3.7% jobless rate, and an average income of $61,554. Fort Worth boasts a rich heritage and authentic southern living amidst unique restaurants, cafes, and shopping opportunities.
There's the lovely Fort Worth Stockyards with red cobblestone roads and old saloons, longhorns, and cowboys on horseback, and the honky-tonk Billy Bob's with handprints of country music stars. Although the city could be safer, it has unreal-real estate options for monthly renters and first-time homeowners, along with a range of styles and architectural designs for any taste.
Killeen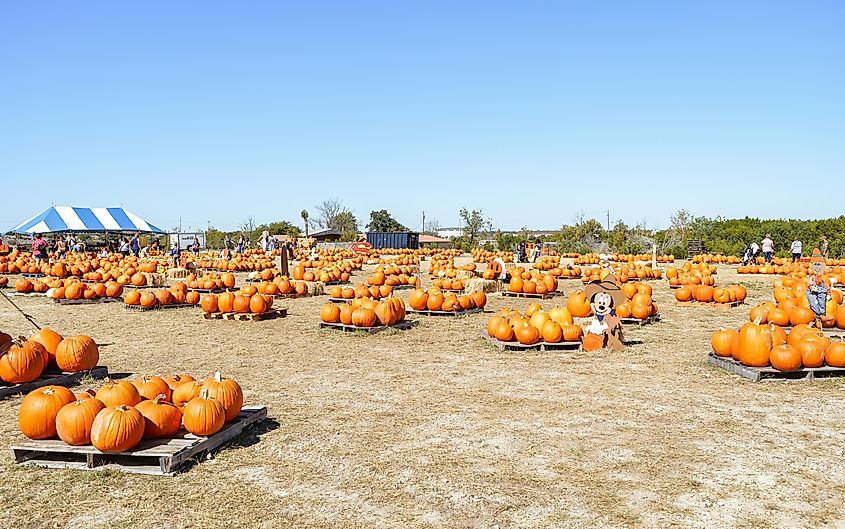 The family-friendly city in central Texas boasts a thriving economy and Fort Hood, one of the US' largest military bases. Killeen was formed in the late 19th century when the first train stopped in town and was named after the Santa Fe Railroad railroad employee Frank P. Killeen. Camp Hood was formed during World War II, with the present-day military lifestyle reflecting history and a major part of Killeen's celebrated identity.
Killeen is a laidback city with excellent outdoor access for activities and recreation, including endless ways to barbecue. Residents enjoy strolling the lively streets aligned with fun music joints, historical landmarks, and flag decorations. The town is move-in ready with living costs at 74% of the national, cheaper housing and rent, and easy access to the Dallas-Fort Worth area and Austin.
McAllen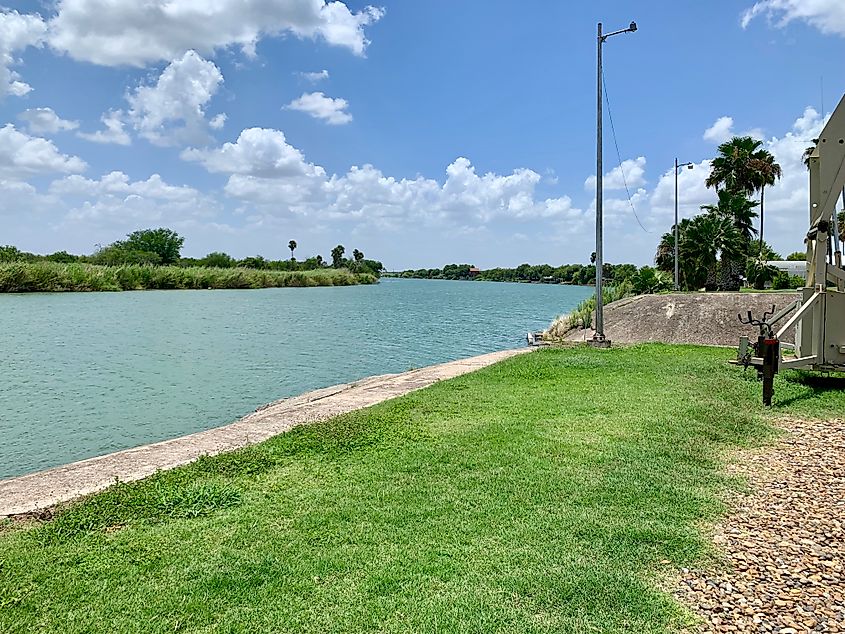 The lesser-known city at the southernmost tip of Texas is one of the fastest-growing in the country. Several perks come with living in McAllen, like the 18-hole golf course and water park at McAllen Park. There are tons of local dining options, places to waste away an afternoon, fantastic nightlife, and more attractions popping up to accommodate new residents.
McAllen is one of the best places to live for young families and those looking to start one, with 18% cheaper housing than Texas' average and many parks for outdoor recreation and pursuits. The city is also great for job-seeking tradespeople, with tons of jobs in the automotive, aerospace, medical, and electronics industries. 
Plano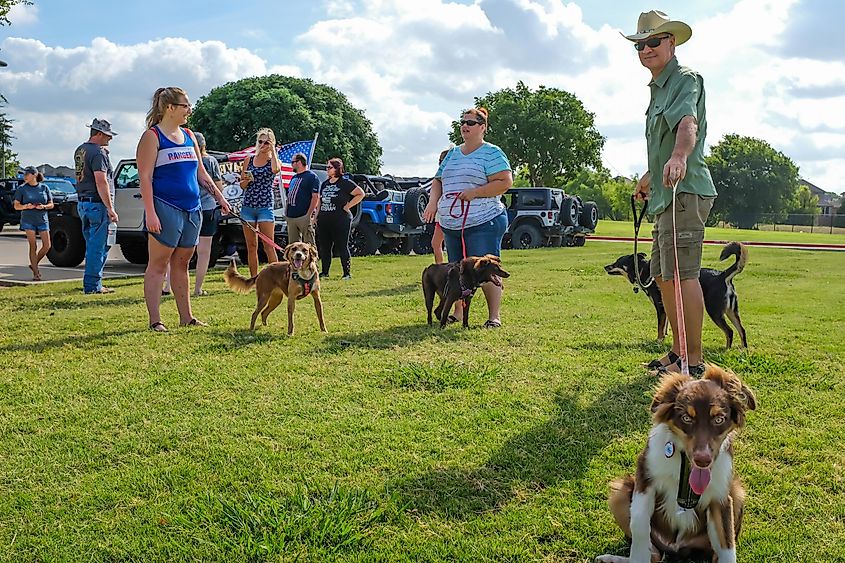 Plano is a notable water-bounded community of 284,467, offering a secluded lifestyle for affluent families. There are highly-rated public schools, beautiful parks with nature trails, and biking paths along the river. Despite higher housing prices, Plano is ranked one of the safest places in the state and cheaper for groceries.
The city's lively and atmospheric downtown is full of amenities and attractions for any age and group. Residents enjoy gathering to people-watch and mingle amidst a wide choice of restaurants, shopping, and entertainment options. There is also an easy commute to Dallas for work, big-city glam, and nightlife.
San Antonio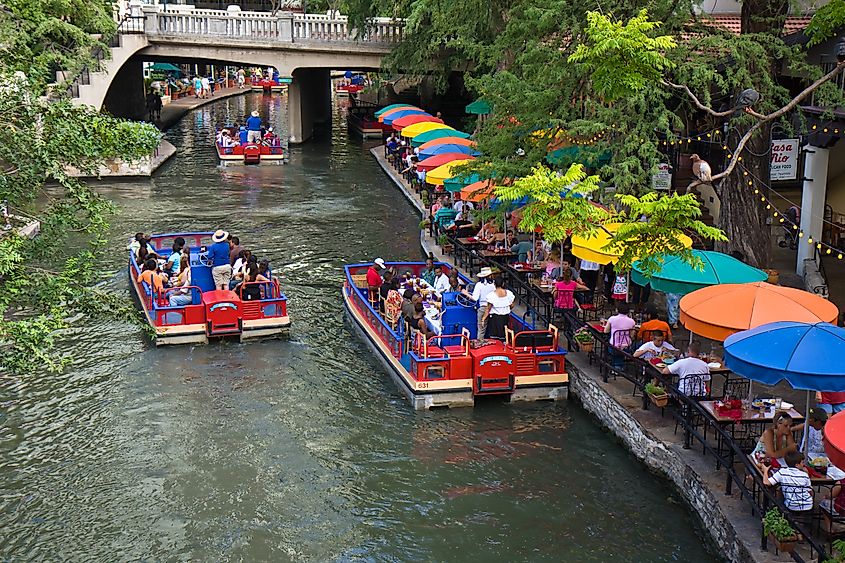 "Remember the Alamo" city is home to 1,450,000 residents and many renowned places like the RiverWalk. Despite several reported crimes, San Antonio enjoys lower median home prices of around $375,000 with estimated $6,000 monthly expenses and a jobless rate of 3.8%. The authentic community boasts rich Spanish and military heritages, a relaxed vibe, and an inviting atmosphere. The Texas Folklife Festival and the famous Fiesta celebrate the Old West and Spanish culture through citywide events and a spirited 10-day salute unlike anywhere else.
Families enjoy year-round visits to the Six Flags Fiesta Texas and SeaWorld San Antonio, while foodies love every genre of world cuisine at the food trucks in Southtown, the whole barbecue fare, and dining on Tex-Mex. Culture rats have access to music, art, and theater productions at the Majestic Theatre and the Tobin Center for the Performing Arts, along with exhibitions at the McNay Art Museum. There's the San Antonio Spurs NBA team for appropriate fans and the nearby New Braunfels and Fredericksburg for small-town getaways.
The second biggest state is home to the DFW metroplex, the most populated metro area in the Southern United States, with a combined population of 7,637,387. Dallas, Fort Worth, and smaller Arlington all make the top 10 best places to live in Texas for job opportunities, while atmospheric towns boast family spots with a metro area nearby.