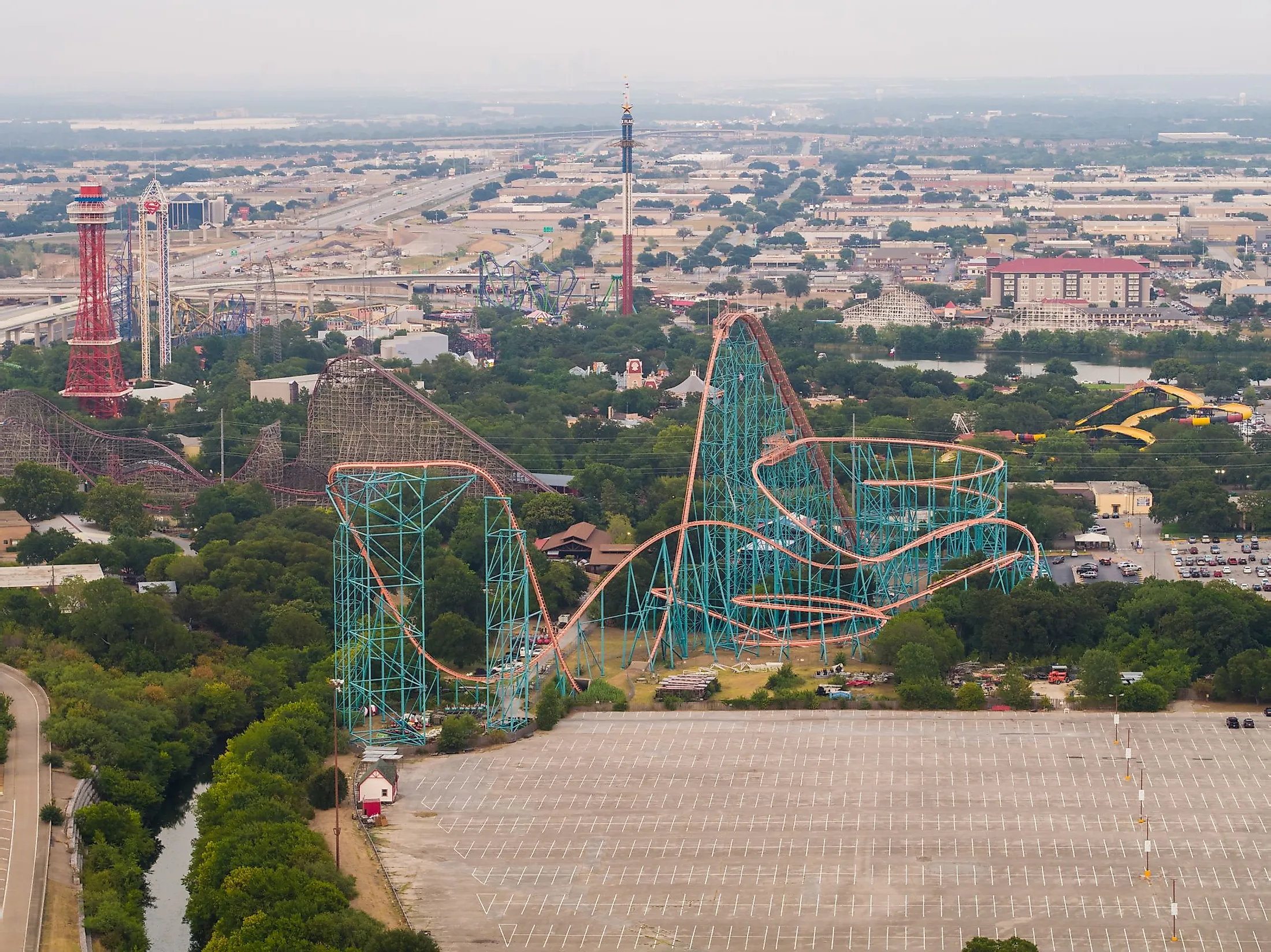 Arlington is a large city situated in Tarrant County in the US State of Texas. Arlington is a major city in both the metropolis and the Mid-Cities section of the Dallas–Fort Worth–Arlington metropolitan statistical area. Arlington is considered the state's 7th most populous city and Tarrant County's second-largest city. 
Geography And Climate Of Arlington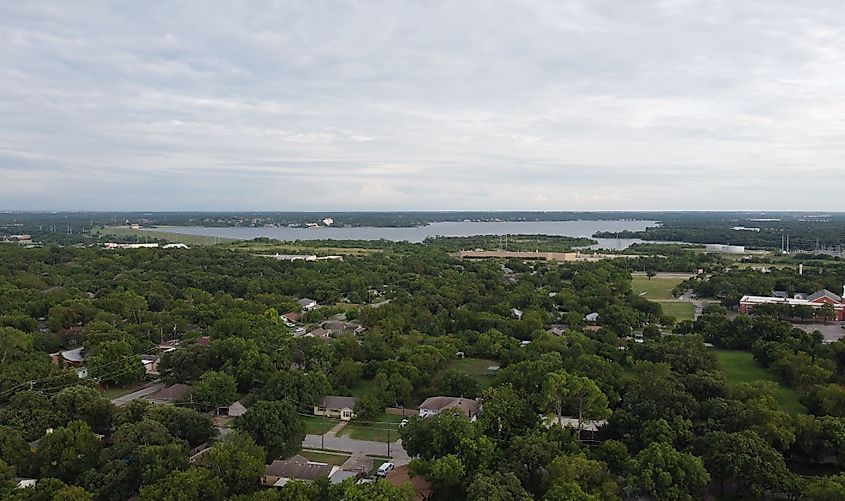 Arlington covers a total area of 257.54 sq. km, of which 9.32 sq. km is covered by water, and 248.22 sq. km is occupied by land. Arlington is located approximately 32km west of downtown Dallas and 19km east of downtown Fort Worth. Both the Trinity River and Johnson Creek flow through the city of Arlington. 
Arlington experiences a humid subtropical climate with hot, humid summers and mild, cool winters. The city receives an average of 40 inches of rain and 1 inch of snow annually. January is the year's coldest month, with an average high temperature of 55.2°F and a low temperature of 39°F. The year's warmest month is August, with an average high temperature of 95.9°F and a low temperature of 76.6°F. According to the tourism score, the best time of year to visit Arlington for hot-weather activities is from late May to mid-September. 
History Of Arlington
Arlington was named after the Virginia house where General Robert E. Lee resided for thirty years. Settlement in Arlington began shortly after the Civil War. The Texas & Pacific Railroad, which was constructing its line between Dallas and Fort Worth at the time, decided to establish a station in between and picked Arlington. The streets were built in 1876, and the post office adopted the name Arlington in 1877. The city was incorporated in 1884. Arlington College was established in 1895, then renamed Carlyle Military Academy in 1901, and then the University of Texas at Arlington. In 1892, a mineral well with medicinal powers was drilled near the junction of Center and Main streets. In 1910, a classically designed drinking fountain was erected, and the well remained a popular meeting site until it was deemed a traffic hazard and covered over in the 1950s. Arlington Downs hosted major horse racing events in the 1930s, but it closed owing to the prohibition of pari-mutuel betting in 1936. In 1954, the General Motors Assembly Plant was established, marking the beginning of the large-scale industry. Between 1950 and 1990, the city saw one of the nation's fastest population growth rates due to the automotive and aerospace industry. Arlington was one of the post-World War II "boomburbs," or extremely fast-growing suburbs.
The Population And Economy Of Arlington
Arlington has a population of 401,047 inhabitants as per the latest US Census. The city's population has expanded by 9.61 % since the 2010 census, which reported a population of 365,892. The top five ethnic groups in Arlington are White (Non-Hispanic) at 36.3%, Black or African American (Non-Hispanic) at 23.5%, White (Hispanic) at 16.3%, Others (Hispanic) at 11.6%, and Asian (Non-Hispanic) at 7.05%. Arlington has a median family income of $79,268 and a poverty rate of 14.63 %. In recent years, the median rental rate has been $1,055 per month, with a median house value of $170,700. Arlington's median age is 33.3 years, 31.9 years for men, and 34.7 years for women.
Attractions In Arlington
River Legacy Park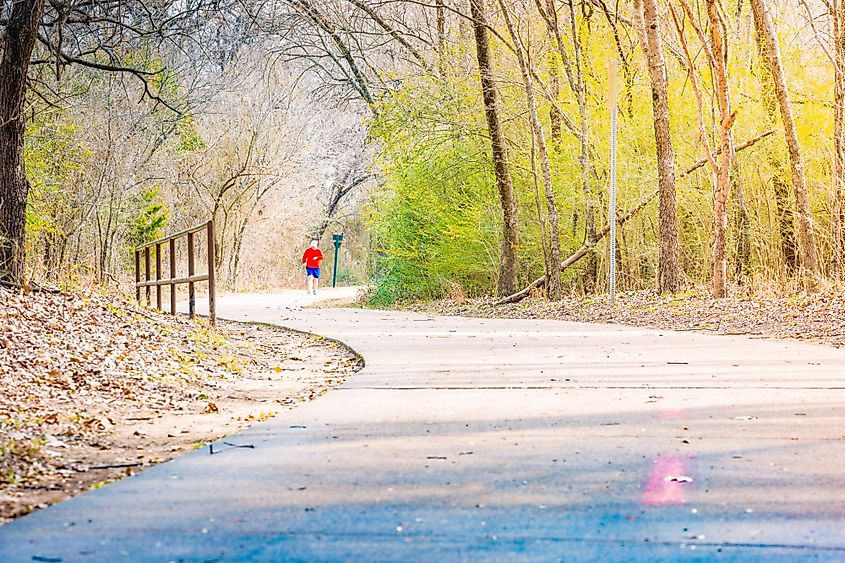 River Legacy Park in Arlington is a stunning lush and green urban paradise on the banks of the Trinity River. It is a 1031-acre woodland park where animals dwell with little disturbance from visitors who come to bird watch, exercise, bike, or picnic. The park contains nearly ten miles of biking and hiking paths that wind through the hardwood forest, which is home to 28 different types of trees, 400 different animal species, and 193 different species of native birds.
Planetarium At The University of Texas
It all began in 1975 when physics Professor Ulrich Herrmann proposed that a unique small spherical structure near the Library should be turned into the University of Texas at Arlington's first Planetarium. The Planetarium is now one of the largest and most modern in Texas, featuring a 60-foot diameter dome and the most recent Digistar 5 DLP Projection system. The Digistar 5 system projects stars, galaxies, planets, and almost anything else visible in the sky onto the dome. The facility employs a robust surround-sound system, transforming one's visit to observe black holes and faraway galaxies into an incredible journey.
Six Flags Over Texas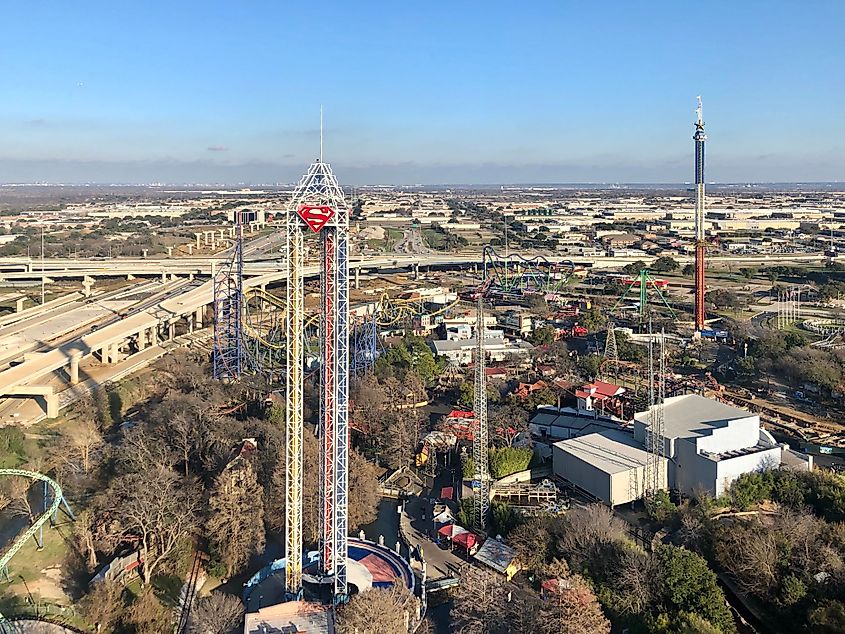 Six Flags Over Texas has a wide range of exciting activities for people of all ages, including family rides, thrill rides, kid's rides, live performances, etc. The park has 18 family-friendly rides, including the iconic Roaring Rapids water attraction, a traditional carousel, and Speedway Go-Karts.
The Arlington Museum Of Art
The Arlington Museum of Art was opened in 1989 in the restored JC Penney building. It is a non-collecting museum which focuses on providing great exhibitions and shows that will inspire, challenge and enlighten all people, both locals, and visitors. Initially focusing on Texas Contemporary Art, the Museum's goal has expanded to include other culturally and historically relevant events. The Museum arranges educational events for both children and adults, as well as practical art learning opportunities.
International Bowling Museum And Hall Of Fame
The International Bowling Museum and Hall of Fame, located on the International Bowling Campus, has a remarkable collection of unique artifacts that will take you on a journey through the 5,000-year legacy of bowling. 
Tierra Verde Golf Club
Tierra Verde Golf Club is one of those unique settings where golf and nature coexist. This award-winning golf course was Texas' first to be designated as an Audubon Sanctuary. The course, which spans 250 acres of the lush, quiet countryside, first opened its doors in 1998. Its distinctive layout incorporates a variety of natural surroundings, providing an unparalleled golf experience.
AT&T Stadium Tours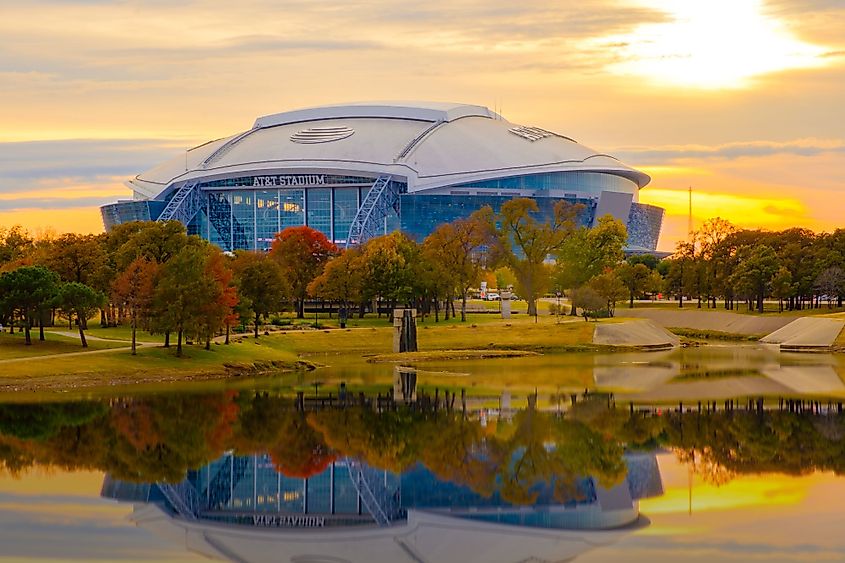 AT&T Stadium is the Dallas Cowboys' stadium, but it's also an architectural wonder and a gigantic art gallery. A stadium tour is an exciting and interesting way to explore this beautiful, huge football temple, whether you are a Dallas Cowboys fan or not.
Levitt Pavilion For The Performing Arts
Downtown Arlington is a free year-round music festival that features some of the top performers in the country, as well as some of the newest musicians just starting their careers. The Levitt Pavilion for the Performing Arts is a non-profit organization that hosts over 50 free music concerts on the grounds of Founders Plaza, a lovely downtown Arlington public park.