Worst Countries At Reducing Disaster Risk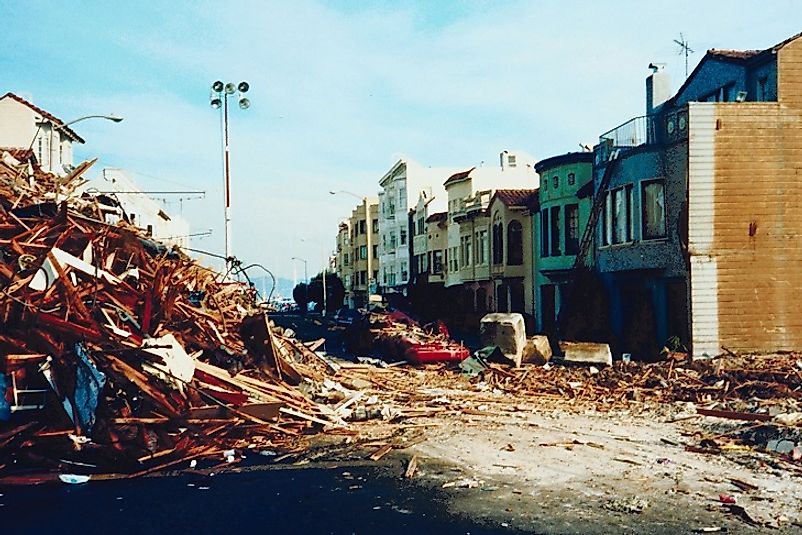 Reducing disaster risk is a worldwide problem today especially for developing countries. Although developing countries may have plan of action, civil law, and organizational models set up to counteract disasters, poor tracking and abidance would render these measures ineffective. In fact, the safety of people as a result of inadequate compliance could put them in harm's way. Authorities and the people have a way of being complacent after the rebuilding of disaster prone areas. Post-disaster intervention should include development planning and disaster management.
Why Even the Best Plans Often Don't Work For Disaster-Prone Countries
The Hyogo Framework for Action (HFA) was developed in 2005 by countries around the globe with the aim of developing countermeasures to reduce disasters in vulnerable countries. However, there were countries that fell far behind global standards in reducing their vulnerability to natural disasters. Guinea-Bissau received a score of 1.0 in its disaster risk reduction efforts. Guinea-Bissau belongs to the 10 poorest countries in the world as as such may have more important problems to face than preparing for future disasters, although recently it did send a delegation to the West Africa Disaster Preparedness Initiative (WADPI) to train for disaster preparedness. Comoros scored 1.8 on the Hyogo framework but has recently updated its development policies to reduce disaster risks in their country. The government has known that their citizens live in vulnerable areas does not make matters easier. The size of a cyclone decides the fate of a country as small as Comoros. Malawi, a poor country, may have scored low at 1.8 on the Hyogo framework but after the 2009 Karonga earthquake, it has adapted measures from the Malawi Disaster Risk Management project. Its citizens and government have their hands full responding to continuous flooding and drought that affect crops. Marshall islands scored a low 1.8 on the Hyogo rating system perhaps as a result of being a vulnerable island in the middle of the Pacific Ocean. Recent droughts has put it in a state of emergency. A little disaster greatly affects the population and that stops most disaster preparedness. Solomon Islands score of 2.0 ranks it as below median in disaster preparedness. Solomon Islands are located in the middle of the Pacific Ocean and hurricanes and droughts are intensely felt by its population. Vanuatu scored a low 2.0 at disaster preparedness due to its poorly informed population and geopolitical setting. The 2015 cyclone caused a lot of damage but today, Vanuatu has made strides in disaster preparedness although still lack coping capabilities. Laos low score of 2.3 in disaster preparedness has put its people at risk. Poverty and low risk management are factors that puts it at risk. Oxfam, however, has stepped in to help Laos better face disaster preparedness. Bolivia below median score for disaster preparedness at 2.3 is due to lack of funds and management but recent assistance from the World Bank has strengthened its capabilities. Droughts and floods have claimed live sand properties. Yemen garnered a low median score of 2.3 in disaster preparedness as well, due to poverty and unpreparedness in times of disasters. The United Nations Developmental Program has stepped in and provided assistance to Yemen in its efforts for disaster risk reduction. Turks and Caicos has a score of 2.3 in disaster risk reduction due to its government unpreparedness and lack of funds. Unemployment and lack of skills also plague the country. Although the country has taken steps in educating their citizens in disaster management awareness, problems exist as to whether concerned agencies are able to coordinate.
Developing a Culture of Safety for Disaster Reduction in Vulnerable Countries
Information and motivation towards the implementation of what to do when disaster strikes while looking at areas of vulnerabilities and situations would greatly help in saving lives. Readiness and the capability to respond correctly should immensely lower the risk factors as well. Knowledge is crucial in times of disasters especially with geological and climate events. The formation of citizens' brigades could help prevent the worsening of any situation, both pre- and post-disaster.
Worst Countries At Reducing Disaster Risk
| Rank | Country | Hyogo Framework Disaster Risk Reduction Progress Score |
| --- | --- | --- |
| 1 | Guinea-Bissau | 1.0 |
| 2 | Comoros | 1.8 |
| 3 | Malawi | 1.8 |
| 4 | Marshall Islands | 1.8 |
| 5 | Solomon Islands | 2.0 |
| 6 | Vanuatu | 2.0 |
| 7 | Laos | 2.3 |
| 8 | Bolivia | 2.3 |
| 9 | Yemen | 2.3 |
| 10 | Turks and Caicos | 2.3 |