Segregated schools were declared unconstitutional by the U.S. Supreme Court in 1954. The segregation of schools by race is a remnant of a past era, something that was a part of America's history of racism, and something that seems like it was happening long ago. However, segregated schools still existed until recently.
The last school that was desegregated was Cleveland High School in Cleveland, Mississippi. This happened in 2016. Yes, there was a high school that was segregated by race until 2016, as impossible as it may seem.
The Case Of Diane Cowan
The order to desegregate this school came from a federal judge, after decades of struggle. This case originally started in 1965 by a fourth-grader. Diane Cowan turned 57 once the school was finally desegregated, and the entire legal saga is often referred to by using her name.
The history of racism in the United States runs deep, and the Jim Crow laws that segregated various institutions did a lot of harm to many people. In this small town, a railroad that runs through it was used as a physical boundary for segregation.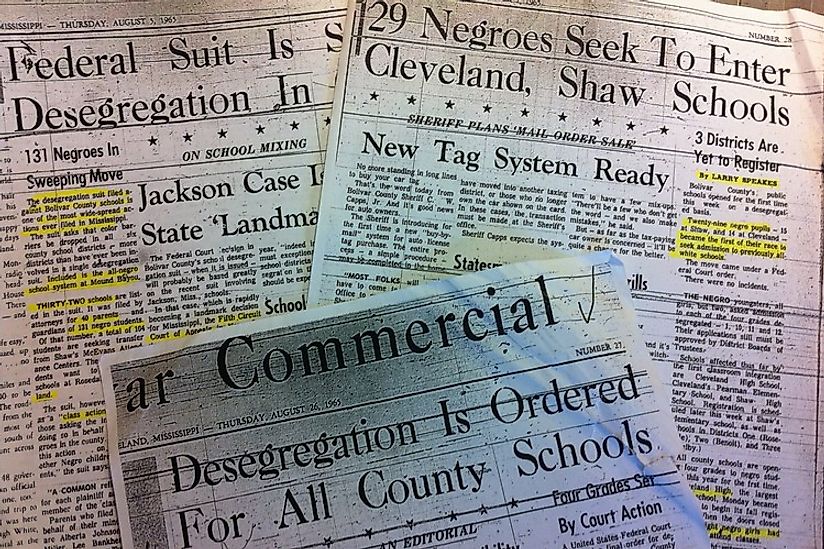 On the east side of the railroad tracks is where the black people live, and you can find the white people on the west side of the tracks. The fact that this is still going on to this day might seem surreal to many, but it just goes to show how deeply integrated racism is into society.
Towns Separated By Railroads
If you research a bit further, many cities in the United States are separated by roads or railroad tracks clearly, to enforce racial segregation. These borders mostly do not serve that purpose nowadays, but as we can see, there are exceptions. Schools in America were still segregated by race in the 1960s, and it did not matter where anyone lived, the color of their skin determined which school they would go to.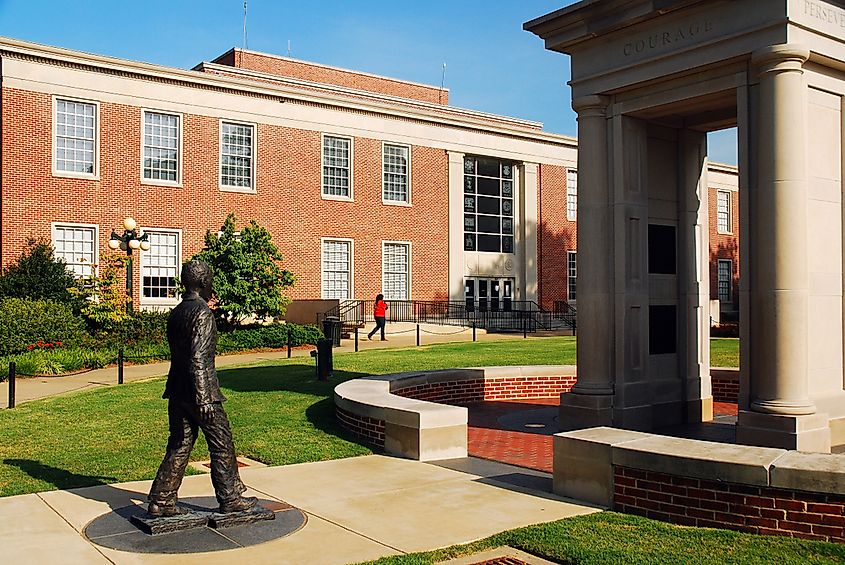 The Cleveland School District was racially segregated for five decades, split into two schools, Cleveland High School that was attended by white students, and East Side High School attended by black students. For decades attempts were made to desegregate schools and unify them; however, it turned out to be extremely hard to do.
Whenever a court ruling was made that allowed the school to be desegregated, there was another law that would stop it. Most of the time, it was tied to the place of residence, and schools continued to remain segregated. With time, even the faculty in these schools was not distributed by race anymore, so the students were encouraged to try and transfer between schools, but it was all to no avail, the schools remained segregated.
This was deeply ingrained into the core of the society living in Cleveland, Mississippi. This finally ended in 2016, when it was decided that the schools would merge, and thus end the era of segregation in this small town. The schools merged in 2017 and created Cleveland Central High School.