Economics
What Are The Major Natural Resources Of Algeria?
Oil and natural gas resources form the backbone of Algeria's economy.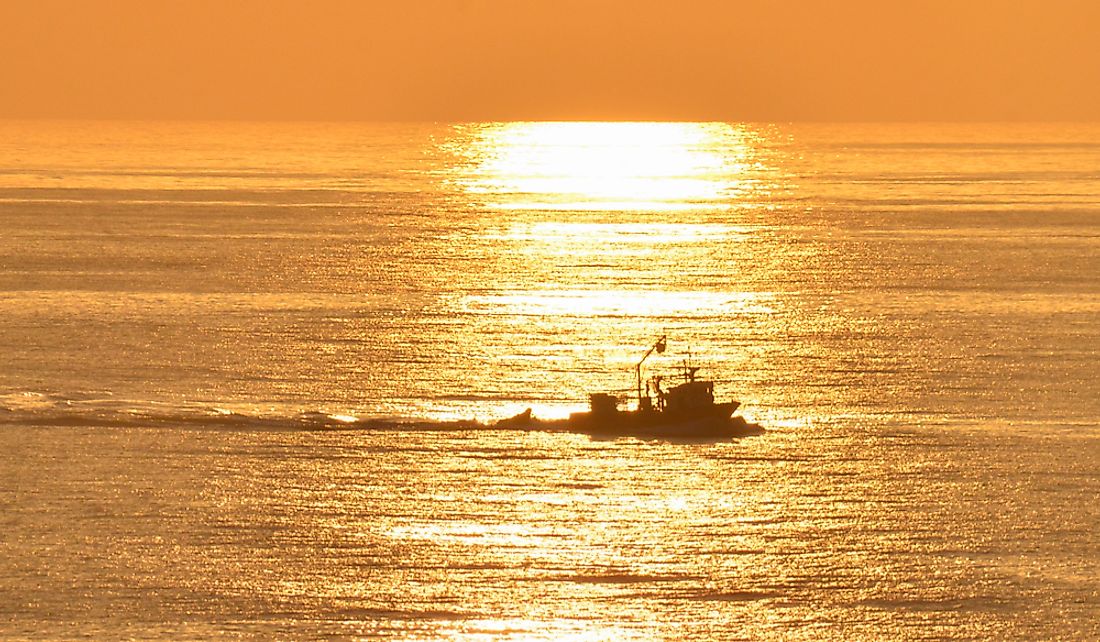 Algeria is a sovereign nation situated along the Mediterranean coast in North Africa. With a land area of 919,595 square miles, Algeria ranks as the largest country in Africa, and the tenth largest in the world. The country neighbors several North African nations such as Mali, Tunisia, Morocco, Niger, and Mauritania. Algeria has numerous geological features throughout the country: the northern part of Algeria is comprised of mountain ranges and the Mediterranean coast; the central region has expansive plains and highlands; the large Sahara Desert covers most of Algeria's south. Algeria has abundant natural resources including oil, gas, solar energy, iron, zinc, lead, silicon, and helium. The country is classified as an upper middle-income country, mainly due to its oil and gas resources.
Oil
Algeria is one of the biggest oil producers in the world. Oil was first discovered in Algeria in 1956, commercial production of oil began in 1958, and Algeria gained membership into the Organization of the Petroleum Exporting Countries (OPEC) in 1969. It is estimated that Algeria has 12.2 billion barrels of oil reserves, and produces 1.1 million barrels of oil daily. Algeria's oil deposits are all located onshore and are extracted from oilfields in Edjeleh and Hassi Messaoud. Oil is the principal income generator in Algeria and is the country's main export commodity. In fact, oil accounts for more than 80% of Algeria's exports, and most of the oil is exported to Europe. Oil also contributes approximately 20% to the nation's gross domestic product (GDP).
Natural gas
Algeria has abundant natural gas reserves. These gas reserves are estimated at 2.9 trillion cubic feet, which ranks as the tenth largest in the world. The leading producer of natural gas in Algeria is Sonatrach, a state-owned company. Algeria's gas fields are spread throughout the vast country and subsequently liquefied in four natural gas plants. The liquid natural gas is mostly exported to European countries, such as Spain, although significant quantities of natural gas are also locally consumed. Algeria has numerous untapped gas fields, especially in the northern region, and the country has invited foreign investors to develop unexplored gas deposits in order to help sustain its natural gas industry.
Helium
Algeria has approximately 21% of the world's helium deposits, and is the second largest producer of helium, after the United States. In fact, the country produced an estimated 13% of all helium used in the world in 2006. The unique element has diverse uses in different sectors such as medicine, aerospace, military, and scientific laboratories. Some of the leading consumers of helium are Japan, India, and China. Algeria mainly extracts its helium from the natural gas produced in the country. However, due to the low return on investment in helium production, Algeria has not invested heavily in helium extraction. However, the country has significant potential in the helium production industry. Algeria faces competition from the United States, Qatar, and Russia.
Gold
Algeria has many gold deposits within its borders. Gold was discovered prior to Roman occupation of the region and is mainly located in the area close to the Atlas Mountains in Northern Algeria. One of the leading companies involved in gold extraction is Sonatrach, which is also Algeria's giant oil and natural gas company. Most gold in Algeria remains unexplored.
Mercury
Algeria is ranked among the world's top producers of mercury. In fact, the nation produces approximately 25% of the mercury consumed in the developed world. Extraction of the rare metal began in 1971, and Mercury reserves are primarily located in the Azzaba region. Production of mercury in Algeria is largely influenced by the price of mercury in the world market.
Iron
Algeria has rich iron ore deposits, particularly in the southwestern region of the country. During the 1970s, Algeria produced as much as 4.2 million tons of iron annually. As of 2016, the iron reserve in Gara Djebilet had an estimated 2.5 billion tons of iron ore. Algeria's iron is both exported and used locally in the metallurgical industry.
Wildlife and Scenery
Algeria is home to many beautiful natural sites. Additionally, it has a wealth of unique plants and animals that inhabit the country's diverse terrains. Algeria has several national parks where indigenous plants and animals are protected, and these wildlife resources have led to a rise in ecotourism. This boost in ecotourism has helped the country to diversify its income sources.
Water
Algeria has an extended Mediterranean coast. This coastal area, along with the Mediterranean Sea, supports the fishing industry in Algeria that provides food for the largely arid nation and income from fish exports. Fishing is a developing industry which has the potential to spur further economic growth.
Solar Power
Algeria is a largely arid country which enjoys close to 3,000 hours of sunshine each year. The country is in the process of developing its solar energy industry, which aims to reduce Algeria's reliance on oil and gas. The production of solar power has the potential to generate new income from the export of electricity. Solar energy is environmentally friendly and a renewable energy source.
Palm Trees
Algeria's coastline is lined with numerous palm trees, and the area is referred to as the Palm Desert. The coconuts from palms are an important food source, and palm trees also provide material for the roofing and construction industry.
Significance of Algeria's Natural Resources
Algeria is a nation endowed with various natural resources. However, the nation is heavily dependent on oil and gas as its main source of income. Additionally, Algeria largely depends on imports because sectors outside gas and oil are extremely underdeveloped. The country's over-reliance on natural resources is risky economically, and in recent years the Algerian government has made efforts to diversify its economy by investing in unexplored areas such as tourism and manufacturing. The country has partnered with several foreign companies to assist in the exploration of untapped resources.
This page was last updated on June 13, 2019.
Citations
Your MLA Citation
Your APA Citation
Your Chicago Citation
Your Harvard Citation
Remember to italicize the title of this article in your Harvard citation.