What Are The Major Natural Resources Of Turkmenistan?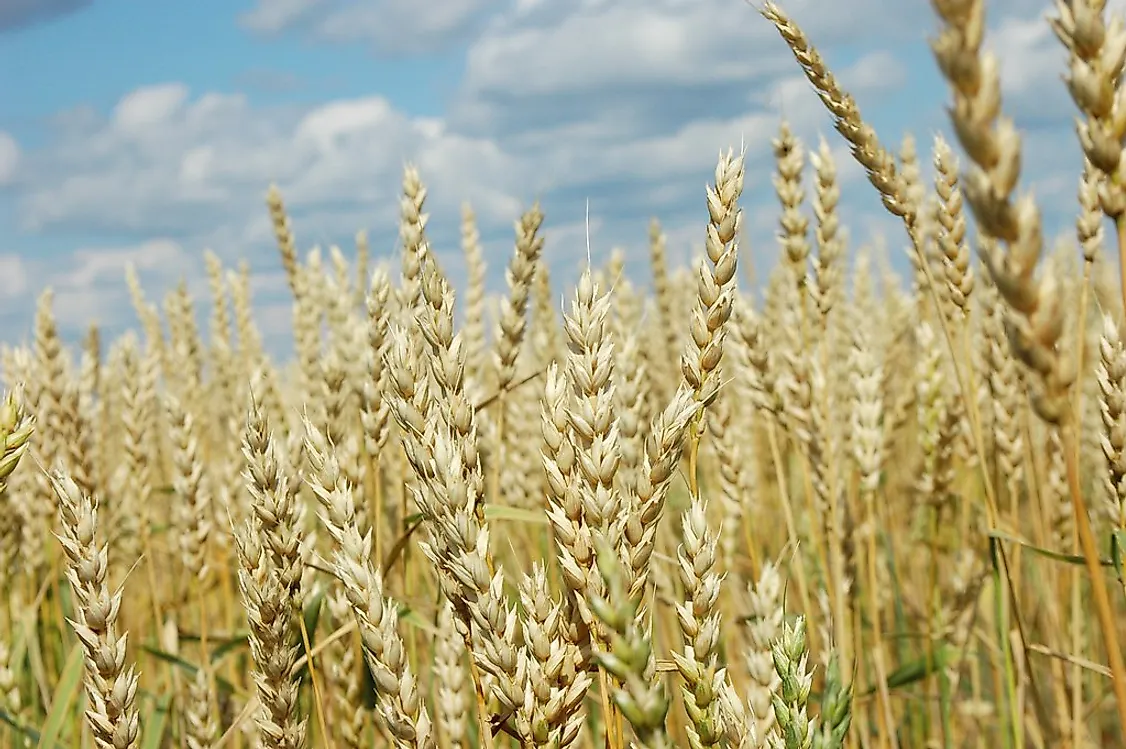 The Karakum Desert makes up about 70%, or 135,135 square miles of Turkmenistan's total land area.
Residents of Turkmenistan celebrate their Independence Day every October 27th.
Turkmenistan was formerly known as Turkmenia.
Turkmenistan is a Central Asian country which borders on several other nations including Kazakhstan, Uzbekistan, Iran, and Afghanistan. Spread out over a land area of approximately 189,660 square miles, Turkmenistan is home to a population of around 5,997, 303 residents. 
This Islamic country's history can be traced all the way back to its early formation in 1511 when it was part of the Knate of Khiva. Turkmenistan was also a member nation of the Soviet Union for a period of almost 70 years. The country officially gained its independence on October 27, 1991.
The country's economy relies on a number of natural resources and vital industries. Most importantly Turkmenistan is home to the seventh-largest natural gas reserves in the world. Oil production and electrical power are also valuable and much sought after resources. In terms of agriculture, Turkmenistan is a major global producer of cotton and wheat. 
Natural Gas
Despite the fact that the majority of Turkmenistan's landscape is covered by desert terrain, the country relies on its abundance of resources such as natural gas in order to fuel its fast-growing national economy. A key to Turkmenistan's economic success is its extensive natural gas reserves. Most of the major deposits of this valuable natural resource can be found in the western regions of the nation; particularly in the Caspian plain.
In 2018 Turkmenistan ranked sixth in terms of countries with the most proven natural gas reserves and tenth in terms of global natural gas production. The presence of a pipeline network that links gas reserves in the west to more central areas of Turkmenistan further illustrates the importance that natural gas plays in terms of international trade. In 2009, for example, the nation opened a pipeline funneling natural gas from Turkmenistan to China. Financed largely by China's Development Bank, this 1,100-mile high volume pipeline passes through the neighboring countries of Kazakhstan and Uzbekistan without crossing the Russian border. Another nineteen-mile long gas pipeline was also built connecting Turkmenistan and Iran. Plans are currently being made for the construction of more pipelines which will link Turkmenistan with India, Pakistan, and Afghanistan.  
Natural gas deposits were first discovered in eastern and central parts of Turkmenistan in the 1940s. Since then the industry experienced significant growth. After gaining its political independence from the Soviet Union in 1991, Turkmenistan took sole control of its gas production and exports. Currently, the Central Asian country exports natural gas to various nations including China, Iran, and Russia. 
Also known as fossil gas, natural gas occurs naturally and can be found deep in rocks or reservoirs. It is is not renewable, however, and is considered to be a greenhouse gas. Ongoing use of natural gas for fuel and in the manufacturing industry results in carbon dioxide being released into the atmosphere which is harmful to the environment and contributes to global climate change. 
Oil
Oil is another important natural resource that is vital to Turkmenistan's economy. Rich reserves of this high-grade oil can be found in the offshore oil fields located in the Caspian Sea west of the Cheleken Peninsula. This naturally occurring liquid is formed under the surface of the Earth. Statistics clearly show that the production of oil has consistently risen in the country. In 2010, for example, Turkmenistan produced 202,000 barrels of oil each and every day. Consumption of oil within the nation on a daily basis was estimated to total approximately 100,000 barrels.
Oil from Turkmenistan is used not only as fuel but also in the production of other chemicals. Due to concerns about global warming the extraction and production of oil have come under increasing scrutiny. Harmful environmental damage is often caused by phenomena such as oil spills, acidification of ocean water, tar pits, and petroleum seeps.  
Cotton 
The production of various types of materials has long proved profitable in Turkmenistan. The country is well known for its locally made carpets, rugs, cotton, silk, and artificial fur. The nation ranks as the ninth biggest cotton producer in the world because a large share of it's available farmland is planted with cotton. 
Statistics show that in 2011 some 1.1 million tons of raw cotton were produced within the country. Turkmenistan's Akhal, Balkan, Mary, Dashoguz, and Lebap provinces are where the majority of cotton is grown. Among the countries which currently import Turkmenistan's raw cotton include China, Iran, Russia, the United Kingdom, Turkey, Ukraine, and South Korea. 
Figures from 2012 show that in one year Turkmenistan's cotton producers utilized 5,000 cultivators, 2,200 sowing machines, and 7,000 tractors. 
Unfortunately, Turkmenistan's cotton industry has taken a major hit in recent years. This is partially due to the fact that cultivating such crops requires a great deal of water and because Turkmenistan is largely covered by arid land this has long been problematic. Farmers have routinely solved this irrigation dilemma by diverting water from the Amu Darya River. Environmental problems have also occurred as a result of large quantities of fertilizer draining into Turkmenistan's vulnerable waterways. This damage can clearly be seen in places like the Aral Sea; located between the nations of Uzbekistan and Kazakhstan. What was once the fourth biggest lake in the world has been shrinking in size since the 1960s. 
Wheat   
One of Turkmenistan's most valuable natural resources is wheat. The cultivation and export of this important crop continues to play a key role in the country's agricultural industry. This species of grass is regularly consumed by people across the globe. Some 30,000 varieties and fourteen species of wheat are grown worldwide. Among the most popular wheat species include common (or bread) wheat, durum, emmer, spelt, and Khorasan (or Oriental) wheat.
Wheat is a much sought after cash crop which is an ingredient in a wide variety of food products including bread, pasta, cereal, and alcohol. In 2017 the domestic supply of wheat in Turkmenistan was estimated to be 2,029 thousand tonnes which is down almost four percent from 2016 when the supply was 2,112.   
Wheat is also frequently used as a feed for livestock such as cows, pigs, goats, and sheep. In 2017 figures show that in Turkmenistan wheat used for this purpose accounted for 821 thousand tonnes which were down slightly from the year before when the number was 843 thousand tonnes.