The World's 10 Most Overcrowded Prison Systems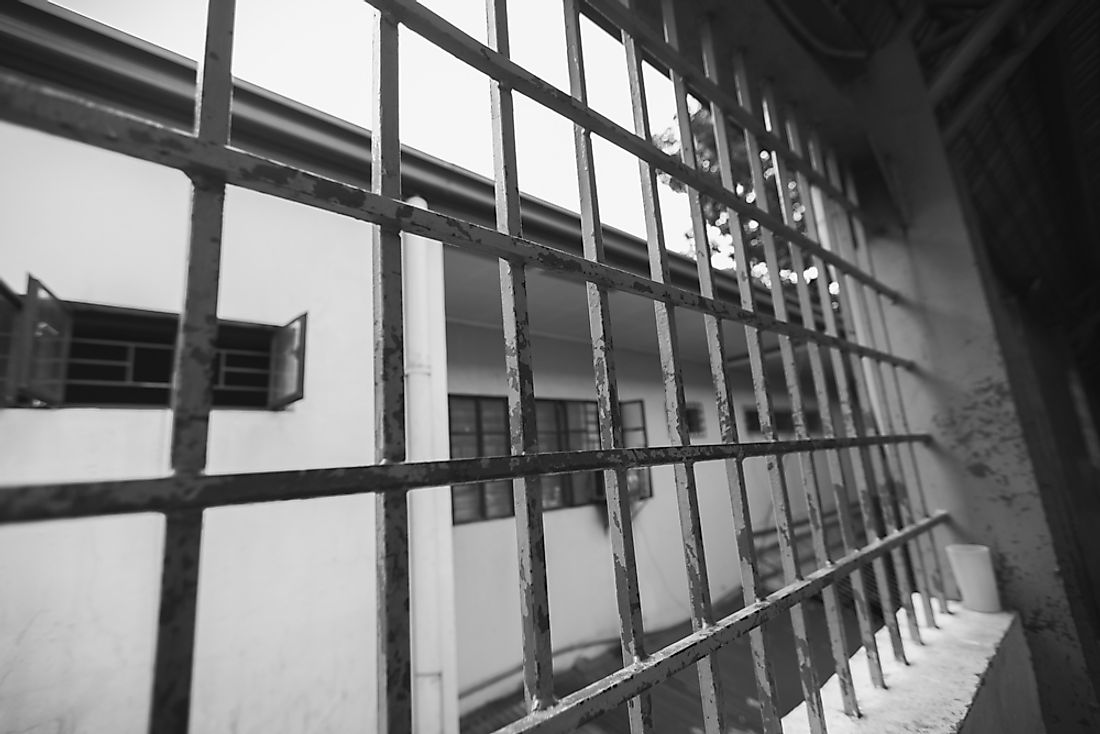 A prison is a correctional facility that confines those who have been deemed to be breaking the law for a specified period of time. The prisoners are held while either convicted or awaiting trial. Once found guilty, the charged person is sent to minimum, medium, or maximum security prison depending on the nature of the crime. Some prisons may offer skills to the convicts through training to make the prisoners easily fit into the society once released. Most of the governments rarely budget for expansion of prison facilities. Though there are set rules on the number of people to be held in a prison building, some countries have overcrowded cells.
Most Overcrowded Prison Systems
Haiti
Haiti has the most overcrowded prisons in the world. The prison facilities are overstretched to accommodate 454.4% of their normal capacity. In these prisons, the violation of basic human rights is experienced with cases of severe malnutrition and rapid spread of diseases. Hearing of court cases takes long since a judge works on a part time basis and proceedings are handwritten. The situation was made worse by a 2010 earthquake which destroyed the courthouses in the country.
Philippines
At second position is the Philippines whose capacity has been stretched to 436.0%. The situation in the Philippines prisons deteriorated after the launch of war on drug traffickers by President Rodrigo Duterte.
El Salvador
El Salvador is ranked third with 348.2% overcrowding. The cells, as designed for prisoners of war, are overstretched, making the inmates live in congested environments that pose risk to their health.
Zambia
Zambia capacity has been overstretched to 303.0% making the prisons the most overcrowded in Africa. Inmates live in poor environments and access to basic needs is a luxury.
Guatemala
Guatemala holds a high number of prisoners to the tune of 296.2% of the initial capacity. The situation has led to formation of various gangs within the prison that engage in war from time to time over the limited resources available.
Comparison of Prison Overcrowding Between the USA and Other Countries
The US government has undertaken major reforms to decongest its prisons. The country's criminal justice system holds more than 2 million prisoners in over 6,000 prisons, juvenile correctional facilities, and local and jails. Some states have more crowded prisons than the others. The current occupancy level in the prisons stands at 103.9% of the initial capacity. The US is ranked position 113 in the world in terms of prison overcrowding.
The World's 10 Most Overcrowded Prison Systems
| Rank | Country | Capacity (Percentage) |
| --- | --- | --- |
| 1 | Haiti | 454.4 |
| 2 | Philippines | 436.0 |
| 3 | El Salvador | 348.2 |
| 4 | Zambia | 303.0 |
| 5 | Guatemala | 296.2 |
| 6 | Uganda | 293.2 |
| 7 | Sudan | 255.3 |
| 8 | Bolivia | 253.9 |
| 9 | Comoros | 246.7 |
| 10 | Benin | 240.0 |