The Most Visited European Nations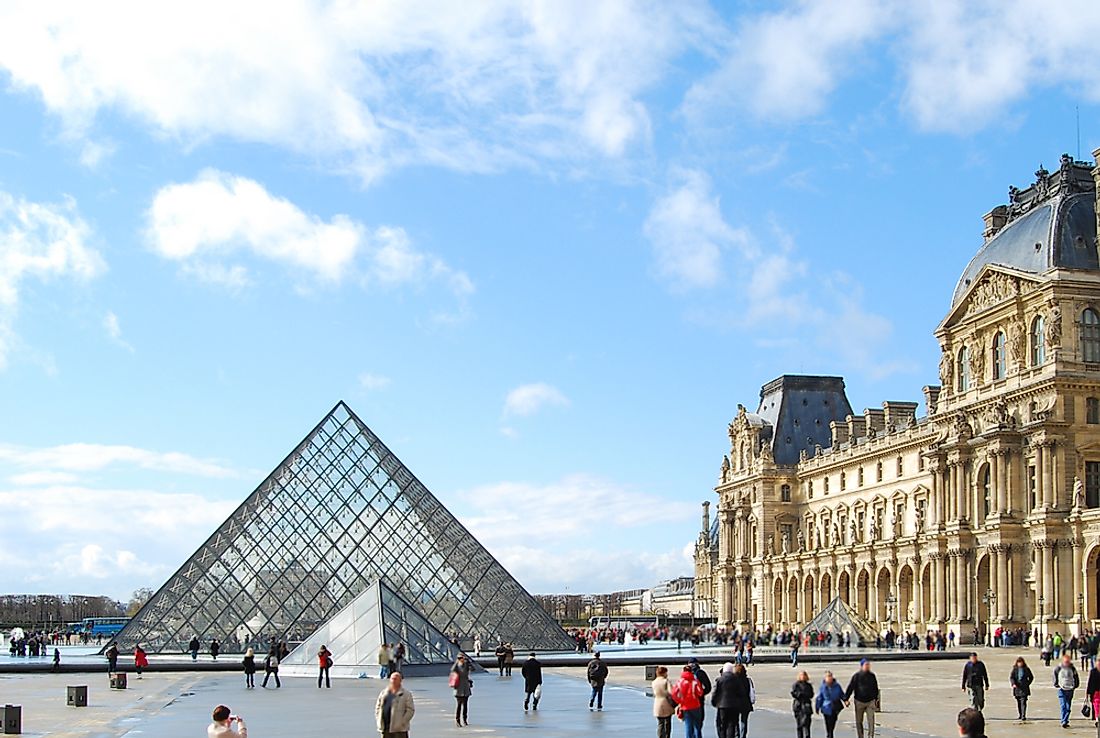 Europe is a fascinating continent, and it attracts millions of tourists annually. Cities in Europe are famed for their medieval architecture with ancient cathedrals, walls, churches, towns, and museums being top destinations for tourists. Contemporary attractions offer great opportunities for sightseeing. They include canal, towers, coastal cities, recreational facilities, and religious monuments. Beaches, mountain ranges, islands, waterways have made these nations ideal for vacations with activities such as cruising, skiing, and hiking attracting tourists. Festivals in Europe clock all year round and are used to celebrate cuisine, music, fashion, and films.
The Most Visited European Nations
France
France attracted 83.7 million tourists in the year 2014. 80% of these tourists visited from other European countries mostly Germany, Belgium, and Italy. France has 41 UNESCO Heritage Sites which have been preserved to protect its cultural, religious, and natural heritage. Palaces, towns, canals, cathedrals, churches, and chateaus across France are popular tourist destinations. The mountain ranges in France provide an excellent destination for skiing. Paris, the nation's capital, has a romantic image portrayed over the world is flocked by millions of tourists. The Eiffel Tower, the Louvre Museum, and Disneyland are the most popular destinations. Beaches and an expanse of the countryside also make France extremely attractive. An extensive rail network makes traveling by train the most affordable and practical means of transport. Airports in cities across France also offer a reliable ways to travel the country. The country is home to tour and travel companies who facilitate the stay and travel of tourists.
Spain
Spain attracted 65 million visitors in the year 2014. Most of Spain's tourists are from other European countries, most notably the United Kingdom, France, Germany, and Italy. Spain is home to palaces, castle, towns, islands, beaches, and festivals that are top Europe destinations. Ancient architecture especially from the period of Roman occupation in Spain has been preserved and proudly stands to date. Alhambra, Mezquita of Cordoba and the Sagrada Familia are top tourist destinations. Ibiza Island attracts tourists who go to sample the plenty of night clubs and restaurants available. Spain celebrates its culture through festivals, flamenco dancing, and fiestas which are colorful and attractive events. Teide National Park is Spain's most visited national park and is in Tenerife Island. Most of these tourists travel by Spain's rail network which is the largest in Europe. Hotels in Spain offer excellent accommodation and traditional cuisines to tourists.
Italy
Italy received 48.6 million visitors taking the third place as the most visited European nation. Italy provides a mixture of culture, cuisine, medieval architecture, religious monuments for its visitors. Germany, US, France, UK and Switzerland were the countries of origins for most of these tourists. Italy's cities such as Rome, its capital, Florence, Venice, Milan and Naples have promoted what is called city tourism by attracting millions of tourists. Venice is especially famed for its canals stretching around old buildings. Beaches, waterways, and canals are also popular destinations. Monuments from the ancient age of the Roman Empire, Pompeii, and the Colosseum are main attractions. The Vatican museums hosting St. Peter's Basilica, Sistine Chapel, and St. Peter's Square and preserving decades of religious history had 4.2 million tourists. Hill towns built along the Amalfi Coastline and the Leaning Tower of Pisa are but a few of the 50 UNESCO Heritage Sites in Italy.
Turkey
39.8 million Tourists flocked to Turkey, mostly coming from Germany, Russia, and the United Kingdom. Istanbul was the most popular city with historical sites such as the Hagia Sophia, Sultan Ahmed Mosque, and Basilica Cistern. The Grand Bazaar, top-rated hotels, shopping centers and multiple recreational activities made Istanbul an attractive destination. The Antalya region with its long sandy beaches and medieval buildings is the most popular destination. Cruises and water excursions serve an appealing adventure to tourists. Izmir and Ankara cities were also popular destinations. Other popular destinations are the Library of Celsus, Mount Nemrut, Bodrum Castle and Church of Antioch. Tour agents and tour companies are numerous in Turkey offering different packages for an efficient trip to Turkey.
The Tourist Economy in Europe
Other European Nations which attracted plenty of tourists were Germany with 33 million visitors, the United Kingdom (32.6 million), Russia (29.8 million), Austria (25.2 million), Greece (22 million) and Poland (22 million). These countries had top ranked cities as tourist destinations such as Berlin, London, Saint Petersburg, Moscow, and Vienna. The economies of these nations thrive under the millions of tourists who visit their different attractions. Tourism contributes to 12% of Turkey's GDP and employs millions of people either directly or indirectly. 10% of Italy's GDP was from the tourism industry. Tourism supported an estimated 966,500 jobs in Russia in 2013 alone. European nations pride especially in historical sites which preserve ages of human civilization.
The Most Visited European Nations
| Rank | Country | International tourist arrivals (2014) |
| --- | --- | --- |
| 1 | France | 83.7 million |
| 2 | Spain | 65.0 million |
| 3 | Italy | 48.6 million |
| 4 | Turkey | 39.8 million |
| 5 | Germany | 33.0 million |
| 6 | United Kingdom | 32.6 million |
| 7 | Russia | 29.8 million |
| 8 | Austria | 25.2 million |
| 9 | Greece | 22.0 million |
| 10 | Poland | 16.0 million |