The 10 Most Visited European Cities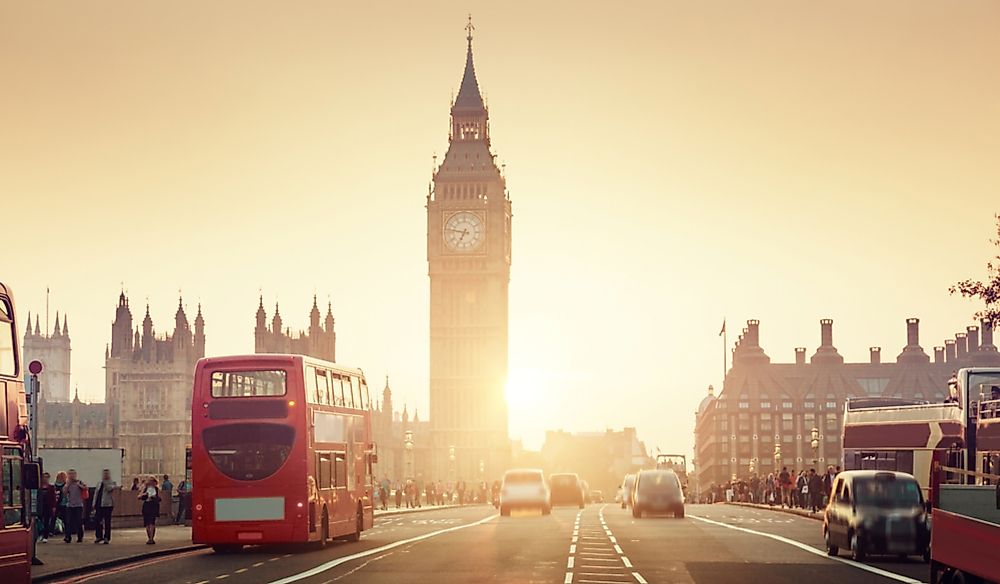 Many European countries are regarded as being among the world's safest and most interesting places to visit. As a result, certain European cities have become major tourist hotspots. Such cities typically boast richness in terms of history, culture, and natural beauty, and feature popular tourist attraction and amenities. Therefore, tourists from every corner of the globe are drawn to these cities. A sample of the common attractions in Europe's five most popular tourist cities is highlighted below, including London, Paris, and Rome.
5. Attractions in Prague, Czech Republic
Prague is one of the world's fastest growing tourist destinations in terms of the number of tourist arrivals. In 2017, it ranked as Europe's fifth most visited city, recording 8.55 million international arrivals. For centuries, Prague, which is the capital of the Czech Republic, has been the political, economic, and cultural center of Central Europe. Historically, it also served as the seat of several Holy Roman Emperors, and was involved in major wars and religious reformation movements. Today, Prague is home to numerous cultural and historical attractions. In fact, the historic center of Prague has been designated as a UNESCO World Heritage Site. Many museums, theaters, cinemas, historical exhibits, and art galleries are found throughout the city, making Prague a thriving tourist destination in Europe.
4. Attractions in Istanbul, Turkey
With 8.64 million international arrivals in 2017, Istanbul was Europe's fourth most visited city. Istanbul is Turkey's capital and largest city, and its popular attractions are linked to its historical status as the former capital of the powerful Byzantine and Ottoman Empires. Some of these attractions include the Topkapı Palace, Sultan Ahmed Mosque, Dolmabahçe Palace, Grand Bazaar, Spice Bazaar, and Hagia Sophia. Today, Istanbul also draws tourists due to its modern amenities and facilities, like some of the best and biggest shopping malls in Europe. Many cultural and sporting events are also hosted in Istanbul.
3. Attractions in Rome, Italy
Rome is the capital of Italy and Europe's third most visited city. Its numerous features, including historical, art, and archeological treasures, as well as magnificent panoramic views, make the city a tourist magnet. The numerous palaces, churches, historical buildings, monuments, fountains, and aqueducts scattered throughout the city lend a sense of old-world charm. Rome also has more monuments than any other city in the world. Thus, it is not surprising that Rome had 9.5 million international arrivals in 2017.
2. Attractions in Paris, France
Paris is the capital of France and is a dream destination of many travellers around the world. The city's economy is thus heavily reliant on tourism, and recorded 14.26 million international arrivals in 2017. In fact, nearly 20% of salaried workers in Paris are employed in the tourism industry. Most of the city's tourists come from the United Kingdom, the United States, Germany, and China. Paris has numerous historical and cultural attractions, luxury shopping destinations, fashion streets, and above all, an atmosphere of romance. Some of the major attractions of Paris include the Eiffel Tower, Notre Dame, Louvre Museum, Disneyland Paris, and the Palace of Versailles. The Eiffel Tower is recognized as the symbol of Paris, and is one of the world's most renowned landmarks. The Arc de Triomphe is a monument that honors fighters of the French Revolutionary and Napoleonic Wars. Disneyland Paris is Europe's most popular amusement park, while the Louvre's exhibits feature 35,000 pieces of art, including Leonardo Da Vinci's Mona Lisa. The Seine River's waterfront also adds charm to the beautiful city.
1. Attractions in London, England
London is the capital of the United Kingdom and one of the leading tourist destinations in the world. In 2017 alone, the city received 19.84 million international arrivals, making it the world's most visited city. For centuries, London has served as the political and historical heart of the nation, and features numerous attractions that remind visitors of England's rich history and culture. The city has various world-class museums and art galleries, such as the British Museum, National Gallery, Natural History Museum, and the Tate Modern. Palaces in London include the historic Tower of London and Buckingham Palace, which is the current residence of the British royal family. London also has numerous vast green areas that feature fountains, monuments, and benches, the most famous of which is Hyde Park. Other popular tourist destinations in the city include Madame Tussauds, London Dungeon, St Paul's Cathedral, and the London Zoo.
List of the 10 Most Visited European Cities
| Rank | European City | Number of International Arrivals in 2017 (millions) |
| --- | --- | --- |
| 1 | London | 19.84 |
| 2 | Paris | 14.26 |
| 3 | Rome | 9.57 |
| 4 | Istanbul | 8.64 |
| 5 | Prague | 8.55 |
| 6 | Barcelona | 7.62 |
| 7 | Milan | 6.88 |
| 8 | Amsterdam | 6.57 |
| 9 | Antalya | 6.46 |
| 10 | Vienna | 6.04 |