Photos of Venice Italy - Italy Maps and Photos, Europe Maps Italy Map Information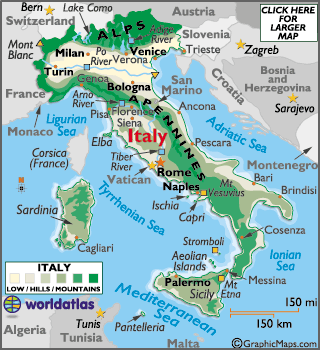 Venice, Italy
Located in northeastern Italy, Venice is widely considered Italy's (and the world's) most beautiful and romantic city.
Literally standing in a lagoon just barely above the water line, it consists of 117 islands, and over 400 bridges that cross its 150+ canals connect the city.
It's small and compact, and the traffic-free streets (no vehicles allowed) along the winding canals are great for walking and sight-seeing. There are many magnificent churches and palaces, lively piazzas and interesting shops here.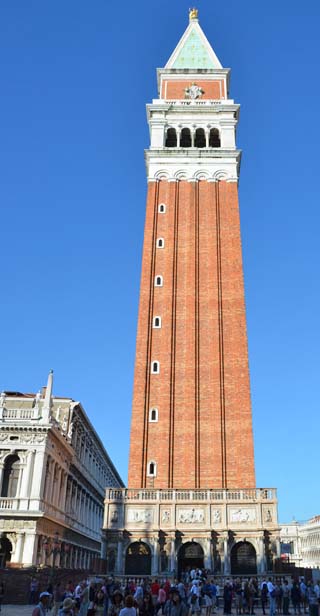 In Piazza San Marco stands the Campanile of St Mark's church. The best views of Venice are viewed from the top.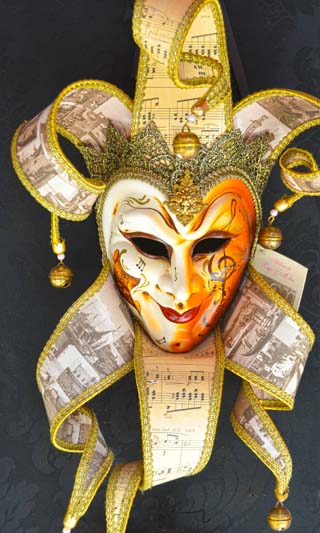 Approximately 3 million visitors come to Venice every year for the Carnival celebration, and one of the most important events is the contest for the best mask.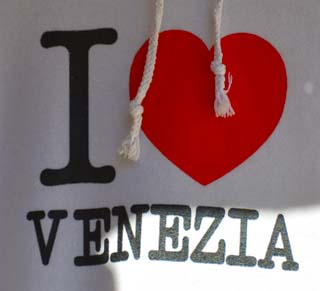 Venice, Italy is certainly easy to love.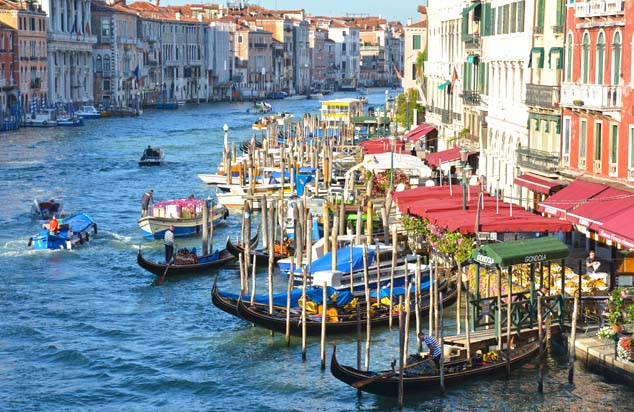 The banks of the Grand Canal in Venice are lined with more than 170 buildings, most of which date from the 13th to the 18th century. The canal forms one of the major water-traffic corridors in the city. Public transport is provided by water buses, and private water taxis, and many tourists explore the canal by gondola.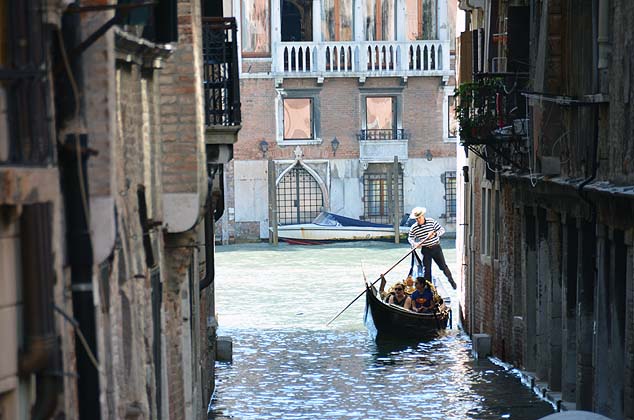 The Gondola is a traditional rowing boat in Venice and one of the most charming and romantic ways of spending one's time in the city. The gondola ride is believed to bring closeness to newly-weds who are about to start their new life together. Gondoliers are usually good singers and frequently sing while the gondola glides along the canal. If you visit Venice, this is something you must do.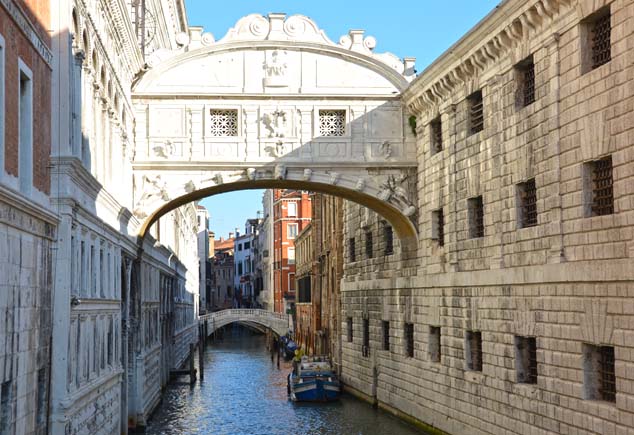 The Bridge of Sighs in Venice passes over the Rio di Palazzo and a local legend reports that the view from the bridge was the last view of Venice that convicts saw before their imprisonment. The bridge name, given by Lord Byron in the 19th century, comes from the suggestion that prisoners would sigh at their final view of beautiful Venice through the window before being taken down to their cells.

Saint Mark's Basilica in Venice is the most famous of the city's churches and one of the best known examples of Byzantine architecture. It lies at the eastern end of the Piazza San Marco, adjacent and connected to the Doge's Palace. It remains a symbol of Venetian one-time wealth and power because of its opulent design and gilded Byzantine mosaics.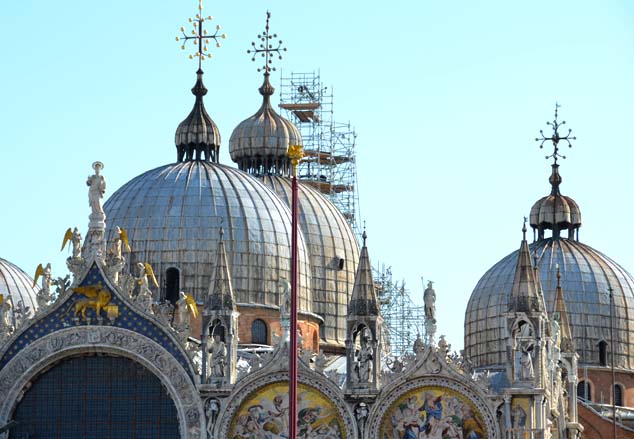 This is a closer look at the Byzantine architecture of Saint Mark's Basilica in Venice.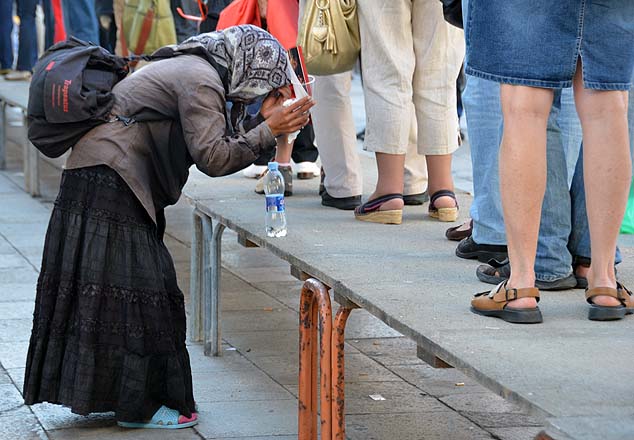 Street beggars are common across Europe, and this one in Venice is hassling tourists lined up to tour Saint Mark's Basilica; if you visit this charming place these people are best ignored.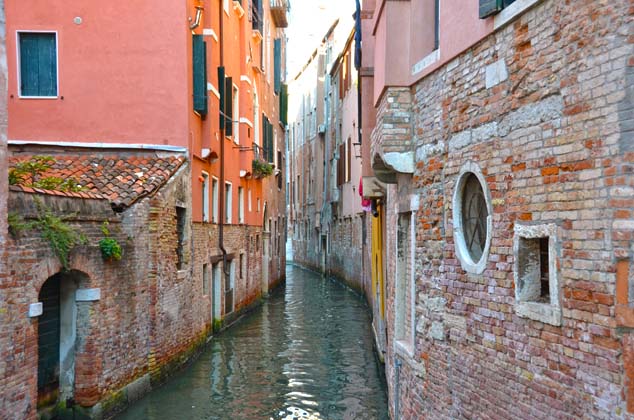 This is a very typical canal in Venice, one where intrigue and mystery seem just around the corner, and they are.