Since George Washington, there have been 45 American presidents, all with varying levels of education. While there are a select few who never graduated from college, most hold degrees from various institutions, including Princeton and Yale. But only eight of the 45 men have received degrees from Harvard. This article briefly explores each of these eight individuals and their time attending one of the most prestigious colleges before being elected as president of the United States.
John Adams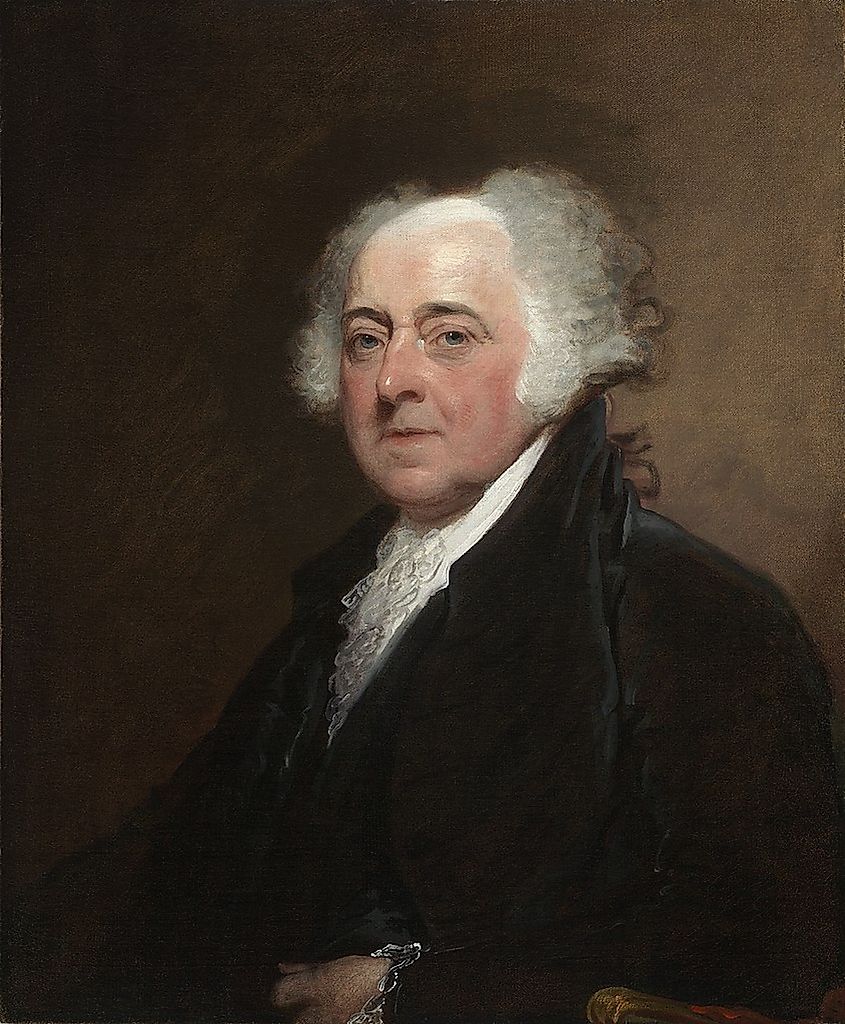 Born and raised in Massachusetts, John Adams enrolled at Harvard in 1751 at the age of sixteen. Reading the works of ancient writers like Plato and Cicero, he developed a passion for learning and became quite the intellect. He graduated four years later with a Bachelor of Arts degree. His father wanted him to become a minister, but Adams grew determined to pursue more noble work, desperate for a reputation like the men of Harvard who came before him. He settled on law and returned to Harvard where he earned a Master of Arts degree in 1758. Adams's hard work eventually paid off when he became the second president of the United States in 1797. He also served as the first vice president before that.
John Quincy Adams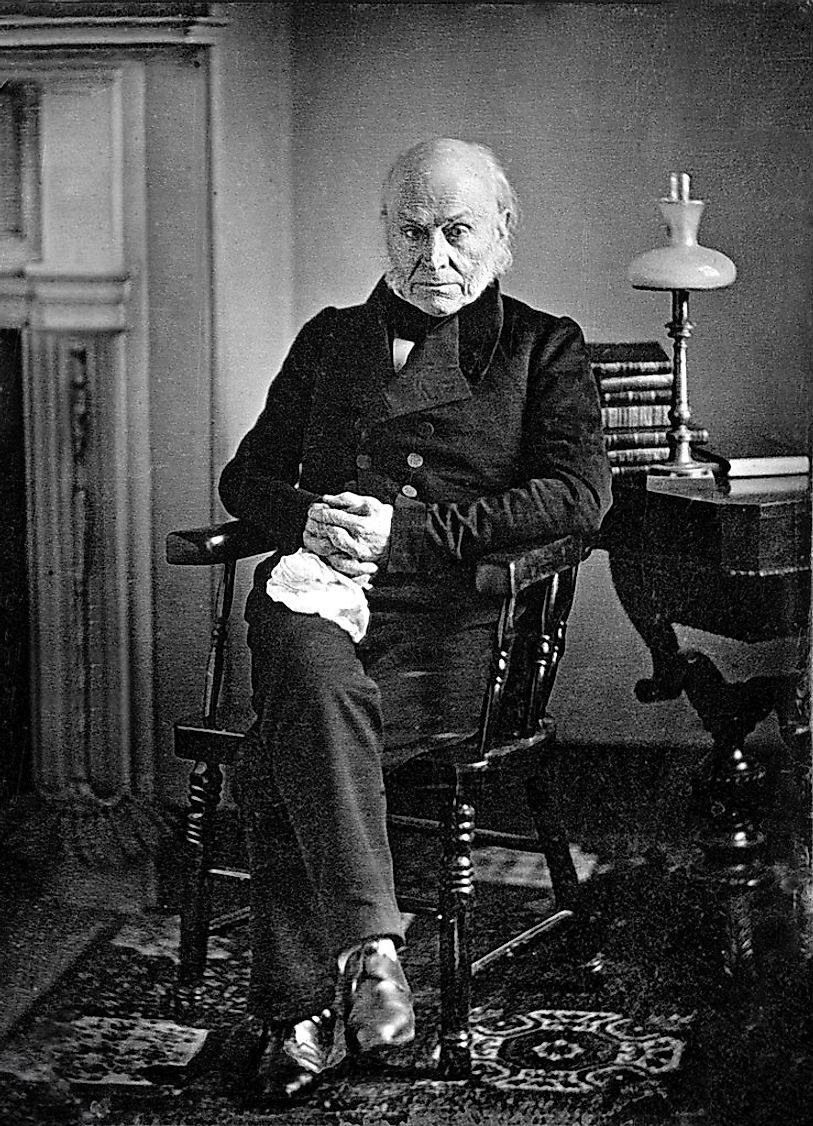 Growing up in Massachusetts, John Quincy Adams was mostly taught by private tutors. In 1778, at the age of ten, he accompanied his father—John Adams—to Europe where he studied at a private school in Paris and the University of Leiden in the Netherlands. He even spent time in Saint Petersburg working for an American diplomat. He continued making trips around Europe until 1785 when he returned to the United States to pursue higher education. Following in his father's footsteps, he excelled at Harvard, graduating second in his class of 51 in 1787 with a Bachelor of Arts degree. He went on to study law and passed the Massachusetts bar exam in 1790. He opened his own legal practice in Boston before throwing himself into politics. Adams served as the sixth president of the United States from 1825 to 1829, matching his own father's presidential legacy.
Rutherford B. Hayes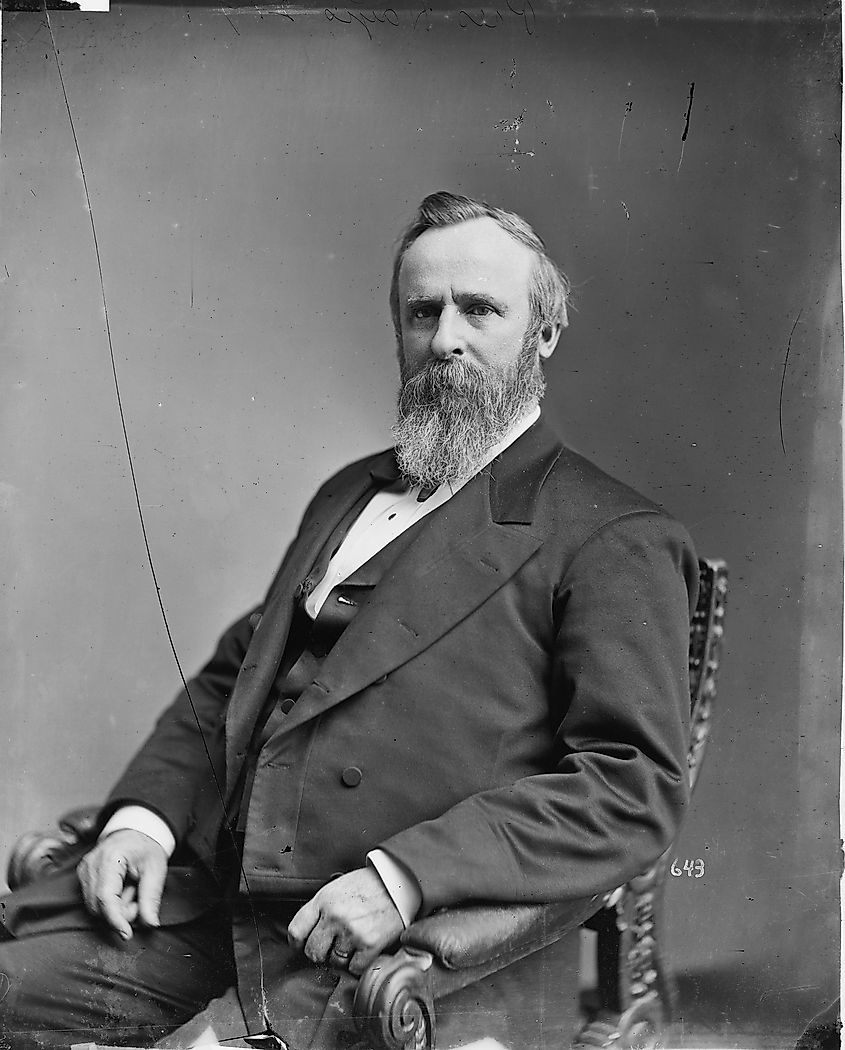 After attending a college preparatory school in Connecticut, Rutherford B. Hayes returned to his home state of Ohio where he enrolled at Kenyon College in 1838. There, he discovered an interest in Whig politics before graduating as class valedictorian. In 1843, Hayes enrolled at Harvard Law School. In between his studies, he attended lectures by esteemed former graduates like John Quincy Adams. He obtained a Bachelor of Laws degree and went on to start his own law practice. He entered politics after serving as a major in the Civil War. In 1877, Hayes was elected as the nineteenth president of the United States. He served only one term in office, declining to seek re-election.
Theodore Roosevelt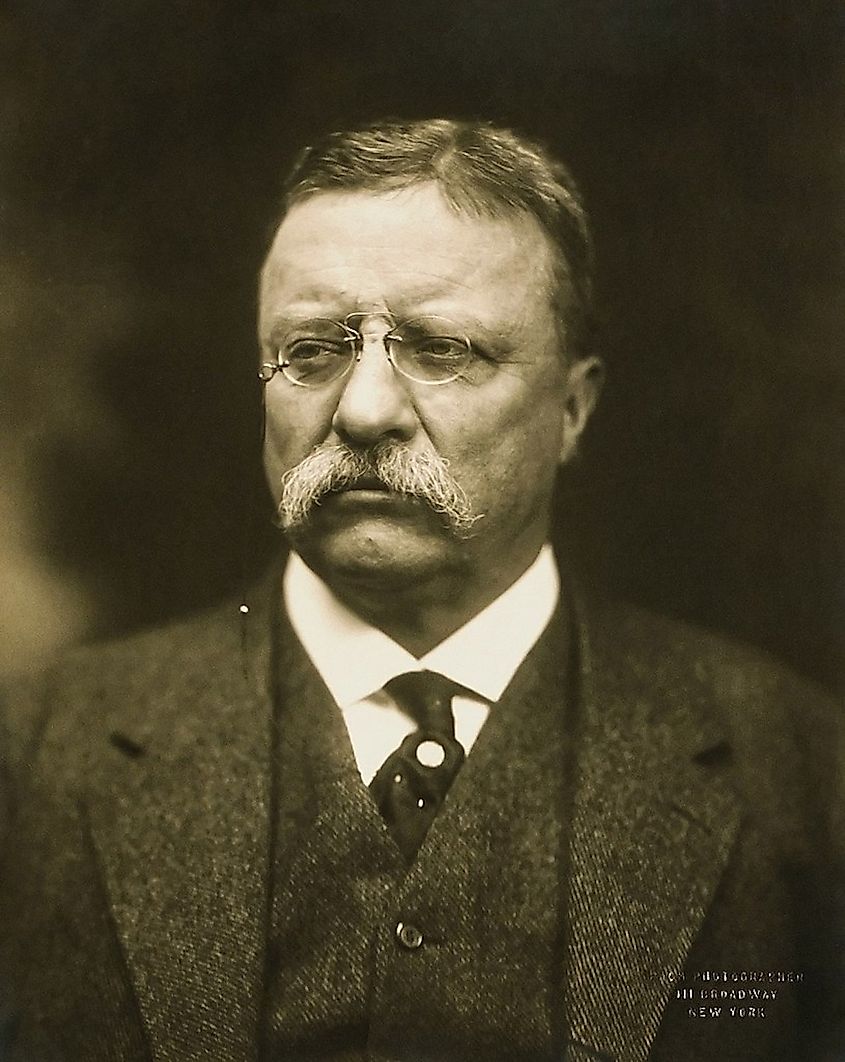 Theodore Roosevelt was mostly homeschooled throughout his childhood. In 1876, he enrolled at Harvard to pursue an interest in natural science. During his time at college, he joined several academic groups, like the natural history, literary, and finance clubs. He was also a gifted athlete. His classmates, however, considered him to be quite odd, an image that was exacerbated due to his "radical" notions about women's equality and the small zoo he kept in his room. Regardless, he graduated magna cum laude with a Bachelor of Arts degree in 1880. Roosevelt eventually abandoned his plans to pursue higher education in natural science and moved back to New York where he enrolled at Columbia Law School. There, he took more of an interest in history and naval strategies, prompting him to drop out with the intent of finding a career in politics. He would ultimately be successful, serving as the 26th president of the United States from 1901 to 1909.
Franklin D. Roosevelt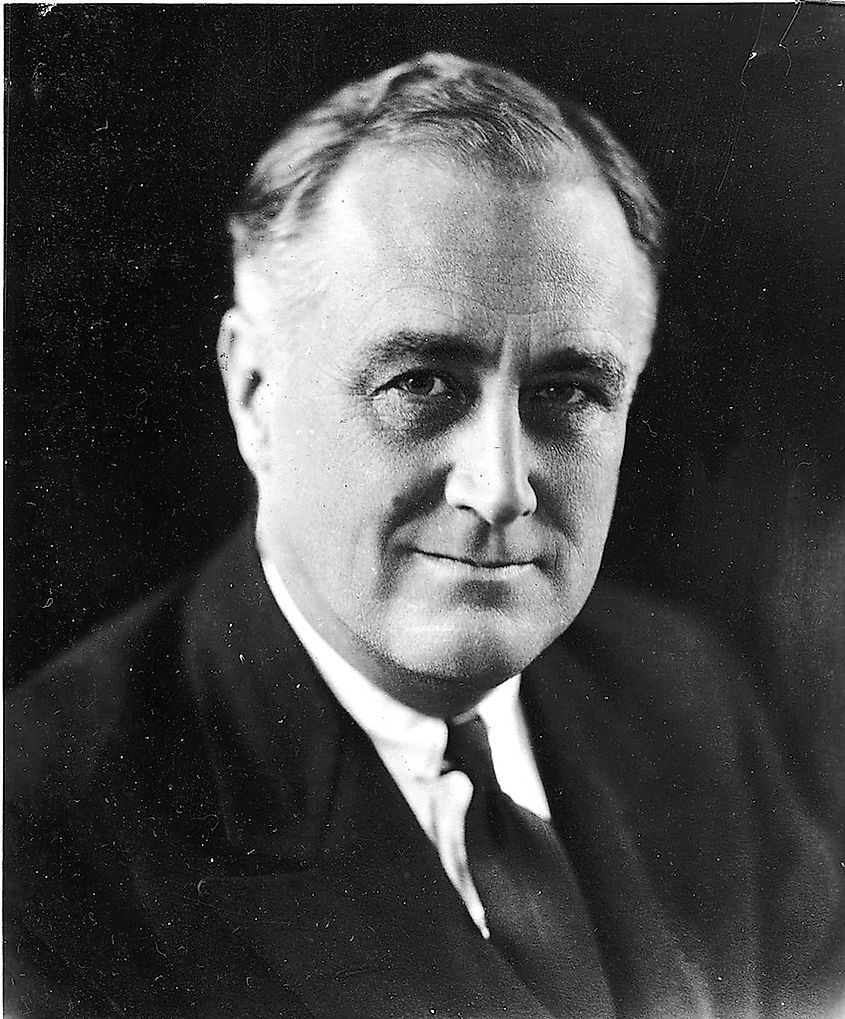 With a father and cousin who graduated from Harvard, Franklin D. Roosevelt was almost destined to attend the same school. He was a driven individual, but was always more concerned about his social standing than his grades. During his time at college, he joined a fraternity, was a reporter for the student paper, and was the captain of the freshman football team as well as a cheerleader, all while maintaining a C average. When his distant cousin Theodore became president, FDR grew determined to conquer Harvard's social world by being accepted by the Percellian, the college's most exclusive club. In the end, he was rejected, something that irritated him for years to come. Despite his bitterness, he graduated with a Bachelor of Arts degree in history in 1903. The following year, he entered Columbia Law School, only to drop out in 1907 after passing the New York bar exam. In 1908, he went to work for a prestigious law firm, but like the others on this list, he eventually shifted to politics. More than two decades after his cousin, FDR became the 32nd president of the United States, a position he held until April 1945, missing Germany's surrender from the war by just a few weeks.
John F. Kennedy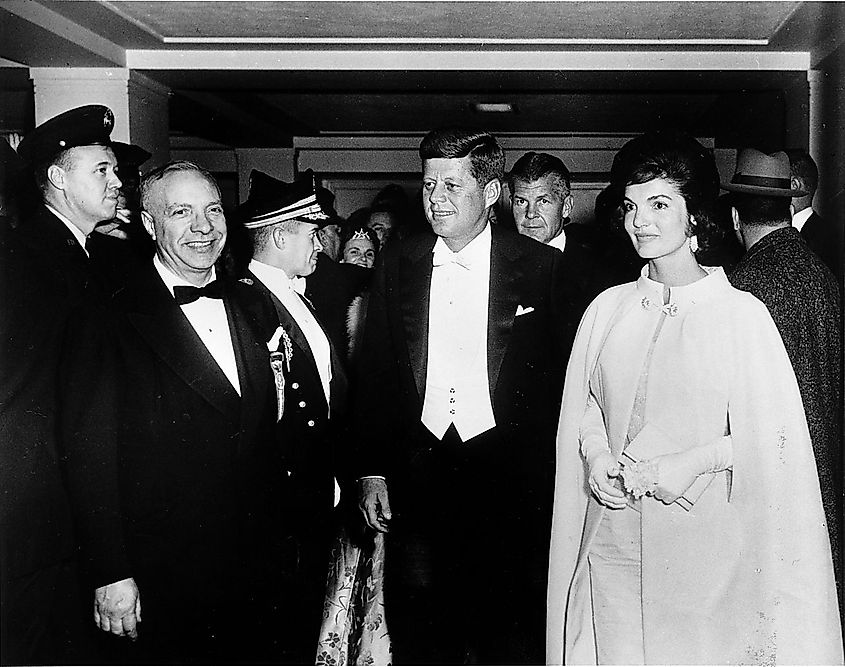 Born into America's so-called royal family, John F. Kennedy was groomed for politics at an early age. After attending Princeton for two months, he enrolled at Harvard in 1936. He struggled somewhat at school, always living in his brother Joe's shadow. He was not interested in academics until the later part of his Harvard education when he discovered political philosophy. Before his senior year, he toured Europe and the Soviet Union in preparation for his honors thesis about Britain's participation in the Munich Agreement, a thesis that would eventually become the best-selling book Why England Slept. Kennedy graduated in 1940 with a Bachelor of Arts in government with a concentration in international affairs. He would go on to win the 1960 election exactly twenty years later, ultimately becoming the youngest elected American president in history.
George W. Bush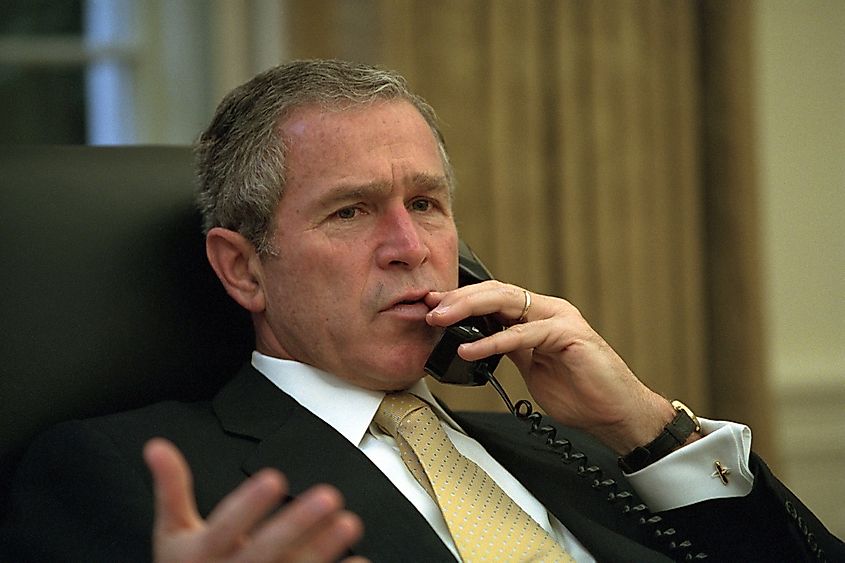 George W. Bush followed in his father's footsteps in more ways than one, starting with his enrollment at Yale University. In 1968, he graduated with a degree in history. After being rejected from the University of Texas School of Law, he decided to attend Harvard Business School instead. Being the son of a well-known Republican, Bush's Harvard years were difficult because of the Watergate scandal. Regardless, he graduated with a Master's degree in business administration in 1975. Rather than get his professional start in law like so many others before him, Bush entered the oil business before running for president. His first of two terms began in 2001, less than a decade after his father's presidency.
Barack Obama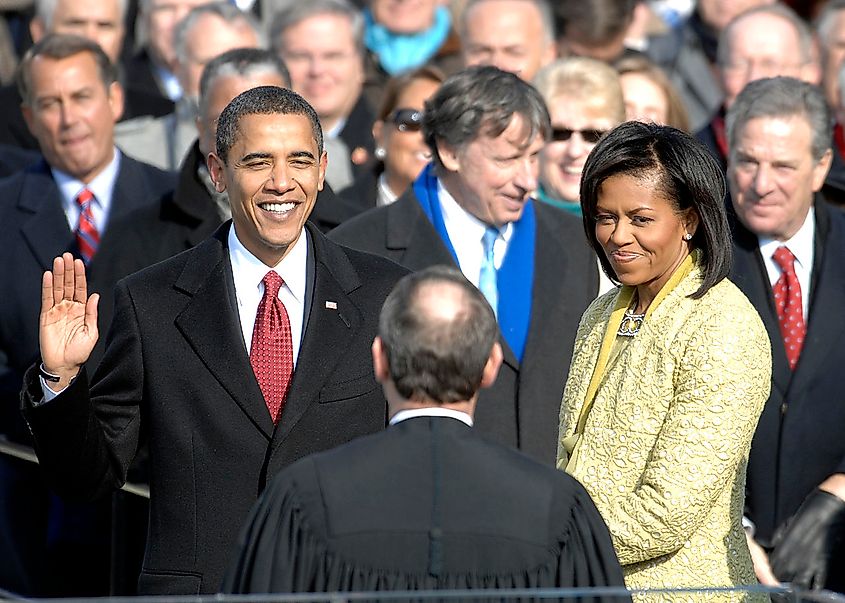 Barack Obama grew up in Hawaii where he went to a college preparatory school before leaving the island state to attend Columbia University. In 1983, he graduated with a degree in international relations. After living in Chicago for a few years, he entered Harvard Law School in 1988. He was an exceptional student who by his second year had become the first black president of the Harvard Law Review, a fact that snagged the attention of the media and earned him a publishing deal. In 1991, Obama graduated magna cum laude with a Doctor of Jurisprudence degree. He went on to teach constitutional law at the University of Chicago Law School for twelve years, in the middle of which he was elected to the Illinois Senate. In 2009, he became the first person of color to be elected as president of the United States, a position he held for two complete terms.