The Five US Presidents With Yale Degrees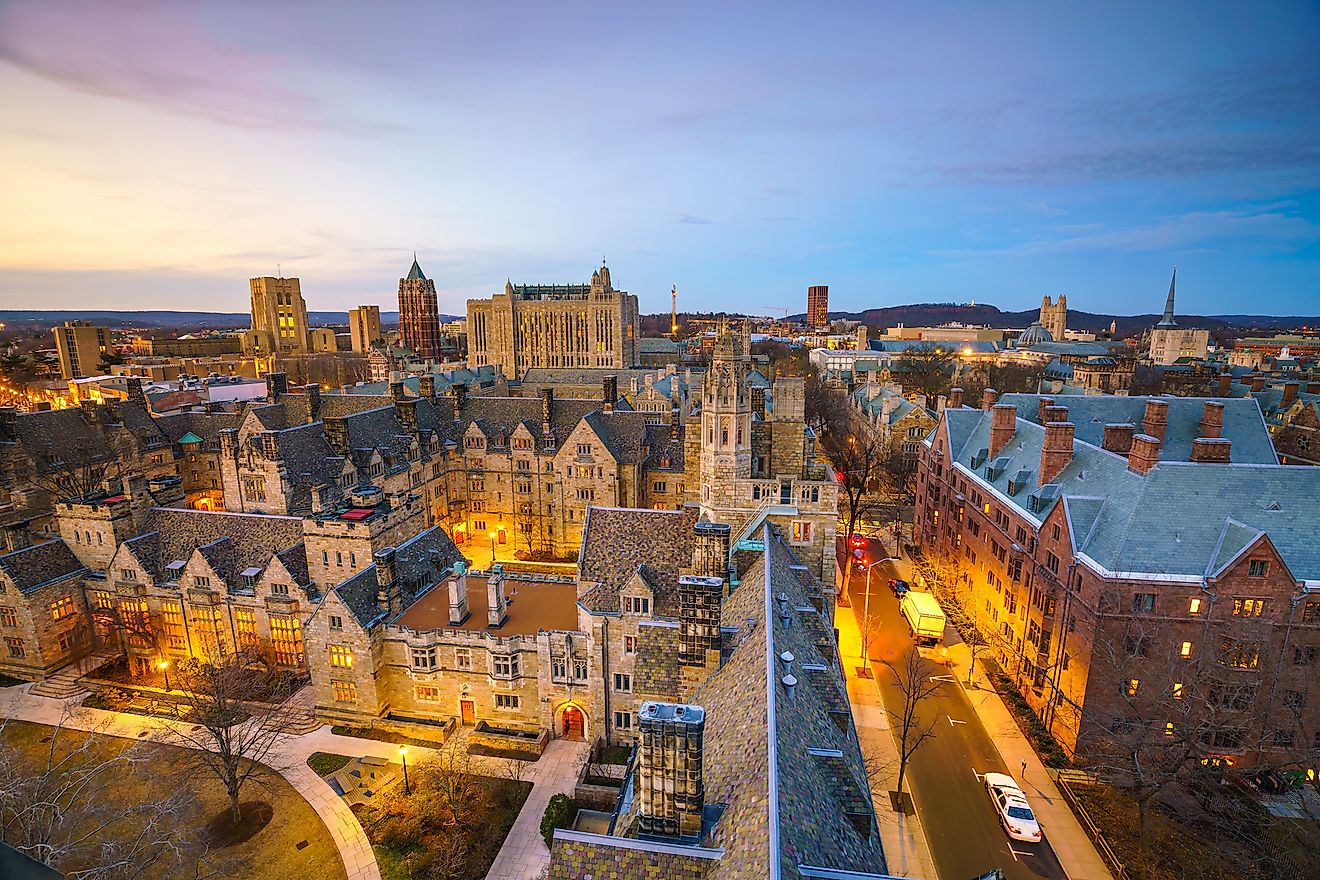 President Bill Clinton won a Rhodes Scholarship prior to getting into Yale Law School. He was unable to use it because of his draft notice.
President George H.W. Bush was part of an accelerated program at Yale. He graduated in 2.5 years instead of the usual 4 as a result.
President Gerald Ford initially came into contact with Yale after accepting a job offer from them. He applied to law school after snagging the job!
Governing an entire country is not easy, but a degree from an excellent school, such as the prestigious Yale University, can be a great help. Not only can a college degree help future world leaders learn the basics of political science, civics, and economics, it can also provide them with intelligent peers they can turn to as the years go by. After all, a President needs to hire a strong Cabinet in order to properly delegate tasks.
As it turns out, five US presidents have attended Yale University. They all had slightly different experiences, which makes sense because they all grew up during different eras. 
President William Howard Taft
The only person in the history of the United States government to be both a president and a justice of the Supreme Court, President William Howard Taft graduated from Yale University in 1878. Taft was known for being a hard worker, so it is no surprise that he was the second in his graduating class. After Yale, he went on to pursue a law degree. In addition to his regular course work, Taft also worked as a reporter and covered local courts and read legal papers in his spare time.
Beginning his career as a judge and lawyer in Ohio, he eventually secured the Republican nomination and was president from 1909-1913. 
President Gerald Ford
President Ford was the Vice President during President Nixon's administration for only a year before he became the 38th POTUS. He studies economics at the University of Michigan and graduated in 1935. A star athlete and popular student, he received offers from the National Football League but he turned down the chance to play with the Green Bay Packers and the Detroit Lions. Instead, he accepted a job as an assistant coach at Yale, enrolled in Yale Law School, and graduated in 1941. He served in the U.S. Navy after Law School until 1946.
President George H.W. Bush
In 1841, James Smith Bush became the first member of the Bush family to attend Yale College (now Yale University). President George H.W. Bush attended the university about 100 years later. He was accepted to Yale University before serving in the U.S. Navy, but deferred his entry to the university until after he was discharged from service. He majored in economics and minored in sociology and graduated from Yale in 2.5 years because he was a part of an accelerated program. An involved student, he was also a member of the Skull and Bones, played for the school's baseball team, and was even a cheerleader. When he graduated in 1948, he was a member of Phi Beta Kappa and the rest was history. 
President Bill Clinton
Hailing from Arkansas, President Clinton got his undergraduate degree at Georgetown University. That is where he began his political activities, where he was elected class president. Though he was accepted for a Rhodes Scholarship, he eventually had to leave the program. He was accepted into Yale Law School, where he met Hillary Rodham. In 1973, he graduated with his Juris Doctor and resettled in Arkansas, where he became a professor, an attorney general, and then state governor before becoming president.
President George W. Bush
Like his father and other members of the Bush family before him, President George W. Bush also attended Yale University, graduating with a history degree in 1968. An athlete, he played rugby during his time at Yale and also became a Skull and Bones society member. He followed the Bush family tradition of being a cheerleader, and he also joined Delta Kappa Epsilon. Bush admitted that his grades were okay during his time at Yale. The Washington Post interviewed several of the President's former classmates, and some of them recalled that he was good at reading people. President Bush attempted to get into law school, but was swiftly rejected. He instead obtained a Master of Business Administration from Harvard University after Yale.
Honorable Mention: President Harry S. Truman
President Truman without from both business school and law school, but he eventually became a visiting lecturer at Yale University. In 1975, Congress created The Harry S. Truman Scholarship Foundation to honor his wish to have a living monument. Though he didn't obtain a degree, the scholarship in his name helps many bright students across the country finish graduate school—and many recipients studied at Yale!