10 Strange University Degrees You Can Actually Get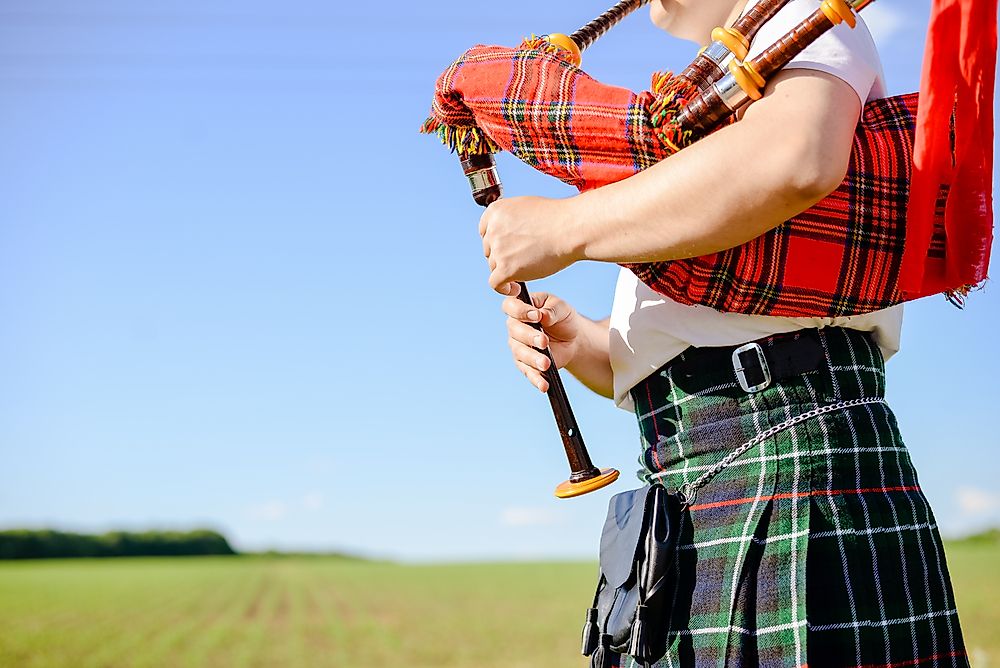 University degrees come in a variety of subjects and specializations. Some of the most common degrees are majors in the fields of sciences, social sciences, business, engineering, arts, and fine arts. Some people, however, opt for degrees that are a little more unique. Here is a look at 10 strange university degrees that are actually available.
10. Canadian Studies - Duke University
Duke University, located in the US state of North Carolina, offers an interesting degree in Canadian Studies. Students studying this degree take courses such as Canadian Culture, US-Canadian Relations, Canadian History, and Canadian Literature. What does a person do after getting a degree in Canadian Studies? This program offers opportunities to teach similar classes at universities or other institutions of higher education across both the US and Canada. Additionally, one could find employment with museums or in public administration with this degree.
9. Citrus- Florida Southern College
The US state of Florida is known for its subtropical climate, which makes it the perfect place for growing and harvesting citrus fruits. In fact, this state produces the majority of all citrus fruit grown in the US. With this information, it makes sense that the Florida Southern College offers an undergraduate degree in Citrus and Horticultural Science. This program offers a science-based discipline that teaches students about planting, caring for, and harvesting fruit trees. They get hands-on experience with the on-campus gardens. Some of the classes offered in Citrus and Horticultural Science include Citrus Grove Management, Citrus Grove Pest Management, Genetics, and Techniques in Growing.
8. Bakery Science - Kansas State University
For people with a love a baked goods, Kansas State University offers a degree in Bakery Science and Management. This program includes classes like Cereal Sciences, Principal of Milling, Baking Science, and Flour and Dough Testing. Students have a small-scale bakery and multiple laboratories at their disposal. Additionally, the program is divided into 2 specializations: production management and cereal chemistry. A production management specialization is designed to lead to an opportunity in business with potential jobs like food sales manager and production supervisory. A specialization in cereal chemistry leans more toward the side of research and development.
7. Professional Golf Management - Ohio State
Some people dream of becoming famous football players or of coaching high school basketball. Others aspire for a career in golf. For them, Ohio State University has a special program: Professional Golf Management. By graduating with this degree, students are preparing themselves to become members of the Professional Golfer's Association (PGA). The curriculum for this study program includes basic course requirements and and offers internships at several golf courses that allow students to gain hands on experience in their career of choice.
6. Puppetry - University of Connecticut
The long lost art of puppet mastery is kept alive by the School of Fine Arts at the University of Connecticut. This school provides interested students with a program in puppetry as part of the Dramatic Arts department. Although 3 US universities offer this undergraduate degree, the University of Connecticut is the only one in the country to offer it as a graduate program. The first puppetry classes were published in the course catalog in 1964 and within 3 years had become so popular, there was a wait list. The curriculum includes classes on Puppet Production, Marionette Performance, Voice and Diction, and Scene Design. Graduates in puppetry go on to work in the entertainment industry, designing or performing in television programs, theater productions, and movies. Other opportunities include: designing toys for children, teaching, and managing educational facilities.
5. Bowling Management - Vincennes University
Prior to 2015, interested students could study Bowling Industry Management and Technology at the Vincennes University in Vincennes, Indiana. The program prepared students for jobs in the marketing, sales, and technical sectors of the bowling industry. It provided an 18-lane bowling laboratory for hands on experience. Unfortunately, the number of bowling alleys in the US has decreased by 25% since 1998. This decrease meant a decrease in employment opportunities and the university elected to terminate the program.
4. Decision Sciences - Indiana University
Making decisions can be a lot more difficult than it sounds. That's why Indiana University in Bloomington provides interested students with a graduate degree in Decision Sciences. This program teaches its students how to use analytical skills to make decisions that will improve the efficiency and effectiveness of businesses.
3. The Beatles - Liverpool Hope University
The Liverpool Hope University in the UK has a Master's degree program in something that is most definitely British: The Beatles. Its complete title is: The Beatles, Popular Music and Society. It takes a more in depth look at how this particular music influenced the life and society of Liverpool, England. Individuals who are under the Popular Music Studies discipline often choose this specialization. The idea behind this curriculum is to develop a deeper understanding of music as a social behavior and how it shapes regional cultures and creates shared experiences. Some of the course titles include: Musicology and the Beatles, Topics in History: Liverpool, and Understanding Popular Music.
2. Hand Embroidery - University for the Creative Arts
The world of fashion and textiles is immense and complex. It includes a number of specializations that allow unique products to be marketed every year. One of these is hand embroidery and the Royal School of Needlework of the University for the Creative Arts in the UK offers just such a program. The program is called Hand Embroidery for Fashion, Interiors, and Textile Art and its curriculum teaches traditional embroidery techniques and how to apply them in a contemporary setting. In addition to this hands on practice, the coursework also includes classes on textile and design theory. Future employment opportunities for its graduates include: becoming embroidery artisans in the fashion industry, studio embroiderers for the entertainment industry, and studio or freelance embroiderers.
1. Bagpiping - Carnegie Mellon University
Carnegie Mellon is one of two universities in the US that offers a degree in Bagpipe Performance. This school, located in the state of Pennsylvania, also has a Pipes and Drums band. This nod at Scottish culture is in recognition of the Scottish heritage of its founders, Andrew Carnegie and Andrew Mellon. This university awarded its first Bagpipe Performance degree in 1990 and since then has educated a number of individuals on studio performance, history of the instrument, and culture of the bagpipe. Graduates of this program may go on to play bagpipes on a freelance basis or teach music lessons to others interested in playing this unique instrument.