World Facts
Safest Cities In America
Though the American West Coast dominates this list of the country's safest cities, there are also some surprising entries.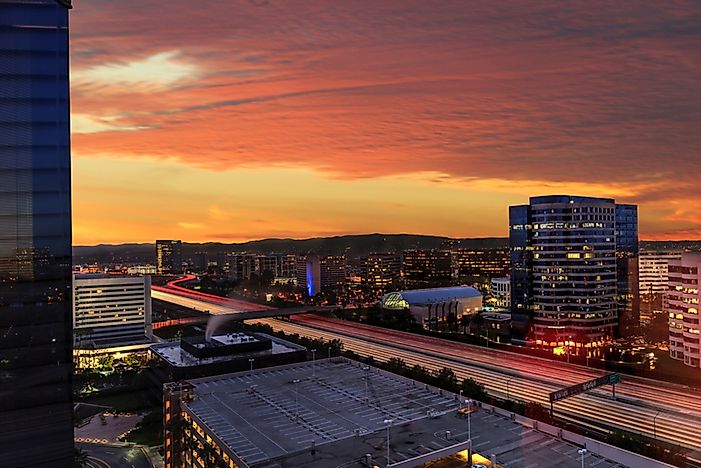 The old adage "Safety always comes first" has a lot of merit in many aspects of life. Whether you are interested in relocating for your career, trying to decide where you want to attend college, or are looking for a good neighborhood to buy a home in, the relative safety of each of your prospective new locales should be a top priority in making the final decision. With this in mind, we present some of the Safest Cities to Live in the United States, based on per capita violent crime rates.
Safest Cities in the United States
Nobody wants to live in a city or neighborhood where they feel afraid or threatened at all times. Crime rates have decreased by about 4.4% across the United States in recent years, with the numbers of violent crimes like murder, rape and robbery facing an even more pronounced 15% decline over the past 12 years. With the country becoming increasingly safe, there are quite a few cities in the United States of America that stand out for their especially low crime rates. According to statistics, some of the major US cities with the lowest rates of violent crime are Irvine in California, Virginia Beach in Virginia, Plano in Texas and Henderson in Nevada.

Major cities that are considered the safest in America
On the list of the safest cities in the US, Irvine, CA comes in as first, with a crime rate of just 55.8 violent crimes per 100,000 people. The crime rate of Irvine has been decreasing over recent years, and it is a trend that continues to be true. A planned city in southern California, Irvine is home to a number of educational institutions, as well as a significant number of technology company headquarters.
Second in the ranking is Virginia Beach, VA. Best known for its tourism, Virginia Beach has done remarkably well in keeping both its citizens and its tourists safe, with the city's crime rates standing at their lowest since 1963. Records show that violent crimes like robbery and rape had dropped by a full 6.4% since 2013, and property crimes had declined by about 13% in the city.
The third safest city in the US is Plano, TX. In the past, the city had experienced an increase in violent crime rates by over 8%, which brought its position down to #6 in this list. However, with an average of 153.00 violent crimes per 100,000 people, this year it is back to the third position. With a population of about 275,795 and a median household income of $83,193, the murder rate in the city is believed to be around just 1 in every 100,000 people annually.
The fourth city on this list is Henderson, NV, with an average of 168.50 violent crimes per 100,000 people annually. A major reason why crime rates are so low in the city are sourced from the community-based initiatives offered by the Henderson Police Department. As is becoming increasingly known all over the country, the Henderson Police Department has successfully established a Community Relations Bureau which, together with volunteer programs, has contributed in deterring crime in the area.
Virginia Beach: A Unique Case In Coastal Virginia
Indeed, it may strike some as odd that Virginia Beach has made this list, especially considering that other cities in the area are known to be quite dangerous places to live in. In fact, the nearby cities of Portsmouth, Newport News, Hampton Roads, and Norfolk have each long had murder rates well above the national average. It is also interesting to note that Virginia Beach on the East Coast, who tops the list overall, bucks the trend of the rest of the list, which is dominated by the Western half of the country.
US Cities With The Lowest Violent Crime Rates
View information as a:
List
Chart
| Rank | City | Violent Crimes per 100,000 People |
| --- | --- | --- |
| 1 | Irvine | 55.80 |
| 2 | Virginia Beach | 138.30 |
| 3 | Plano | 153.00 |
| 4 | Henderson | 168.50 |
| 5 | Chandler | 189.30 |
| 6 | Honolulu | 243.90 |
| 7 | Chula Vista | 265.80 |
| 8 | San Jose | 329.60 |
| 9 | Lexington | 332.40 |
| 10 | Anaheim | 363.70 |
| 11 | El Paso | 366.60 |
| 12 | Lincoln | 370.60 |
| 13 | Austin | 372.50 |
| 14 | Fort Wayne | 378.90 |
| 15 | Laredo | 379.30 |
| 16 | Raleigh | 392.30 |
| 17 | San Diego | 398.60 |
| 18 | Mesa | 418.70 |
| 19 | Colorado Springs | 438.30 |
| 20 | Riverside | 446.00 |
| 21 | Aurora | 460.80 |
| 22 | Portland* | 472.80 |
| 23 | Santa Ana | 482.10 |
| 24 | Bakersfield | 484.10 |
| 25 | Arlington | 502.10 |
| 26 | Omaha | 515.00 |
| 27 | Jersey City | 521.60 |
| 28 | Fort Worth | 525.40 |
| 29 | Columbus | 546.30 |
| 30 | Fresno | 551.20 |