Frisco is a suburban city located in the Collin and Denton counties of Texas. Its proximity to major Texan cities has turned it into a dormitory community in the Dallas-Fort Worth region. It is one of the fastest-growing cities in the US. In 2018, it topped Money magazine's list of the "50 Best Places to Live in America".
Geography And Climate Of Frisco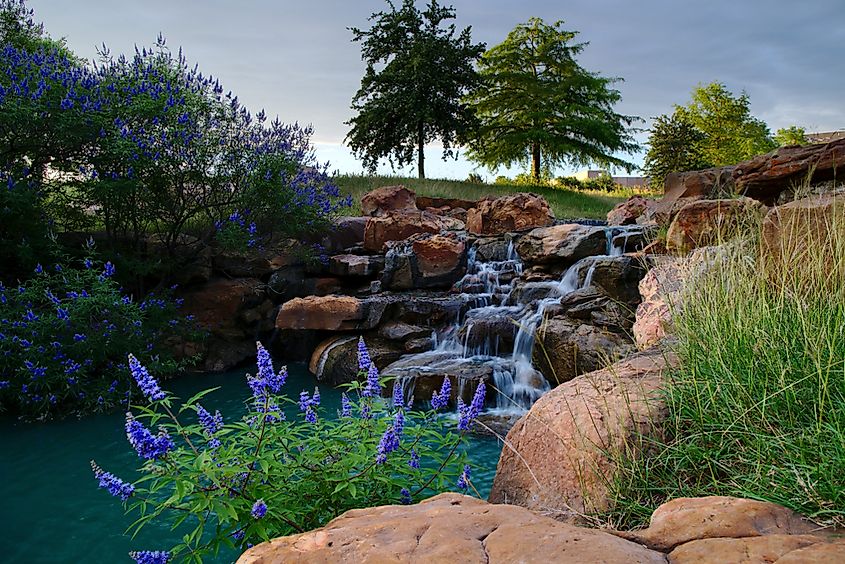 Frisco is located approximately 12 miles to the north of Dallas at the intersection of State Highway 121 and State Highway 342. The other major city close to Frisco is Plano, which lies 18.8 miles to its southeast. Just a few miles to its west lies Lake Lewisville, one of the largest lakes in North Texas, and a popular recreational site in the region. Frisco is part of the Dallas-Fort Worth metroplex, which is a conurbation of thirteen counties and ten metro cities. It has a geographical area of 61.8 sq. mi and an altitude of 774 feet.
The climate of Frisco is humid subtropical. For much of the year, its skies are partly cloudy, and the air is heavy with humidity. Summers in Frisco are hot and muggy with an average daily high temperature of 87 °F, although temperatures nearing 110 °F are not unusual. The hottest month is August, with an average high temperature of 94 °F. Frisco winters are mildly cold and windy with daytime temperatures ranging from 45 to 70 °F. The coldest month is January with an average low temperature of 37 °F. Frisco lies in the south of the US Tornado Alley and sees its fair share of thunderstorms and tornadoes, but few fatalities have been recorded from such storms in recent years.
History Of Frisco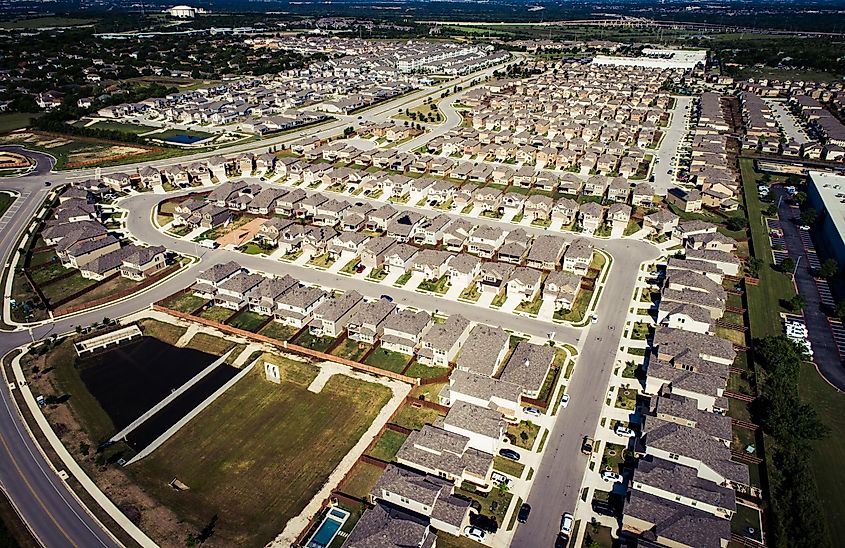 Modern-day Frisco began to develop in the 1840s along the Preston Trail (now known as the Preston Road). The trail was originally known as the Shawnee Trail and served as a footpath for the Native Americans. It was also used by ranchers to move cattle to the markets in the Midwest. As the trail grew busier, small ranches and farms began to mushroom along it, which culminated in the formation of the small town of Lebanon by the mid-1800s. The St. Louis-San Francisco Railway line was built in the area in 1902. For the steam locomotive to run along this line, periodic watering holes were required. However, Lebanon had too high an elevation for these watering holes. As a result, a watering stop was built about 4 miles west of the town on lower ground. Eventually, businesses and homes began to develop around the watering stop with some homes being rolled to the area on logs. This new town was christened Emerson after Francis Emerson, the owner of the land on which it was created. This name, however, was deemed too similar to another Texan town called Emberson and was rejected by the US Postal Service. The town was renamed Frisco City after the St. Louis-San Francisco Railway and it was eventually shortened to Frisco.
The Population And Economy Of Frisco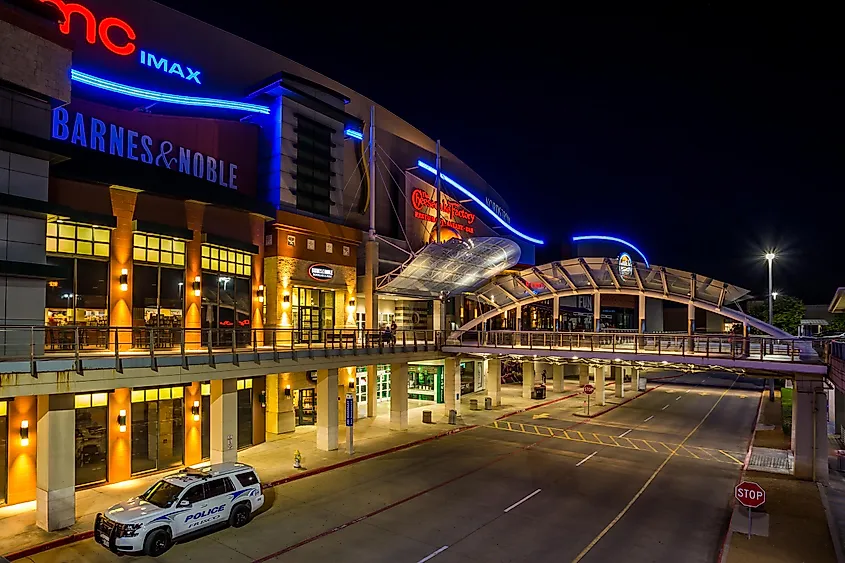 While Frisco developed rapidly as an agricultural center since its incorporation in 1908, its population growth was comparatively slow. In the 1980s, the Texan cities of Dallas, Fort Worth, and Plano began to attract professionals from all over the country. Frisco transformed into a suburb and saw its first spurt in population, which continues to grow steadily. As per the latest US Census, its population is 200,509. Projections from the 2020 Census report put the median age at 37.4 years, and the median household income at $124,723 per year. Unlike most Texan cities that have large Hispanic or Latino communities, Frisco has one of Texas' largest Asian populations. The foreign-born population of the city makes up almost 20% of its total population.
Even though it developed as a suburb, its commercial development has kept pace with the residential growth. In 2019, WalletHub ranked Frisco as No. 1 in job market growth among mid-sized US cities. Starting out as an agricultural economy, Frisco is now home to a large number of technology companies and start-ups. The unemployment rate in Frisco is 4.9%, lower than the national rate of 6%.
Attractions In Frisco
Arbor Hills Nature Preserve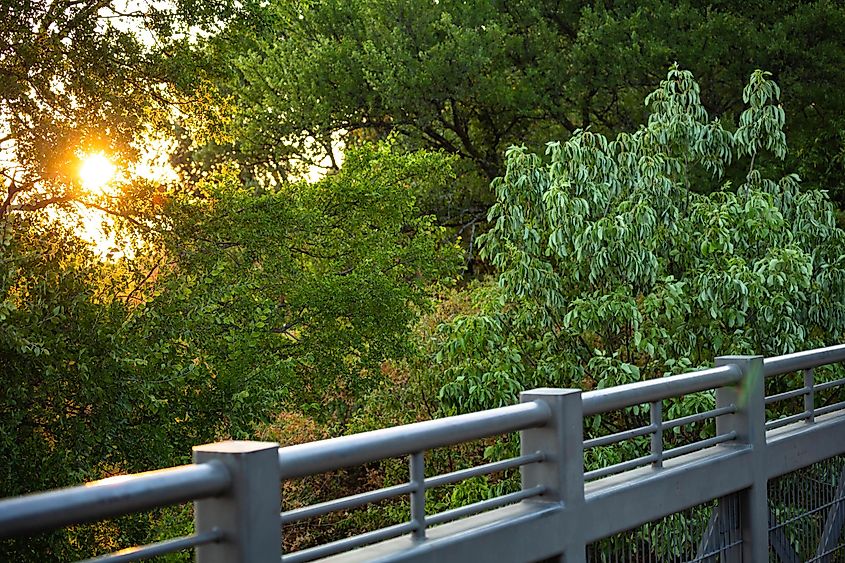 Located 8.6 miles south of Frisco on the western border of Plano is the Arbor Hills Nature Preserve, a 200-acre park that boasts 3 miles of paved hiking trail, 3 miles of unpaved hiking trail, and a 2.8-mile off-road bike trail. It is known for its undisturbed natural beauty which offers an often-needed respite from busy suburban life, and an observation tower that offers a spectacular view of the city of Plano. The Blackland Prairie eco-region of the preserve, named after its black clay soil, is a sight to behold in late spring when it comes alive with numerous wildflowers.
National Videogame Museum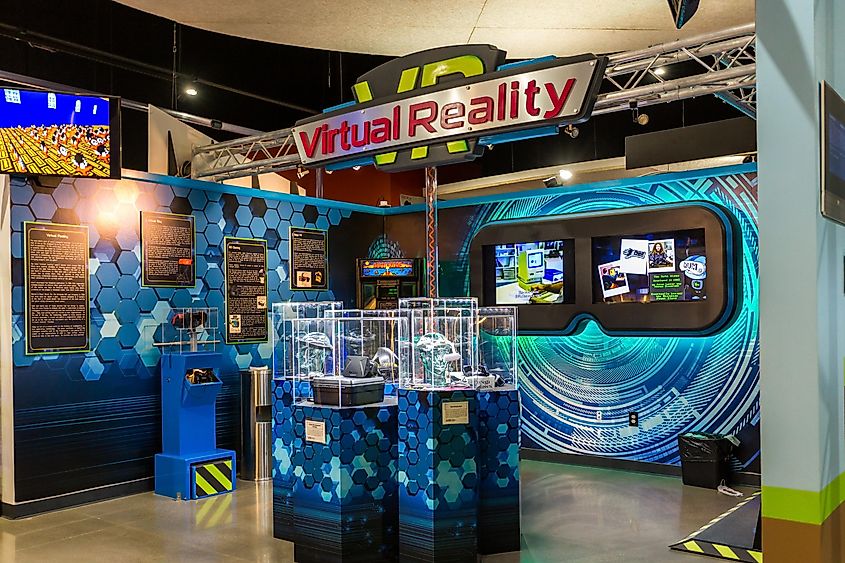 The country's first museum dedicated to video games is a must-visit not just for avid gamers but also for those who have never held a controller before. The National Videogame Museum has 16 exhibits that showcase the past, present, and future of video games in an exciting and interactive way. Old-school enthusiasts can visit the retro arcade to try their hand at iconic games like Pacman and Donkey Kong. For art lovers, the bright and colorful murals painted by Texas artists are quite the visual treat.
Frisco has a lot more to offer than your typical American suburb. It enjoys all the fixings of big-city life, such as an outstanding public school system, and entertainment options, along with certain small-town perks like a relatively low tax rate.