Lowest Access To Private Credit Bureau Coverage By Country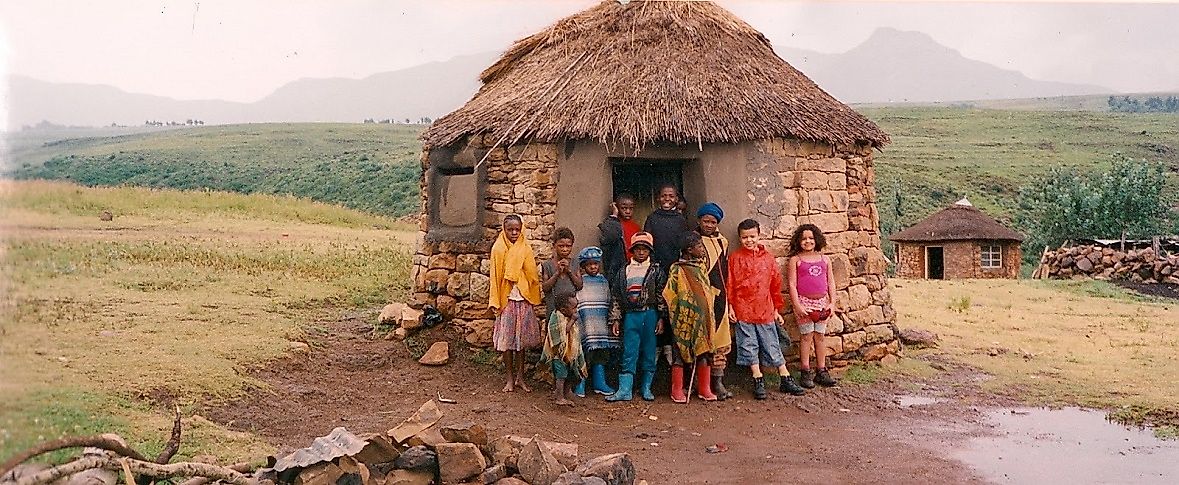 Private credit bureau coverage for any given country is calculated by compiling reports of the number of individuals or firms listed by private credit bureaus in that country. These individuals or firms must have a current history of repayment, unpaid debts, or outstanding credit.
Some countries have very minimal access to private credit bureau coverage. Less than 2% of all adults in Lesotho, Nepal, and Sudan have access to such credit resources. Guyana also lags behind with only 2.4% of the population able to access private credit bureau coverage. Papua New Guinea is currently at 3.5%, and Pakistan has 4.8%. Credit is slightly more accessible in Tanzania, Uganda, Vanuatu and Nigeria, but more than 94% of these countries' residents do not have access to private credit bureau coverage. This can be attributed to a number of economic factors. Notably, lack of government regulation, prohibitive business licensing requirements, high levels of poverty and/or unemployment, and a cultural trend towards widespread employment in the informal sector all may contribute.
Government Regulations
In Lesotho, regulatory inefficiency and a lack of transparency continue to limit entrepreneurial growth. Reliance of the volatile South African rand creates perpetual monetary instability, and the general population lacks adequate access to banking services. Banking in Guyana is difficult due to its inefficiency and poor financial regulatory framework. Governments in Nigeria and Nepal exert undue influence on the allocation of credit, which has led to instability and fragmentation in their financial sectors. The government of Sudan, considered one of the world's most corrupt, has concentrated all of its political power and economic resources in the capital city of Khartoum, while citizens in the outlying rural areas live in poverty. Uganda's regulatory system is in dire need of structural reforms as well.
In many other countries, a lack of structure and governmental oversight can hinder private sector development. Vanuatu's rudimentary banking system does not provide adequate access to credit, financing or other formal banking services. Tanzania's labor regulation system is not developed enough to support private sector growth, although its small financial sector has been providing increased access to commercial credit.
Licensing Restrictions
Countries such as Pakistan, Tanzania, Uganda, and Nigeria have extremely prohibitive business licensing requirements. In these countries, launching a business can cost entrepreneurs up to eight times the average annual income. This greatly impedes the growth of businesses in the private sector and forces citizens to look elsewhere for employment, most often in the informal sector.
Inefficient Labor Markets
In countries such as Lesotho where credit costs are exorbitantly high, the private sector remains largely undeveloped. Chronic poverty and unemployment force the citizens of Nepal to seek employment in the informal sector. Most of Sudan's population lack access to credit or formal banking, and the majority rely on informal employment. Guyana's labor market is largely undeveloped, and many rely on employment through the informal sector or the drug trade.
Papua New Guinea has a longstanding tradition of widespread informal employment, largely based on subsistence farming and small, informal retail commerce. Development of the private sector has been limited due to regulatory deficiency and the lack of any formal open-market policy. Banking and other financial services are not easily accessible throughout the country. Over 80% of Vanuatu's citizens are also involved in farming, and the island nation's relative isolation has contributed to a stagnant economy.
Although Nigeria has one of the largest economies in Africa, around 61% of its citizens live in poverty. Minimal efforts in job creation in the private sector continue to frustrate the country's underemployed, especially those in its ever expanding youth demographic.
Lowest Access To Private Credit Bureau Coverage By Country
| Rank | Country | Share of Adult Population With Private Credit Bureau Coverage |
| --- | --- | --- |
| 1 | Lesotho | 1.0% |
| 2 | Nepal | 1.3% |
| 3 | Sudan | 1.5% |
| 4 | Guyana | 2.4% |
| 5 | Papua New Guinea | 3.5% |
| 6 | Pakistan | 4.8% |
| 7 | Tanzania | 5.0% |
| 8 | Uganda | 5.3% |
| 9 | Vanuatu | 6.6% |
| 10 | Nigeria | 6.7% |