Import Economies Driven By Mineral Ores And Metals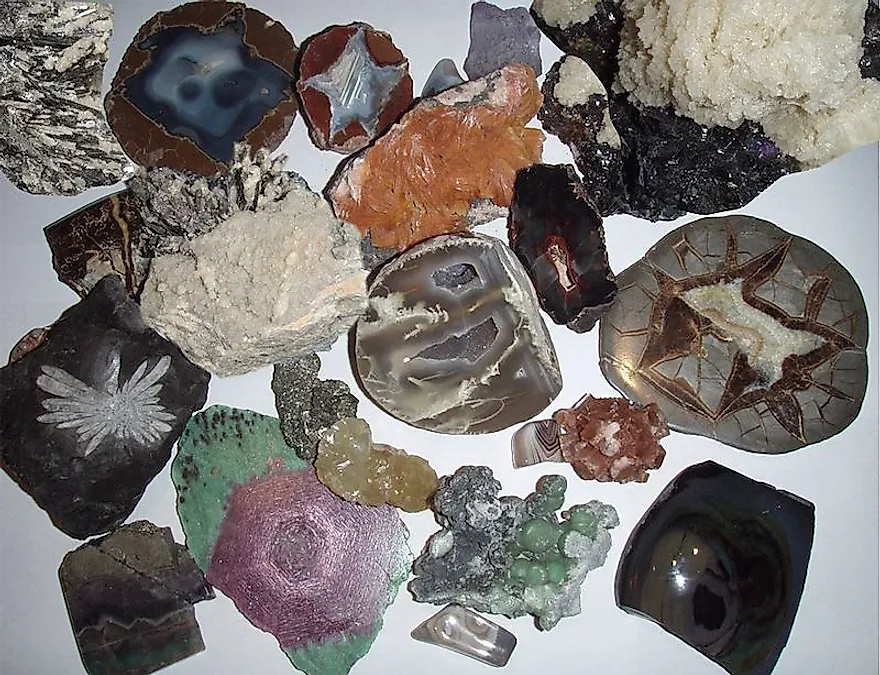 Mineral ores and metal are some of the primary and important minerals required by almost all countries. Most economies need mineral ores and metals for construction, production of tools and equipment, for wiring and manufacturing of automobile body parts. While mineral ores are comprised mostly of naturally occurring elements, their extraction and processing are very expensive. Because of the high cost of production and the risks involved in mining of these minerals, most countries import mineral ores and metals to a great quantity. Some countries which import these mineral ores and metal refine them and make other products like wires, ornaments, tools, and electronic parts which they export again to the international markets. Some of the countries whose import economies are driven by mineral ores and metals include;
Macedonia
While Macedonia has several mineral reserves like iron and steel, the country's metal and mineral ore import accounted for 15% of the total merchandise import in 2014 according to the World Bank. Some of the mineral ores imported include platinum and platinum alloys, unwrought iron, flat rolled iron, non-alloy steel, and nickel ores. These minerals ores and metals were imported from Guatemala, China, Chile, and Peru. Most of these ores and metal are imported in raw form and processed into a finished product such as iron sheet, mesh, and wires for export and for industrial use.
China
China's demand for mineral ore and metal far outweighs its production. The lower pricing, increasing cost of mining and poor reserves have significantly lowered the output of China's mineral ore and metal. The country imports almost 80% of iron ore it uses while 50% of copper is also imported. The country mainly imports mineral ore and metal from some of the world's major producers like Peru, Chile, and Armenia. The growth in demand and shipment of these metal and mineral ores mainly copper and iron has led to a significant increase in their share of the imported merchandise. Currently, mineral ores and metals account for 10% of the country's import merchandise. Most of these imported mineral ores and metals are refined then exported back to the international market.
Bulgaria
Bulgaria has a relatively weak economy in the quality and quantity of natural resources. The country produces some of the most valuable minerals including copper, iron, lead, zinc, tellurium, and steel. However, due to poor quality and quantity the country has to import some of these mineral ores and metal to meet the country's demand. Mineral ores and metal account for 9% of Bulgaria's total export merchandise. Some of the common mineral ores imported by the country include iron, copper, and steel. Most of these ores are imported for further local processing and local use, especially in the building and construction industry. Some of the major import partners include Russia, China, Italy, and Romania.
Other Countries
Mineral ores and metals are mainly imported in raw form by most country. These ores are further processed and exported back to the international market. Building and construction industries in most countries have also increased the demand for metal and mineral ores. Other countries whose import economies are driven by mineral ores and metal include India, Mozambique, Japan, Turkey, Nepal and Malaysia each constituting 6% of the total merchandise imports, with exception of India which forms 7%.
Import Economies Driven By Mineral Ores And Metals
Rank
Country
Mineral Ores And Metals Import Relative to Total Merchandise Imports
1
Macedonia
15%
2
China
10%
3
Bulgaria
9%
4
India
7%
5
Mozambique
6%
6
Japan
6%
7
Turkey
6%
8
Nepal
6%
9
Luxembourg
6%
10
11
Slovenia
Malaysia
6%
6%