Export Economies Driven By ICT Goods And Computer Hardware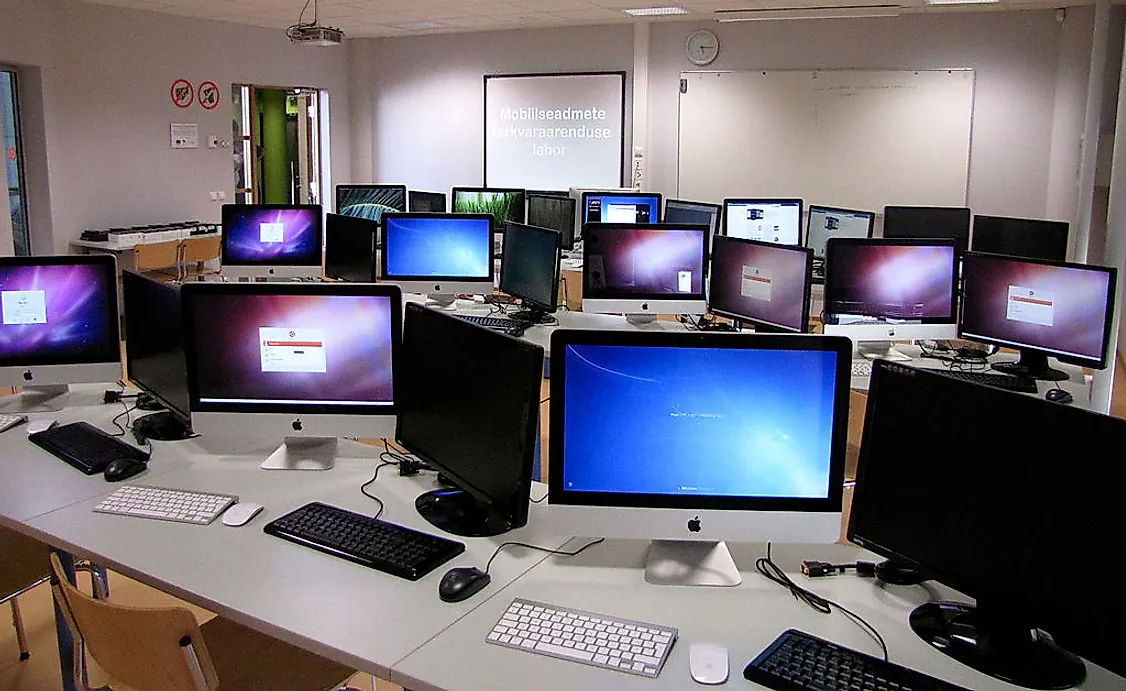 Exports play a significant role in the growth of an economy because of its direct effect on the internal trade and economic stability. Export also regulates supply by ensuring that the excess products are sold in the external markets. Some of the export goods and services include agricultural products, ICT goods, and manpower among other products. ICT goods are telecommunication products intended for processing information communication including audio and visual displays. ICT products include computer equipment, hardware, electronic components and telecommunication devices. Software do not form part of ICT goods. The demand for these ICT goods continues to increase by day because most businesses depend on the ICT products for their daily operations. Export of ICT goods is the primary source of foreign income for some countries that have specialized in their production. These countries include;

Hong Kong
Hong Kong heavily relies on the ICT products for both its import and export. Export of ICT goods represents 45.5% of all the merchandise shipped from Hong Kong to the world market. Demand for ICT products by the developing countries has provided a steady market for Hong Kong. China, Japan, USA, and Taiwan are some of the typical markets for Hong Kong ICT goods. Hong Kong mainly export computer related components and telecommunication products such as audio and visual goods. The government of Hong Kong facilitates trade between its country and other countries by removing export barriers such as tariffs and taxes imposed on the companies exporting ICT goods. Improved transport infrastructure also promotes efficiency and export time.
Philippines
Philippines continue to rank second regarding the share of ICT goods in its total export products according to UNCTAD 2015 report. ICT goods were valued at $14 billion accounting for 34.6% of Philippines export product in 2014. The ICT goods exported included electronic parts, components of mobile phones, and the integrated circuit. Tariff-free trade on ICT goods provided for by the Information Technology Agreement (ITA) of the World Trade Organization is the main factor favoring export of ICT goods by the Philippines. The country's market is mainly sectors that use technology as inputs like manufacturing companies, technology start-ups, and processing industries.
Singapore
Information Communication and Technology industry is one of the key economic drivers of Singapore. The sector contributes to the economy by improving productivity and raising business performance. Singapore is the hub for most multinational information and telecommunication companies such as Oracle, Microsoft, Google, and international technology start-ups. Due to limited trade barriers, Singapore has continued to export ICT products to countries around the world. 30% of Singapore's exports are mainly ICT goods such as computer components and electronic gadgets including mobile phones.
Conclusion
Other countries with a higher proportion of ICT products in their export include Malaysia, China, Vietnam, Andorra, South Korea, Slovakia, and Thailand. More than 15% of their exports are ICT goods. Lack of trade barriers, lower tariffs and the demand for ICT products are some of the factors that have led to the increase in export of ICT goods. These countries are also major importers of ICT products.
Export Economies Driven By ICT Goods And Hardware
| Rank | Country | Share of ICT Goods and Hardware Among Total Goods Exports |
| --- | --- | --- |
| 1 | Hong Kong | 45.5% |
| 2 | Philippines | 34.6% |
| 3 | Singapore | 30.0% |
| 4 | Malaysia | 28.7% |
| 5 | China | 25.9% |
| 6 | Vietnam | 24.0% |
| 7 | Andorra | 21.7% |
| 8 | South Korea | 19.8% |
| 9 | Slovakia | 17.6% |
| 10 | Thailand | 16.0% |