Society
Highest Private Investment In Public Transport Infrastructure By Country
Colombia's transportation sector saw more than $2 Billion from private sources flow in for its betterment in 2015.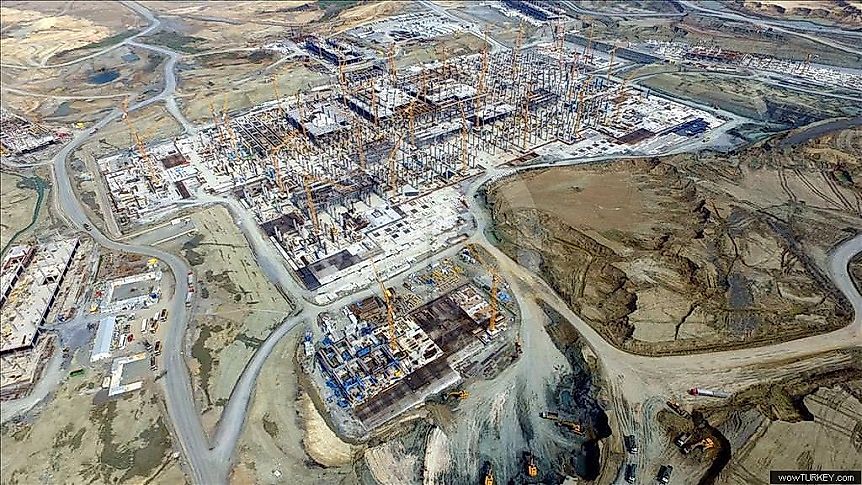 Transport sector around the world has experienced growth over the last millennium. From simple footpaths to now sophisticated and modern roads, railway line, and airport, the public transport infrastructure is not only for the carriage of people, but serves as a source of pride and even a kind of tourist attraction as well. Infrastructural development to facilitate smooth movement of people and goods has been the center of focus in the transport sector. Countries are currently spending billions of US dollars on transport infrastructural development according to the World Bank report. Roads and rail are the largest beneficiaries of amounts allocated for transport sector development. Public transport infrastructure development is carried out jointly between the government and the private sectors. In countries such as Brazil, the industry has invested on infrastructure development as a grant to the government of Brazil. Some of the countries with highest private investment in public transport infrastructure are discussed below.

Colombia
The Colombian government has prioritized infrastructure with the aim of boosting the country's economic growth. In 2014 the government of Colombia aimed to secure $50 billion financing for the development and improvement of roads, tunnels, and bridges as areas of priority. Several private entities have come on board to assist the government to realize its dream of doubling the length of roads, duplicate operational railway line, double the capacity of the port and increase by 50% the number of passengers in the airplane. In 2015 the private sector was able to invest more than $2 billion on public transport infrastructure development. Some of the private entities that invested in the public infrastructure include Inter-America Development Bank (IDB), who approved $400 million for transportation infrastructure management and supply the firm Grupo BTG, and Ashmore Group, Plc which has raised close to US $2 billion as a contribution in debt capital directed towards the general development of infrastructure. Grupo Sura, on the other hand, is providing insurance to the construction companies offering infrastructural development services. The new law on private-public partnership in Colombia is favorable for investment by the private sector.
India
India's economy is among the world's fastest growing economies, growing at a rate of around 8% annually. To maintain this growth rate, the Indian government has budgeted for $320 billion for infrastructural development. To fund infrastructural developments such as highways, railway, port, and airport the government has partnered with private sectors such as Carlyle Group, Silver Spring Capital Management invested on $306 million in road construction. Altico Capital invested $150 million on airport expansion, and Asian Development Bank invested on roads and railway lines. Private sector spent a total of $1.25 billion on transport infrastructure in 2015. The government of India through Prime Minister Modi has opened up several avenues for private sector development in India. These legislation efforts have been put in place to protect investors and partners from unforeseen risks.
Turkey
According to World Bank report 2015 Turkey absorbed 40% of the total investment in transport infrastructure. Some of these "mega-deals" included the Istanbul Grand Airport (a.k.a. the Istanbul New Airport) and the Gebze-Izmir Motorway. Turkey managed to secure seven projects funded by the private sector in 2015. The private sector funded these transport infrastructural development to a tune of over $1.08 billion. Some of the funded projects included port expansion, highways, energy sector and airport. Turkey aims to complete most of its funded projects by 2018. Most of the funding was provided by the World Bank.
Private Investment, Public Benefit
Other countries that have also benefited from private financing of transport infrastructure include Russia, Peru, Brazil, Mexico, Nepal, and Panama with most of these countries securing more than $350 million. The well-established legislation on public-private partnerships, and the infrastructural development needs of these countries have been the primary reasons why these countries have benefited from private sector investment in transport infrastructure.
Highest Private Investment In Public Transport Infrastructure By Country
| Rank | Country | Private Participation Investment ($US) in Public Transport, 2015 |
| --- | --- | --- |
| 1 | Colombia | $2,159,000,000 |
| 2 | India | $1,205,600,000 |
| 3 | Turkey | $1,085,700,000 |
| 4 | Russia | $775,100,000 |
| 5 | Philippines | $750,000,000 |
| 6 | Peru | $552,000,000 |
| 7 | Brazil | $436,800,000 |
| 8 | Mexico | $370,000,000 |
| 9 | Nepal | $350,000,000 |
| 10 | Panama | $350,000,000 |
About the Author
Benjamin Elisha Sawe holds a Bachelor of Arts in Economics and Statistics and an MBA in Strategic Management. He is a frequent World Atlas contributor. 
This page was last updated on April 25, 2017.
Citations
Your MLA Citation
Your APA Citation
Your Chicago Citation
Your Harvard Citation
Remember to italicize the title of this article in your Harvard citation.