Highest Private Investment In Public Telecommunications By Country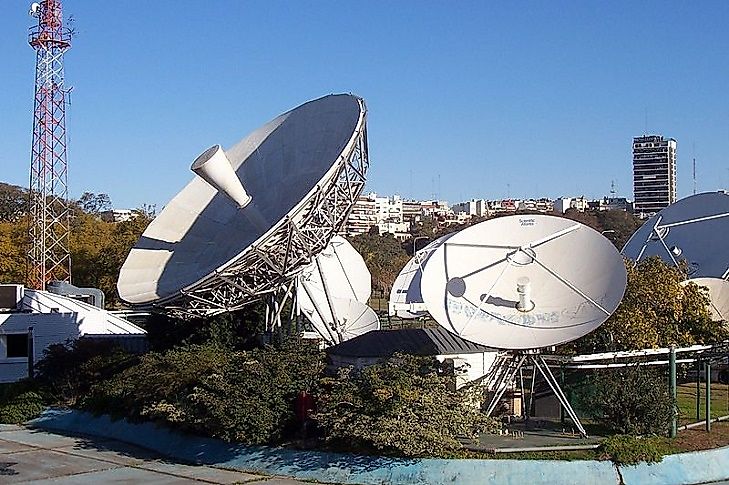 The telecommunication sector plays a significant role in the growth of any economy. As the world goes increasingly digital, it creates a demand for more and more telecommunications-related goods. With the growing demand, some foreign companies such as France Telecom have invested heavily in different countries' telecommunication industry. More than $1 trillion was invested in private enterprises in several countries around the world to bolster public telecommunication in 2015 according to World Bank. Some of the countries which had the highest private investment in public telecommunications include
Argentina
Argentina's lack of investment in public infrastructure is deep across much of its economy. The country is in need of both capital and technological resources that the public sector alone cannot meet. The government of Argentina has reached out to the private sector to help bridge the deficit. Consequently, the private sector has responded positively by financing major public telecommunications. The total investment by the private sector has increased by 25% to record $1.6 billion. The US and Spanish direct investment is mostly on telecommunication in Argentina. Progressive deregulation of the telecommunication industry through the enactment of telecommunication laws has opened up the sector for foreign investments.
Egypt
Most of Egypt's industry is dominated by private investments, and this is becoming important even more so now than it had been in the past. This is especially true in areas such as transport, healthcare, education, and telecommunication. Mobile companies in Egypt are controlled significantly by foreign companies. Some of the businesses that have taken advantage of the telecommunication sector in Egypt include France Telecom, which is investing in the broadband services and owning majority shares of Mobinil, while the Vodafone group has also invested in Egypt, now controlling 60% of Etisalat Egypt. The private sector investment is more than $1.1 billion in public telecommunications especially in areas such as cloud computing, electronics, and specialized applications. With the country stabilizing from the effects of civil unrest and the ever improvement of infrastructure, the government of Egypt continues to appeal to more private investors, especially in the telecommunication sector.
Jordan
Jordan's information and computer technology (ICT) sector is one of the most developed in the world due to the many years of industry-friendly policies implemented there. The population of Jordan has positively embraced digital services. However, the industry continues to face challenges of heavy tax burden since the introduction of double tax in 2013. Despite the challenges, the government, and the private sector continues to invest in public telecommunications. The three major telecommunication companies, Orange Jordan, Zain Jordan and Umniah, are all private enterprises that have significantly invested in the telecom sector controlling most of the stake in the industry. The companies continue to invest in telecommunication infrastructure, IT start-ups and telecommunication innovation centers. Private investment on public telecommunication in the country amounted to $650 million in 2015.
Positive Development Outcomes
Morocco, Iraq, Ecuador, Nicaragua, Syria, and Algeria are also some of the countries which have benefited from public-private partnerships aimed at improving public telecommunications. The increase in private-public partnership is due to the favorable investment policy and the telecommunication potential and need of these countries. Mobile phone services, electronic devices and broadband are some of the areas that have benefited from this partnership. These countries still have the potential for further investment in the telecommunication sector.
Highest Private Investment In Public Telecommunications By Country
| Rank | Country | Private Participation Investment (US$) in Public Telecoms, 2015 |
| --- | --- | --- |
| 1 | Argentina | $1,619,000,000 |
| 2 | Egypt | $1,078,600,000 |
| 3 | Jordan | $650,000,000 |
| 4 | Morocco | $605,200,000 |
| 5 | Iraq | $459,000,000 |
| 6 | Ecuador | $330,000,000 |
| 7 | Nicaragua | $320,000,000 |
| 8 | Syria | $276,000,000 |
| 9 | Algeria | $162,000,000 |