European Countries With The Most Forest Cover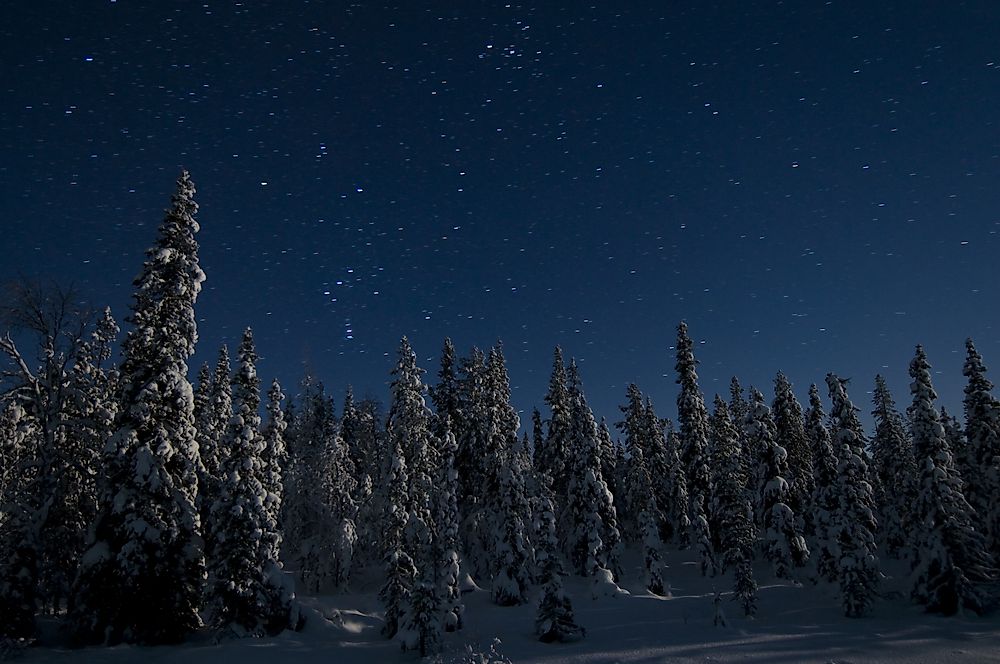 About 31% of the Earth's land is covered by forests - this translates to about 12 million square miles or 3.1 billion hectares! However, in the past two decades, slightly more than half a million square miles (130 m hectares) of forest have been lost to deforestation and destruction by factors such as floods and fires. In 2016 alone, 29.7 million hectares of forest cover was lost. Europe is the sixth largest continent, but it has the largest forest cover with over 1,015 million hectares. Although Russia has the largest forest cover in the world, extensive coverage of its forest lies within the Asian continent. As a result, Sweden has the most forest cover of any European country. The European countries with the most forest cover are discussed in more detail below.
Forest Cover By Country
Sweden
Sweden has largest forest cover in Europe with about 28 million hectares representing 68.95% of the country's total surface area. The forests of Sweden include Kolmården, Kolmården, Tiveden, Tylöskog, and Norrland. Sweden is among European countries that have tried to maintain the forests by controlling deforestation, but an increase in population is putting more pressure on forest cover. A large number of trees found in Sweden are oak, alder, Norway spruce, European beech, and Scots pine.
Finland
About 72% of Finland is under forest cover. This translate to slightly more than 22.2 million hectares of forest. Nearly 90% of Finnish forests are coniferous that consists of pine and spruce. 96% of the forests are semi-natural which means they exhibit characteristics of human impact. Only 4% of Finnish forests are disturbed.
Spain
Spain has 18.4 million hectares of forest cover, which is about 36.7% of the country. A large number of trees are in the Iberian Peninsula that extends to Portugal. Forests are also located in protected national parks such as the Alto Tajo Nature Reserve, Guadarrama National Park, and Peñalara Natural Park. About 8 million hectares of forest in Spain have been planted in the past 40 years, but deforestation between 2000 and 2012 reduced the acreage by about 640,000 hectares.
France
France has 17 million hectares of forest cover which represents 31% of the country. Between 2000 and 2017, France lost about a million hectares of forest which translates to about 6%. In 2014 the country adopted a law that saw the country protect its natural forests by renewing woodlands that have been the deforested. Forests in France include Forêt domaniale d'Orléans, Forêt domaniale de Chaux, and Forêt domaniale de Fontainebleau among many more.
Conservation of European Forests
Despite the threat of deforestation, forests in Europe are faring well than in other continents. Since 1993, forest cover in the continent has increased by about 17 million hectors half of which was planted by states or conservation organizations. European environmental agency hopes to halt deforestation in Europe by 2030 and increase the continents forest coverage to at least 50%. Individual countries within Europe have adopted laws to protect the natural environment from destruction with the aim of reducing the impact of climate change.
European Countries With The Most Forest Cover
| Rank | Country | Forest Cover (in thousand hectares) |
| --- | --- | --- |
| 1 | Sweden | 28,073.00 |
| 2 | Finland | 22,218.00 |
| 3 | Spain | 18,417.87 |
| 4 | France | 16,989.00 |
| 5 | Norway | 12,112.00 |
| 6 | Germany | 11,419.00 |
| 7 | Turkey | 11,942.96 |
| 8 | Poland | 9,435.00 |
| 9 | Italy | 9,927.00 |
| 10 | Romania | 6,861.00 |
| 11 | Greece | 3,903.00 |
| 12 | Austria | 3,869.00 |
| 13 | Bulgaria | 3,823.00 |
| 14 | Latvia | 3,356.00 |
| 15 | Portugal | 3,182.10 |
| 16 | United Kingdom | 3,144.00 |
| 17 | Serbia | 2,720.00 |
| 18 | Czech Republic | 2,667.41 |
| 19 | Estonia | 2,231.95 |
| 20 | Lithuania | 2,180.00 |
| 21 | Bosnia and Herzegovina | 2,115.00 |
| 22 | Hungary | 2,069.13 |
| 23 | Slovakia | 1,940.00 |
| 24 | Croatia | 1,922.00 |
| 25 | Slovenia | 1,248.00 |
| 26 | Switzerland | 1,254.00 |
| 27 | Macedonia | 987.54 |
| 28 | Montenegro | 826.78 |
| 29 | Ireland | 754.02 |
| 30 | Belgium | 683.40 |
| 31 | Denmark | 612.23 |
| 32 | Netherlands | 376.00 |
| 33 | Cyprus | 172.70 |
| 34 | Luxembourg | 86.75 |
| 35 | Iceland | 42.75 |
| 36 | Liechtenstein | 6.20 |
| 37 | Malta | 0.35 |