Ecological Regions Of Burundi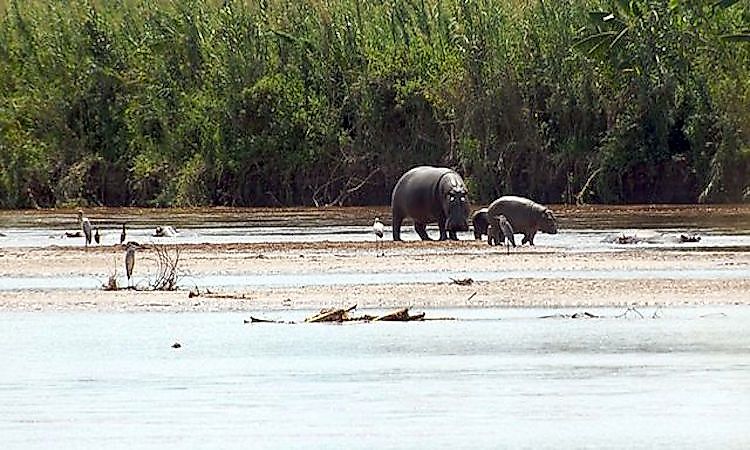 The Republic of Burundi is a French speaking landlocked country within the Great Lakes Regions of East Africa. The country is bordered by Tanzania, Rwanda, and DRC. Burundi is also considered part of Central Africa. The country has an equatorial climate and forms part of the Albertine Rift. The highest peak in Burundi is Mount Heha at an elevation of 2,685 m. Bururi Province is the source of River Nile, the longest river in the world. Burundi's large is largely agricultural while human settlement has affected the country's habitat. Burundi is divided into six ecological regions including;
Albertine Rift Montane Forests
Albertine Rift Montane Forests is the epicenter of Africa's montane rainforest. The ecoregion is characterized by series of mountains which run from northern Uganda into the western part of Burundi. The Albertine Rift appeared as a result of the rising basement rocks and volcanic activities. Albertine Rift Montane Forests consist of diverse climate including tropical and temperate climate. The ecoregion receives an average annual rainfall of between 1200 mm and 2200 mm. Endemic plants in the ecoregion number 1200 species. The endemic mammals in the region include mountain gorilla and owl-faced monkey. There are also 11 endemic species of reptile including chameleon and skinks. The population pressure in Burundi has led to the clearing of the forest for settlement and farming thus threatening the existence of the ecoregion.
Central Zambezian Miombo Woodlands
Central Zambezian Miombo Woodlands is a forested ecoregion that covers both Central and East Africa. The ecoregion is one of the largest in Africa cutting across six countries including Tanzania, DRC, Burundi, Angola, Malawi, and Zambia. The region covers the southern part of Burundi which is characterized by poor soil and flat plateau. Tropical climate with long dry season dominates this ecoregion while the rainy season comes between the months of November and March. The miombo woodland contains high trees and shrubs with little undergrowth. Some of the miombo trees include Julbernardia, Isoberlinia, and Brachystegia. The fauna is made up of large mammals including black rhino, antelopes, elephants, lion, cheetah, and leopard. Birds and reptiles are also found in this ecoregion. Threats to this ecoregion include poaching and land clearing for agricultural activities.
Victoria Basin Forest-Savanna Mosaic
Victoria Basin Forest-Savanna Mosaic covers parts of Uganda, Kenya, Tanzania, Burundi, and Rwanda. The ecoregion is characterized by rolling hills and plateaus. The region also has several scattered rivers and marshes that add to the great diversity which supports the several fauna species. The ecoregion lies within the tropical savannah climate with an average rainfall of between 1200 mm and 1600 mm and temperature range of 13oC and 34oC. The ecosystem is home to 310 species of plants, 100 species of moths, 280 species of birds, and 220 species of butterflies. The repeated climatic fluctuation has derailed the growth of some species of plants and animals. The population has put pressure on the ecoregion by destroying part of it for cultivation and settlement. Poaching has also affected the distribution of large mammals.
Other ecological regions of Burundi include Malagarasi-Moyowosi, Lake Tanganyika, and Kagera-Lake Victoria Basin. The six ecological regions are grouped into four biomes including Tropical and Subtropical Moist Broadleaf Forests, Tropical and Subtropical Grasslands, Shrublands and Savannas, Eastern and Coastal Freshwater, and Great Lakes Freshwater.
Ecological Regions Of Burundi
| Ecoregions of Burundi | Biome |
| --- | --- |
| Albertine Rift Montane Forests | Tropical and Subtropical Moist Broadleaf Forests |
| Central Zambezian Miombo Woodlands | Tropical and Subtropical Grasslands, Savannas, and Shrublands |
| Victoria Basin Forest-Savanna Mosaic | Tropical and Subtropical Grasslands, Savannas, and Shrublands |
| Malagarasi-Moyowosi | Eastern and Coastal Freshwater |
| Lake Tanganyika | Great Lakes Freshwater |
| Kagera-Lake Victoria Basin | Great Lakes Freshwater |