Economics
Most Unfriendly Businesses Regulations In The World
As per the World Bank Ease of Doing Business Index, Eritrea and Libya have environments that are less than conducive to business functions.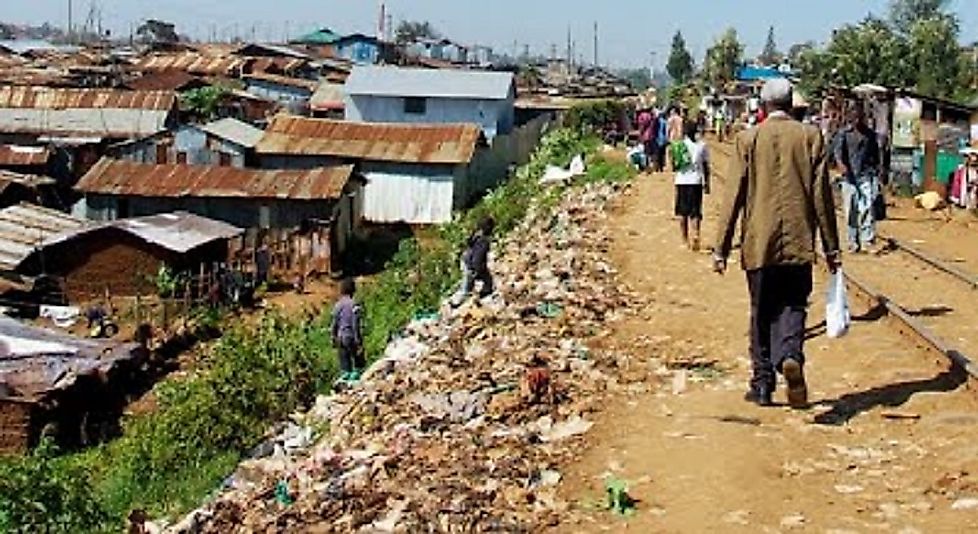 Ease of Doing Business Index
The Ease of Doing Business Index measures the relative simplicity of starting and managing a local business, and the government regulations surrounding it. The ratings are determined by considering the distance to frontier scores (how close an economy is to perfection) which is determined by using several different economic indicators. The higher the number, the less business-friendly the country.
Eritrea
Eritrea could be considered the most unfriendly environment for doing business, as it ranks 189th on the index. This is due to several factors. For example, obtaining business permits takes approximately 84 days (nearly 3 months!) and the country has no practice for construction permits. The cost of getting electricity is 2,846% of the per capita income, and it takes more than a week's time just to pay taxes.
Libya
Libya takes second place on the list of most unfriendly business regulations with a ranking of 188th. Here, business regulations are highly bureaucratic and 10 procedures are required just to get a business permit. As with Eritrea, obtaining construction permits is not regulated.
South Sudan
In third place is South Sudan with a 187th place ranking. This is due to the cost of starting a business, which is equivalent to 330% of per capita income. A cost that is prohibitive for many individuals. Additionally, paperwork for construction permits takes 4 months to complete. The average time to obtain electricity is 427 days and South Sudan has no credit information index to promote consumer access to credit.
Venezuela
Venezuela, with a rank of 186th, requires 17 procedures to start a business at a cost of 88.7% of annual income per capita. The process takes 144 days on average compared to 29 days in other Latin American countries. It takes an entire week just to reserve and approve the business name for example.
Central African Republic
The Central African Republic is also very low on the list with a rank of 185th in terms of ease of doing business among nations. Rather than improving processes, this country has progressively worsened over time. There are 10 procedures that entrepreneurs must go through before being able to start a business. The paperwork takes approximately 22 days and costs 204% of income per capita. Other procedures are difficult here as well such as the 98 days it takes to get electricity at a cost of over 15,000% of the per capita income.
Democratic Republic of the Congo
This country has a 184th place ranking, although the time commitments and costs required in starting a business here are relatively low. Construction permits, however, require 10 processes and take approximately 150 days to obtain. Getting electricity costs 15,247% of the per capita income and has a 2 month waiting period. Credit is difficult to obtain and paying taxes takes up 346 hours a year.
Chad
Chad is next on the list with a ranking of 183rd. This is due to the high cost, 150% of per capita income, compared to an African average of 53%, and a 60 day waiting period, to start a business. Additionally, construction permits require 13 procedures and take 221 days to process. The cost for getting electricity and registering property are also very high and the country has no credit reporting system.
Haiti
Haiti has an Ease of Doing Business ranking of 182nd, making it the 8th most unfriendly business environment in the world. It takes 97 days to start a business here at a cost of 235.3% of per capita income. There are 12 procedures involved. Other inefficient factors that affect the business environment include the 80 days to get a construction permit and the 3,639% of per capita income it costs to get electricity.
Angola
Angola ranks number 181st on the list. Here, a construction permit means a 207-day waiting period and 10 different procedures. Electricity costs just over 614% of income per capita and takes 147 days to obtain. Getting credit, as with obtaining a business loan, is difficult, time-consuming, and expensive. Furthermore, paying taxes takes 282 hours a year.
Equatorial Guinea
Last on the list is Equatorial Guinea, with a global ranking of 180th. This is due to the time required to start a business, 187 days, and the cost, 99.4% of per income capita. The expense and time are so high because there are 18 procedures required to start a formal business. Other factors that make doing business inefficient include expensive and slow acquisition of construction permits, inefficient and costly electricity hook-ups, and difficulties in obtaining credit.
Countries With The Most Unfriendly Businesses Regulations
| Country | World Bank Ease of Doing Business Index Ranking, 2015 |
| --- | --- |
| Eritrea | 189 |
| Libya | 188 |
| South Sudan | 187 |
| Venezuela | 186 |
| Central African Republic | 185 |
| Democratic Republic of the Congo | 184 |
| Chad | 183 |
| Haiti | 182 |
| Angola | 181 |
| Equatorial Guinea | 180 |
About the Author
Amber is a freelance writer, English as a foreign language teacher, and Spanish-English translator. She lives with her husband and 3 cats.
This page was last updated on April 25, 2017.
Citations
Your MLA Citation
Your APA Citation
Your Chicago Citation
Your Harvard Citation
Remember to italicize the title of this article in your Harvard citation.