Economics
Best Countries For Business Friendly Regulations
As per the World Bank Ease of Doing Business Index, Singapore and New Zealand are ideal business environments.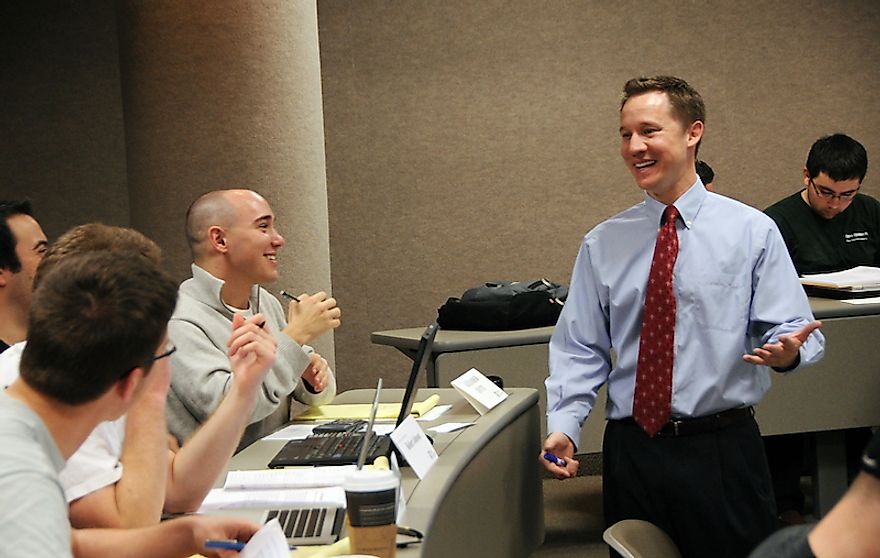 Ease of doing business index is a way in which World Bank rank countries according to the prevailing conditions that affect starting and running a business in a country. Lower numerical value means a higher ranking in a country because of the friendly regulation, better business culture, and stronger protection of property rights. Ease of doing business index is based on the study of a country's law and regulations that are carried out by lawyers, government officials, business people accountants and other professionals from 185 economies. A country's ranking is based on ten sub-indices including starting a business, getting electricity, registering property, construction permit, getting credit, protecting the investor, cross-border trading, paying tariffs, contract enforcement, and resolving business disputes and insolvency. Countries with the most business-friendly regulations include;

Singapore
Singapore is a very wealthy economy with free and open trade-driven economy. The country is a global leader in doing business and very convenient for start-ups. The stable government and proper regulatory framework led to Singapore ranking first as the easiest place to start, run and maintain a business. The government's pro-business policies continue to promote business start-up in the country. It is possible to start a business within hours in the country. While doing business in some countries are restricted by the laws and regulations, in Singapore the only restriction is the size of the country which is considered smaller for the many potentials and willing start-ups especially from Europe.
New Zealand
New Zealand is categorized as one of the easiest place to do business and the second easiest country to do business in the world after Singapore according to World Bank ease of doing a business index. The country is marked by very few restrictions when establishing and running a business. Using online government service portals, it is possible to complete official business paperwork within hours. Sole traders do not need to follow formal processes while establishing a business. Most businesses start as sole proprietorship before progressing into companies. It only requires partnership agreement to develop partnership business. Income tax is not paid by the partnership rather the tax is paid by partners in the business.
Denmark
Denmark is one of the best countries for starting and doing business. World Bank ranked Denmark third easiest place to do business after Singapore and New Zealand. The ongoing business reforms in the country are some of the reasons that have led to the ease of doing business. The reforms include a decrease of capital needed to start a business. Denmark was also ranked first in dealing with the construction permit.
Conclusion
South Korea, Hon Kong, UK, US, Sweden, Norway, and Finland are also some of the countries where starting and running a business has been simplified and made easier. The ease of doing business has been attributed to the great reforms and implementation of business-friendly policies by these countries. Most of these countries have eliminated barriers such as high cost of business investments, reducing the time it takes to register a business and digitized most of the business registration process. Ease of doing business in these countries is an incentive for more investors.
Countries With The Most Business Friendly Regulations
| Country | World Bank Ease of Doing Business Index Ranking, 2015 |
| --- | --- |
| Singapore | 1 |
| New Zealand | 2 |
| Denmark | 3 |
| South Korea | 4 |
| Hong Kong | 5 |
| United Kingdom | 6 |
| United States | 7 |
| Sweden | 8 |
| Norway | 9 |
| Finland | 10 |
About the Author
Benjamin Elisha Sawe holds a Bachelor of Arts in Economics and Statistics and an MBA in Strategic Management. He is a frequent World Atlas contributor. 
This page was last updated on April 25, 2017.
Citations
Your MLA Citation
Your APA Citation
Your Chicago Citation
Your Harvard Citation
Remember to italicize the title of this article in your Harvard citation.