Countries With The Most Automobiles Per Capita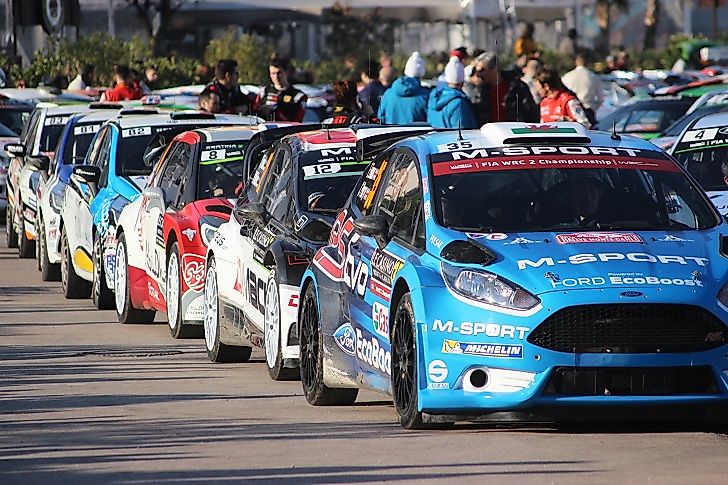 Vehicles seem like necessary entities in some parts of the world, while they are used to a lesser extent in many others. People who live in rural areas may need to drive to get even to the most basic of venues, whereas a person living in a city with reliable public transportation may never need to even learn how to drive. This makes people living in rural areas much more likely to own a vehicle. Car ownership not only changes depending on the type of area a person lives in, but it also varies considerably from country to country. Vehicles are not only used functionally, but for some people they are also a symbol of social or economic status. People living in wealthier countries are more likely to be able to afford a car than people living in poorer countries. The following is a list of the countries with the most automobiles per 1,000 people. For our purposes, any operational four-wheel vehicle qualifies as an automobile, meaning that motorcycles, mopeds, and motor scooters are not counted.
10. Austria (511)
Austria has 511 automobiles per 1,000 people. As the tenth richest country in the world, many of its citizens are able to afford the luxury of owning a personal vehicle.
9. Switzerland (524)
Switzerland, Austria's neighbor to the west, has the ninth most cars per capita, with 524 vehicles per 1,000 people. Switzerland is the seventh richest country in the world, and its beautiful landscapes encourage many citizens to independently explore the countryside by car.
8. Australia (545)
With major cities hundreds, or even thousands, of miles apart, getting around Australia is no easy task for someone on foot or bike. With over 200,000 miles of paved roads, highways and expressways, around a third of a million miles of unpaved roads, and plenty of flat areas of Australian Outback and beaches upon which to go off-roading, one will find no shortage of driving venues in the Land Down Under.
7. Germany (566)
Germany has the seventh highest rate of vehicle ownership per capita, with 566 motor vehicles for every 1,000 Germans. As a leading producer of high quality motor vehicles, and as the location of the famed Autobahn highway system, Germany is well equipped for housing a vehicle-owning populace.
6. Italy (601)
Italy has 601 automobiles per 1,000 people, surpassing its northern neighbors, Switzerland and Austria, in their levels of vehicle ownership. Such luxury car manufacturers as FIAT, Lamborghini, and Ferrari are all headquartered on this Mediterranean Peninsula nation.
5. Puerto Rico (614)
Puerto Rico, a territory of the United States of America, has the fifth largest number of vehicles per capita at 614 automobiles per 1,000 people. Puerto Rico, like much of Latin America, posseses a plethora of secondhand vehicles originally used in the United States.
4. New Zealand (615)
New Zealand is in fourth place in terms of vehicle ownership, at 615 motor vehicles per 1,000 people. Like Australians, their neighbors across the Tasman Sea, many New Zealanders are outdoorsy and adventurous, and owning a vehicle allows for easier access to many outdoor activities and hobbies.
3. Brunei (649)
Brunei, a small country in Southeast Asia, has a vehicle ownership rate of 649 automobiles per 1,000 people. Brunei's economy revolves around the fossil fuel energy sector, so there is no shortage of wealth or petroleum to feed the nation's driving habits. Most motorcars in Brunei, like most commodities in general, are imported.
2. Iceland (667)
Iceland is isolated from any other country, and yet there are 667 vehicles for every 1,000 people there. This allows Icelandic people to explore their monumentally beautiful countryside. Route 1, also known as the "Ring Road", runs around the circumference of the island nation, and connects most of its major urban areas. Motor vehicles are especially important in Iceland, as it considerably lacks any significant railway infrastructure.
1. Monaco (748 per 1,000 people)
Monaco is a small country located on the Mediterranean coast, and its only national land border is with France. It may be small, but it is mighty in terms of driving prowess, coming out first for car ownership. There are 748 motor vehicles to be found for every thousand people living in Monaco. Having one of the most affluent citizenries in the world, owning luxury, Classic, and custom-made cars is a common hobby, and Grand Prix Formula 1 Racing and automobile rally races are some of the most popular sporting events there.