Countries With the Most Female Billionaires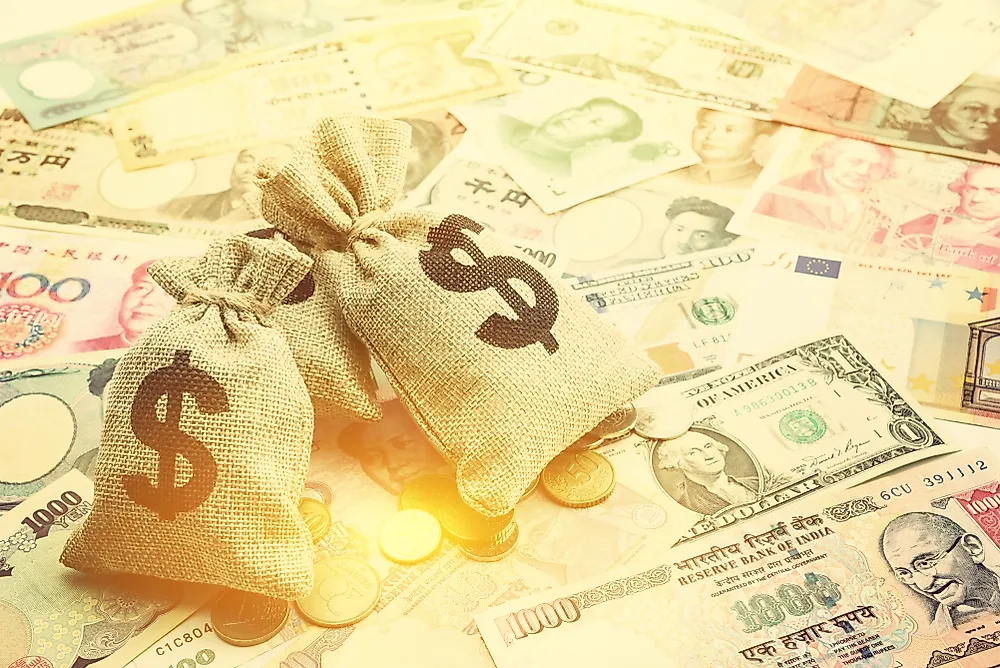 Every year, Forbes Magazine reports on the richest people in the world - the billionaires. There are more than 1,800 billionaires, of which, only 190 are women. This figure is a little more than 10% even though women make up half of the population. So what is the reason of this vast gap between men and women on the billionaire list? The answers are varied but always include the word: discrimination. Women typically lack the same opportunities as their male counterparts. They have been left behind in education and work opportunities, and when they do hold employment, it is compensated at a lesser rate than a man who holds the same position. Women also lack a network in the financial world and therefore have less access to capital investors than men. Billionaire women can, however, be found throughout the world and this article takes a look at where the highest proportion of female billionaires live.
Countries With the Highest Proportion of Female Billionaires
Angola
The top country on the list is Angola. Here, 100% of the billionaires are women. This fact sounds very intriguing and upon further investigation, one finds that Angola is home to only 1 billionaire. She is Isabel dos Santos and is the daughter of the president. Her wealth comes from successful investments in private companies. She is the richest woman in the entire continent of Africa.
Chile, Peru, and Monaco
Three countries share the spot for 2nd place with 33% of their billionaires being women. First, is Chile, where there are 12 total billionaires in the country, 4 of them are women. In fact, the richest person in Chile is Iris Fontbona, who controls the Antofagasta mining company. Next, is Peru, a country with 6 billionaires. Of those six people, 2 are women. Their ages are 88 and 90 years old; both women inherited their fortunes from their fathers. The third country to share 2nd place is Monaco. Here, there are 3 billionaires, and 1 of them is a woman.
Switzerland
In third place for the highest proportion of female billionaires is Switzerland. Switzerland has a total of 28 billionaires, 8 of which are women. Esther Grether is on this list with a net worth of $2.1 billion. She is a renowned art collector and has one of the most valuable 20th-century art collections in the world.
Turkey
Turkey closely follows Switzerland. Here, 25% of all billionaires are women. There are 8 female billionaires here as well, but 32 total. The richest is an 86-year old woman named Semahat Sevim Arsel who manages tourism investments for her family business. Her net worth is $2.6 billion.
Brazil and Spain
Brazil and Spain tie with a 24% proportion of female billionaires. However, Brazil has the highest number of women billionaires on the list. There are 13 female billionaires here out of 54 total. In Spain, out of 21 billionaires, 5 are women.
Sweden and South Korea
Sweden has 23 billionaires, of which 5 are women. This figure gives Sweden a 22% rate. Following is South Korea where 20% of its billionaires are female, 6 women out of 30 total.
Empowering Women
One thing is made very clear with this list. Financial success is not evenly distributed between the sexes. Empowerment, education, and equality are necessary throughout the world and key to improving the lives of women everywhere. Trends in equality in educational and employment access, have been increasing over the past 20 years. These trends should be reflected in future numbers as women gain access to job and investment opportunities.
Countries With The Highest Proportion of Female Billionaires
| Rank | Country | No. of female billionaires | No. of male billionaires | % of billionaires who are female |
| --- | --- | --- | --- | --- |
| 1 | Angola | 1 | 0 | 100 |
| 2 | Chile | 4 | 8 | 33 |
| 3 | Peru | 2 | 4 | 33 |
| 4 | Monaco | 1 | 2 | 33 |
| 5 | Switzerland | 8 | 20 | 28 |
| 6 | Turkey | 8 | 24 | 25 |
| 7 | Brazil | 13 | 41 | 24 |
| 8 | Spain | 5 | 16 | 24 |
| 9 | Sweden | 5 | 18 | 22 |
| 10 | South Korea | 6 | 24 | 20 |